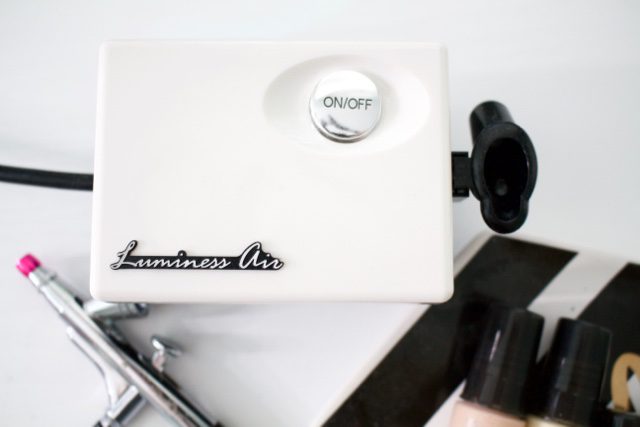 Have you ever tried Airbrush Makeup? If you haven't, then you're totally missing out on some phenomenal makeup! A lot of Professional Makeup Artists that I've worked with have used Airbrush Makeup on me and I've always been happy with how long the makeup lasted on me and the amount of coverage it gave. So I was so excited when I got an opportunity to work with Luminess Air to try their Luminess Legend Airbrush System!
Airbrush Makeup is incredible for covering normal skin types, age spots, acne scaring and uneven pigmentation. The reason why I love it so much is that it feels so incredibly light on the skin, rather than my traditional foundations and powders that I normally use. To be honest, this isn't a foundation I use daily. I just like to change up my routine often and use different finishes. Do I think the Luminess Air could be an everyday makeup? YES!
The Luminess Air Legend System comes with a Compressor and Stylus. The Stylus is the "magic wand" that delivers the makeup on to the skin. It's very simple to use. All you do is simply turn on the compressor and use the trigger to gently allow the makeup to come out. It's totally something that anyone can do for themselves with practice.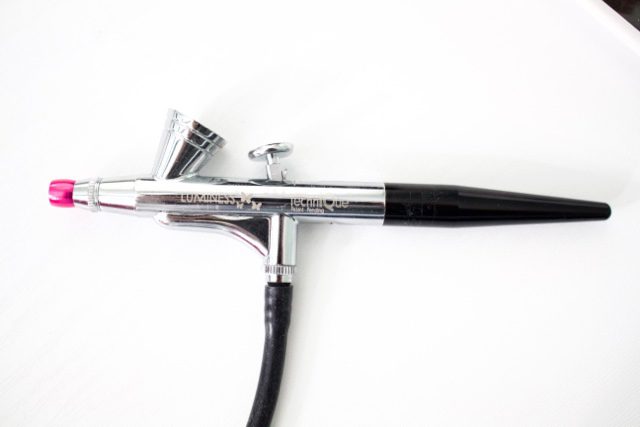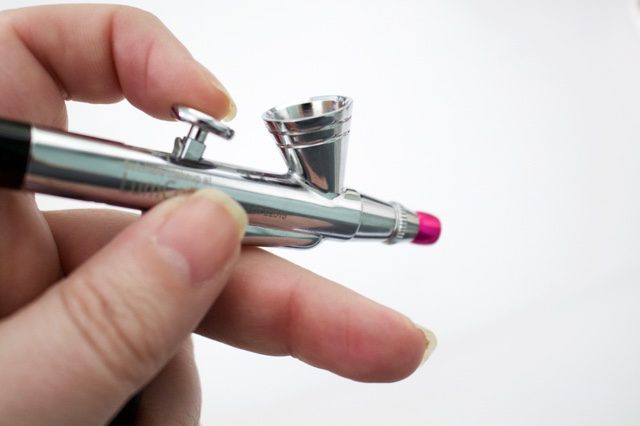 I first start with the Luminess Moisturizer, by adding 10 drops of this to the Stylus. Turn on your machine and gently pull back on the trigger to allow the Luminess Moisturizer to come out of the stylus. Then it's on to the Luminess Foundation. I start off with about three drops and add more if needed! I tend to start on areas of redness first, and then go to the other areas of my face that don't need as much coverage. Then I finish with the Luminess Blush and finishing off the look with the Luminess Glow. My face, other than concealer, is complete!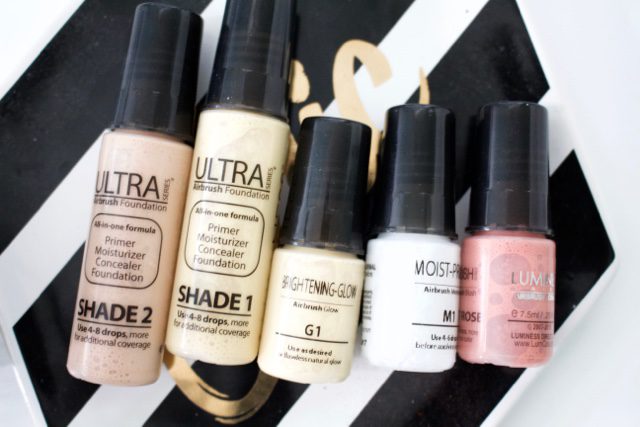 The Luminous Air has been a great addition to my makeup kit! It's easy to travel with as well. If you're curious about Airbrush Makeup, I feel like Luminess Air is a great option. Just make sure that there is a color match available for you. The fair shade works for me, but I'm not sure about other skin tones as far as color matching. The range starts at Fair and goes up to Deep.
Obviously, with any product, there can be PROS and CONS. I felt that the PROS really outweighed the CONS for me with the Luminess Air. It provides fantastic coverage, without being heavy. One of the biggest CONS I came up with is that the Foundation sometimes didn't do great on areas where my pores are enlarged. This could also be an error on my end and that's something that I'm still trying to master.
[line]
PROS and CONS
PROS
Offers great coverage and covers my redness and any imperfections I might be experiencing on my skin
Easy to apply, after you've had a chance to test it out a couple of times
I don't think the Foundations and other products are that expensive, given how long they will last and how little that you will use
Feels very light on the skin, just make sure you aren't over doing it with the application of products
I love the way this feels on my skin in the warmer months, it's not too heavy at all
CONS
The first time I used the device my makeup looked HORRIBLE! You really have to spend time to make sure that you aren't rushing yourself, you're using circular motions and that you are using the right colors
The blush is the one product I struggled the most with. I felt like I needed to go back over it with a sponge to blend it out more
If you have facial hair, I tend to notice the foundation on my hair, so make sure to blend the foundation a little bit more after you have applied it
If you over-do it on the foundation, it does tend to exaggerate my pores. Little bit goes a long way!
Device is $249.00. I'm still on the fence right now if I feel that that is a high price or a decent price. I don't think the actual products are that expensive once you need to repurchase
[line]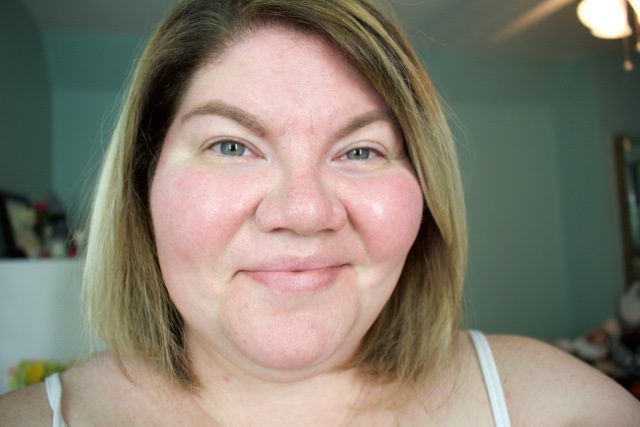 No Makeup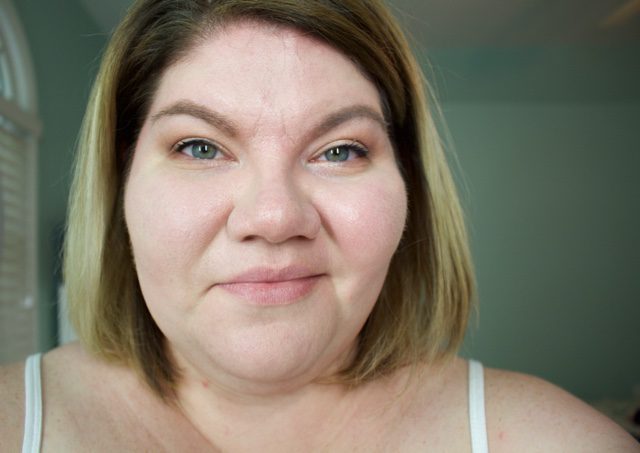 1 Pass of the Luminess Air Airbrush Foundation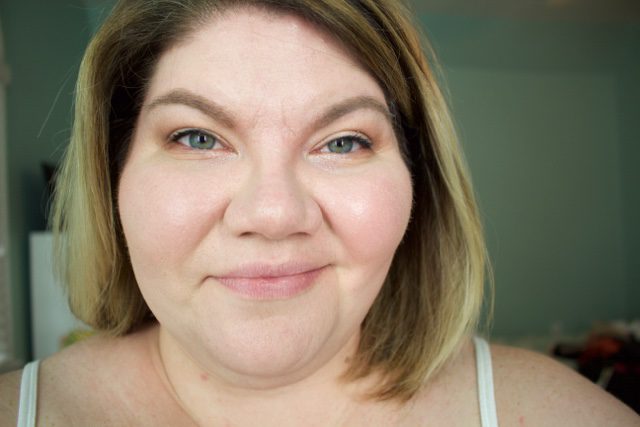 Final look using the Luminess Air Airbrush Foundation System. I have no bronzer or highlight on in this picture. Just foundation and a touch of blush
If you've been looking to improve your makeup skills or you've just been curious as to how Airbrush makeup works on your skin, I really think the Luminess Air Airbrush System is a great starting point for getting yourself acquainted with how Airbrush makeup works. Don't be intimidated by the whole "airbrush" process! Once you get started with it and you try it out a couple of times, you'll be a pro in no time!
For more information on the Luminess Legend Airbrush System, click here!

Product was provided for me for review purposes. All thoughts and opinions are my own.