I recently shared with you my Top Summer Skincare Tips. Now I want to talk all about my top Summer Makeup Tips! To me, Skincare and Makeup go right along with each other. When I'm not taking proper care of my skin, my makeup has to do more work, but when my skin is at it's best, I really don't need a lot of the extra makeup I sometimes I have to wear. The one thing I hate about makeup in the Summer is I don't want it falling off my face because I'm sweating so much. So to me, the less I can wear, but still look put together is really the best option for me.

Here are my Summer Makeup Tips that I personally swear by and follow everyday!
Primers are your friend!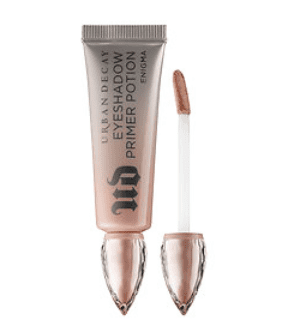 Photo by Urban Decay
I use an eye primer every single day. Is it necessary? For me, yes. I have extremely oily eyelids and if I skip a primer, my eyeshadow doesn't last on me. An eye primer will help make your eyeshadow last longer and also help make the eyeshadow that you're applying show up more on the eyelids. It helps the pigment in the shadows really pop, especially if you're using a glitter based eyeshadow!
*If you aren't wanting to pay money for another product, at least use a really long-wearing concealer on the lids. Those are a great alternative to primers.*
Too Faced Shadow Insurance $20.00
Too Faced Glitter Glue Shadow Insurance $20.00
Urban Decay Eyeshadow Primer Potion Enigma $20.00
MAC Cosmetics Pro Longwear Concealer $21.00
When one thinks about Primers, you can't just think about your eyes! You've also got your face to think about! Primers aren't just about oil-control, there are so many new Primer formulas that are available now. Need hydration? No problem! Need color-correcting? There are numerous primers available to help color correct any issues on your skin! I really like to use a Primer to give my skin the best canvas that I can possibly have for applying makeup. They make a BIG difference in the way my foundation wears on my skin, especially when it's 100+ outside!
Makeup For Ever Primers $37.00
Hourglass Veil Mineral Primer $52.00
Too Faced Hangover Replenishing Face Primer $32.00
Too Faced Primed & Powerless Skin Smoothing Face Primer $30.00
**I'm currently testing this Smashbox Primer Water out and seeing what I think about it!!**
Less is more!
I don't know about you, but in the Summer, I DO NOT want to be wearing a lot of makeup. I want to look put together, but not like I'm wearing fourteen pounds of makeup. I tend to use a lot of lighter formulas, but I still make sure I'm using products that will help control my redness and shine. I like to use mineral makeup, that feels light but can be layered for more coverage AND it offers an SPF protection! I'm also a big fan of BB/CC Creams and tinted moisturizers! One because they offer coverage on my skin, but they normally contain skincare benefits and spf! It saves me time and helps me cut down on the number of products I'm using!
*I like to apply a Primer Water or Primer right before I'm applying anything to my face. Lately I've bee using the Smashbox Primer Water (Review on that soon) then I take a damp Beauty Blender and tap the BB or CC Cream into place. I don't like to drag the sponge, but instead, just tap it all over the face to blend!*
L'Oreal Paris True Match Lumi Cushion Foundation $13.00 and up
Smashbox Camera Ready BB Water Broad Spectrum SPF 30 $42.00
Erborian BB Creme $39.00
I'm all about that Glow!
I might be fair, but that doesn't mean that I don't like to not have some color to my complexion! There are a lot of different bronzers available. I prefer a more natural look, especially when it's paired with a highlighter. Do I think you need to wear a bronzer and highlighter ever single day? No! However, if you're a makeup lover like myself, then go for it! I probably own more powder highlighter and bronzers, BUT I do own quite a few cream/liquid formulas also. To me, sometimes the cream formulas tend to last longer on my skin. However, use whatever formula you prefer! Also, don't be afraid to layer your bronzers and highlighters UNDER your foundation to give that lit from within look! I do it all of the time!
*Ever feel that the bronzer or contoure shade you selected is a little bit too much or too heavy? No fear! Just take the Brush or Sponge you used to apply your foundation and go back over the outside areas right around the bronzed/contour colors. It helps to blend it into the skin and it will make it look less harsh and more natural! This is a trick you can use for Blush as well!*
bareMinerals bareSkin Sheer Sun Serum Bronzer $28.00
Physicians Formula Butter Bronzer $14.00
Rimmel London Kate Sculpting and Highlighting Kit $6.99
Clinique Chubby Stick Sculpting Highlight $22.00
Benefit High Beam Liquid Face Highlight $26.00
Powders are your friend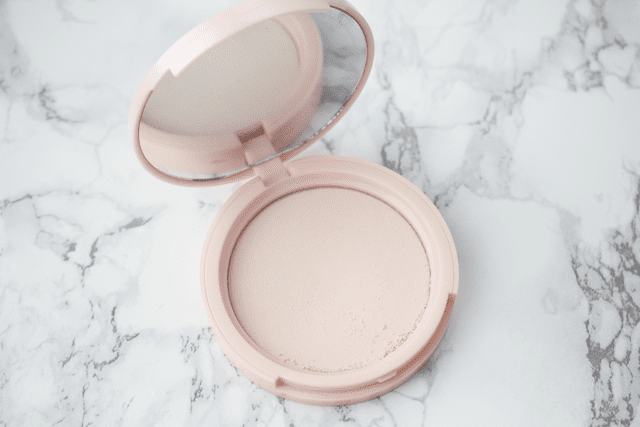 With my skin type, I have to use powders to set my makeup. I also love to use a powder to bake under my under eye area. It helps to set my concealer and make sure it doesn't move throughout the day. Again, there are different powders available with different finishes. Some translucent, some with color pigments and some with satin finishes. Find what you like best and what works best for your skin! Suffer from pores? There's powders for those, too!
*Take a damp sponge and after applying your concealer, dip the sponge into a loose translucent powder and apply to the under eye area. This is what we refer to as baking. Let it sit under the eyes while you finish the rest of your makeup and gently brush away excess powder. It does the trick to make my under eye concealer not move throughout the day!*
bareMinerals Invisible Light Translucent Powder Duo $32.00
Laura Mercier Loose Translucent Setting Powder $38.00
Maybelline FaceStudio Master Fix Setting + Perfecting Loose Powder $8.99
Hourglass Ambient Lighting Palette $62.00
Pop of color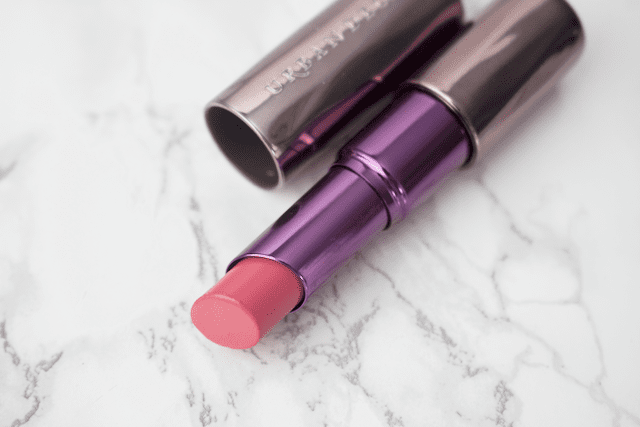 Like I said before, I prefer a more natural makeup look for the Summertime, BUT I still like to add in pops of color to keep it bright and fun. Sometimes I'll do a pop of color on my lips, cheeks or even my shadow or liner. I've also got a couple of new mascaras that are colored that I want to try. My point is, I still want to have fun with my makeup and even though I'm keeping it somewhat minimal and low-key, I still like to use colors to change up my look daily.
*Adding a pop of color is easy! Just be sure to only focus on one area of the face, so it doesn't appear too much! One way I really love to do this is with eyeliner. I'll keep my eyeshadow and face pretty much natural and simple, but I'll add in a pop of electric blue eyeliner on my waterline. It's a focal point for my makeup, without being too much.*
YSL Mascara Vinyl Couture $29.00
Sephora retractable Waterproof Eyeliner $12.00
Urban Decay Vice Lipstick $17.00
LORAC Unzipped Cheek Palette $17.50
Revlon Colorstay 16 Hour Eyeshadow Palette $5.97
Waterproof is necessary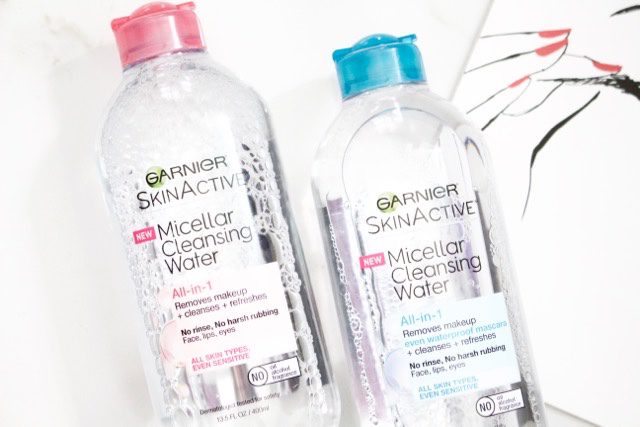 Hot and humid weather paired with outdoor activities means I need all the Waterproof makeup that I can get! Take me swimming, heck I'm so confident that you can dunk me in the water tank! My makeup isn't moving when I'm using the right products!!
*To remove waterproof makeup, you must use the right kind of cleansers. Micellar waters are amazing for a first cleanse to remove and loosen up the formulas. I also love a cleansing balm to allow the oils to penetrate the waterproof makeup, to help it loosen up and dissolve. Also, I'm not a fan of using a waterproof mascara formula daily. For me, I notice my eyelashes become brittle. Just a little fyi.*
Too Faced Better Than Sex Waterproof Mascara $23.00
Tarte Clay Pot Waterproof Liner $21.00
Still Stay All Day Waterproof Brow Color $21.00
Lancome Effacernes Waterproof Undereye Concealer $31.00
Tarte Amazonian Clay Waterproof Bronzer $30.00
Summer should be all about having fun and not worrying about your makeup melting off your face! Keep it simple, but still have fun with it! This is the time for pops of bright colors and simple faces! Always, always remember your SPF!!! The most important thing to remember is that there are no rules when it comes makeup! Do what you want and wear it with confidence!

[show_shopthepost_widget id="1713688″]

Affiliate Links Included