I love having a natural,  flawless finish on my skin and the one way that I have found to achieve that look is using airbrush makeup. First of all, if you feel like airbrush makeup is too hard for a non-makeup artist to use, you're so wrong! Does it require practice? YES! However, once you use it a couple of times, you get the hang of it really quick!  Now if you read my blog, then you'll know that I previously reviewed the Luminess Air Legend System and really liked the results it gave me.  If you missed that post, click here to read it.  It's a great introduction into airbrush makeup and more specifically, Luminess Air.  For today, I want to talk about the Airbrush Essentials products from Luminess Air!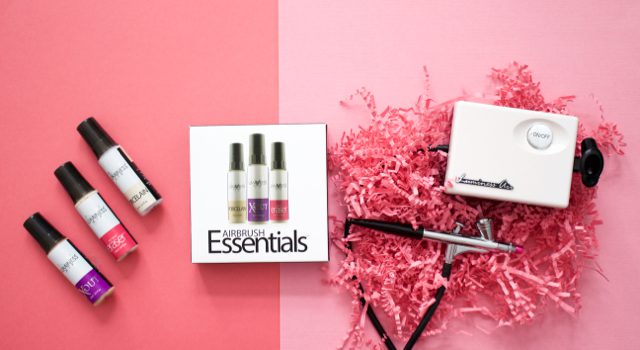 Luminess Air  sent me the Airbrush Essentials products and I've been having so much fun giving these products a try and I think you're really going to enjoy using them! These products will help to prime the skin, help with uneven skin tone, conceal blemishes and also to help hydrate the skin and prepare it for foundation.  While you're probably thinking "THREE more products?!? I don't have time for that" and honestly, I was thinking the same thing myself.  After using them, I've realized that they are so quick and easy to add to your routine! I don't mind taking the extra three minutes (or less) it takes to apply them!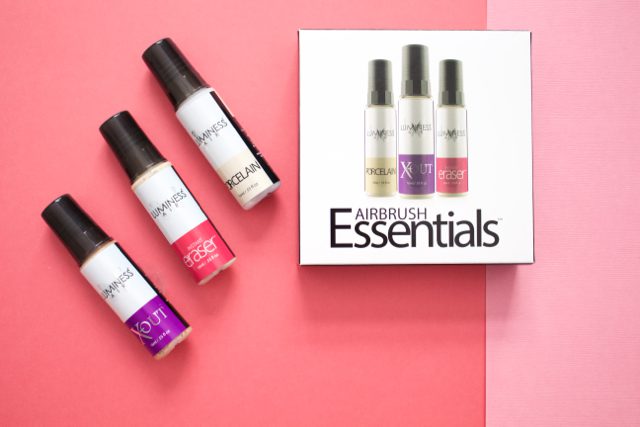 The three products that I'm talking about today are:
Eraser: This serum will help you with issues such as enlarged pores, uneven skin tone and redness.  What I loved about this product was that on days when I didn't need a lot of makeup, this would be perfect to skip the foundation and just use this.  It concealed my redness a lot and helped tame down my enlarged pores, but it didn't take them away fully.  I was still impressed by the coverage this product offered!
XOut: A concealer that helps illuminate the eye area (YAY!) but also helps with reducing the appearance of fine lines and wrinkles.  I found this to actually be pretty pigmented and I was shocked at how well this covered up my dark circles!  I still had to set the under eye area with powder or this still managed to crease on me.
Porcelain: This is a primer for the skin that helps give you a smooth finish to your makeup and will help your makeup last longer!  I used this and only this before applying the foundation (no other primers) and it helped the foundation last all day, even when it was super hot and humid outside.  Call me impressed, again!
Here is my before picture!  Notice the redness that I was experiencing on this particular day. #TheStruggleIsReal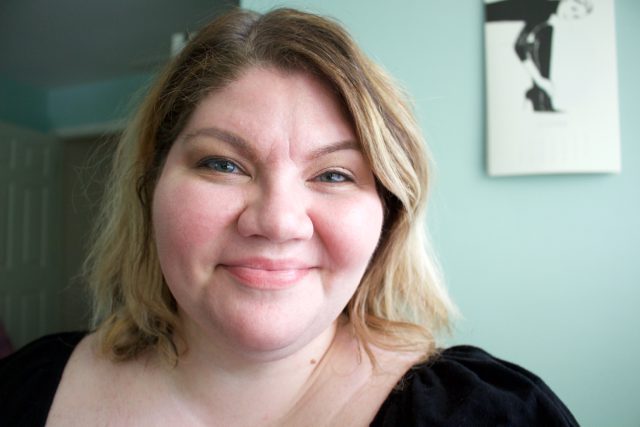 Here is after I used the Luminess Air Airbrush Essentials!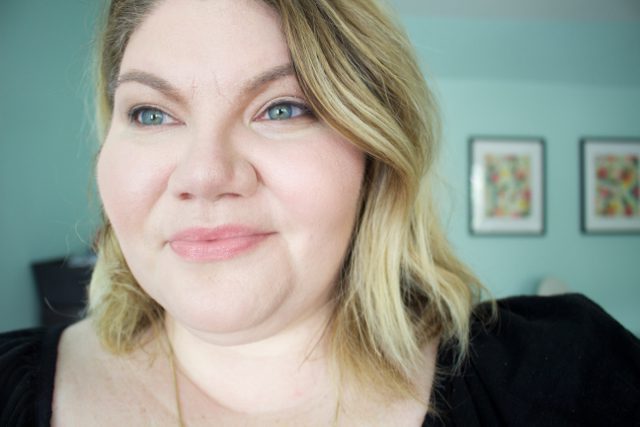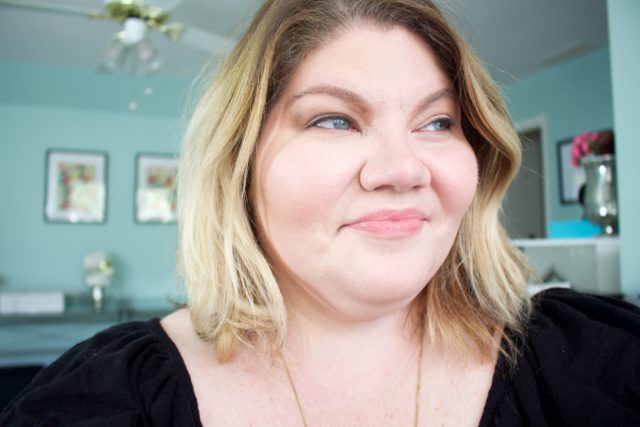 To use these products, simply follow the instructions on the back of the bottles.  Each product will have a different amount of drops that they suggest using.  I recommend starting with the minimum amount and working your way up.  Also, it's important to remember that these products will be used before you apply the foundation. They're getting your skin prepared for the foundation!
Have sensitive skin? Don't worry!  The Luminess Air Airbrush Essential products are all Dermatologist and Ophthalmologist tested, never tested on animals, safe for sensitive skin and they're paraben, fragrance and oil-free. One of the key things I was worried about was that they would feel heavy on my skin as adding three products can be a lot sometimes.  That wasn't the case.  My skin felt hydrated and still like I had nothing on.  With airbrush makeup, you're using such little product compared to the normal makeup that you would be using! Plus, my sensitive skin loves that it's fragrance-free.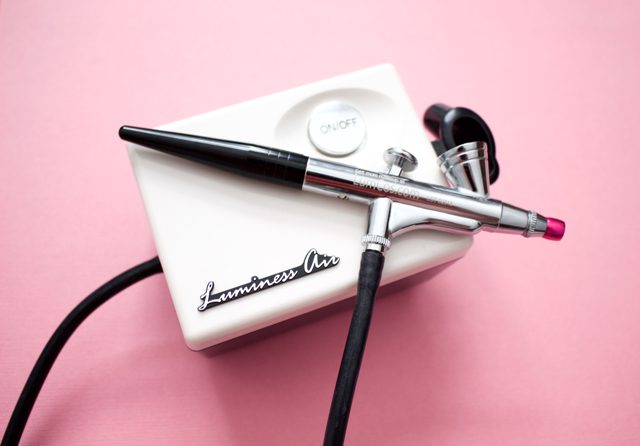 Overall, Luminess Air continues to impress me.  Each of the products that I mentioned above worked great on my skin and I love the fact that they're all under $15.00 right now!  I feel that adding these products to my airbrush makeup routine helps give me that flawless finish I'm looking for and honestly, they take no time at all to use!  If you're still looking for an airbrush makeup to try, I can't recommend this brand enough!  If you suffer from break outs, heavy under eye dark circles and you hate the way traditional foundations and concealers feel on your skin, I think it's time that you gave airbrush makeup a try!  With practice, I think anyone could use this machine so easily and be super impressed with the results!  No makeup artist required!!
Want more information on the products that I mentioned above? Click here!

Thanks to Luminess Air for sponsoring this post.  All thoughts and opinions are my own. Product was provided for me to review.