Jump to recipe
One of my absolute favorite recipes to make is a good Banana Bread recipe. There's something about the scent that just instantly takes me back to my Grandmother's house on a chilly, fall day. I received a message from a reader that she had a family recipe for Banana Bread that she wanted to share, so obviously I had to give it a try! You guys, this is the best banana bread I've ever had. #SorryGrandma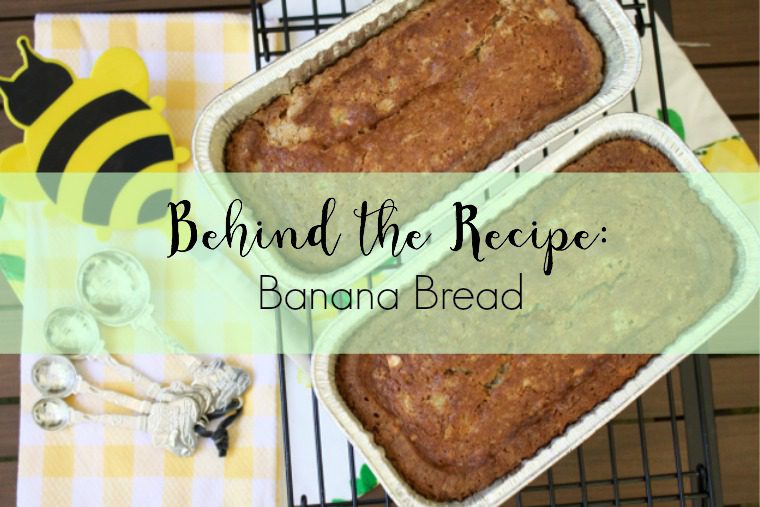 After having Megan explain the story that went with her Banana Bread recipe, I knew that I had to get it on the blog for my Behind the Recipe Series. You guys, there is nothing more that I love than hearing about family traditions and recipes that have been passed down in the family. There's something so old-fashioned and special about it. Here's Megan telling me the story about her favorite Banana Bread Recipe and what it means to her!
---
---
"The story behind this Hawaiian Banana Bread recipe is pretty simple but there are so many fond memories associated with it. My mom grew up in Decatur and when she got married in her early twenties, she began attending the church with my Great Aunt Bert and Uncle Jim who had been longtime members of the church. Since she was a new wife, she purchased the church's 1980 Sunshine for Your Table cookbook that year which was compiled with recipes from all the church ladies. Photos attached of the original. My mom was drawn to recipe because it was the only banana bread she had ever seen with pineapple in it!
When I was growing up, this was the only cookbook on our counter and it was always open! I have really fond memories of helping my mom make this bread or waiting for bananas to turn brown in the fridge so they would be perfect for this recipe. Today, it's the perfect weekend pick-me-up or thing to bake to take into the office on a Friday morning. My boyfriend loves it and always asks me to make it, so after 36 years I think this recipe stands the test of time!"
For the sake of testing, I asked Rob if he'd try finished product. Yeah…we both loved it. I was a bit nervous because of the addition of pineapple. Not because I don't like pineapple because I love it, but more so would this mess up a classic recipe? HECK NO it didn't. I think it added to the really soft, moist (I know, cringe worthy word) texture of this banana bread. It's sweet, but not too sweet.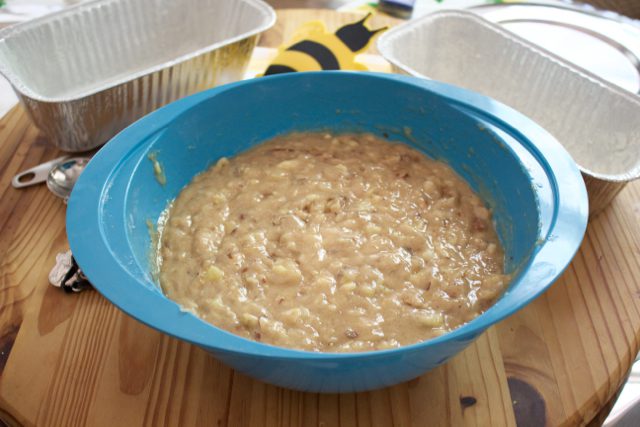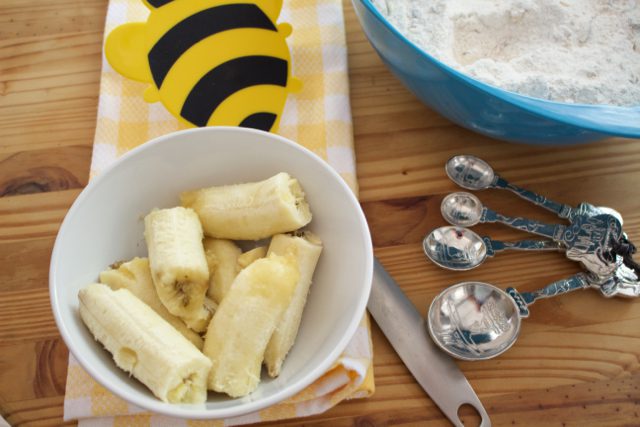 This is the best recipe for Banana Bread that I've ever prepared. I plan on gifting this at Christmas time and having it on hand around the Holidays because it's THAT good. It had a lot of flavor and it didn't taste too sweet. I added walnuts to one of my loaves because my husband likes them. I made the other nut-free. That wasn't in the recipe, but I did add them.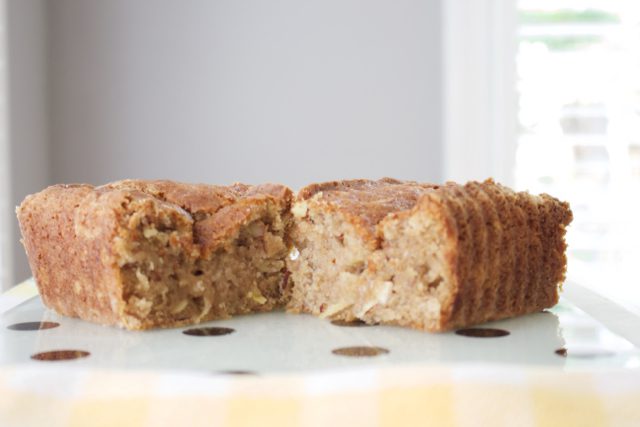 Behind the Recipe: The Best Banana Bread Recipe

Cuisine
Classic
Category
Food
Serving Size
2 Loaves of Bread
Total Time
1 hour, 20 minutes
Ingredients
3 Cups of Flour
2 Cups of Sugar
1 tsp Baking Soda
1 tsp Salt
1 tsp Cinnamon
3 Eggs (beaten)
1 1/2 Cups of Vegetable Oil
4 Really Ripe Bananas
1 8oz Can Crushed Pineapple
2 tsp Vanilla
Instructions
Combine dry ingredients and set aside. Combine remaining ingredients. Add to dry ingredients. Spoon batter in 2 greased 9x5x3 Loaf Pans. Bake at 350 degrees for 50 minutes or until golden on top. (I actually baked mine for about an hour to an hour an ten minutes. Let cool completely.