Welcome to the new and improved Simply Stine! I am so excited to finally be able to show you guys the new website so you can see what I've been busy working on! I've put a lot of thought into the new site and while it's still a work in progress, I'm happy with the progress we have made so far. Coming soon there will be even more new features and while I wanted to have them ready to go with the new website launch, I didn't want to rush it. So stay tuned for more.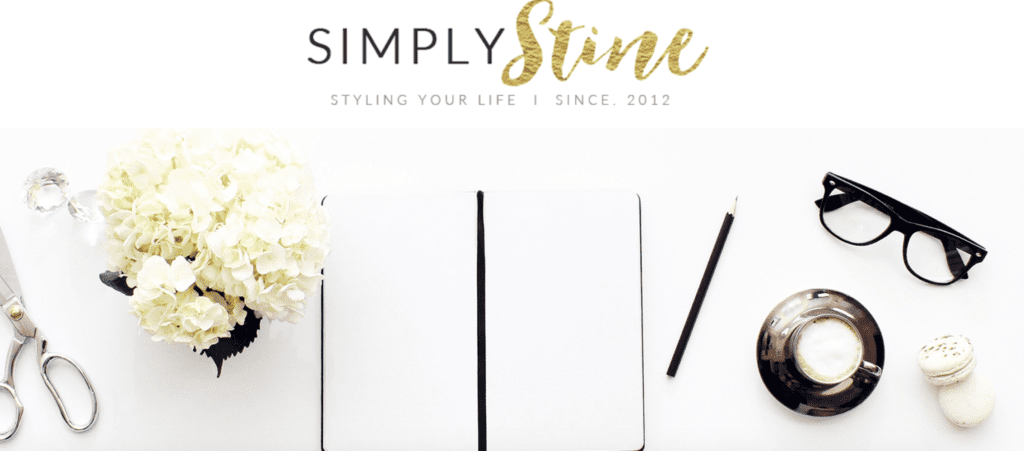 I wanted the new look of Simply Stine to be very visual, so you'll notice larger images throughout the site. There is a new navigation bar, at the top, with categories for you to choose from. As I open the blog up to more types of posts, I wanted it to be easy for you to be able to navigate around the website.
Curious about the items that I'm loving at the moment and featuring in my posts? Now you can easily buy those products from my website! Just click on the Shop tab and you'll be taken to a page with all of the products I've included in posts! Happy shopping!
My social media is still available to view on the website. At the very bottom of my site, you'll notice pictures. That's my Instagram feed! Simply slick on an image and you'll be taken straight to the Instagram post. On the right side of the site, you'll notice my Twitter feed. It will randomly show a picture that I've posted on Twitter. Click it to be taken to the post. As always, you can find all of my social media links on the right side of my site under the Connect With Me section.
I hope that you guys love the new look of the site as much as I do and if you have any suggestions or see anything odd, let me know! Stick around and have a look around the site! I'll be back with another post tomorrow and trust me, this one is so good you won't want to miss it.