Today I'm going to be talking all about the new Colleen Rothschild Mandelic Acid Radiance Serum. Yes, I've fallen in love with another Serum. #SkincareObsessed Are you surprised?? I have to hand it to the folks at Colleen Rothschild for creating yet another AMAZING Skincare product because this new Mandelic Acid Radiance Serum is one that you're going to want to try for sure!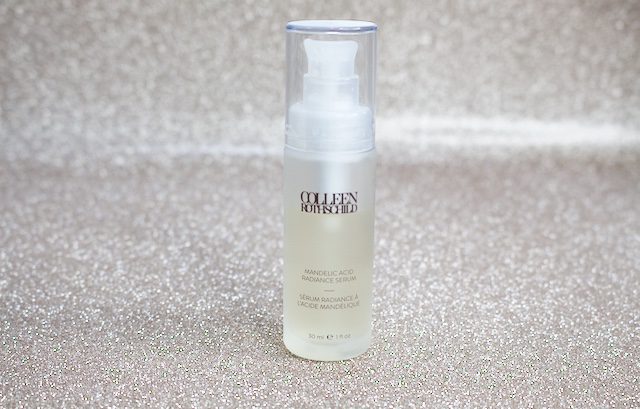 The Mandelic Acid Radiance Serum retails for $75.00 (1 fl oz)
The Mandelic Acid Radiance Serum is a daily treatment that helps with promoting cellular turnover. It's also fantastic for refining the skin texture, helping with clogged pores and blackheads, clearing up any discoloration or dark spots on the skin and for helping with fine lines and wrinkles. It basically helps to clear up the dead skin you have sitting on the surface of your skin. No one wants a dull, lackluster complexion! Am I right?!? Using a Serum like this will help give you a brighter and more radiant look to your skin.
Another benefit of using a product like the Mandelic Acid Radiance Serum into your skincare routine is that you won't have to worry about experiencing any redness, dryness, burning or flakiness that can sometimes happen when using acids on the skin. Take it from me, a person who has probably the most sensitive skin out there! I experienced zero irritation and I even used it daily!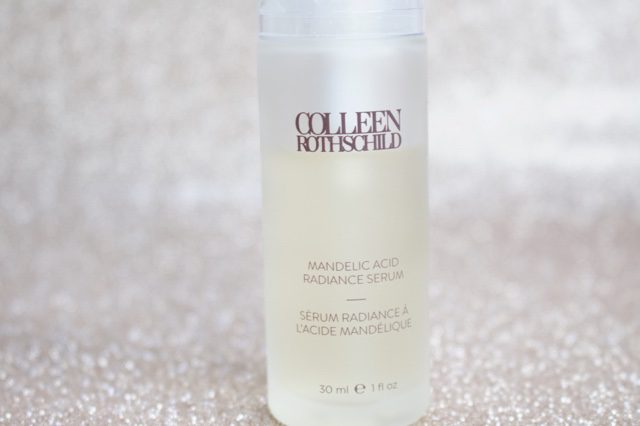 You can see how much I've used of this product. I only use about two-three pumps of this on my skin every night. A little bit of this product goes a long way! With this product, keep it out of direct sunlight and really hot environments. Your products will last longer that way!
The Mandelic Acid Radiance Serum is a member of the Alpha Hydroxy Acid family. You can thank Bitter Almonds for being the source this acid! The science behind this product is that it helps to break down the bonds between the skin, leaving you with a fresh appearance. The formula also contains Lactic Acid (Milk) which helps to improve the texture and tone of the skin, as well as Salicylic Acid (Willow Tree) which will help with achieving a clear complexion.
When I shot this photo for a recent blog post, I didn't have to wear that much foundation at all and I truly think it's because this serum has helped calm my skin down and it just glows naturally! I also didn't have to use products to fill in my pores for once! #SkincareIsImportant
Overall, I am LOVING this product. I've used it daily as a part of my nighttime routine (use after cleansing) and it's been so good at providing a nice dose of exfoliation and just an overall brightening treatment for my skin. My skin glows y'all! I tend to get a buildup of blackheads around my nose and lately I've noticed no issues at all with blackheads! My pores seem smaller and less noticeable and if I have been breaking out, by the morning, the spot is either gone or it's much smaller. Can we also talk about how lovely the scent of this product is?!? Like most Colleen Rothschild products I've used, this serum smells incredible!
The folks at Colleen Rothschild were kind enough to provide me with a coupon code to offer you 20% off your next purchase! Use the code STINE20 during your checkout process! #TreatYoSelf and pick up the new Mandelic Acid Radiance Serum. Trust me on this, your skin is going to thank you for it!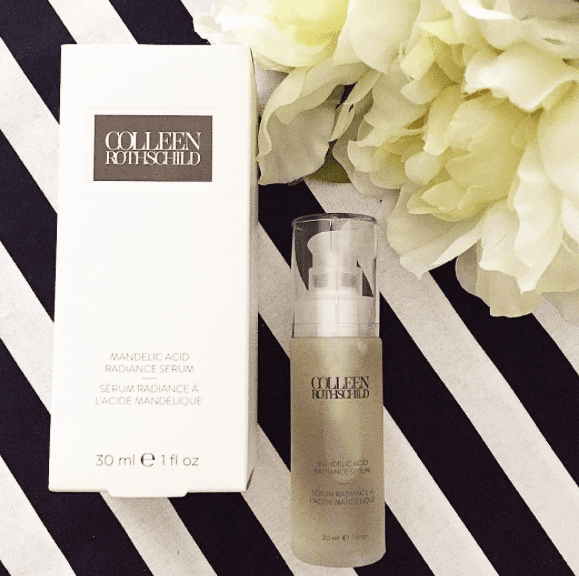 Click here to take a look at the Colleen Rothschild Blog! Plus, take a look at what a stunner Colleen is! She is so beautiful and her skin is basically #Goals for all of us! There are some excellent articles on there that you can really learn a lot from!