One of the Bloggers I follow (and one who has supported me for so long) is Being Leanna. She's my go-to for Travel posts and I read one of her most recent blog posts the other day and decided to take part in the Get To Know Me: 25 Questions post! It's a New Year and based off of my Analytics, I'm getting new visitors. So allow me to introduce myself….again!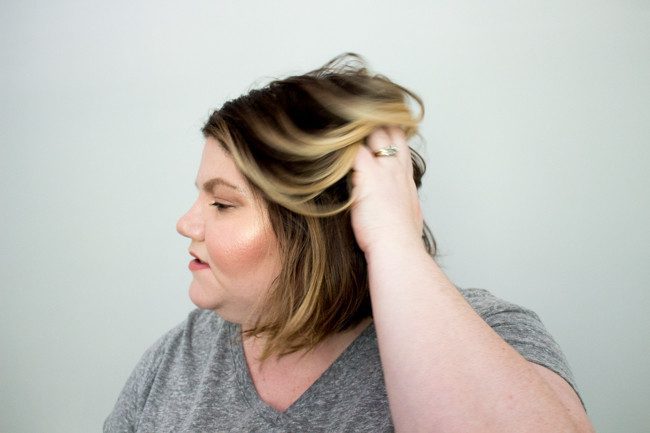 Get To Know Me: 25 Questions
1. What is your middle name?:
Ann. I don't love it. I don't hate it! HA! I didn't pick it out!
2. What was your favorite subject at school?:
Probably something to do with either Psychology or Literature. I struggled so bad with everything else. Give me a book review and studying the human mind and I can excel. Give me a math question, geography quiz or chemistry problem and I'll be in the corner crying. LOL!
3. What is your favorite drink?:
Diet Cherry Vanilla Coke all the way, but damn it is a hard habit to break and I'm trying to quit it!
Coffee: Caramel Macchiato, Iced or Hot!
Alcohol: Wine (all the wine!!) and I love a good tropical drink!
4. What is your favorite song at the moment?:
Anything and everything from the La La Land Soundtrack. Y'all if you haven't seen this movie, you must. Not only was it beautiful, but the music was so good!
5. What is your favorite food?:
I have an odd obsession with salads, ha! Pretty much anytime I can get my hands on one, I'll have one! Other than that, I love Mexican Food!
6. What is the last thing you bought?:
Groceries, ha! I did place a $5.00 order to Rifle Paper Co because they had fake tattoos and well, I'm seriously considering getting a tattoo and I am obsessed with the Rifle Paper Co designs and I want to see what I honestly think of something like that on my body.
I'll probably chicken out BUT I'm really, really considering it!
7. Favorite book of all time?:
The Harry Potter Series, no questions asked. I wish I would have read them earlier in my life.
8. Favorite Color?:
Super hard, but I'd have to say pink. Although I love a good black! HA!
9. Do you have any pets?:
Two dogs and a cat!
10. Favorite Perfume?:
Right now it's Jo Malone Blushed Suede and Peony. It's such a good scent!
11. Favorite Holiday?:
Christmas!!!! It's my favorite time of the year. All of the decorations, shopping for gifts for other people…I love it!
12. Are you married?:
Yes, we're working on 10 years this March!!
13. Have you ever been out of the country, if so how many times?:
Yes, once!
14. Do you speak any other language?:
A bit of French, but honestly it's been so long since I've spoke it that I'm not as fluent as I used to be. Im' not even sure I'm fluent at this point?!?
15. How many siblings do you have?:
2 Brothers, both in Ohio!
16. What is your favorite shop?:
Come on, you already know this answer!!! Sephora! Although, it would probably be a close tie with Paper Source or any store that sells stationary type items.
17. Favorite restaurant?:
In Atlanta, I'd have to say Taco Mac because they have the best Ranch dressing I've ever had and their Queso is my life. Probably not what most people would think I'd say!
18. When was the last time you cried?:
Ha. I recently read a comment someone left on one of my YouTube videos. They told me I was too ugly for YouTube. I got over it five minutes later….
19. Favorite Blog?:
This is so hard for me to answer. If you were to ask me this when I first started Blogging, I would have given you a totally different answer, but for today, I'd have to say Thirteen Thoughts because holy moly her photos are stunning and her content is so good. I'm going to do an entire list of the blogs that I read because there are a lot!
20. Favorite Movie?:
Harry Potter!! I can also watch The Wedding Date, The Notebook and any National Lampoon's movies pretty much anytime!
21. Favorite TV shows?:
Game Of Thrones, Sex and The City, Outlander, Downton Abbey, One Tree Hill, Gilmore Girls. I could go on and on! What's yours??
PS…Are you guys still having all of the feelings about the Gilmore Girls last episode?!?!?
22. PC or Mac?:
MAC. Been that way for while now and I love it!
23. What phone do you have?:
iPhone 7 Plus and I love it! The photo quality is insane!
24. How tall are you?:
5 foot 5
25. Can you cook?:
Yes! Thank goodness! Browse my site and you'll find my recipes!
So if you're new to Simply Stine, welcome! I can't wait for you to learn more about me as I keep posting this year! Feel free to go back and read some of my older posts and you'll quickly learn a lot about me, my likes/dislikes and some of the issues that I talk about on the blog! If you've been around for a while, thank you for still reading this and supporting me!
Answer one of the questions I answered above in the comments below! I want to learn more about you! If you want to do this post yourself, make sure you tag me so I can see your comments!