What if I told you that Urban Decay was about to release a brand-new Naked Palette AND that it featured 12 Neutral Matte Shades. Would that make your Monday morning a little bit better? Psst..It's true! Get ready for the Naked Ultimate Basics Palette from Urban Decay coming your way in September!!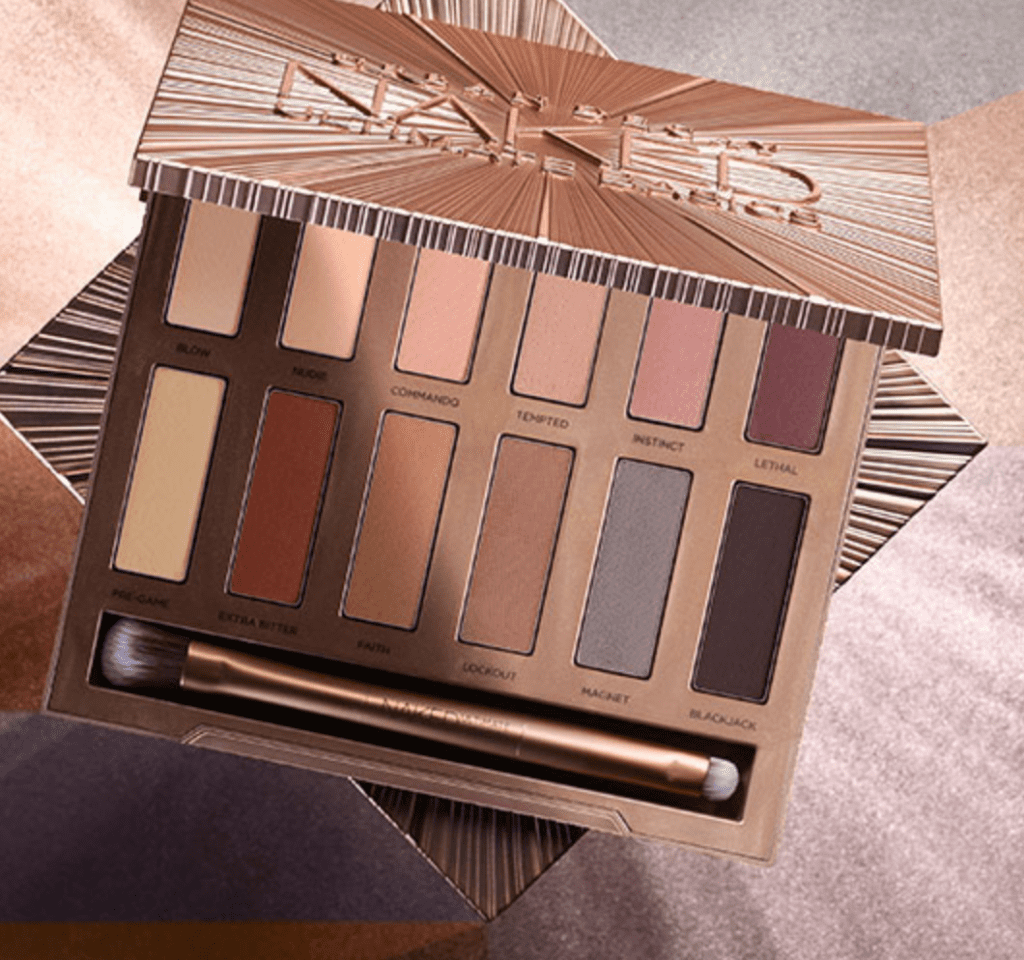 Image c/o Urban Decay
The Naked Ultimate Basics Palette will include the following shades:
Blow (light nude demi-matte)
Nudie (soft pink-nude matte)
Commando (light taupe-brown matte)
Tempted (pale brown matte)
Instinct (medium pink-taupe matte)
Lethal (reddish brown matte)
Pre-Game (pale yellow matte)
Extra Bitter (burnt orange matte)
Faith (medium warm brown matte)
Lockout (rich neutral brown matte)
Magnet (smoky gray matte)
Blackjack (warm black matte)
Are we excited for this release?!? I always say that the Urban Decay Naked Palettes are some of my most-used, absolute favorite makeup palettes that I own! I'm really excited to see an all matte palette from them! At first glance, the Naked Ultimate Basics Palette reminds me of a combination of the Naked 3 and the Smoky Palette, with a few shades I haven't seen in any of the Naked Palettes before. Also, it reminds me A LOT of an older Stila palette that I have. Click here to see the one I'm talking about!
As soon as I can get my hands on the Naked Ultimate Basics Palette, you know I'll be doing a review and letting you guys know what I think of it! If you're wanting to stay on top of this release, make sure that you visit their website and sign up to be notified for more information. They will normally email you when it's available to purchase! We all know how these releases go and they normally end up with the product being sold out super quick! Let me know if you plan on picking this up or if you think you'll pass on this one!