Today I want to introduce Dani to my Simply Stine audience. When I reached out and asked if anyone would be willing to share their infertility story with my audience, she was the first one to say yes! I'm so honored that I'm able to share her story and hope that it helps to educate others and also offer someone in a similar situation realize that they aren't alone.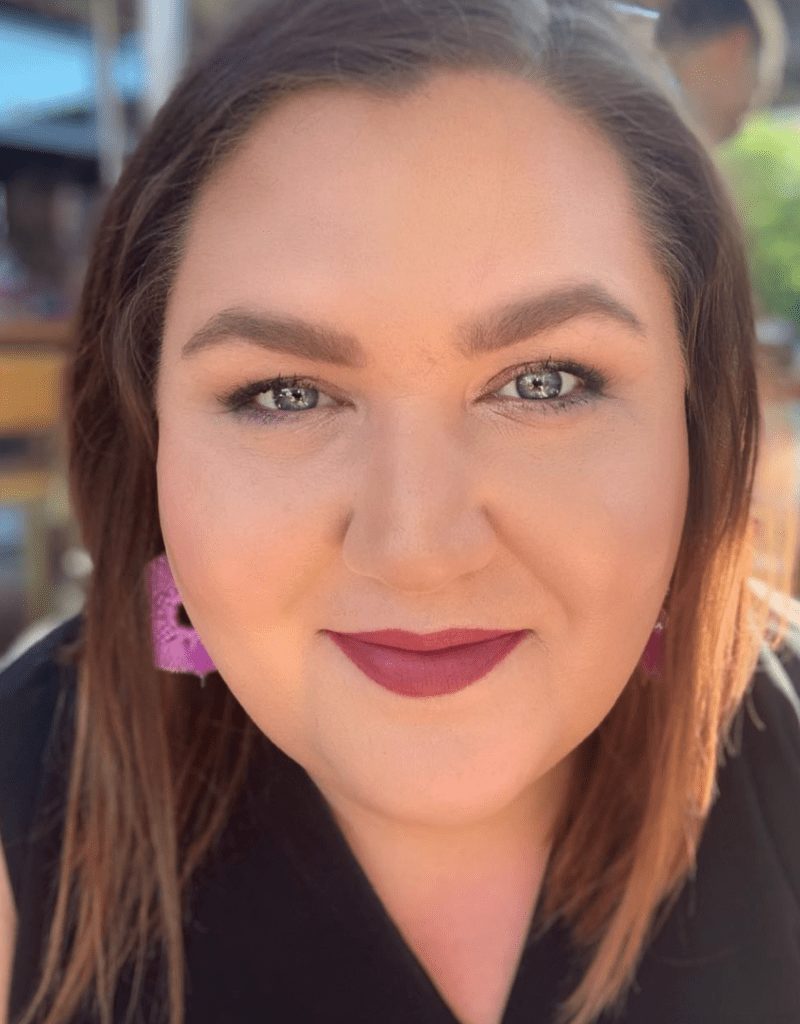 PCOS Was The Begnining of her Infertility Story
My husband and I got married young; I was about to turn 20 and he was about to turn 23. We were in college but ready to start our lives together. Around our one-year wedding anniversary, I had a very early miscarriage. I was surprised at the positive pregnancy test, and then sad when I miscarried, but knew I was young I thought I had other chances to get pregnant.

I had always had incredibly painful and heavy periods. I started birth control when I was about 13. A gynecologist "diagnosed" me with PCOS without any testing and put me on birth control to help with periods that were so painful I would miss school, bleed through my clothes and have period cramps so painful Ibuprofen wouldn't touch it. The doctor told me I might have trouble getting pregnant, so when I was pregnant without trying, I was shocked and thought maybe the path to motherhood wouldn't be as difficult as I originally thought.

I never was able to get pregnant again. The years passed, and my husband and I were content without children. We watched as our friends started having kids and felt like it was time to start trying. After trying unsuccessfully for almost a year, I researched doctors who specialized in PCOS and infertility and waited months for my appointment to arrive.
"I Wasn't Worthy of Getting Pregnant"

Several appointments and tests later, I was officially diagnosed with PCOS and told I should consider weight loss surgery if I ever wanted to get pregnant. A strange series of events led me to an in-person week of casting for Extreme Weight Loss. I wasn't chosen for the show, but went home and lost 80 lbs. in the hopes that it would help me get pregnant. My focus shifted from losing weight to start a family, to obsessively losing weight. I was working out three times a day and had an unhealthy relationship with food and the scale. I let it consume my whole life. I had lost 80 pounds but kept telling myself I wasn't small enough, wasn't thin enough, wasn't worthy of getting pregnant.

In 2016, I started having severe pain in my abdomen on the right side. Through a series of odd events, I ended up in the ER having emergency surgery to remove my right ovary. The pain I felt was my ovary torquing and having the blood supply cut off to it. My ovary was so large I could feel it through my skin. My left ovary was in similar shape, but the surgeon left it since I wanted to try and have children of my own. I was told I needed to immediately see a specialist if I wanted to have children.
I was lucky enough to come across Dallas IVF, and found the most amazing doctor who sat and explained everything about PCOS and infertility to me. I highly recommend researching and finding a doctor who treats you like a human being. If their answer to all of your problems is to lose weight, run and immediately find another doctor. Testing led us to IVF being our only option to conceive, but I needed a surgery on the left ovary first to remove 31 cysts to try and retrieve any viable eggs. I was referred to a surgeon who, without testing, said I had cancer and tried to schedule a major hysterectomy for a week later. I asked for a second opinion and was referred to a doctor who ended up saving my life.

During that ovary surgery, he decided to do a D&C because my uterus was oddly enlarged for someone who had not had children. That's when he found that I had acute hyperplasia with atypia, which meant it was likely that I would develop uterine cancer. I took hormones from April 2017 to September 2017 to try and reverse the hyperplasia. There are very few studies that have been done about hyperplasia and what can be done to treat it, but this was my only option if I wanted to try and save my reproductive organs.
I bled most of this time and spent days in debilitating pain, and the hormones made me feel not like myself. In September 2017, my doctor did another D&C to check the progress the hormones had made on reversing the hyperplasia, and that's when I was diagnosed with stage 1 endometrial cancer. I had to wait 6 weeks for a full hysterectomy and spent that time constantly Googling this type of cancer (I do not recommend doing this!) and worrying about whether or not cancer had spread.
Stage 1 Endometrial Cancer and Hysterectomy

All I could focus on was cancer and getting better. I was so angry because I felt like I had done everything other doctors said I needed to do to be able to get pregnant–lose weight–and that didn't help. I didn't think too much about what having a hysterectomy meant for my chances of becoming a mother. That hit me after the hysterectomy. I woke up from the surgery and remember desperately asking the nurse if I was OK. She told me I was cancer free and I started crying. She told me that she had read my file while I was in recovery and that she had prayed over me. She shared her and her husband's struggles with infertility and comforted me and made sure I was well taken care of. I think of this nurse often. I don't know her name, but I am so thankful for this angel who watched over me in recovery and made sure I knew immediately that I was OK.

I'm now about a year and a half out from having a hysterectomy, and I think I've felt just about every emotion possible. At first, seeing babies was painful. Thinking about not being a mother was painful. Passing aisles of baby clothes at Target was painful. The most painful was feeling like I had failed my husband. Thinking about not having a little boy that would have his eyes and mischievous personality broke my heart. Having family members who haven't been supportive or understanding has been painful. Seeing all of my friends having kids made me feel like they were part of a club I would never be worthy of joining. Those feelings have started to subside.
Seeing people sharing their stories of choosing to be childless after infertility has helped me understand that everyone has their own journey and that I don't have to be a mother to have a full life. Right after my surgery, I felt this intense pressure that I needed to start figuring out how to adopt a child. My husband and I went to an interest meeting for adopting through fostering, and it was very overwhelming. I think that's what we want to do someday, but for now, I'm focusing on healing my spirit and taking time to make sure that's what I want.
Find Your Infertilty Community

I highly recommend finding a community where you feel comfortable and have women who understand the struggles of the infertility journey. Learn to advocate for yourself and find a doctor who listens to you and treats you like a human being. Don't be afraid to sit in your feelings and process those. It's OK to not be OK, and it's OK to work through those feelings when you are ready.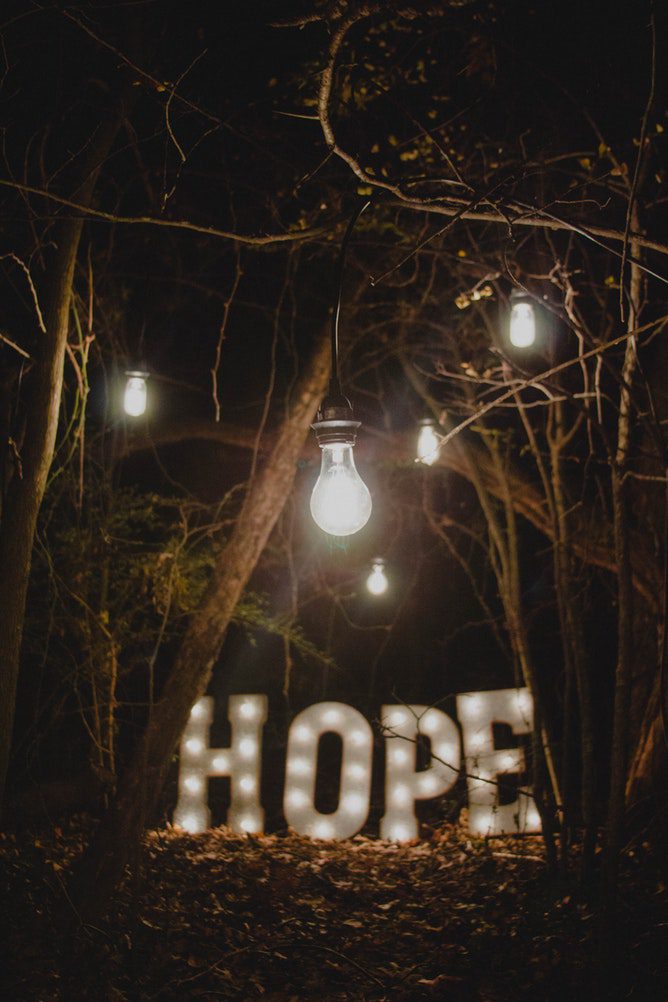 I am so honored that Dani wanted to share her story with my audience. All of our infertility stories are different, yet we share this bond. I hope that by sharing these stories, you get a glimpse of what the infertility journey looks like and whether or not you've experienced it yourself, you walk away reading these posts a little more educated on the subject.
I wish for those of you who have been through the thick of Infertility that you still have hope. Maybe you've had your beautiful child, maybe you want another one and are scared to start that journey. Or, like me, you walked away without a child and you're trying to figure out what happens next. We all have ended our journey differently.
The truth is, Infertility sort of put me in this "club" I didn't know I'd ever been a part of and I'm so thankful for it because it gave me a voice, it gave me support, and I want to be that woman you turn to when you're feeling lost and alone. I want to show you that if your journey ends up line mine did, that you can still live a life you're happy with. I promsie you that.
Would you want to share your Infertility story? I'd love to feature you! Please send me an email christine (at) simplystine.com