The other day, Rob and I sat on the couch trying to decide what the hell to do on our date night. Every Friday, we have a date night scheduled. We try to make it a priority every week. The problem we're finding is that we don't know what to do anymore. So for some inspiration for some new date night ideas, I went to my people, my followers, and asked what people exactly do on date nights and the weekends. Basically I found out a few things that I'd love to share….
A lot of people said they struggled with ideas as well
Majority of us in our 30's and 40's are over the bar/club scene
Quite a few people said that they have dinner and they each do their own thing
A LOT of people said they don't even bother with date nights anymore
Even more people responded saying that their husbands just fell asleep by 9pm normally
I had parents message me saying that they forget how to have fun when it's just the two of them again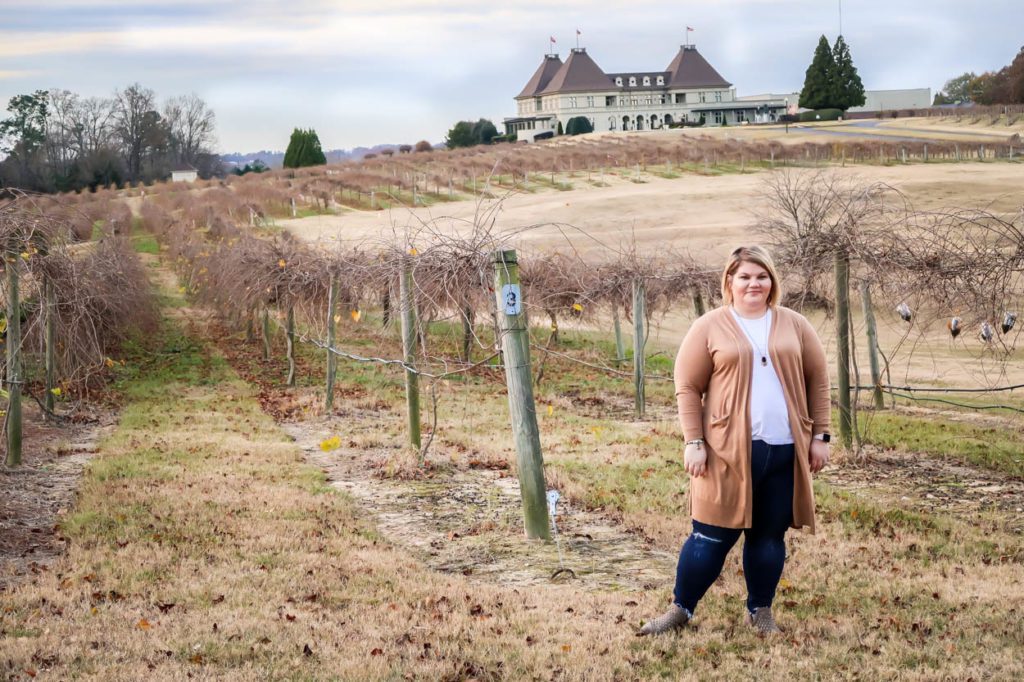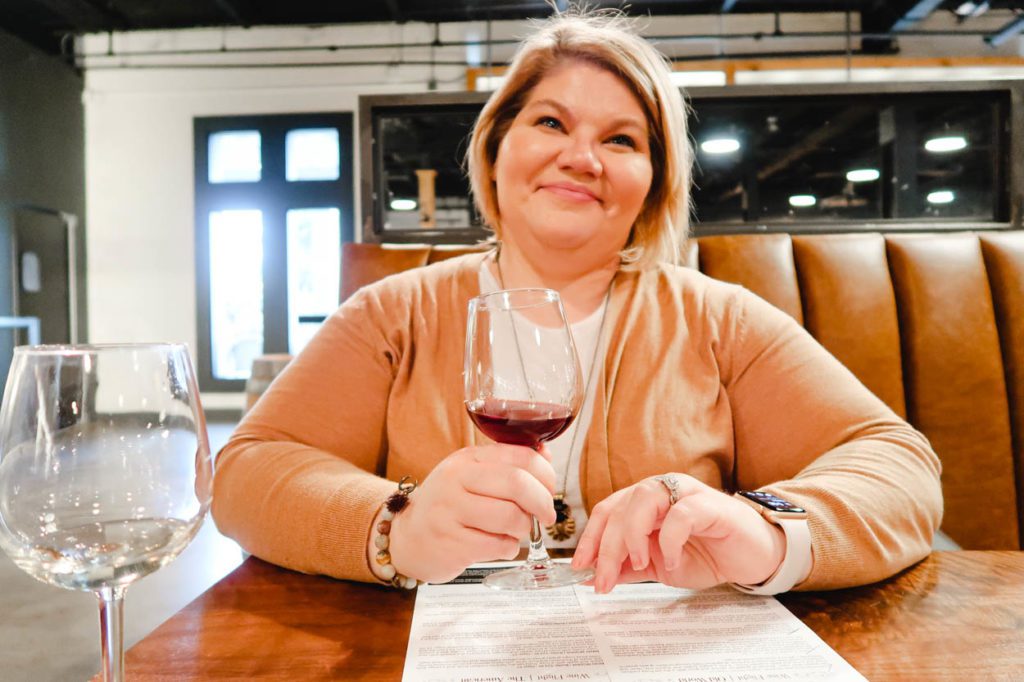 Date Night Ideas
So to help everyone out, I'm going to share some of the ideas that my followers suggested for date night ideas. There were some great ideas and I got some inspiration for our future date nights for sure. Hopefully this helps you out as well.
Also, it's ok to just be lazy and do whatever. I don't want anyone thinking that their date nights aren't awesome if they aren't doing this or that. If you're happy with what your plans are, don't' let anyone change that!
Go Out To Dinner
This is our normal go-to. However, instead of hitting up our usual spots, I'm going to try suggesting some restaurants that are something we've never tried or something that we keep talking about, but never go. I'm also thinking of dinner at home as well. Fondue Night was an idea my husband had recently that I think I'm going to put together.
I think one thing that a lot of people assume is that date night has to be this fancy occasion, but it doesn't have to be unless you want it to be. I've told my husband that it can be as casual as we'd like it to be. I don't need fancy restaurants and super expensive meals weekly.
Try A Class Together For A Fun Date Night
A lot of people suggested taking a class together for date nights. Everything from dance classes, art classes, wine tastings, cooking classes, etc. I think this is such a great idea. There's a ton of classes that are even offered online now.
Do Something Outside Your Normal
Whatever your normal date night is, try something totally different. This can mean so many different things, so brainstorm! If you always go out to dinner, try cooking together at home. If you watch movies, maybe try an outdoor movie night at home! Be creative and try something totally different! Someone suggested Ax throwing which has me slightly nervous, but it also sounds great for getting out some frustration.
I'm really going to think about this one and try to come up with some ideas!
Have A Staycation
There's nothing better than a good staycation every once in a while. Maybe you don't have the time (or funds) to go out of town, but you can pull off a quick staycation. So take a night, book a room at a local hotel, and do as little or as much as you'd like. Maybe dinner and drinks. Maybe it's just sitting in your hotel room, ordering room service and doing nothing but spending time with one another. Just make it fun!
Go On A Road Trip
One of my favorite things to do is to go on a road trip. It doesn't have to be far, but just to get out of your house and have some fun. We live in Georgia and have so many places close to us: Asheville, Charleston, Savannah, the beach, etc. We love to go to Savannah and just spend a day/night there. It's not too far away and it doesn't take too long to get to. So take some time to explore areas around you!
Plus, right now it is gorgeous outside! All of the leaves are changing colors. It's the perfect time to take a road trip and take in some sights!
Date Night Roulette
I love this idea so much! Use an app to help such as Spin The Wheel App and you HAVE to go with whatever the app picks. You can do this for food, for the date night activity, for movies, etc. Just add some options and let the app pick out what you're doing. *I have this app downloaded for non-date night ideas as well because if I hear someone say they don't care what we eat for dinner one more time, I'm going to scream. Sometimes I'll use this to pick for me, ha!
Watch Movies and Order Junk Food
Sometimes being lazy together and just relaxing is the best idea ever. Rob and I will watch series together and now that movies are being made again, there are finally movies that we can watch at home that we haven't seen. Sometimes we'll order our favorite pizza and wings, other times we'll order sushi and hibachi. We try to mix it up. We make sure to have plenty of snacks on hand and we just binge shows and relax.
Some of the series that we have watched and loved:
Yellowstone (OMG yes)
Succession (We are obsessed)
Only Murders in the Building (Martin Short, Steve Martin, and Selena Gomez)
Ted Lasso (this involves sports, but is a feel-good type of show)
For All Mankind (About astronauts and is so good!)
Curb Your Enthusiasm (Larry David is both hysterical and genius)
The Witcher (Will make BOTH of you very happy)
Game of Thrones (100% yes)
The Sopranos (another 100% yes)
Catastrophe (about having children and it's honestly one of the funniest shows I've watched)
The Movies That Made Us (all the info on some of your favorite movies!!! On Netflix)
Shameless
The Great British Baking Show (You could even try baking one of the recipes that they feature!)
Outlander (Again, history and hot Scottish men. You will both be happy)
You (Creepy and we love it!)
Schitt's Creek (comedy gold)
Love on the Spectrum (Adorable and so cute. Just makes you feel good)
I know there are tons more that we've watched and loved. Take turns picking out what you're going to watch.
Visit A Winery or Brewery
We are lucky enough to live around a variety of breweries and wineries. While I'm not a big fan of beer, I still don't mind trying them and hoping I find the one that I'll actually enjoy. It's happened a couple of times. We also have wineries around us. The awesome thing about visiting a winery or brewery is that they can be a totally casual date. Heck, they could even be a great day date option as well.
Not only do they have beer and wine, but they also normally have food and music featured! Easy and fun. Also, if you don't have a winery or a brewery nearby, do a wine/beer tasting at home! You could also try making some cocktails at home!
Go Camping
Listen, this was suggested A LOT. I'm not exactly a camping type of person, BUT if this is something that you enjoy, I say go for it! I'm probably more of a glamping type of gal or camping out in a hotel room if I'm being honest. However, I get the appeal. Nature (ehhhhh) and some quiet time. I mean I could for sure sit, relax, and read books by the fire. Plus, who doesn't love the food that you have when you go camping? Pie Iron Pizzas? Hot Dogs over a campfire? Smores?!?!
Some people even suggested camping out in their backyard or doing an indoor camping session. AKA, dragging a mattress to the living room and pretending you're 13 again.
Hire A Personal Chef For An At Home Date Night
Again, this is another thing that people suggested and I think it's such a great idea. I've never done this but think it's a really cool idea! You can go online and find a lot of chefs who offer this. I quickly googled to do some research and found a lot of websites that offered this service. This would be such a fun date night at home idea to try!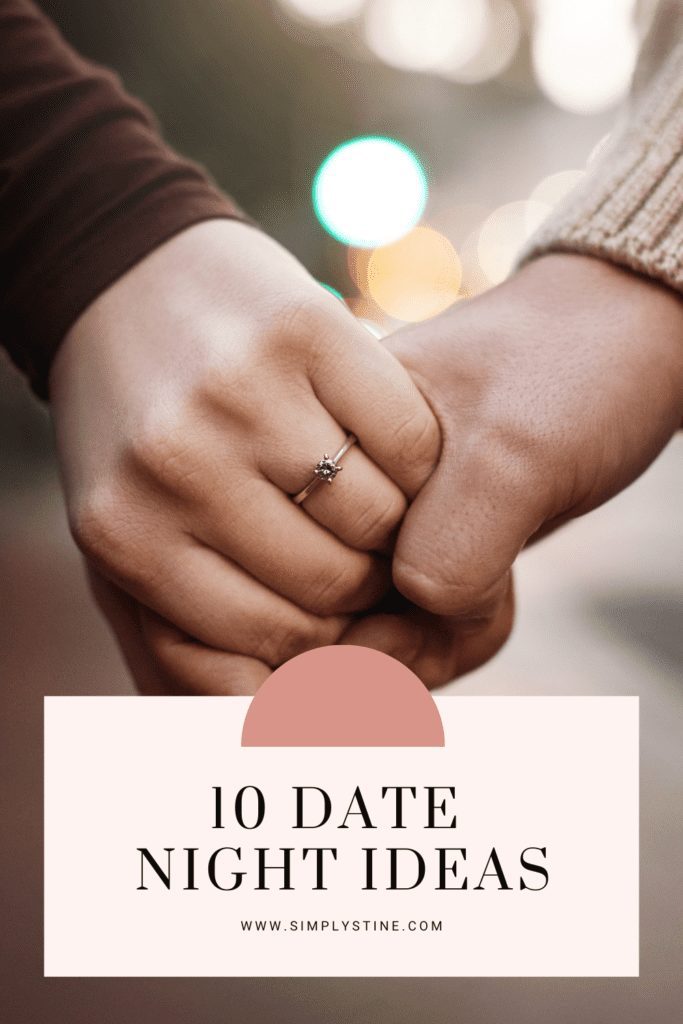 Whatever you decide to do, make it fun! It was reassuring to know that it's not just us who struggles with what the heck to do when we have time to spend together. Sometimes we just need to try something different than our normal. Right now is the perfect time to visit a pumpkin patch, carve some pumpkins and watch some spooky movies! Heck, make it a themed night by adding a pumpkin beer tasting or a fall cocktail!
Do you have any good date night ideas? Leave a comment below! I know we can all use some help with some new ideas.