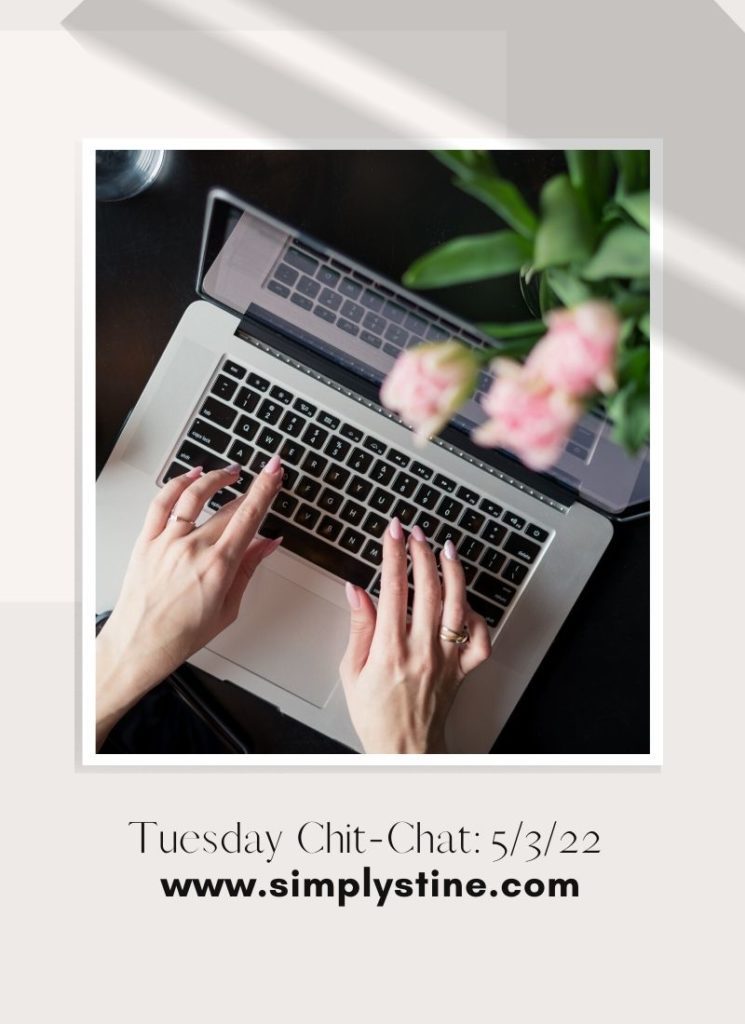 I've been dealing with a pesky sinus infection so I don't have as much to report today. I did manage to finish Bridgerton Season 2 and Ozark so far. Other than that, I've also been reading and taking it easy. Guess my body decided it wanted a break!
I won't spend too much time on this topic, but I know that this weekend can be difficult for many of us. It's Mother's Day on Sunday and a lot of women really struggle on this day for many reasons. Whatever your situation is, just know it's ok to grieve and have a bad day. Do what you need to do to take care of yourself.
To all the moms out there, you're amazing. The job that you have is one of the toughest and I'm in awe of all of you. You deserve more than just a day dedicated to you, but I hope you're able to have the best day ever and you feel so much love.
Beauty
I just finished a bottle of this liquid exfoliant and I really liked it. It didn't irritate my skin and my sensitive skin didn't seem to react badly at all to it!
I've been trying this mask from Tula for over a month now. I like how it hydrates my skin and offers some calming benefits as well. I normally use this as an overnight treatment or immediately after I notice some irritation or sensitivity happening on my skin. Some people have noticed a tingle when using it (it contains lactic acid) but I haven't really noticed that at all.
Lifestyle
I recently ordered my mom a flower arrangement on Urbanstems and they were gorgeous. Highly recommend. Here's a link for $$$ off your first order. (No, this isn't sponsored, but I do get points if you use my link) The flower selection is incredible and well worth the $$.
Entertainment
The Change by Kirsten Miller also released today and I've seen Jordy's Book Club post about it and several other people. Most gave it five stars!
We started watching Life & Beth on Hulu and so far I'm into it! Amy Schumer is in this one!
I finished season 2 of Bridgerton. I liked it, but it felt like it dragged on forever. I knew the outcome of what was going to happen and I missed seeing the passion that was there in season 1. Overall, I enjoyed the costumes, the hair and makeup. It was just missing something to me.
We just finished Ozark last night. I have so many thoughts. If you watched it, DM me and let's chat about it!
Shop The Post