This is a sponsored post by the PRIMP Network. All opinions are my own.
Thanks to PRIMP, I had an opportunity to partner with Ashley Stewart and If you're like me, then chances are that you've possibly never even heard of Ashley Stewart.  Did you know that they have over 89 stores across the United States and a huge e-commerce platform? So don't worry, if there isn't a store near you, you're always able to order online! What I was most impressed with while browsing their site is that they have a huge selection of clothes that are updated daily and they offer extended sizes in clothes and in their accessories!
Raise your hand if casual can sometimes get boring?!?! I struggle to keep my casual looks interesting, different, and not just basic jeans and t-shirt looks over and over. The looks I'm showing you today are very simple, but nicely put together outfits that can take casual to another level!
Ashley Stewart: Plus-Size Fashion Brand For The Fun and Confident Diva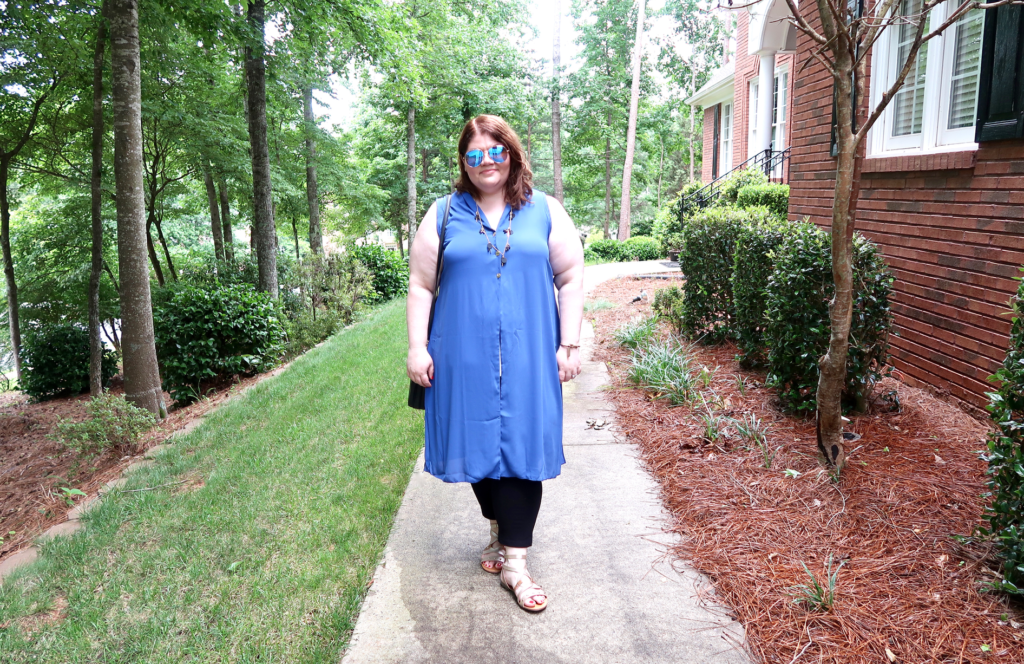 This blue tunic is so lightweight that it makes wearing it in the hot, humid days of Georgia a total breeze! It has three buttons at the top, it's open on the sides and it's sheer.  I wear a tank top of cami underneath it and for the look, I wore a pair of Ashely Stewart cropped leggings.  Here's a tip if you're on the shorter side like me, cropped can mean no alterations! HA!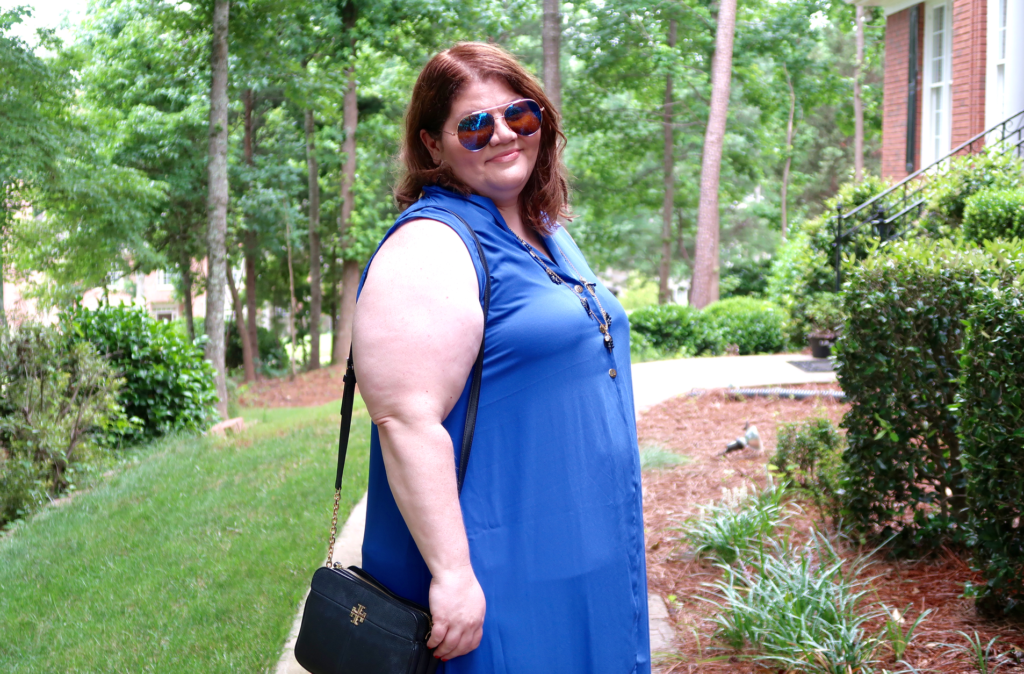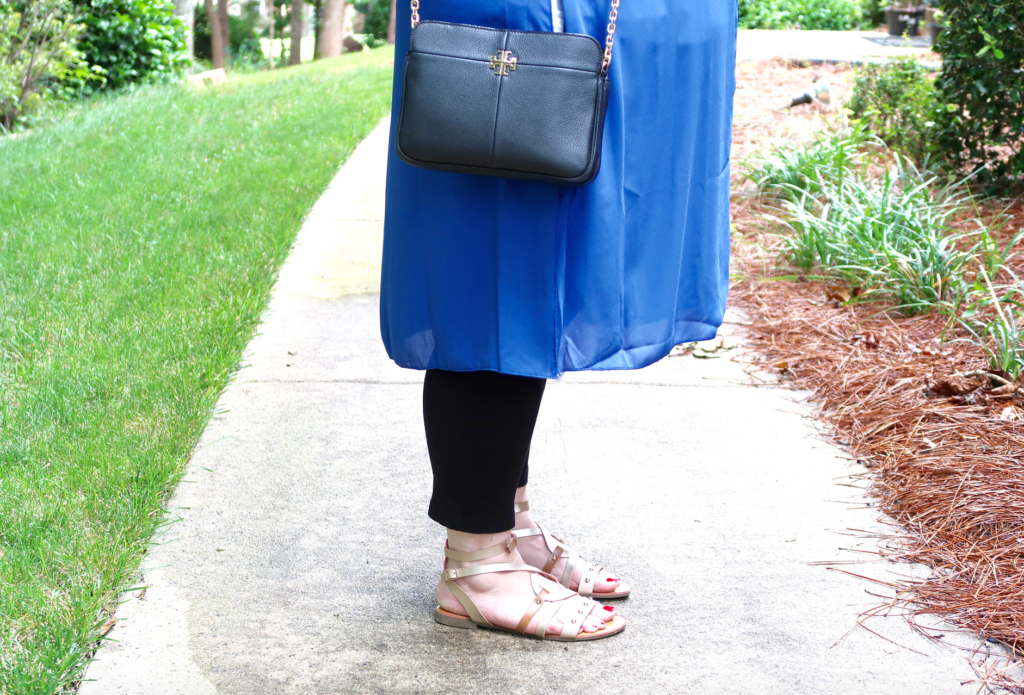 These sandals are so easy to wear with so many different outfits.  You can easily wear them with casual outfits or with a dressier look.  It's totally up to you.  I found that Ashley Stewart shoes tend to wear pretty true to size, but for clothing, I had to size up a bit! So keep that in mind when placing your orders.
It's very hard for me to find shoes that actually fit my wide width foot.  Most sandals never fit right and heels are always such a pain for me, literally!  I love that Ashley Stewart has extended sizes available so if you're in need of a wide width shoe or a larger size in general, they have you covered!
Off The Shoulder Ruffled Top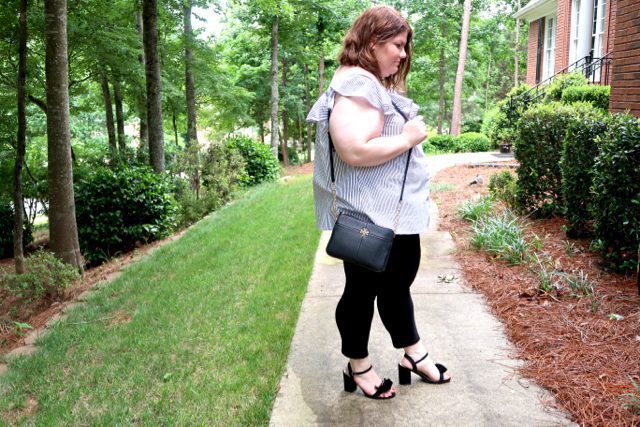 The leggings are so comfortable, they're not hot and they're not heavy.  One of the things I love about the Ashley Stewart leggings is that unlike A LOT of other brands, they weren't see through. They were such a nice quality! The leggings allow you to be more comfortable, but still, look put together!
Pairing simple pieces, like the leggings, together with a top like this helps to give the look a little something extra, rather than a simple t-shirt. The top is again super lightweight and very easy to wear.  It doesn't fall down on the shoulders at all and I can wear this with so many different outfits.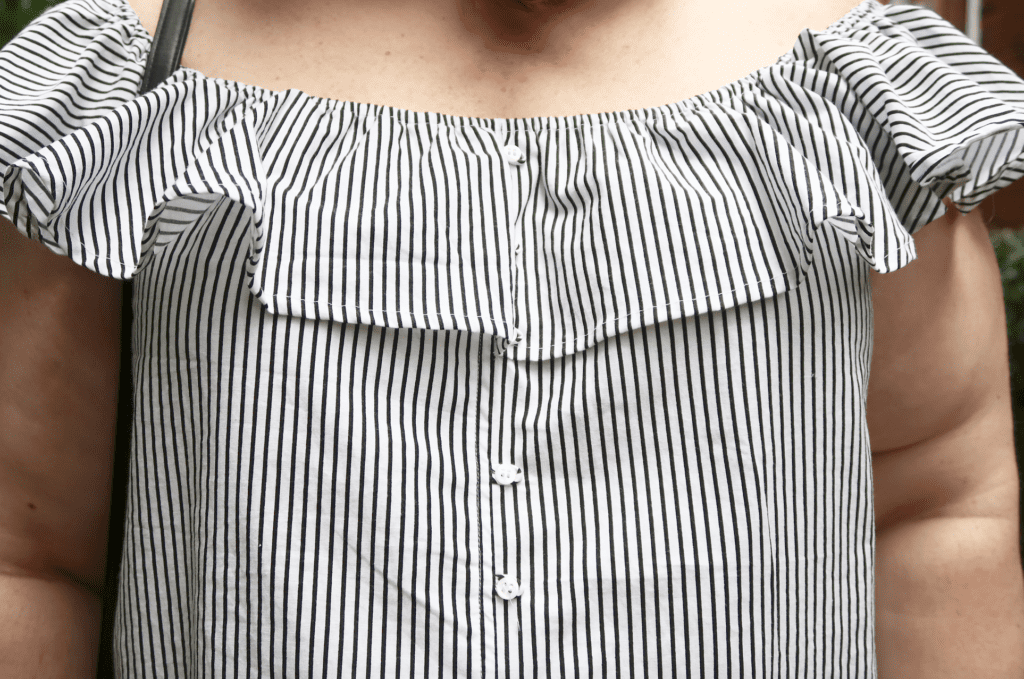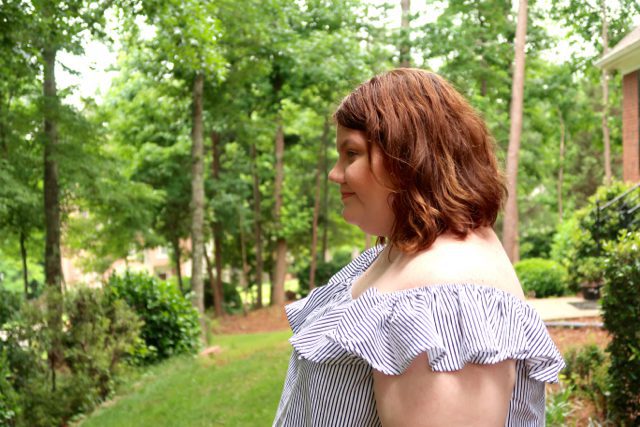 For the shoes, I could have gone with sandals, but these easy to wear block heels are a nice addition to the outfit. Again, a simple smaller heel can do so much to give the outfit a more "I tried" look, but it can still be comfortable! I will wear these so many different times because they can be worn with jeans, skirts, and dresses.  I love finding simple pieces, but with the extra tassel in the front, it gives the shoes a totally different look than just plain, black block heels.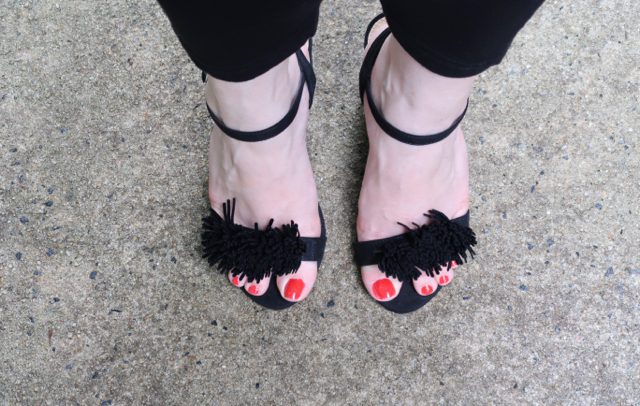 Accessorize Always
I love going to the pool during the summer and I've learned the importance of wearing a hat to protect my skin.  This pineapple hat is something that I can not only wear to the pool but also with other outfits as well.
Ashely Stewart has a lot of accessories available like this hat and these sunnies! They're so affordable that you can easily pick up a couple items without breaking the bank!   Shop these styles and more + Save 40% off with code "PRIMP40"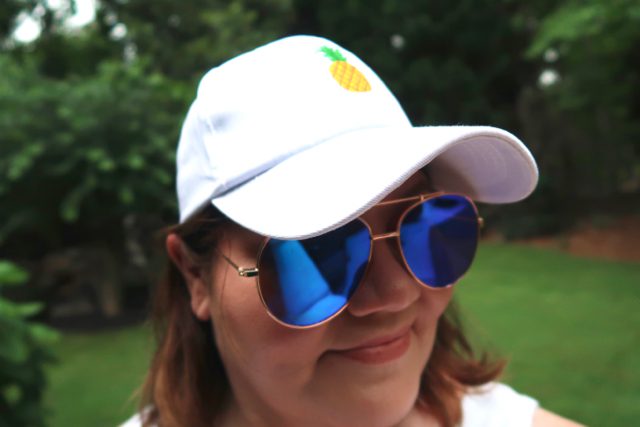 I had a lot of fun putting together these outfits from Ashely Stewart! It's nice to find a company that caters to plus-size women, while still offering on-trend pieces! Having brands like this available allow me to stay up to date on trends, without breaking the bank! Shop these styles and more + Save 40% off with code "PRIMP40"
Ashley Stewart is launching their national competition in search of "Finding Ashley Stewart 2017!" The plus-size fashion brand recently made their first stop on the tour, in Baltimore and will be traveling across the US for the next 7 months, in search of the diva who personifies the confidence, strength, and fierceness that has become associated with Ashley Stewart!  I can totally support a woman who possesses those three qualities, how about you?!? 
Want to see more looks featuring Ashley Stewart?!? Check out these ladies!! 

http://www.ashleystewart.com/plus-size-new-arrivals?utm_source=ChristineCombs&utm_campaign=PRIMP0617&utm_medium=blog