Today we're talking fashion on Simply Stine! YAY! In fact, I am discussing my fall 2020 wardrobe essentials! As a woman who isn't what I'd call average (or straight sized I believe is the term now) size, it's important for me to show you that women of all sizes can enjoy fashion. You can find essential pieces for your wardrobe at all sizes and all budgets.
J.Crew is having a 40% off sale with the code SALETIME and I thought this is a perfect time to show you some of their pieces that I think are worthy of investing in. Why J. Crew? I love their style. It's a brand that is chic, stylish, and effortless. They have classic pieces that transition from season to season. Plus, I love the fact that their clothing covers a range of sizes as well.
I also urge you to use this as a guidebook for your wardrobe. If your budget doesn't allow you to shop at J.Crew, please use this as a guide to find options elsewhere! These are just ideas that I've put together and hope that they're helpful to all.
What Is A Capsule Wardrobe?
First of all, we need to talk about capsule wardrobe. What is a capsule wardrobe? According to Wikipedia, a capsule wardrobe was a term made popular by Susie Faux, owner of a London Boutique called "Wardrobe" in the 70s. Having a capsule wardrobe is having a collection of a few essential items of clothing that don't go out of fashion (think skirts, pants, coats) which can then be worn with seasonal pieces.
You've probably seen a lot of posts about this if you follow fashion at all. Fashion bloggers and Influencers are always sharing the styled clothing rack containing a few items that they plan on wearing for each season. Editing my clothing is actually something I need to work on because I'm overwhelmed with everything I have.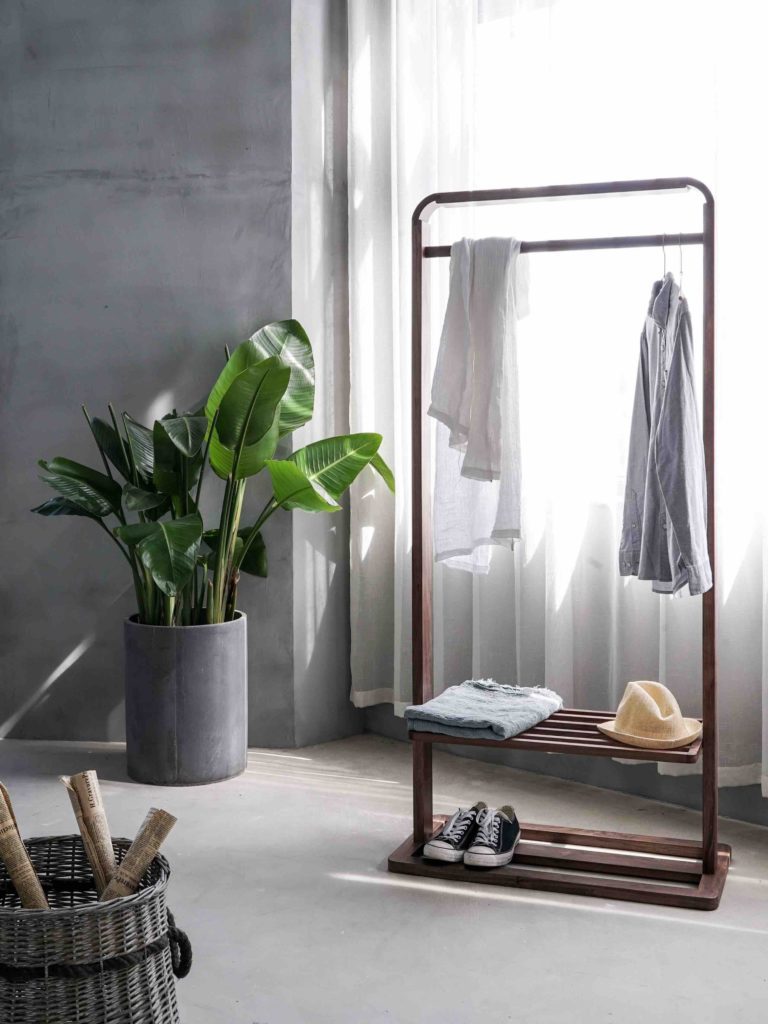 What Items Are In Included In A Capsule Wardrobe?
My idea of the perfect fall capsule wardrobe would be lots of neutral pieces that I can wear with one another. I also think it's essential to have a lot of pieces I can layer. I also want things that are comfortable. I need to be comfortable, but I also want to look put together.
Skinny Jeans
Trench Coat
LBD (Little Black Dress)
Cashmere Sweater
A Tote Bag
A Crossbody Purse
Clutch
Black Sunglasses
A Silk Scarf
Leather Jacket
High Heels
Casual Shoes (Sneakers, Flats)
Good Casual T-Shirt
Button Down
Cardigan
Blazer
Leggings (Leather if you're into that)
Midi Skirt
These are all just ideas for clothing and accessories for starting a capsule wardrobe. These would be items that I always have on hand in my closet. Seasonally, I can add in pieces like sundresses, shorts, tank tops and such.
FALL WARDROBE STYLE GUIDE
I feel like every woman (and man) needs to own a blazer. Pair them with a pair of jeans and you've instantly put yourself together. Pair one with a vintage t-shirt and joggers and you've got yourself a casual outfit that isn't just leggings and the same old sweatshirt.
This blazer is actually a sweater blazer. So it's not only comfortable but it's also looks so just as nice as a regular blazer. Did I mention it's comfortable?There is this length or there is a long version.
SHOP THIS LOOK
This is a classic Christine outfit. Skinny jeans, a good sweater and a pair of booties. The details on the back of this sweater are so damn cute, so you could even pair it with a t-shirt. I love sweater weather…so so much.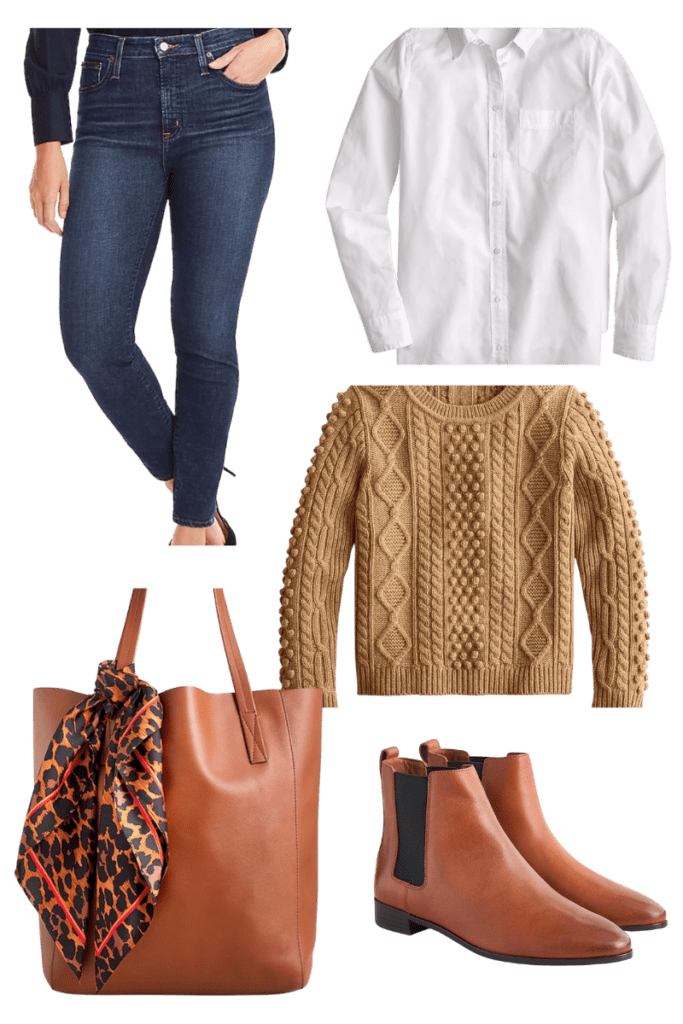 SHOP THIS LOOK
A perfect weekend look in my opinion. A comfy pair of pants, but still presentable. A nice sweater paired with a cute necklace is a great way to jazz up any outfit. Yes, I'd wear this with these sneakers because look at how cute they are.
SHOP THIS LOOK
We all have those rainy days where we have things to do, but it's disgusting outside. I like to use a pair of theses pants (which are so comfortable) and pair them with a nice t-shirt and cozy sweater or sweatshirt. This rainj acket is just perfection honestly. It's so so cute. I feel like we all need to own at least one rain jacket. I get so much use out of mine.
The boots I have below I actually own, but in a different color. I have a wide foot, but I can wear these. They get a bit tight after a while, but only because I'm not used to wearing socks and I have to wear socks with these. I sized up in them by the way. My feet never get wet and I love the plain black option. They go with so much!
SHOP THIS LOOK
The moment I saw this poncho sweater, I knew I was in love. This piece of clothing can be worn so many different ways. Pair it with jeans and booties and you're good to go! Add a hat and it's basically perfection. You could even size larger so it's a bit more relaxed and pair it with leggings and flats. You can't go wrong with a piece like this.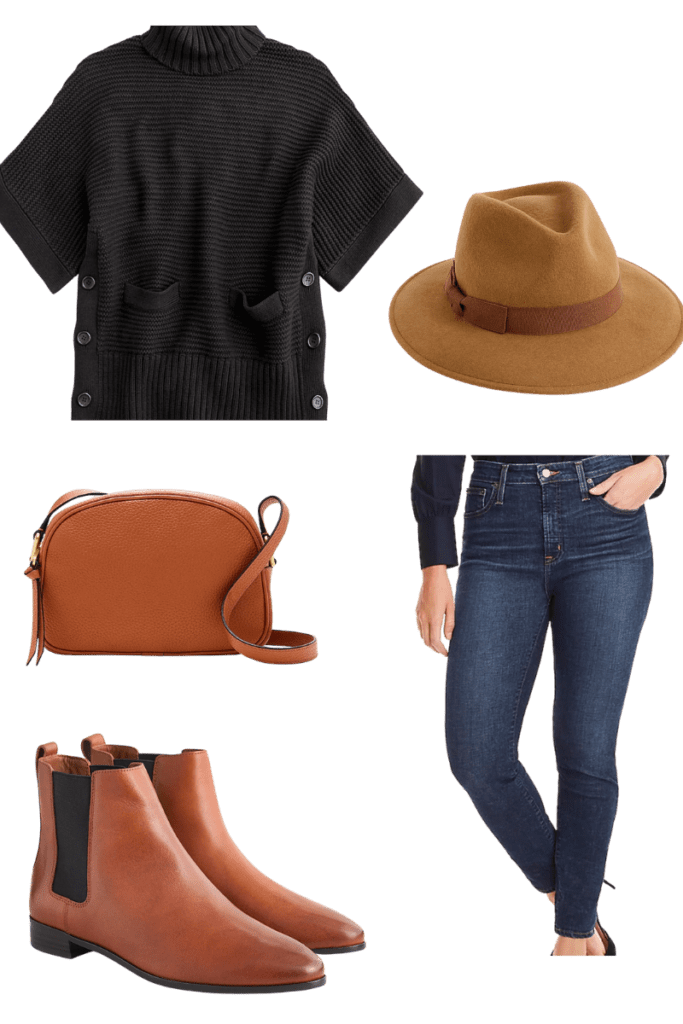 SHOP THIS LOOK
This could be a great office outfit. I like to suggest layers for an office as most women I know complain about how cold they are. A great button down will get so many uses in your wardrobe. I LOVE a classic button down cardigan as well. Add a wide leg pant with a pair of heels (or a flat) and you've got yourself a solid outfit choice!
I love details and accessories so the scarf is a cute way to add a little something to your outfit. Tie it on your bag, wear it in your hair, or hell tie it around your neck. Tres Chic!
This outfit could also be paired with a pair of jeans, or even a pair of joggers for a more casual look. I'd wear a pair of flats or a pair of sneakers to go ultra casual. Which I'm very into.
SHOP THIS LOOK
I couldn't love this outfit anymore. A cozy fleece paired with a long sleeve top and a cute pair of jeans. DONE! I LOVE these shoes and the pop of color they offer. I felt that they tied in with the zipper detail on the fleece jacket perfectly. As far as fall wardrobe essentials go, this is an essential look for me! Cozy and still put together.
SHOP THIS LOOK
Well I love the details on the sleeves of this shirt. Paired with a cute pair of skinny jeans a little bit of a heel (or a lot of a heel if that's your thing) and you are ready to go! I added this necklace to go with the outfit because I'm a fan of a good necklace with any outfit honestly.
SHOP THIS LOOK
I just love a good comfortable dress like this. Pair it with a pair of flats to dress it up a bit or hell, wear a pair of sneakers for a casual look. I love pairing an outfit with a good hat. It hides a bad hair day in a pinch, but really just dresses up a look.
I love a good pair of small hoops and these immediately caught my attention. I feel like even the smallest touch of jewelry, or even something like a scarf can make the outfit just a bit more personalized and not always so plain.
SHOP THIS LOOK
As far as fall wardrobe essentials go, I think coats are a must-have. Coats are one thing that I will splurge a bit on. I have several coats from J. Crew and love them. The quality is amazing and when on sale, you are scoring a great deal! Also, can we talk about that animal print raincoat. I LOVE IT! Below are a variety of coats that I have in my closet or something similar: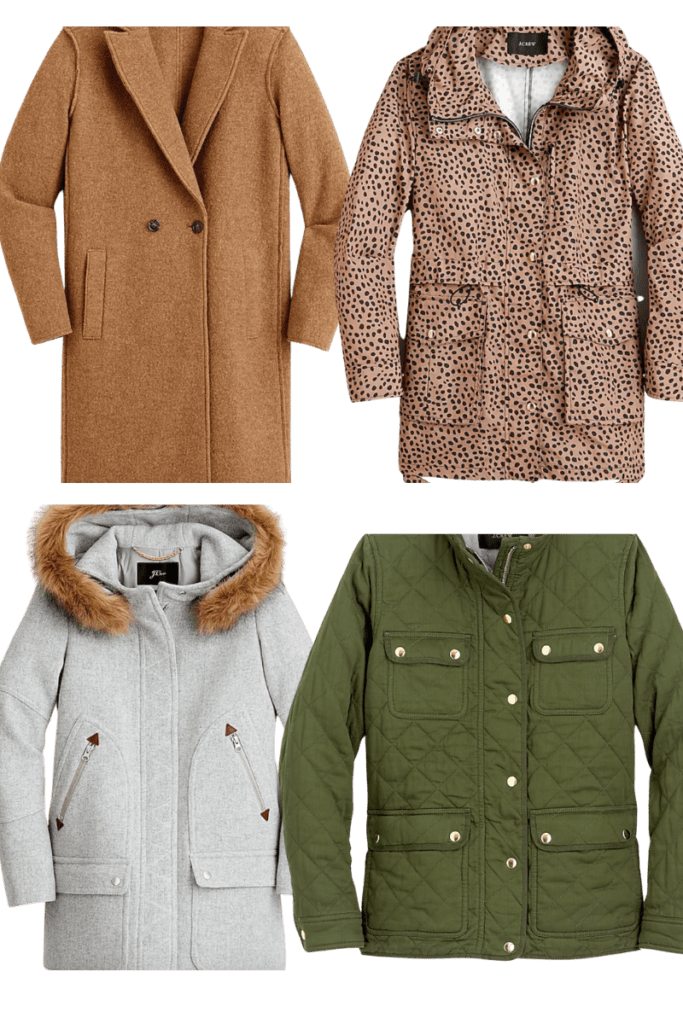 SHOP THIS LOOK
I hope that this fall style guide helps you out when putting together outfits to wear this fall. Even if you can't shop at J.Crew, use the graphics I made of outfits as inspiration. You can find good clothing options at most places nowadays. Don't feel like you have to shop at one store.
Also, your fall wardrobe essentials might look different. Maybe you hate dresses and will never wear a hat. Keep your capsule wardrobe to what items you will wear and love. Don't just add things because they're trendy and you'll never wear them.
Shop The Post