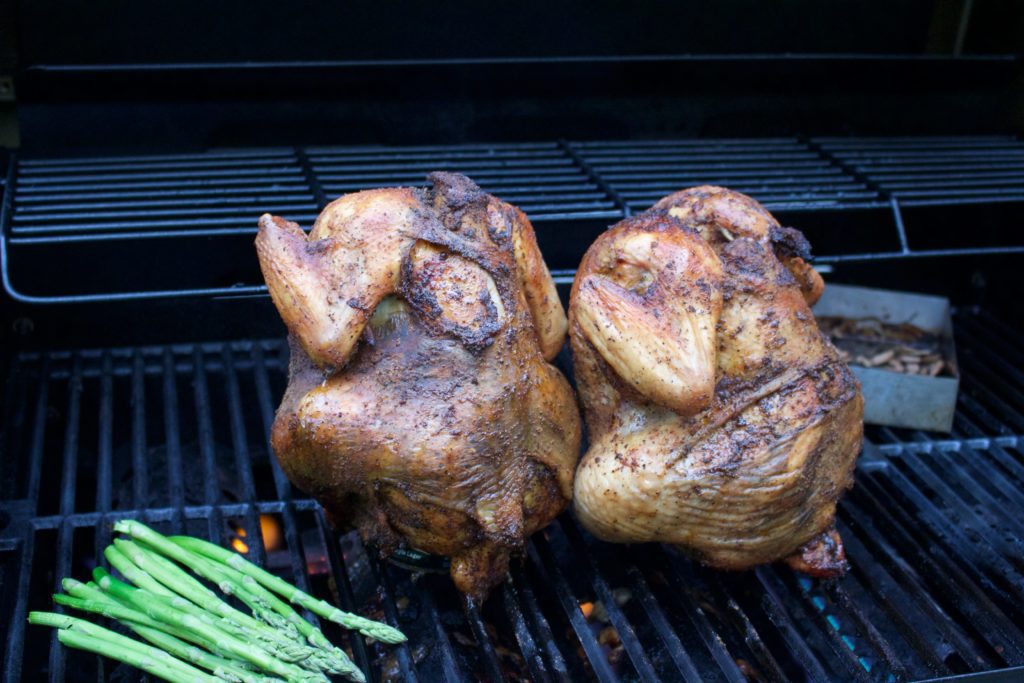 Simply…..Scrumptious. Yes folks, Simply Stine is FINALLY cranking out some delicious recipes that I've been wanting to share with you for so long. Chef Rob, aka my husband, helped me with this recipe. He's a HUGE beer lover and I thought why not Beer Can Chicken?!? I love a good Chicken recipe, but Beer Can Chicken is not one that we had attempted before. So we started with the basics; A Beer Can Chicken Recipe with a Rub. Folks, it was seriously some of the best chicken I've ever had and I live in the South. We take Chicken very seriously here. Well, I at least take eating chicken very serious. Also, it was fun to spend time with Rob in the kitchen and put this recipe together.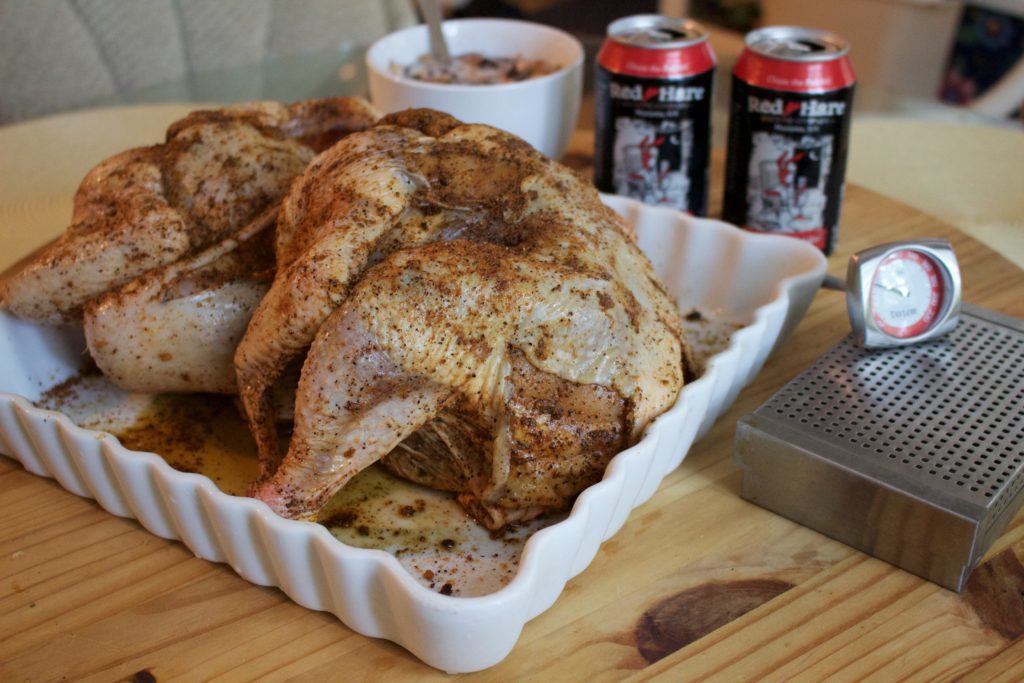 It doesn't take much to put together this recipe. Some Whole Chickens, Wood Chips, Spices and a can for cooking. There are about 39,746 recipes out there for Beer Can Chicken. Some of these recipes sounded ahh-mazing, but we stuck to the basics for our first try.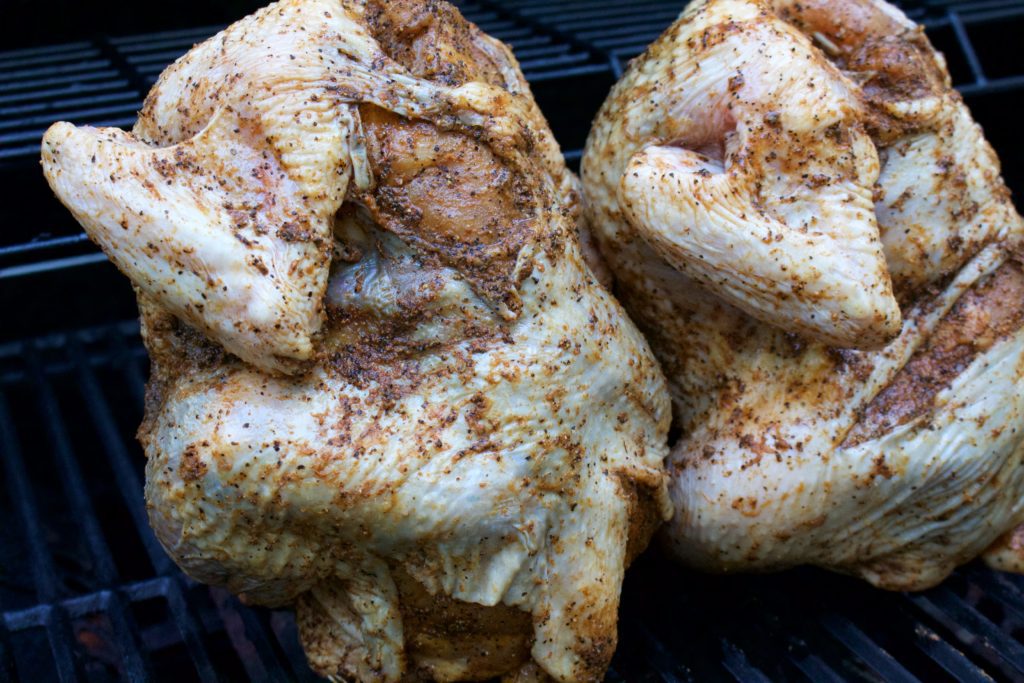 So the basics to the recipe are you rub the chicken with a spice rub that we prepared. We used a recipe from a book called, you ready for it?!? Beer Can Chicken. HA! Original, huh. That recipe book is full of delicious recipes! We let the chicken sit in the fridge, covered, for about 8 hours, but each recipe will vary. Then comes the fun part. You use a beer can (or really any type of can), half empty (or half full as Rob keeps telling me) and you place the chicken on top of the beer can, so the chicken is upright. The grill should be around 350-375 degrees and you'll want to include some type of wood chips for smoking. We used Hickory Wood Chips. Our grill has a slot for wood chips, but you can also get little boxes that sit on the grill. Just remember to always soak your wood chips before using them! We used a gas grill, so I'm a little unsure on the specifics of using a charcoal grill. I just know that the chickens need to be on the grill, in indirect heat.

Here's the recipe that we used. The chicken turned out so moist and delicious! It was full of flavor and I couldn't stop eating it. It was pretty easy to prepare. You just have to keep making sure the flames aren't burning the chicken and that the grill doesn't run out of propane like ours did! Oops!
[yumprint-recipe id='3′]
I hope that you enjoy the recipe! We've since made several other versions of this chicken and I'm going to keep sharing the recipes if you guys are interested! I love cooking chicken like this because it's so flavorful. I normally end up using the leftovers for salads or whatever other recipe I can throw together. The chicken is out of this world good! Also, if you're worried about being healthy, you don't have to eat the skin! I just took mine off and cried when sitting it to the side, ha! I love this recipe because it's healthy, but so flavorful. Let me know if you make this! I'd love to know what you think!