I'll admit.  I'm NOT a huge pork fan, but my husband loves it.  So, to compromise, I try to find recipes that tend to give the pork a little bit more flavor.  To me, there is nothing worse than a dry, no-flavor pork recipe.  The other night I made Rosemary and Sage Pork Chop Recipe and it was delicious!  It was a combination of a few recipes, with my special touches included.  It turned out great and I would make this again for sure!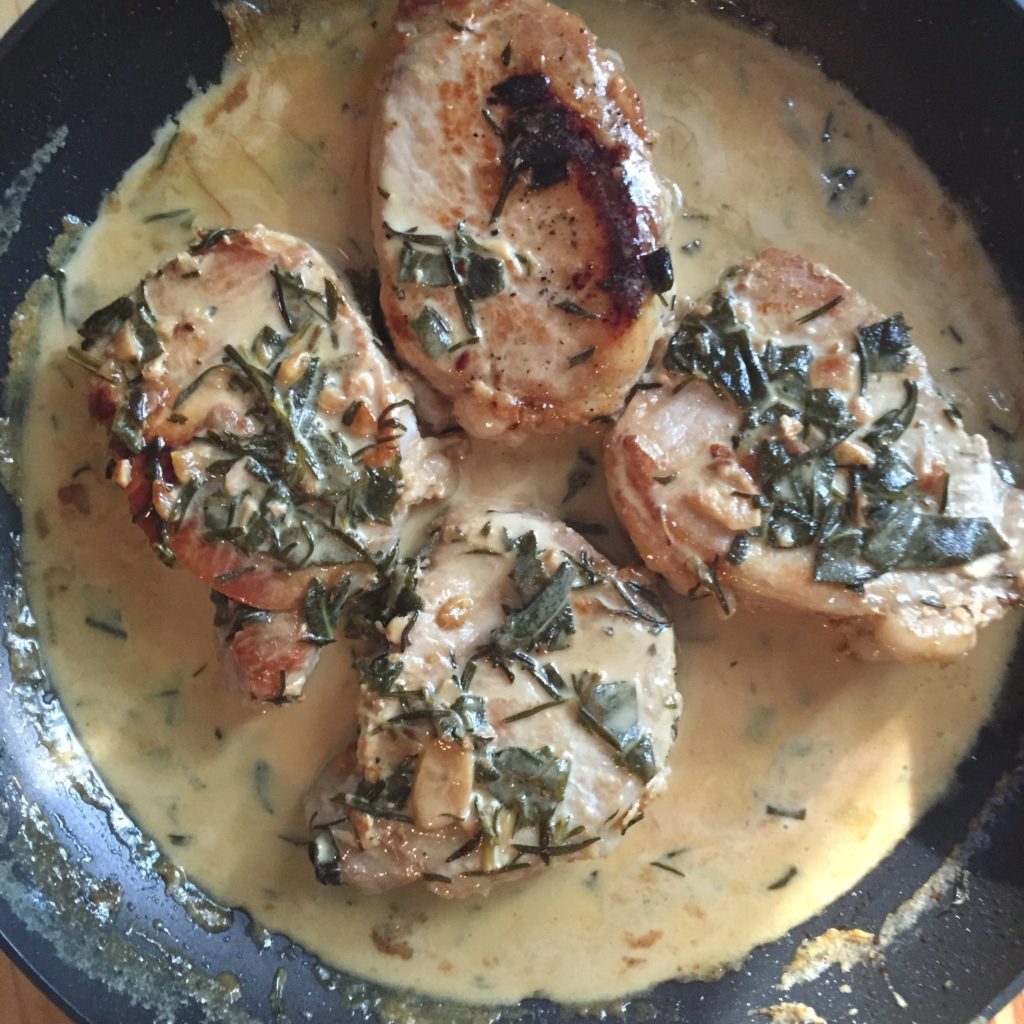 Ingredients:
*Pork Chops OR Pork Tenderloins (I have used both for this recipe)
*Rosemary (I'd say as much as you'd like. Finely chopped. I used about a 3/4-1 cup or a little bit less)
*Sage (I'd say as much as you'd like. Roughly chopped. I used about a 1/2-3/4 cup)
*Olive Oil or Vegetable Oil (1/4 Cup. I used Olive Oil and a small amount of butter)
*White Wine (For deglazing the pan)
*Garlic (4-5 Cloves chopped)
*2-3 Slices of Bacon Chopped
*Chicken Broth (1/2 cup)
*Heavy Cream (1/2 cup)
*Balsamic Vinegar
*Salt/Pepper
[line]
Instructions:
-Add your Olive Oil or Vegetable Oil to a pan.  Medium to Medium-High Heat.
-Add garlic, rosemary, sage and bacon to the pan and cook for about five minutes. Be careful NOT TO BURN your garlic! ( kind of did in my latest attempt at making this, oops)
-Add pork tenderloins or pork chops to the pan and cook on each side for about five minutes.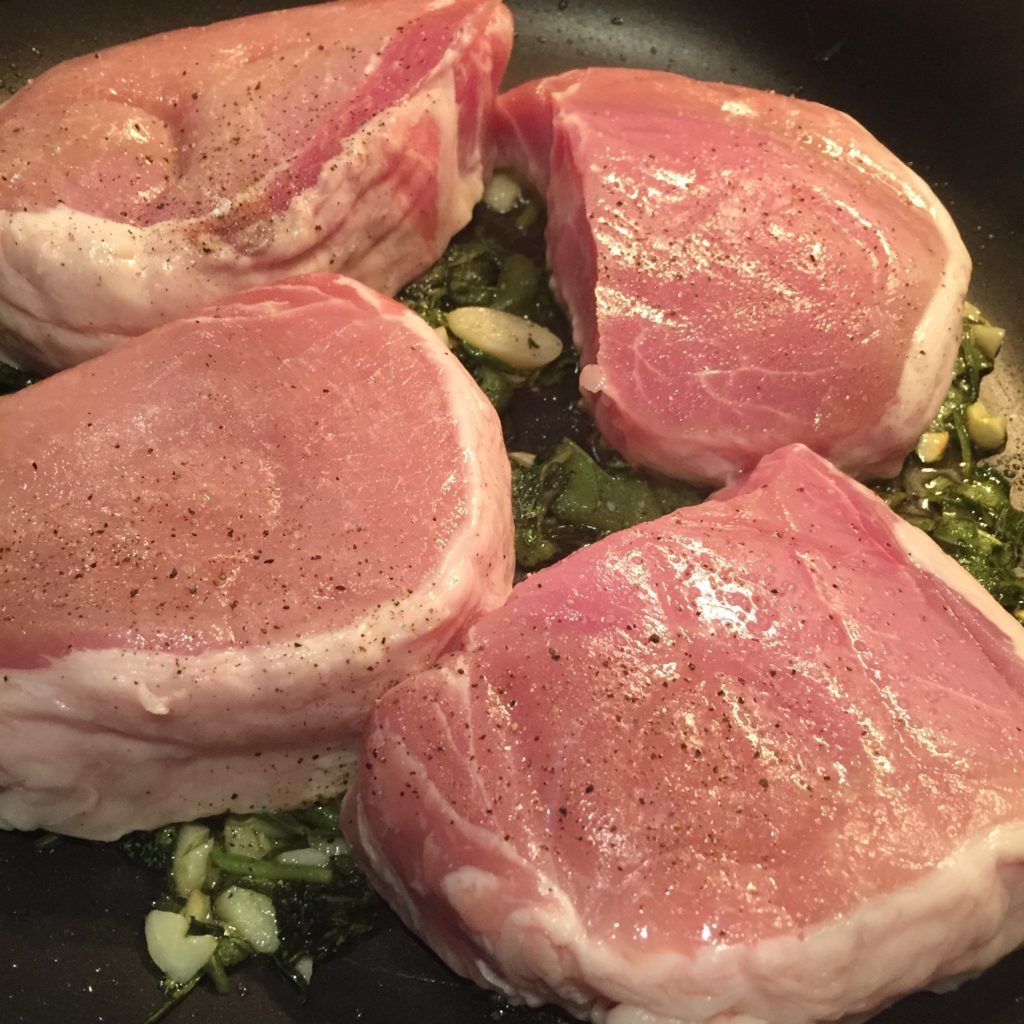 -Remove pork from pan and add wine to deglaze the pan and scrape up the bottom of the pan.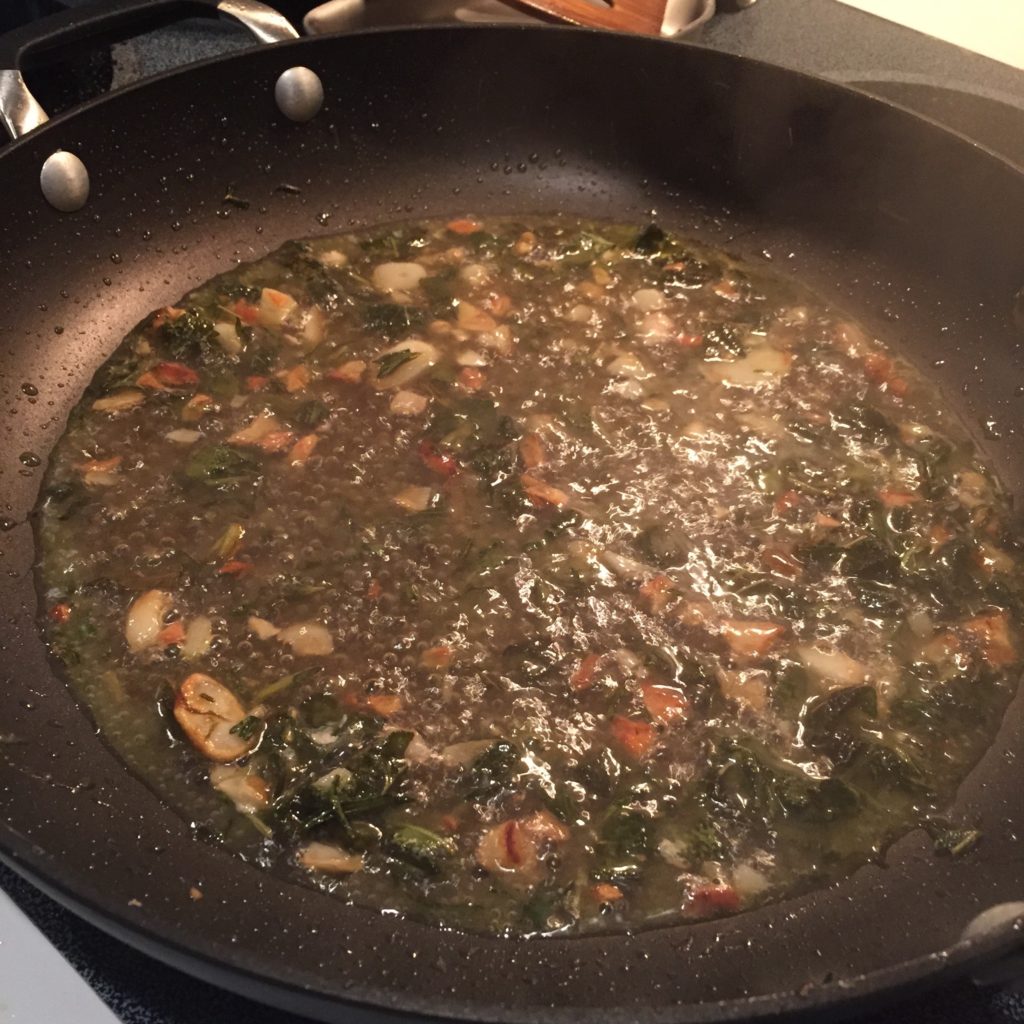 -Put pork back in pan and allow to cook until the temperature is at least 150 degrees. I added salt and pepper to the pork at this point as well. (totally optional) I cooked mine with the lid partially on (always making sure there was liquid) and turning the pork often.
-When pork is done, remove from the pan and add 1/2 cup of chicken broth and stir.  Remove pan from stove and allow to cool.  When cool, add in about a half cup of heavy cream.  Allow sauce to thicken. (You can also add a splash of balsamic vinegar to this if you'd like!) If your sauce doesn't thicken- add 2 tsp of Corn Starch to water and slowly add to sauce to thicken.  I didn't need to add anything, my sauce thickened up great on its own!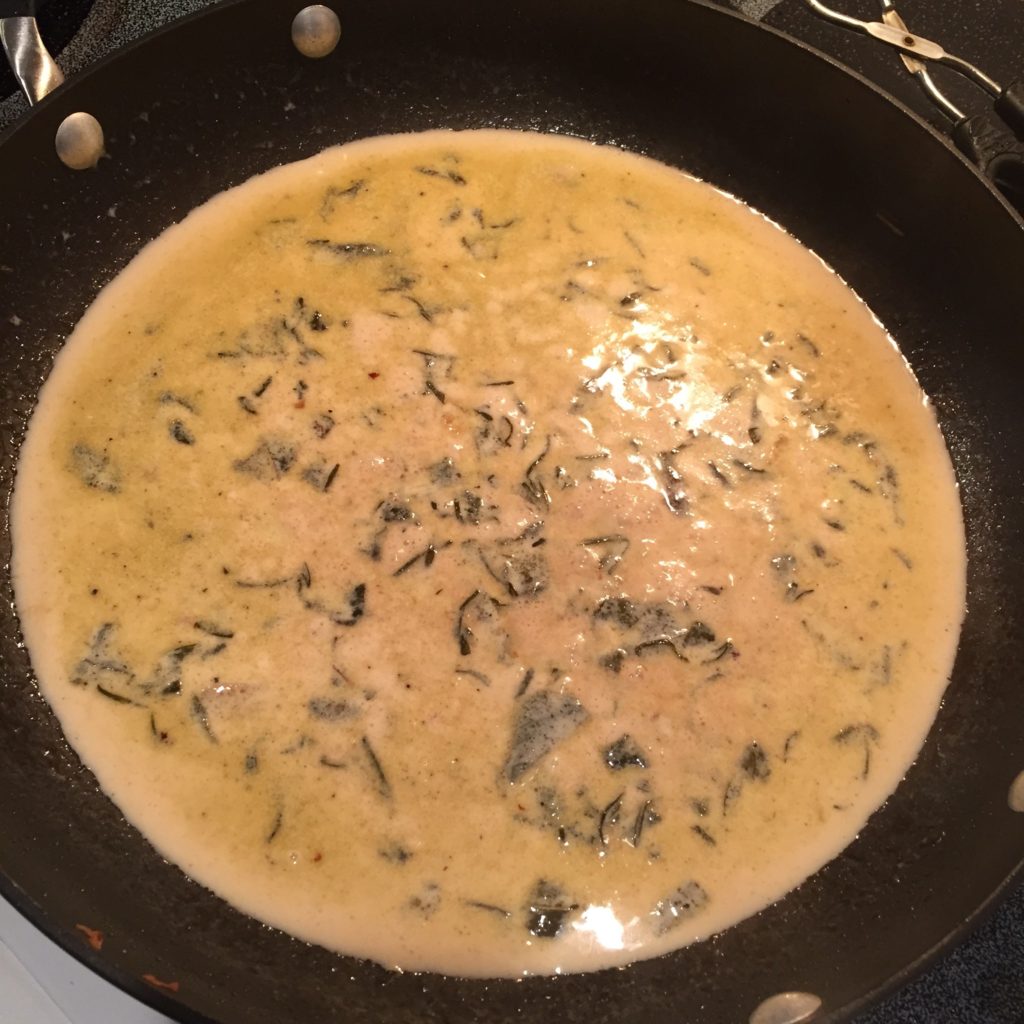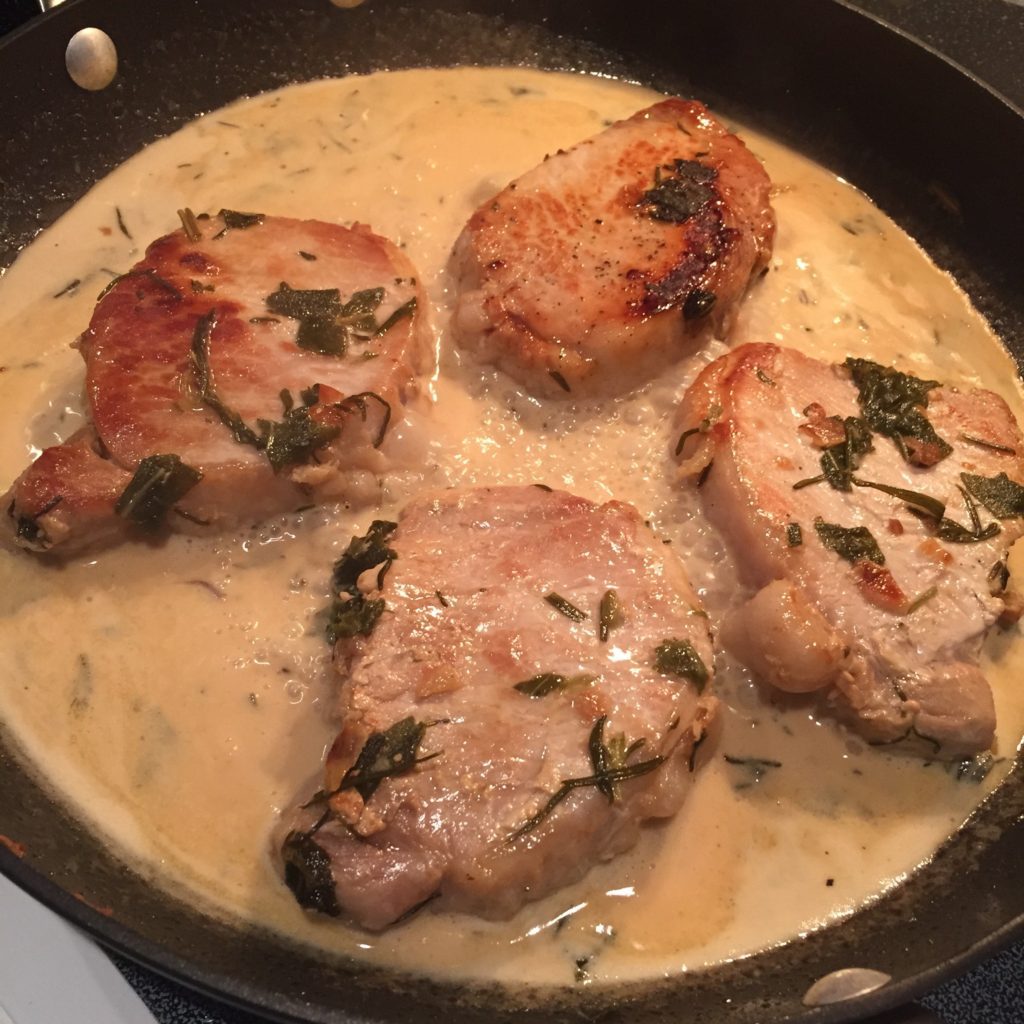 [line]
Thoughts and Final Touches:
I allowed the pork to rest and slightly cool down and then I sliced it.  I put the tenderloins on a serving dish and drizzled it with some of the sauce mixture on top. This recipe was a HUGE hit at my house.  When I recently made this again, I used Pork Chops and it turned out equally as delicious as when I made it with the Pork Tenderloin.  So I say use whatever you have on hand or whatever you prefer!
I'm normally the one who's kind of on the fence when it comes to Pork recipes, but I really did enjoy this one.  So I challenge you, if you're like and normally skip over Pork, to give this dish a try! I think you'll be really, really happy that you did! Happy Cooking!
Here's the Pork Chops when they were finished and the Pork Tenderloin picture that I snapped on Instagram the first time I made this recipe! Both are equally delicious, even if you're not a huge fan of Pork!