This post features affiliate links
Off-The-Shoulder Chambray Chic
One of my favorite looks to wear this time of the year is an off-the-shoulder chambray top or dress.  What is it with off-the-shoulder looks that I'm obsessed with?!?! I can't get enough.  I feel like this dress, which I picked up from Old Navy 50% off (they have the best sales ever) is easy enough to be worn casually or dress it up with some accessories, like I did here.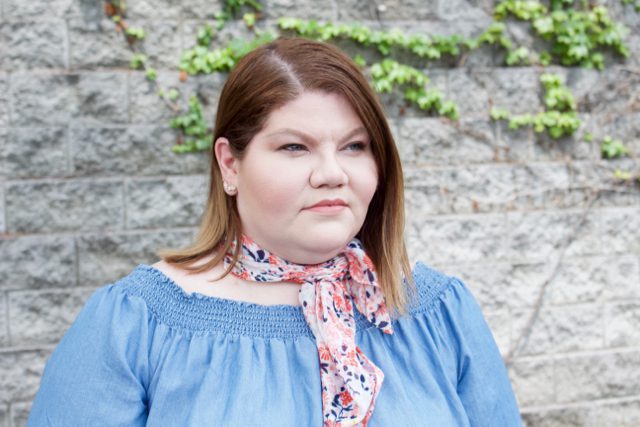 I'm going to admit that when I first saw these neck scarves popping up all over Instagram, I was loving them! Then I went to put one on and I felt a little odd.  Why?!? I don't know, so I psyched myself out of wearing them.  Then one day I just said screw it and thought why am I not allowing myself to wear something I love the look of?!? Who cares if no one else likes it.  Turns out, a lot of people like them.  This is one I picked up from Old Navy while waiting in line to check out.  I think that I'll be picking up many more to use as accessories not only for me, but also for my purses!  I love the pop of color they can bring to something that is normally so plain and simple.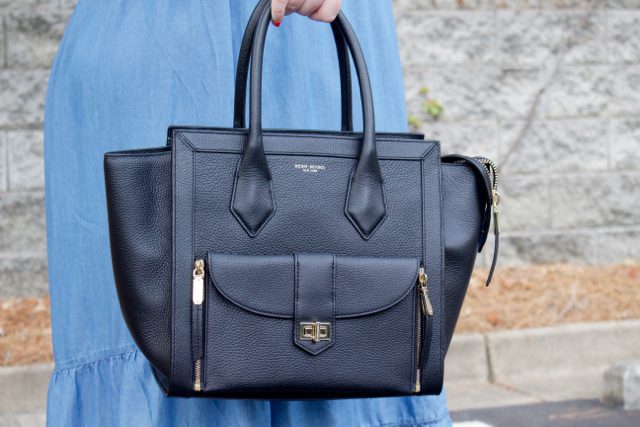 Henri Bendel Rivington Convertible Tote
This Henri Bendel Rivington Convertible Tote was on my wish list for quite some time.  My MIL and FIL surprised me with me for Christmas last year and I'm still in love.  It's such a stunner and what I love most about it is that if I don't want to carry the whole bag with me, the front part zips off and you have a cross-body bag! It's awesome!  If you are interested in this bag, make sure you check out Henri Bendel's website because they have amazing sales!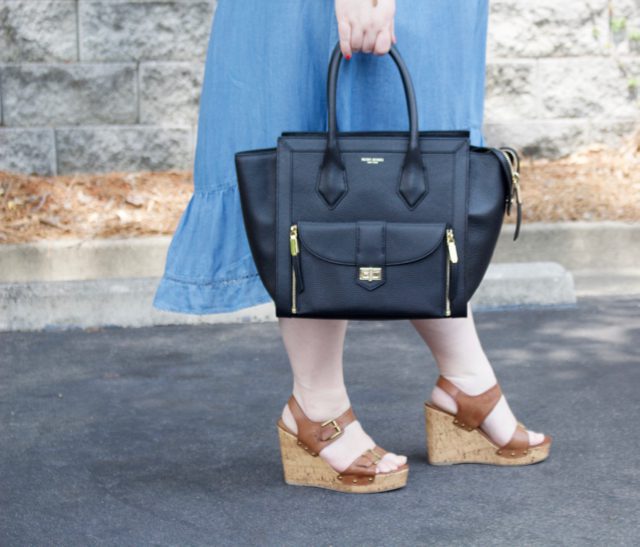 My shoe of choice with this look is a simple wedge.  I picked these up at Target a year or two ago, so I'm not sure if they still have them in stock, but I did go ahead and link some alternatives below.  Wedges are a great alternative to a heel if you are like me and can't wear heels daily anymore. #HelloKneeProblems  I just like the look of these because they're simple, but give my outfit a little something that flats wouldn't provide.
Now if you aren't into the whole neck scarf thing, I went ahead and showed just a simple necklace with this dress.  I feel like if I had more time, I would have chosen something with more color, but I was rushed and grabbed what I saw, ha.  This Kate Spade necklace is pretty old, but I love pairing it with so many pieces.  Find a necklace that you love and ta-da you've got yourself an entirely different look for this dress.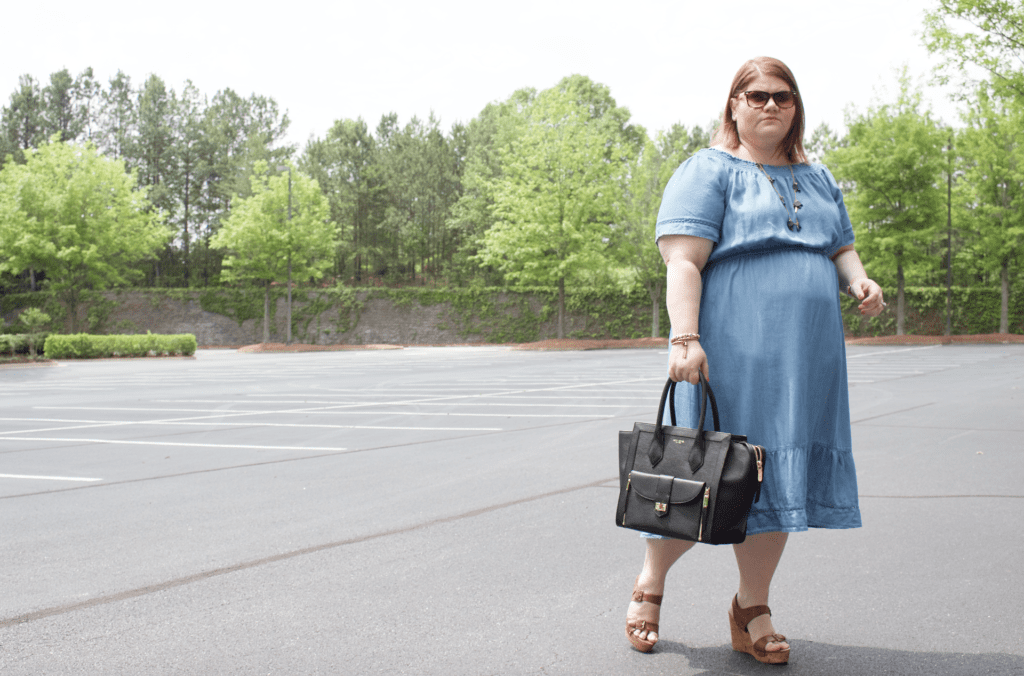 Off-The-Shoulder Chambray Tencel Dress 
I really wasn't sold on this dress when I saw it on the hanger, but when I put it on, I fell in love.  It's comfortable.  It's easy to wear and it's not heavy.  I feel like I can change up the look of it with all of my accessories and this would be great for all of those graduation parties and weddings we're all going to be attending soon.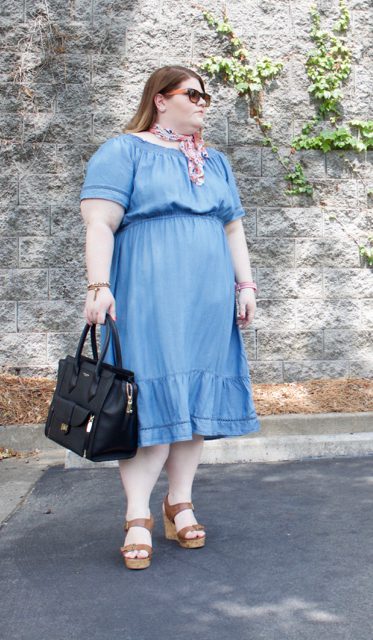 So tell me, are you into the whole neck scarf trend or are you passing on this one?

Affiliate links have been included