Meet, LXMI Nourishing Balm-To-Oil. It's one of the latest skincare products that I've been putting to the test and I'm so glad that I got an opportunity to experience this product because the results are unlike any other Balm-To-Oil that I've ever experienced.  With the number of products I've tried, that's saying a lot!
LXMI Nourishing Balm-To-Oil is….
A deeply nourishing overnight treatment to hydrate dry, damaged skin and smooth visible imperfections with 100 percent organic Nilotica Reserve™ from the Nile Valley.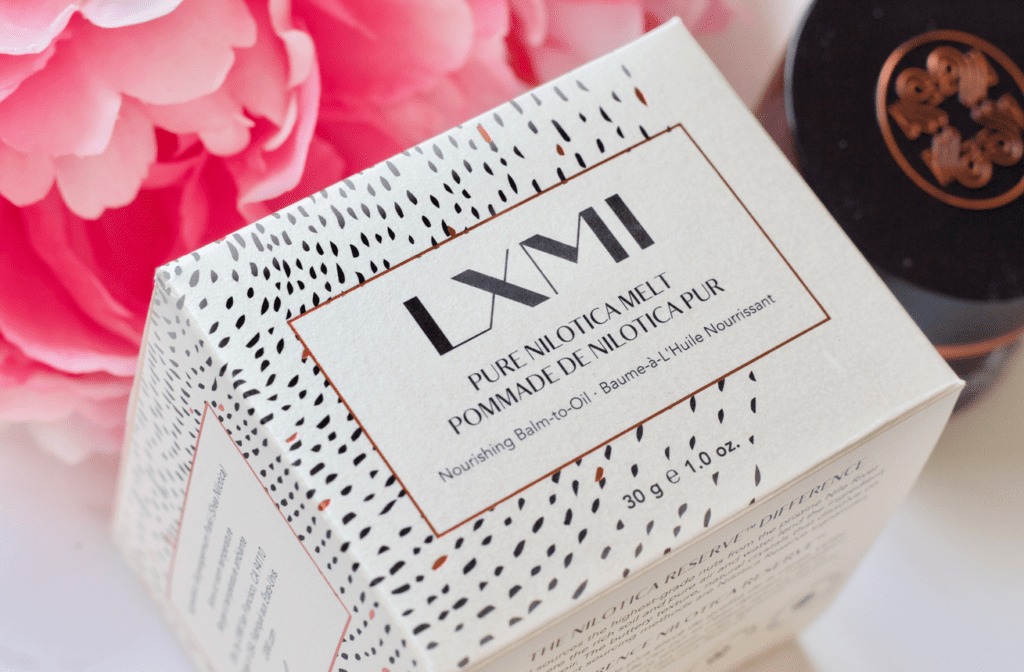 This overnight treatment for the face hydrates the skin with just one ingredient. A rare, cold pressed ingredient from the Nile Valley.  LXMI Nourishing Balm-To-Oil only contains 100% Organic Nilotica Reserve.  It melts upon application to help soften and hydrate the skin.  It's also amazing for brightening the complexion.  Honestly, this treatment is perfect for just about anyone in any climate and at any age.
Its formula is rich and buttery and melts magically into the skin.  I love this for super cold environments and also after I've done a peel or been in the sun. It offers over 25% more essential fatty acids compared to other skin care oils that are on the market.  If you're looking for a "miracle" product for your skin, you might want to give LXMI Balm-To-Oil a try!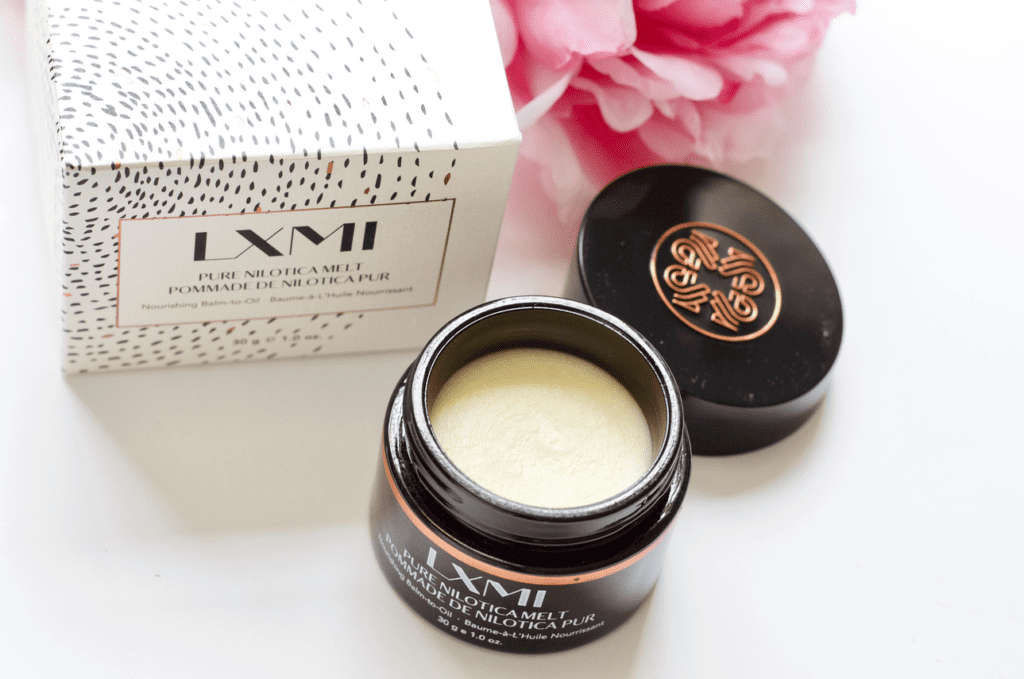 Not only is this a fabulous product that really hydrated my skin, but I love the story behind this company. LXMI sources Nilotica Reserve from low-income women in the Nile Valley.  #GirlPower They pay them 3x the typical local wage for each harvest in hopes of helping the global poverty issue.  Hearing this makes me want to support this company even more!  I love it when brands do good!
"Discovering Nilotica Reserve first changed my skin, then my life. This miraculous skin superfood inspired me to found LXMI. Today we go above and beyond to source the best quality Nilotica with unique terroir, for a noticeable difference on the skin. Plus, I insist we source from women who desperately need opportunities to lift themselves up."—Leila Janah, Founder 

When will you use this product? After you've cleansed and prepped your skin.  This is a hydrating balm treatment, so think of this as your moisturizer for the night. To apply this product, they recommend applying the melt into the skin in the pattern that's on the product. That way you're sure to cover all areas of the face and also give yourself an awesome facial massage as well.  I've tried several applications and this seems to work the best!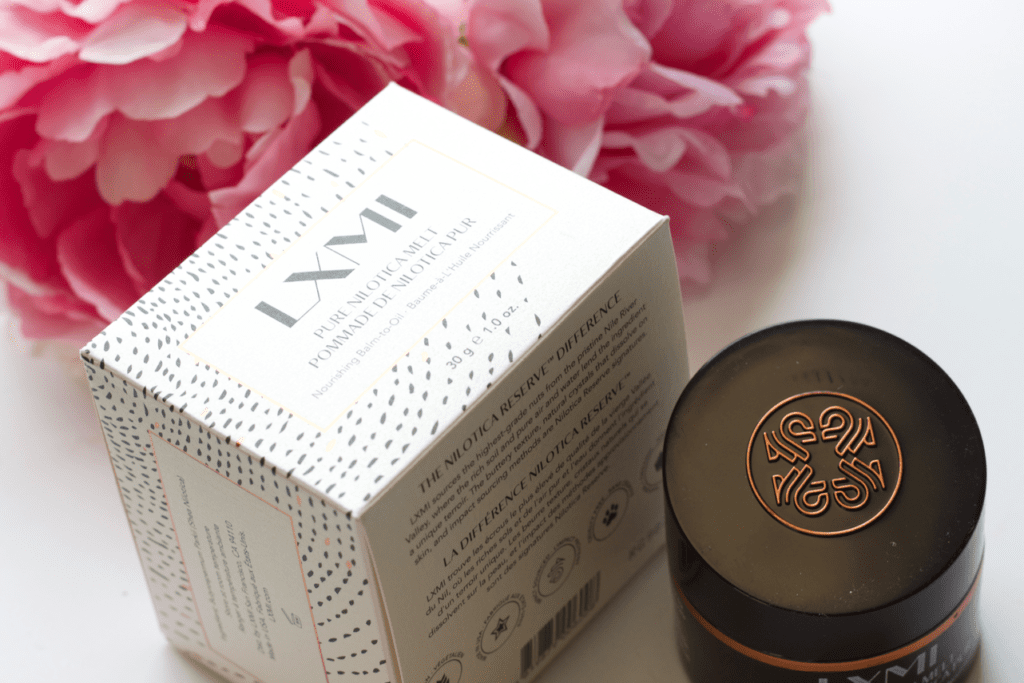 This product is perfect for anyone with:
– Dryness 
– Dullness and uneven texture 
– Fine lines and wrinkles 
This product is:
Vegan
100% naturally derived
Certified Organic Ingredient
Gluten-Free
Cruelty-Free
noncomedogenic
Dermatologist Approved
Helpful Suggestions:
Use this product in small amounts.  A little bit goes a long way
It melts into the skin beautifully, but it does take a bit for it to sink into the skin fully
If you aren't feeling super dry, use this as a treatment every so often



This product was sent to me for review purposes only.  All thoughts and opinions are my own.
This blog post contains affiliate links.