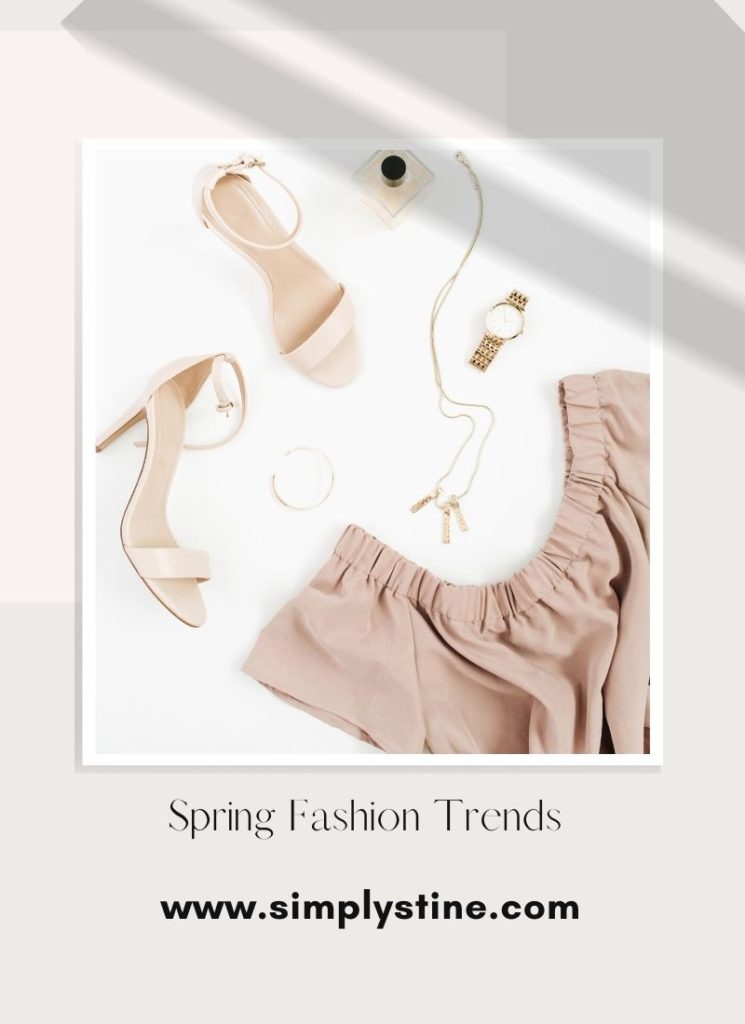 I've been busy reorganizing my closet to make sure I have pieces for this season. Gone are the heavy sweaters (which I didn't even feel like I got to wear this year) and instead I've got plenty of tees, shorts, dresses, and basic staple pieces. What are basic staple pieces? Button downs. Jeans. White tees. Tank tops. Camis. Blazer. Cardigan. Plus, I'm working on updating my jewelry situation. It's much needed.
One of the things I bring up below is the fact that as a plus size woman, I feel like I've been told by society that black is the way to go for everything. As if somehow, me wearing black, instantly made every piece of clothing ok for me to wear. I hate to say this, but that's just not true! I was always terrified of color for so long, but I've really been working on myself and adding color to my wardrobe. So you'll notice white jeans, and tops that aren't black! Sure, I think everyone needs a black dress and I do think black can be a very chic option to have on hand, BUT it's okay to wear other colors as well. No matter what size you are!
Spring Trends
So what spring trends are popular right now? Whatever the heck you want! Honestly, wear what you want. Wear what you're comfortable with. Sure there are trends and it's great if you want to try some, BUT don't feel like you have to wear crazy wide jeans if that's not your thing. Skinnies forever! Not into crop tops? Neither am I. Dress the way you want and who cares what anyone else thinks!
IF you are curious about some of the trends I've noticed, here's a list of things I've seen making a return in fashion!
Eyelet dresses and tops
Graphic Tees paired with midi skirts
Sneakers with dresses and skirts
Bright colors
Cargo Pants
Relaxed Denim (Think oversized and wide leg)
Parachute Pants
Mini Skirts
Gingham print
What am I focusing on for my spring trends? Bright colors, relaxed denim (NOT wide leg though) and being comfortable, but still looking put together. I haven't really paid a lot of attention to dresses (I KNOW!) so I will do a separate post with some dress options. I always have a good dress option on hand for any situation, lol.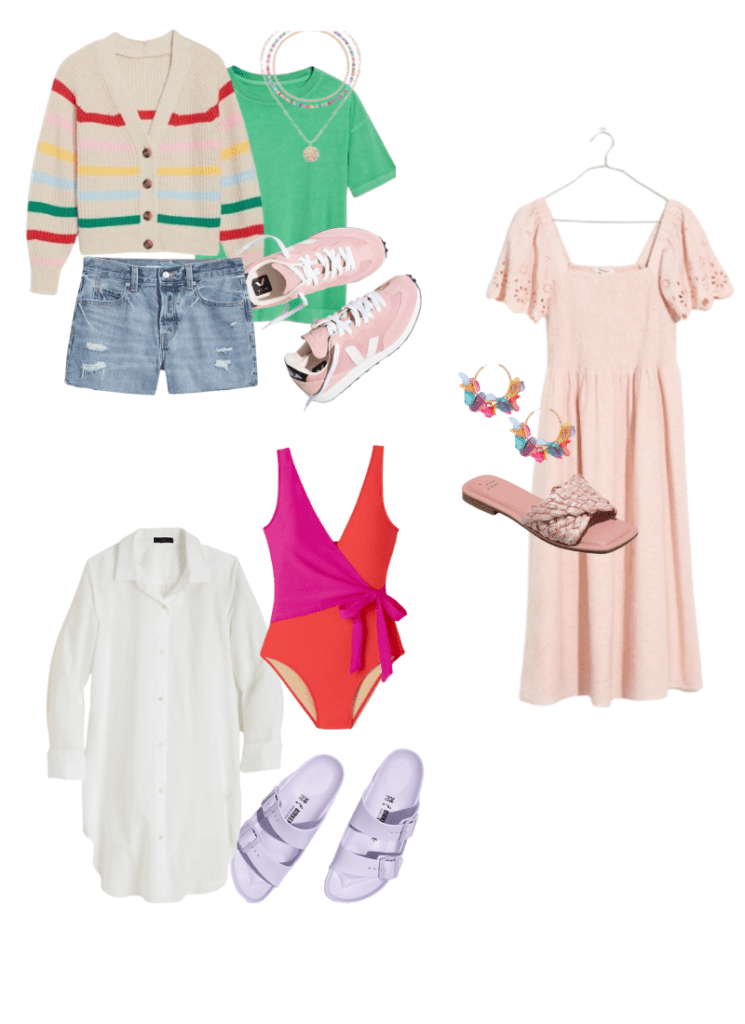 Spring Fashion Trends Product Listing
Madewell Linen-Blend Eyelet Sleeved Lucie Smocked Midi Dress
Eyelet is all over the place again. Madewell has some great pieces including this dress that would be darling for Easter.
Give me a good fitting t-shirt and I'm thrilled. I feel like you can do so much with a t-shirt. It can be casual or even used to dress up an outfit when paired with a skirt or a pair of jeans, pants. It's also INCREDIBLE paired with a good pair of leggings and some sneakers. DONE.
Shopping for shorts are one of the absolute worst things I go through yearly. I know, first world problems, but it's something I never look forward to. Not only am I plus size, but I have a butt, and I short legs. Ordering these to see how they will work as I've heard great things!
A good drapey shirt is a great basic to have on hand. Can be dressed up for work if needed when paired with pants, or can be easily worn with shorts or jeans.
These shoes were love at first sight! I love a pop of color and I love sneakers paired with casual dresses, shorts, jeans and more. They're so versatile.
I will never stop raving about Birkenstocks. They're so comfortable.
A bit preppy, but still comfy. I like to pair chino shorts with button downs and cute sandals. Or pop on a t shirt and sneakers. Easy!
Tiered skirts are still all over the place. Add a tank top or a vintage tee and you're good to go.
I love a good linen shirt for summer. This would be the best beach shirt! Not too hot, but you're still covered up.
Muscle shirts (that feels odd to type) are everywhere. I've seen them paired with distressed denim or even paper bag pants with mules.
A basic cotton dress is a must for spring and summer. Not too heavy and can easily be thrown on if you need a last minute outfit.
I tried this on and it instantly went home with me. It's comfortable and not heavy. It has pockets!!!
Oversized Boyfriend Long-Sleeved Shirt
I also bought this and can't stop raving about it. It's the perfect oversized fit that I love. I wish they had more sizes in white because I'd buy it ASAP. I'll wear this with shorts and with jeans for sure.
I own this t-shirt in so many colors. I love the fit and it's so affordable!
An affordable option for denim shorts! A bit high-waisted which is very on-trend right now
I own this in so many colors. A great basic.
It took me a while to get on board with the white denim, but I'm glad I finally did. When they're the right quality, they're good. It can be hard to find ones that aren't see through, but these didn't disappoint!
I randomly purchased these to see how they are. They're so cute and I feel like they'll be great for spring and summer. I've heard that they're super comfortable AND they can be thrown in the wash.
(My affiliate code gets you $20.00 off and I get $20.00)
Brushed Shaker Stitch Cardigan Sweater
I love this sweater cardigan so much. Keep it on hand for days when it's a bit cool outside. Can be worn with jeans or shorts for sure!
These are another option when it comes to shorts. Easily dressed up or worn pretty casual. I love these because they're under $20.00 and there are so many colors (and sizes available)
I LOVE Universal Standard shirts. They have so many sizing options and the quality is AMAZING.
Perfect for a pop of color.
These are so cute! The perfect spring earring and they are super affordable.
Beaded Necklace w/ Chain Necklace
The amount of times I could wear this necklace stack and never be tired of it!
An easy pop of color!
Simple and easy to wear
You just can't go wrong with a pair of Birkenstocks. They last forever and are so comfortable!
Not the most comfortable, BUT these will work for a quick dinner or meeting!
A different option instead of a skinny jean, without being a parachute pant!
Shop The Post