This past weekend seriously flew by so quickly. How is it Monday already!?!? Anyone else? I had such a great weekend though and I'm quite excited about this week. Why you might be wondering? Because we could possibly have snow in Georgia. If you remember right, we aren't the best at handling any amount of snow or ice. I think Buford Calloway said it best about Atlanta and snow! I happen to love a good snow day so I'm excited!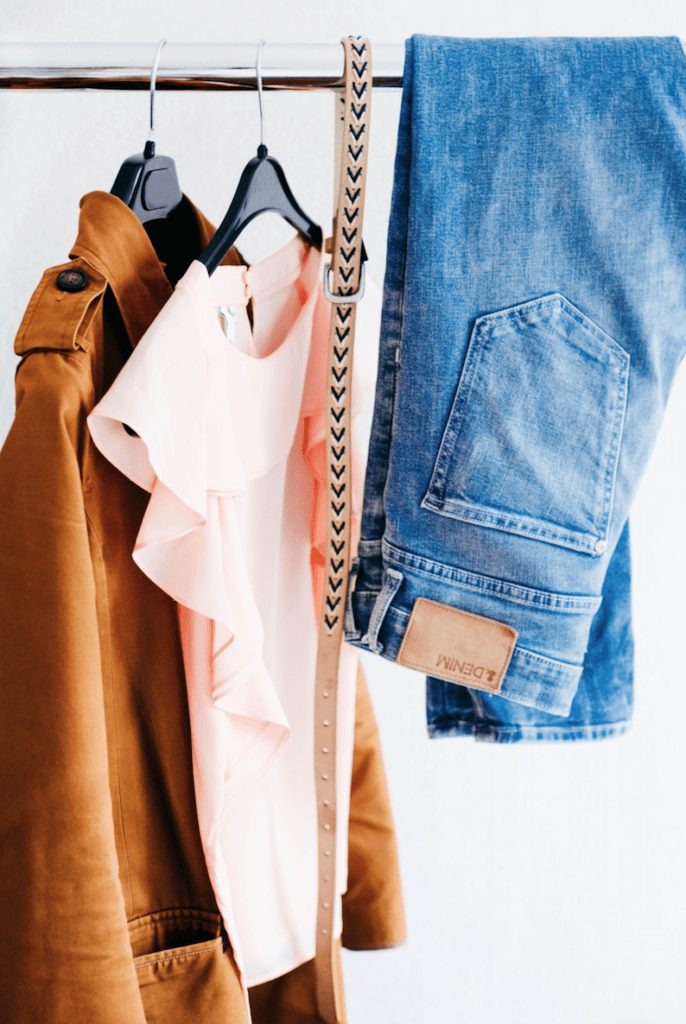 My Most Recent Finds and Suggestions at Sephora
Over the weekend, I had family in town for a day of shopping! I have an Aunt and a Cousin who live not too far away from Atlanta, so it's always great when we can get together. We shopped, we had a fantastic lunch and we didn't count our Weight Watchers points at all! LOL!!
No shopping trip is complete without a stop at Sephora! The girls needed some new makeup and skincare, so we made a pit stop in Sephora. We had the most amazing sales associate helping us. He was the best I think I've ever had at any Sephora. He took the time to answer questions. He was super knowledgeable about products and application. Plus, he also sat them down and had them apply the products they had questions about. I love that because it helps you in the long run, especially if you are having issues with brushes, etc.
Here are some products that I recommended for them to buy and also some products that caught my attention!
Limited-Edition Laneige Lavender Water Sleeping Mask
I'm not sure that I could love a brand any more than I do Laneige. One thing to know about this brand is while you might think this is a French skincare brand, it's actually a Korean brand. You guys know how much I love Korean Skincare!
This limited-edition Lavender Water Sleeping Mask is a new addition to the range. Before we had just their original award-winning Sleeping Mask with no scent. This is the same mask, but with some new additions!
Recharge your dehydrated skin while you sleep with this innovative mask. It's formulated with highly concentrated Hydro Ionized Mineral Water to deliver high doses of moisture to stressed, parched skin. Calming Sleepscent™, infused with orange flower, rose, and sandalwood, and it relaxes and comforts while apricot and evening primrose extracts to brighten and purify fatigued skin. The result: skin looks and feels radiant, refreshed, and soft so you wake up with soft, glowing skin.


Laneige
It's only $25.00 and it will change your skin! I feel like the sleeping mask is a new trend, but it's a trend I can get behind! The sleeping mask will help to hydrate your skin while you sleep. I use one and my skin is so plump and radiant in the morning. You can't go wrong!
I didn't see this skin care tool in-store, but I did have it on my list to pick up if they did. This is a new skincare tool that's taken the beauty world by storm. First, we had jade rollers and now the Gua Sha tools are becoming more and more popular. I get asked A LOT about these tools, so I want to do a separate post about these and my thoughts.
The Rose Quartz Gua Sha tool helps with lymphatic drainage and to help with all thins anti-aging. Think elasticity, fine lines, and wrinkles. From what I understand about the product, there are three different ways to use this tool. I like to think of this tool as a facial massager, a way to help aid in the absorption of skincare products and to help with puffiness and lymphatic drainage.
If you'd like to learn more about the benefits of using a Gua Sha tool, Grace from The Stripe recently took a workshop all about the Gua Sha tool.
I suffer from insane dry lips. It doesn't matter how much water I drink or how moisturized I kept my lips. Nothing really quite worked and I'd go long periods of time without being able to wear lipstick or lip products because my lips would hurt so bad.
Not anymore! This Laneige Lip Sleeping Mask is like magic for lips. I put it on at night and I wake up with the softest lips ever. You can use this during the day if needed, it's just in my experience, I haven't needed to!
Sephora Collection Pro Demi Fan Brush #72
This is another Sephora Collection Brush that I want to add to my collection. The makeup artist used it on the girls when he was applying bronzer and I loved the design of the brush. It's Cruelty-Free and features Synthetic Bristles. I think the reason that I liked it so much was that the bristles hugged the natural contour of the skin so it made applying a bronzer so easy! I'm a big fan of Sephora brushes!!
You Know You're An Adult When..…
There has been an all-purpose cleanser that has been making its way around the Internet and I had to find it. #ImOldAF Here's another Target find for ya! The Smartly Citrus Scented All-Purpose Cleanser smells like a Citrus Grove aka our favorite Anthropologie candle that we all love; Capri Blue. If you've never experienced this candle before, I highly suggest that you do. The scent is incredible. It's a feminine, clean and floral fragrance that has a cult following.
So I stalked this cleanser and found it at one of my local Target's. However, I will note that this was the last one that they had in stock and I've heard a lot of people are having a hard time finding it. It's under $2.00 and it smells incredible. I'm so hoping they expand this scent into candles and room fragrances because it's a heck of a lot cheaper than Anthropologie. Who knew I'd be so excited about a cleanser for my house?!?
Rami Malek Killed it as Freddie Mercury
I finally saw Bohemian Rhapsody and you guys, it was fantastic. I don't know a lot about Queen or Freddie Mercury (other than what is out in the open) but I found this movie to be fascinating and a great tribute to the band and Freddie.
Rami Malek portrayed Freddie Mercury and has been winning numerous awards for his performance and rightly so. His gestures, his stage presence and the way he spoke were absolutely incredible. I really loved this movie! The movie has been out for quite a while and it was a full house on a Sunday night. I'd also like to point out that there was such a diverse crowd! I
What I've Watched on TV
I finished up A Discovery of Witches and I have some thoughts on this show. First of all, if you read the books, then you were probably so excited when the show was finally available in the US. I watched it pretty quickly and while I enjoyed the show, I felt it was a tad bit rushed. Maybe that's because I wanted more Matthew Goode?!? I really enjoyed it and I already know that it's been renewed for two more seasons so I'm excited to see how it continues.
I watched and loved Friends From College when it was first released. I finally got around to watching the second season and I'm pretty sure that I loved this season way more than I did the first time. It hits on some hard topics about marriage, friendships, and even infertility and miscarriage BUT it still one of the funniest shows I've watched in a long time. Rob even started watching it with me and we were both laughing hysterically more times than I can remember. It's a great tv show.
You guys, I've got to get caught up on Outlander. My SIL told me that she finished it and that the season finale was really good. I'm hoping if we get snowed in to do a little binging while I'm editing photos. If you haven't watched Outlander, what are you doing?!?!? Sam Heughan is a total BABE!!!
That was my weekend! I'm off to brave the grocery store and make sure we have food in the house just in case we actually do get some snow! Then I plan on editing a lot of photos because I have some great posts coming your way this week! PS I recorded a podcast with my friend Vivienne for her podcast. I'll share when it's live! I hope that you guys have the best week!