Welcome to the thirteenth post in my series, My Five Favorite Beauty Products. I started this series because if you are anything like I am, you're also curious what other people consider their holy-grail, must-have beauty products. So I asked fellow ladies in the beauty industry, as well as friends and family to share their favorites products with me.
I "met" Lindsay after she started commenting on my photos on Instagram. At least that's how I remember it?!?! I love Lindsay for so many reasons. One, she's a badass woman who isn't afraid to share what's on her mind. Two, she has similar thoughts and opinions on a variety of topics that I am passionate about. Her blog, Bourbon and Lipstick has been a must-read of mine for quite some time and she is honestly the nicest, most supportive woman out there! I think you guys will love her as much as I do!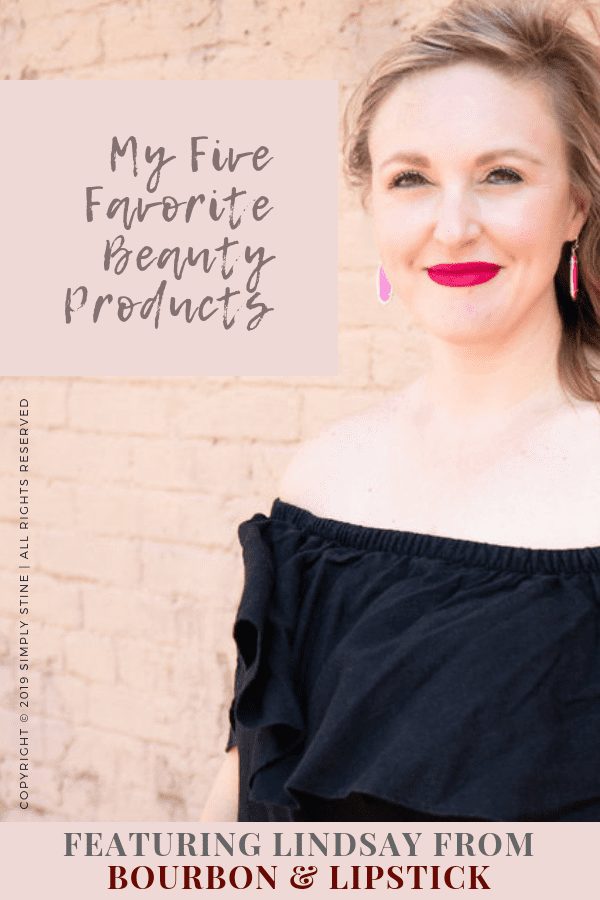 MEET LINDSAY FROM BOURBON & LIPSTICK
What is your name?
Lindsay
Do you have a blog or a website you'd like me to share?
http://bourbonlipstickandstilettos.com
Are you a business owner or someone in the beauty industry?
No
How "into" beauty are you?
Beauty Obsessed
What is your first favorite product and why did you choose it?
NARS Orgasm was the first high-end product I bought with my own money. I'd always read that it was the "sisterhood of the traveling pants" of blush, and it's so true! I continue to wear it every day – more than 10 years later.
What is your second favorite product and why did you choose it?
L'Oreal Voluminous Mascara and Primer. I've tried (what I feel like) is every mascara in the book – and this combo gives me the best bang for my buck. I get asked about my lashes all the time.
What is your third favorite product and why did you choose it?T
MAC Prep + Prime Lip Primer! I NEVER apply lipstick without it. It helps my lipstick stay in place all day – even the inexpensive ones. It's also moisturizing and tube generally lasts me 6 months+.
What is your fourth favorite product and why did you choose it?
Urban Decay Eye Shadow Primer. Another product I've worn for year! I never apply eye shadow without applying it first. It keeps my lids from creasing, no matter how much I sweat/how cheap the eye shadow.
What is your fifth favorite product and why did you choose it?
NYX Matte Liquid Eyeliner. Like mascara, I've tried every liquid liner in the book, from Chanel to Maybelline, and this is the best, especially for the price. It stays all day and it's under $10!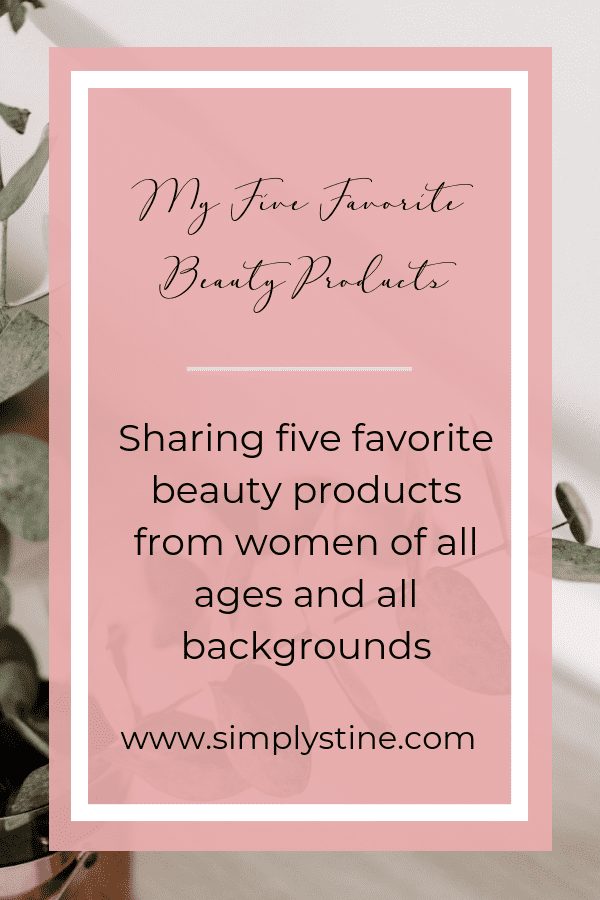 If you'd like to share your five favorite products with me (and be featured on Simply Stine) be sure to send me an email at christine@simplystine.com!