Welcome to the twelfth post in my series, My Five Favorite Beauty Products. It's great to see what other people love as far as beauty products, right?!?! If you're new around here, let me explain what this series is all about.
I'VE ASKED SOME FELLOW LADIES IN THE BEAUTY INDUSTRY AS WELL AS FRIENDS AND FAMILY TO SHARE THEIR 5 FAVORITE BEAUTY PRODUCTS. SOME PEOPLE ARE "BEAUTY OBSESSED" WHILE SOME ARE JUST TRYING TO GET BY WHEN IT COMES TO BEAUTY. I'VE GOT A REALLY DIVERSE GROUP OF WOMEN (OF ALL AGES) WHO ARE PARTICIPATING AND I'M SO EXCITED TO SHARE THEIR RESPONSES WITH YOU GUYS! WE'LL BE TALKING ALL ABOUT HIGH-END AND DRUGSTORE MAKEUP, HAIR PRODUCTS, SKINCARE AND WHO KNOWS WHAT ELSE. IT WILL BE EVERYTHING BEAUTY!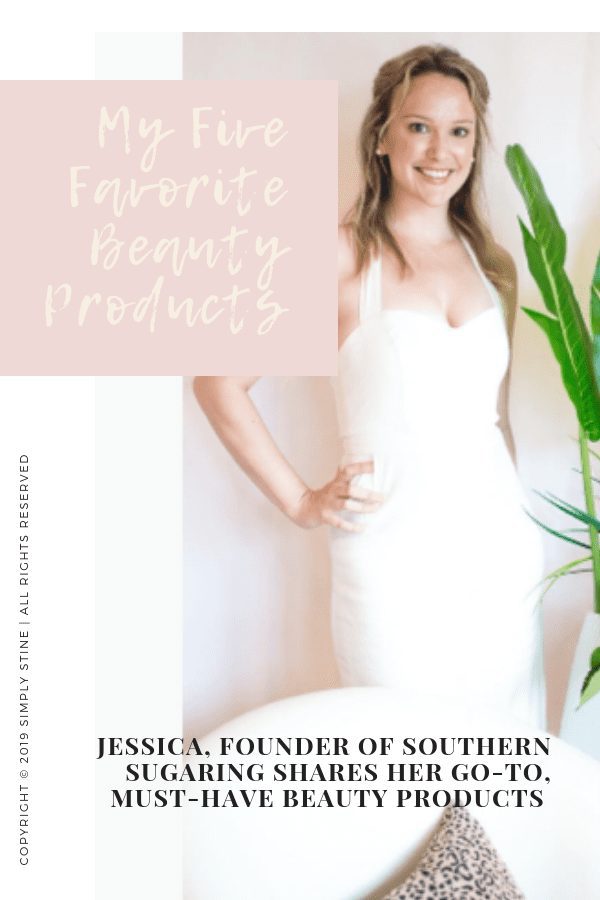 Meet Jessica!
I met Jessica when she was the makeup artist for my Sister-In-Law's wedding in Savannah. She was aboslutly adorable and I love anyone that I can talk beauty with! I remember her asking us each a question before she did our makeup. "On a level of one to Kardashian, how glam do you want to go?" or something like that BUT I knew at that moment that she was a woman I admired!! Plus, her makeup skills were AMAZING!
Since then, she's started her own business, Southern Sugaring and I've actually featured one of her products on Simply Stine in the past! If you're in the Savannah area and need a go-to place for a Brazillian (or other sugaring needs) Jessica is your girl!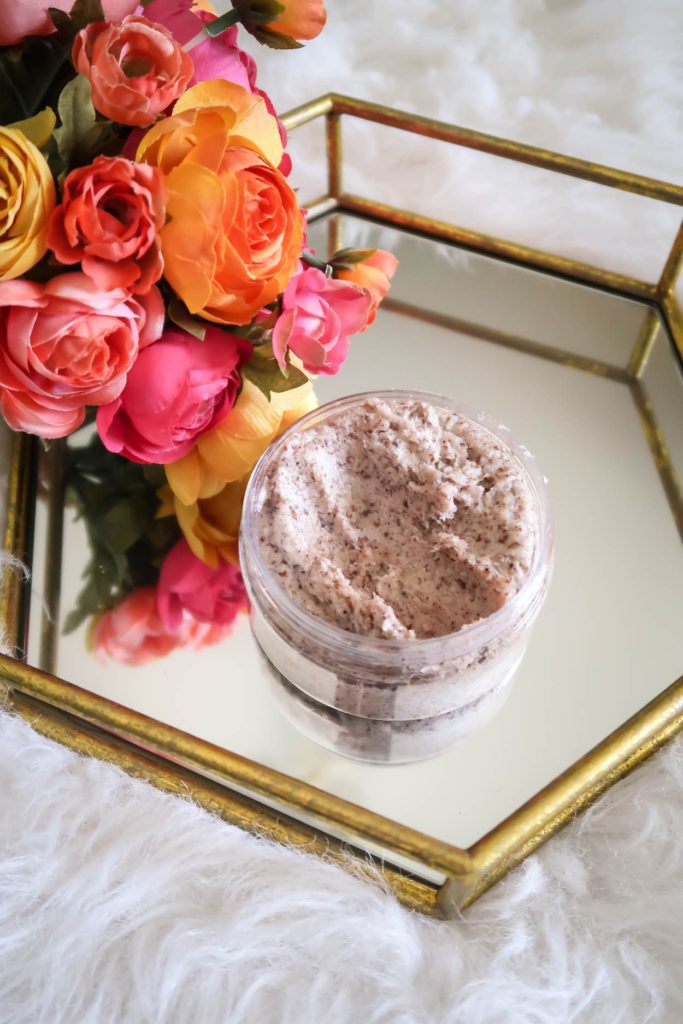 Jessica's Five Favorite Beauty Products
What is your name?
Jessica
Do you have a blog or a website?
Are you a business owner or someone in the beauty industry?
Business owner/sugarista/bikini stylist
How "into" beauty are you?
Beauty Obsessed
What is your first favorite product and why did you choose it?
Bobbi Brown Beach Eau De Parfum This is my absolute favorite perfume because it smells just like salty air and sunscreen! I wear it alone during the summer, and I layer it in the winter – it gives me a happy vacation feeling all year round!
What is your second favorite product and why did you choose it?
Laura Mercier Mineral Powder With enough coverage to wear on its own, or layered over a light touch of liquid foundation, I love a foundation that doesn't feel or look like a foundation! It's got staying power and a natural finish, and I look like a have naturally even skin!
What is your third favorite product and why did you choose it?
Brush on Block Oh my gosh, this brilliant sunscreen is literally powder. This allows you to reapply every hour like you're supposed to! I don't know where this has been all my life, but now it's on southernsugaring.com!
What is your fourth favorite product and why did you choose it?
Buxom Lip Gloss in Natalie This plumping gloss is just the right shade of sheer red to look perfectly natural, like, the color my lips were supposed to be!
What is your fifth favorite product and why did you choose it?
Bumble & bumble Hairdresser's Invisible Oil My dry brittle hair loves this protecting spray. I use it after every shower, and spritz my hair with it before I use any heat tool for protection!
I LOVE that Jessica included such a wide variety of products. You've got everything from a go-to sheer red lip gloss, a hair product that will protect your hair from heat damage, a brush-on Sunscreen (I LOVE these products) an incredible smelling perfume (it's phenomenal) and mineral makeup for a glowing complexion.
If you'd like to share your five favorite products with me (and be featured on Simply Stine) be sure to send me an email at christine@simplystine.com!