The Southern Sugaring Salty Southern Pecan Face and Body Scrub is a new skincare product being released that I had to talk to you guys about! Southern Sugaring is a Sugaring Boutique located in Savannah, GA.  I was first introduced to Jessica, the owner of Southern Sugaring,  about five years when she did all of the makeup for my SIL wedding. It was flawless. We've stayed in touch and I couldn't be prouder of all that she has accomplished!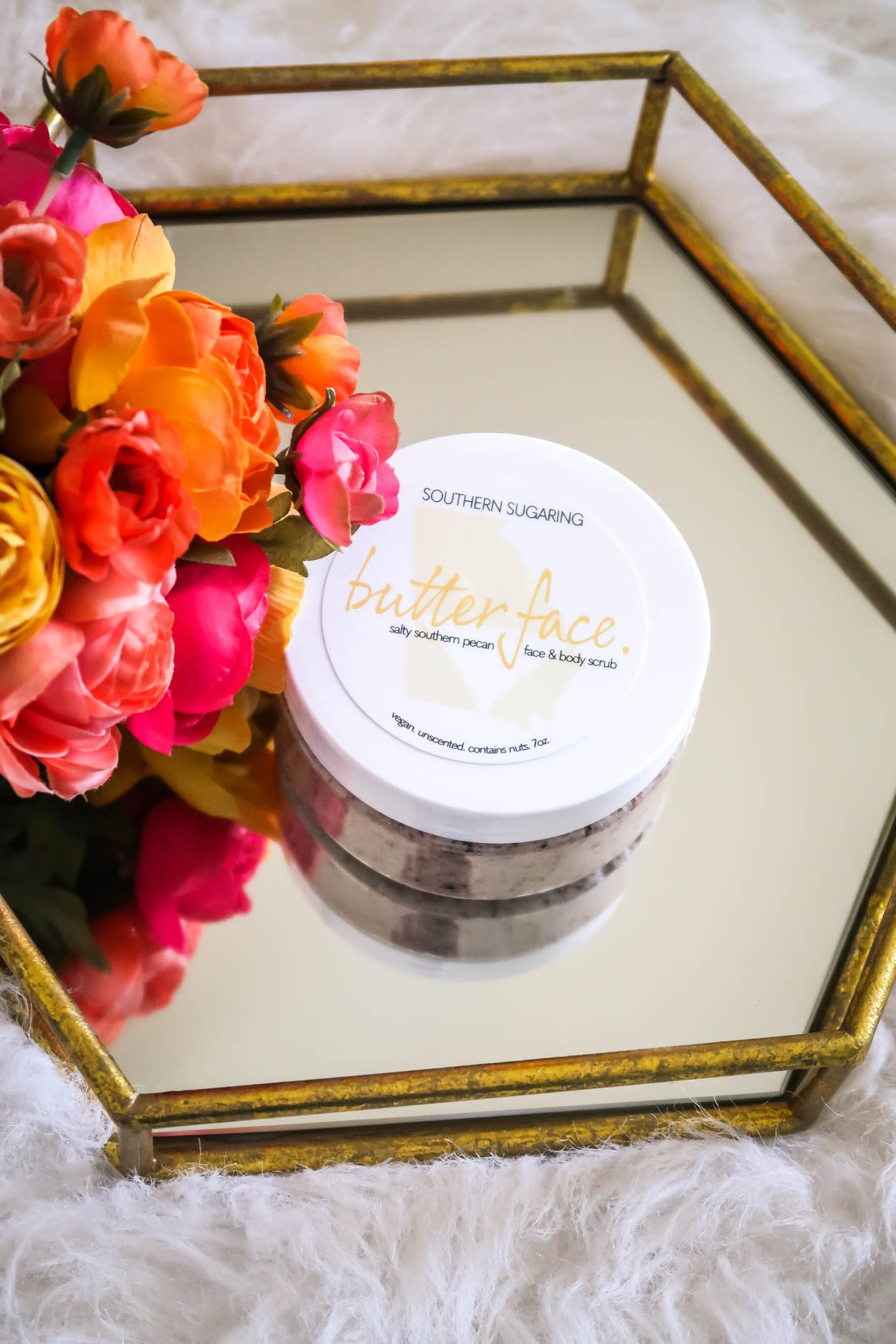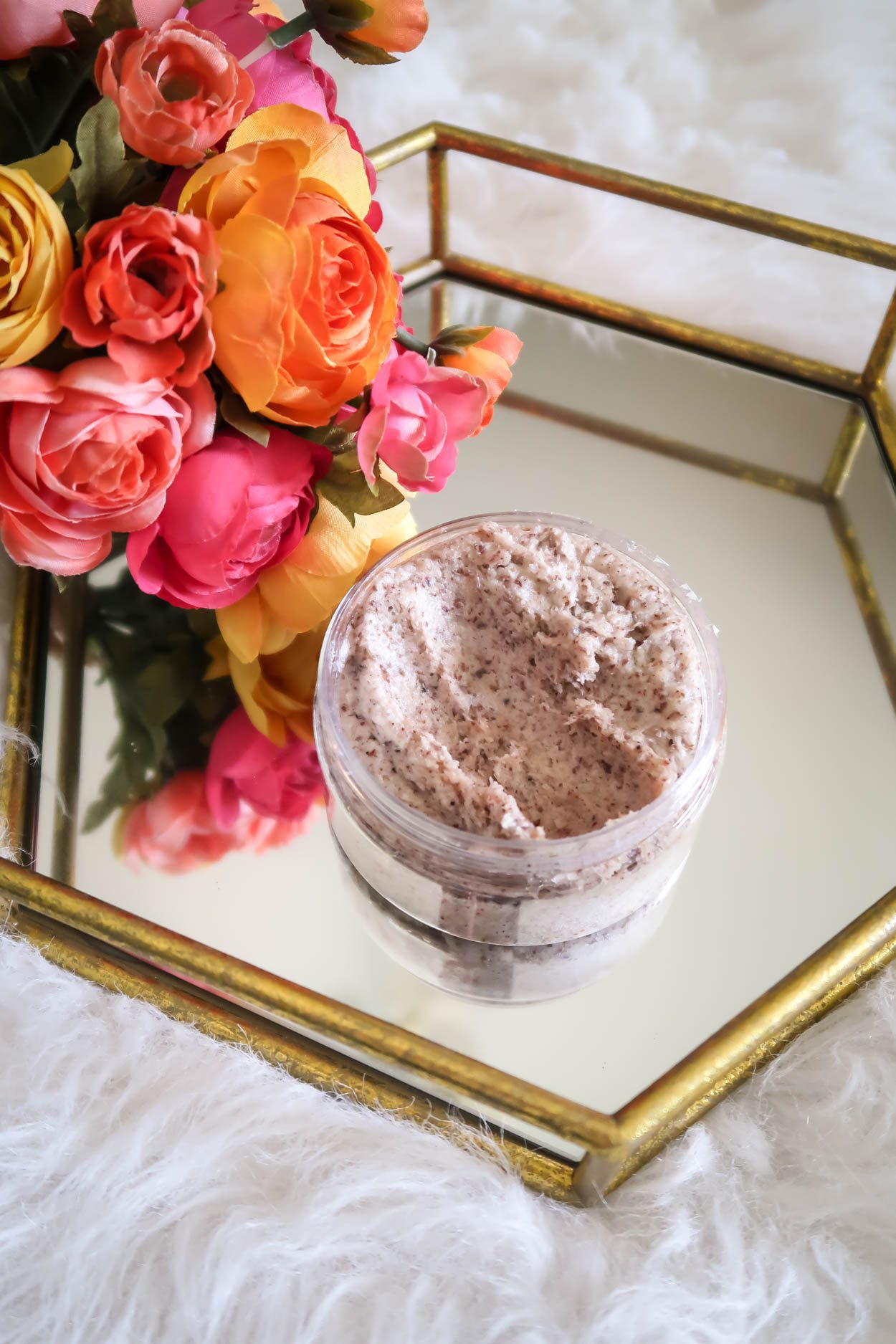 The Southern Sugaring Salty Southern Pecan Face and Body Scrub is made from a combination of lightly foaming emollient, ground pecans (the nut not the shell), loofah, coconut oil, and very finely ground sea salt. It's hydrating thanks to the pecan oil, healing thanks to the sea salt, and smoothing to the skin because of the natural loofah.
How Is The Southern Sugaring Salty Southern Pecan Face and Body Exfoliating Scrub different?
One of the biggest things that I love about the The Salty Southern Pecan Face and Body Scrub is that it's actually very gentle, but it still does a tremendous job at exfoliating my skin. I've tried this on my face and my body and I've had zero issues with sensitivity. That's a huge plus for me as my sensitive skin can sometimes react horribly with exfoliants that aren't gentle enough.
It's a little salty, a little beachy, a little nutty! Just like all of us!

Jessica Mock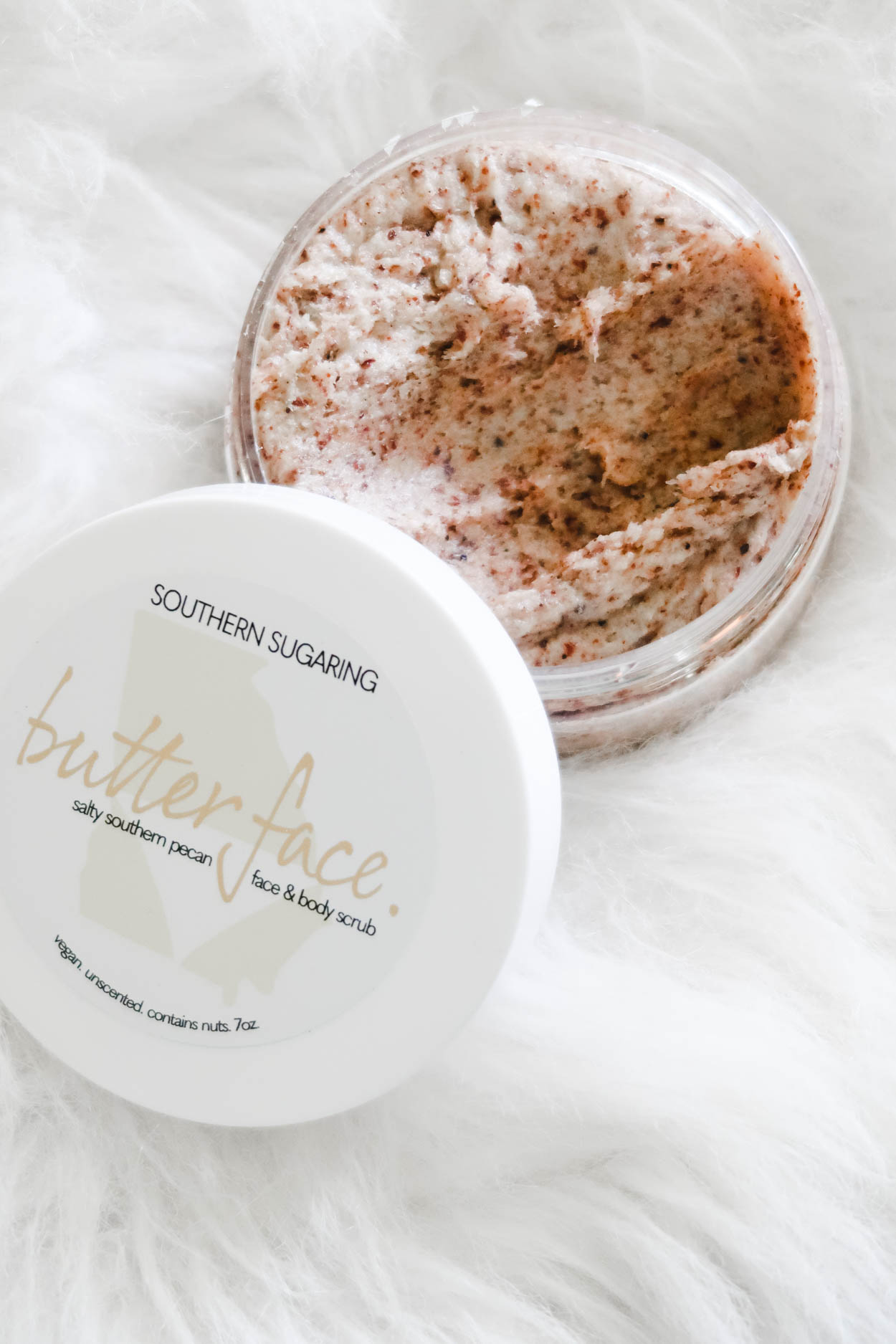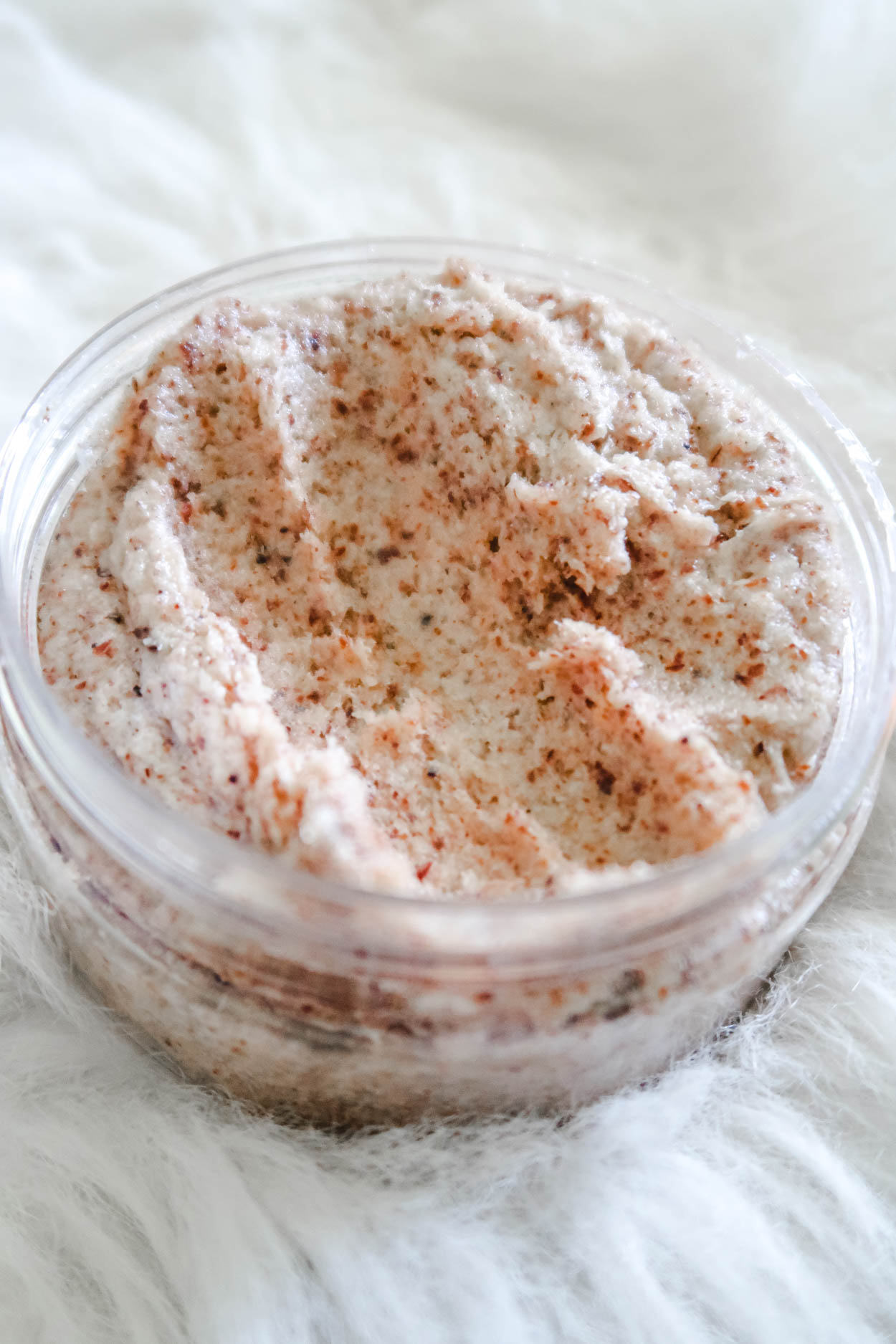 Our very own salty southern pecan face and body scrub, created with sea salt, ground pecans, and loofah is unscented and vegan, and the slightly foaming formula is gentle enough for use on the face.


Southern Sugaring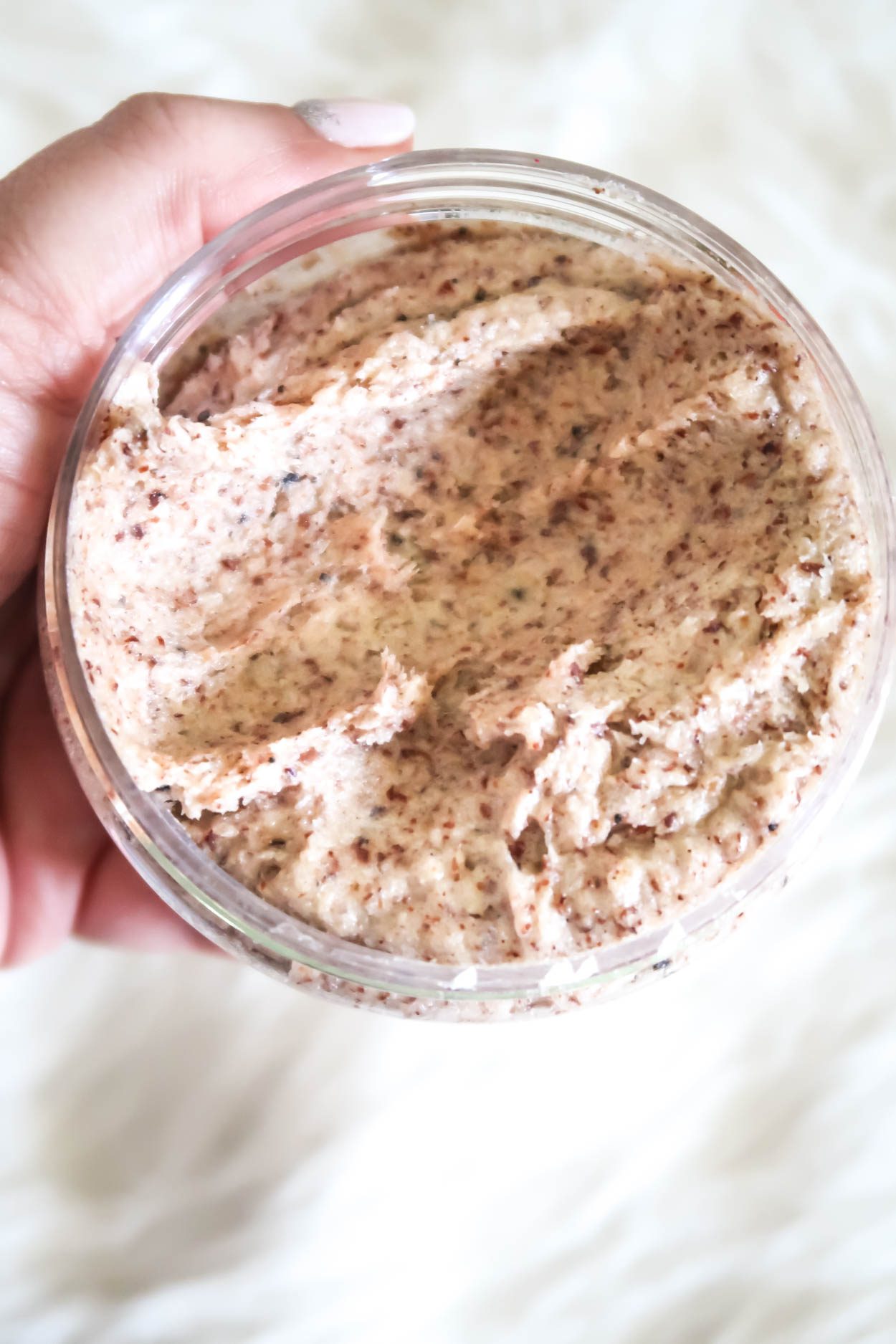 A lot of the services that they are performing at Southern Sugaring is obviously sugaring their clients. I'm talking Brazilians, Brows, Arms, Legs, etc. It totally makes sense that she would create an exfoliating product to use in between your sugaring services. Jessica, by the way, suggested waiting about 48 hours before using an exfoliant after services. 
Talking to Jessica about the scrub, you can just tell how proud she is of the product and how it turned out.  Jessica mentioned that a lot of the exfoliating products that are out on the market can be really harmful for your skin. While some deliver results at first, longterm use will actually damage your skin.  One scrub in particular, that is very popular at the drugstore, will actually create tiny scratches in your skin (which age you quicker) AND contain alcohol as one of the ingredients. #NoThanks
I've always wanted to create a scrub that filled the gap between effective and harmful.

Jessica Mock



As far as scrubs go, I'm in love with the formula of the Salty Southern Pecan Face and Body Exfoliating Scrub. It's very different from a lot of scrubs that are out there, and I mean that in the best way possible. It's not highly scented and it's not irritating to my skin.  Instead, since using this product, my skin has been super soft and much more hydrated. Every time I use it, my husband compliments me on how soft my skin is.  That's the best compliment of them all, right?!?!
You can order the Salty Southern Pecan Face and Body Scrub on the Southern Sugaring website or if you're lucky enough to be in Savannah, be sure to head to their location to pick one up for yourself! If you're there, be sure to tell them that I sent them your way!
For more information, click on their logo below to take you to the Southern Sugaring website!