Podcasts have become SUPER popular recently. I haven't always listened to them, but I've found myself trying to listen to them more often than I ever used to. It's nice not turning on the tv so often. I find that if I am not reading or listening to an audiobook, I'll listen to a podcast. So if you're like me and you enjoy listening to a Podcast every once in a while, here are my favorite podcasts to listen to.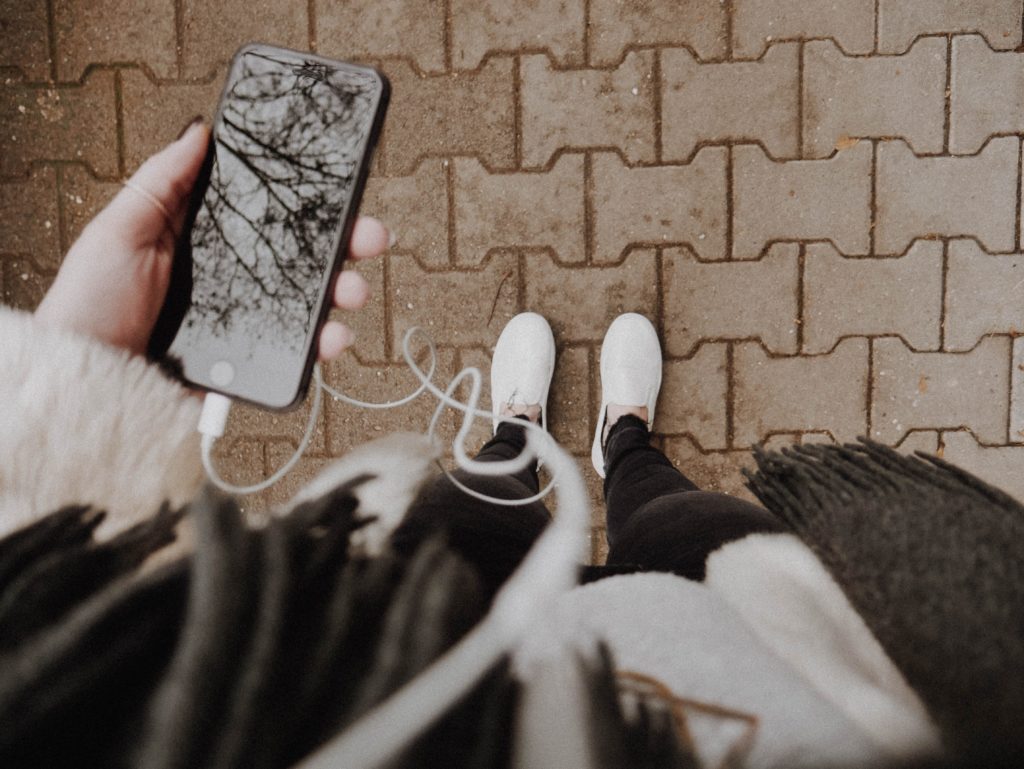 Podcasts To Listen To
If you're new around here, I'll forgive you for NOT knowing that I'm a co-host on this podcast. Myself, along with Lindsay from Bourbon & Lipstick, host this weekly podcast. It's a mixture of pop-culture, books, blogging, beauty and more. We dab into topics such as female empowerment, personal development, self-care, relationships and more. You just NEVER know what we're going to be discussing next.
This podcast is incredible. You are basically sitting in a therapy session with a couple and Esther Perel, a famed couples counselor. The topics range from infidelity, sex, loss and more. It's incredible.
My SIL led me to this podcast and I love it! Two stars that starred on the Vampire Diaries, Candice King and Kayla Ewell, talk about life as 30-something women, trying to figure it all out.
This is a fairly new podcast for me, but I'm loving it! She features people who inspire her and they chat about political conversations, life accomplishments and more. Gloria Steinem, Chelsea Handler are just a few of the most recent episodes.
Quite possibly the best looking couple I've ever seen in my life. Lauryn Evarts Bosstick and Michael Bosstick are the couple behind this podcast. They talk about everything from how to look and feel your best, business, self-care, and more. They interview athletes, authors, influencers and more.
We all know Dax Shephard as a famous actor. His podcast is a great listen! He features a variety of guests and a lot of famous celebrities! The Jim Gaffigan episode I loved so much! Plus, I just adore Dax Shephard!
Heather McMahan is gem and once I found out she was starting a podcast, holy shit. I was so excited. She's a comedian and she's absolutely hysterical. You MUST be following her and listening to the podcast.
Jana Kramer, most of you probably know her either from her musical career, but she also was on one of my favorite TV Shows, One Tree Hill. This podcast features her and her husband, along with guests.
This is a hit or miss for me. I have to be in the mood as the episodes are lengthy BUT it's a good follow. She did a round-up on Mommy Mormon Bloggers and wow. An incredible listen.
Are you an influencer? You need to listen to this episode. He tackles a lot of conversations that are important to what influencers/bloggers do for a living.
Two magazine beauty editors, chat about all things beauty! Some major brands are featured on this podcast and they talk about how they started and their journey to get to where they are now.
It's no surprise that I love Schitt's Creek (quite possibly best show I've ever watched) I've listened to the EW Binge before when they covered Harry Potter. They've also covered Friday Night Lights (which I still haven't watched fully) so if you love any of these, be sure to check out this podcast!
There are so many other podcasts I've listened to in the past or podcasts that I want to sit down and listen to, including several true-crime podcasts. I'll try to update this list as I continue to listen to more! However, I want to know what podcasts I should be listening to?