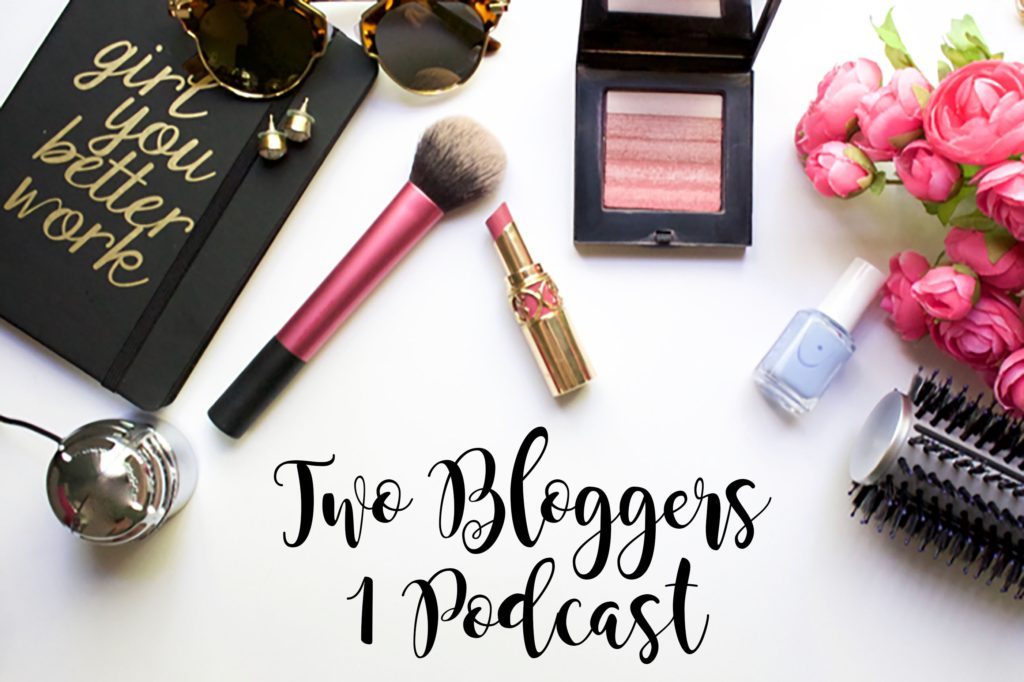 Happy Wednesday! I wanted to share with you guys that Two Bloggers 1 Podcast Episode 4 is live! Heather and I are having so much fun with this Podcast. I like to describe it as two beauty loving, blogger friends who chit chat about our lives as bloggers. You never know what topic we're going to cover next, but so far, a lot of the topics not only relate to bloggers, but also to pretty much everyone else that listens!
We're not only on Soundcloud, but we're also on iTunes! We'd love it if you'd take a listen and leave a review for us! Also, why not subscribe so you don't miss an episode! We're trying to spread the word about Two Bloggers 1 Podcast, so any help would be amazing!
I think I speak for myself and for Heather when I say that I would have never guessed that we'd be doing a Podcast on top of Blogging and having a YouTube channel, but the Podcast has been a lot of fun so far! If you have any topics that you'd like us to cover or any questions you'd like us to answer, PLEASE leave a comment or message us on Facebook!
Two Bloggers 1 Podcast Episode 4:
-We go into detail about how we each handle reviewing products. What our process is and how we keep it all organized!
-We talk about why Beauty Brands are still annoying us (Let me explain…..)
-We also get into the whole drugstore vs luxury brand issue. Is there a difference?
I promise you, it's a fun listen and you might learn a little bit more about beauty bloggers and the work that goes into a "simple" blog post. Let me know what you think!