I get asked quite frequently what my daily makeup routine is and honestly, I kinda laugh about it. Truth is, most days, since I work from home, I don't really wear makeup everyday. However, I don't go makeup free all of the time. Some days it's just a simple makeup routine that I can do easily in under five to ten minutes. I thought since so many of you asked about a simple and easy, everyday makeup look that I'd share what routine and products I've been using.
Daily Makeup Routine
For me, as long as I have an even complexion, I'm normally pretty happy. I don't contour every single day, but I will for the most part add a little bronzer, blush and highlight to give my face dimension and color. For me, it takes no time at all and sometimes I'll use a product that's a two-in-one type product so I'm getting bronzer and radiance with one product.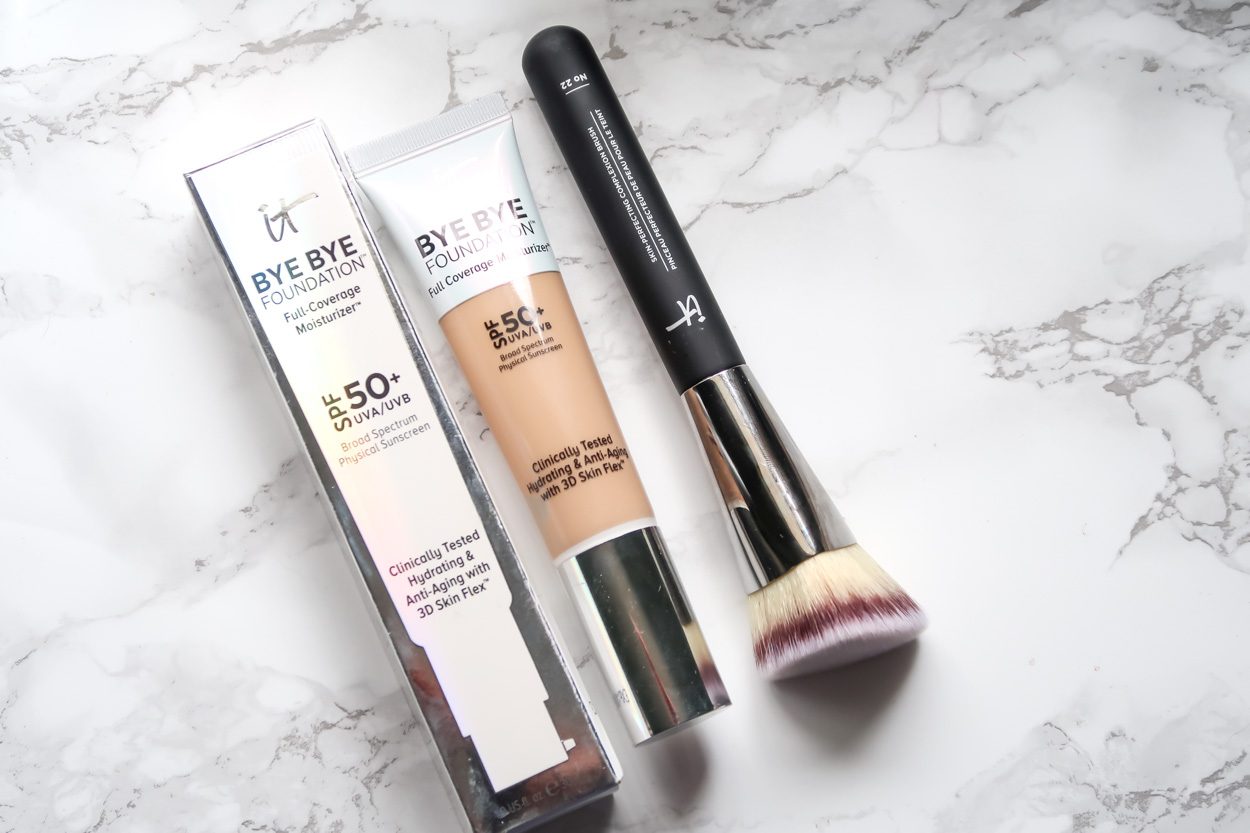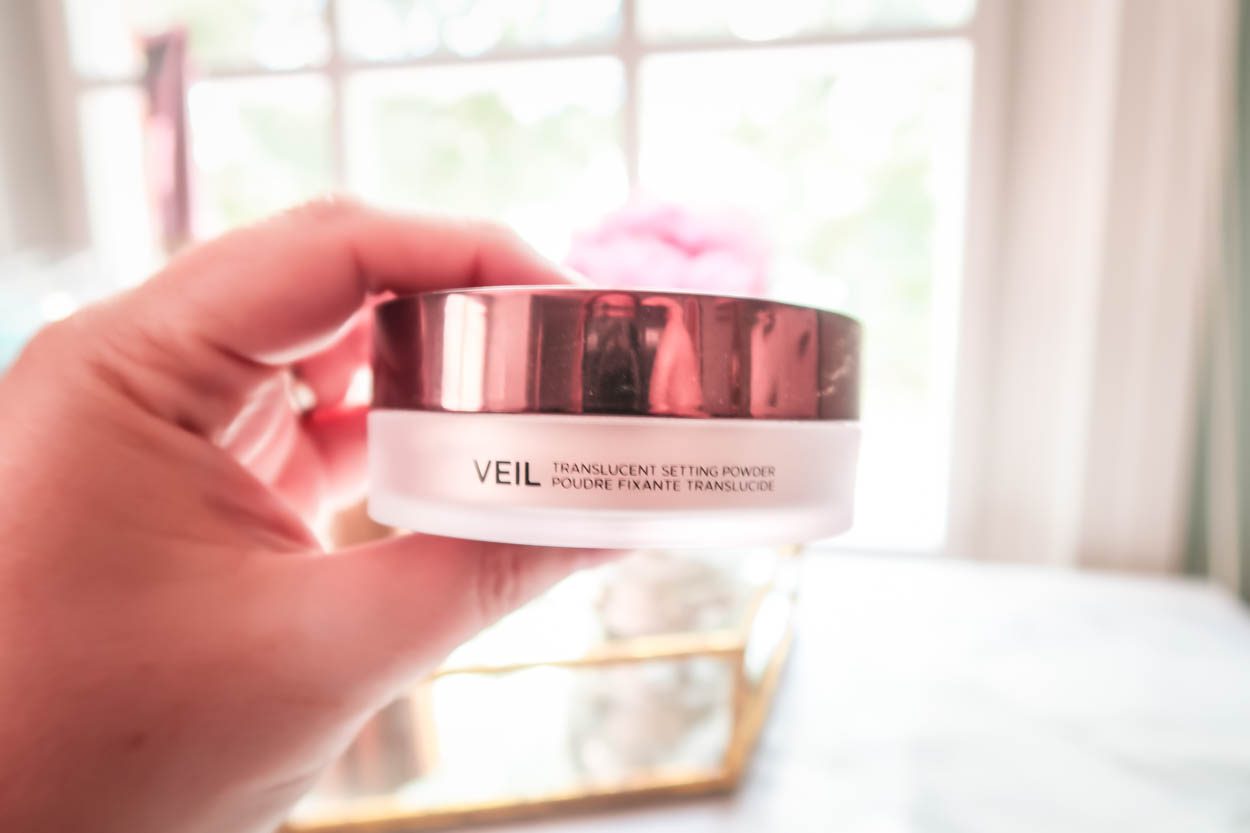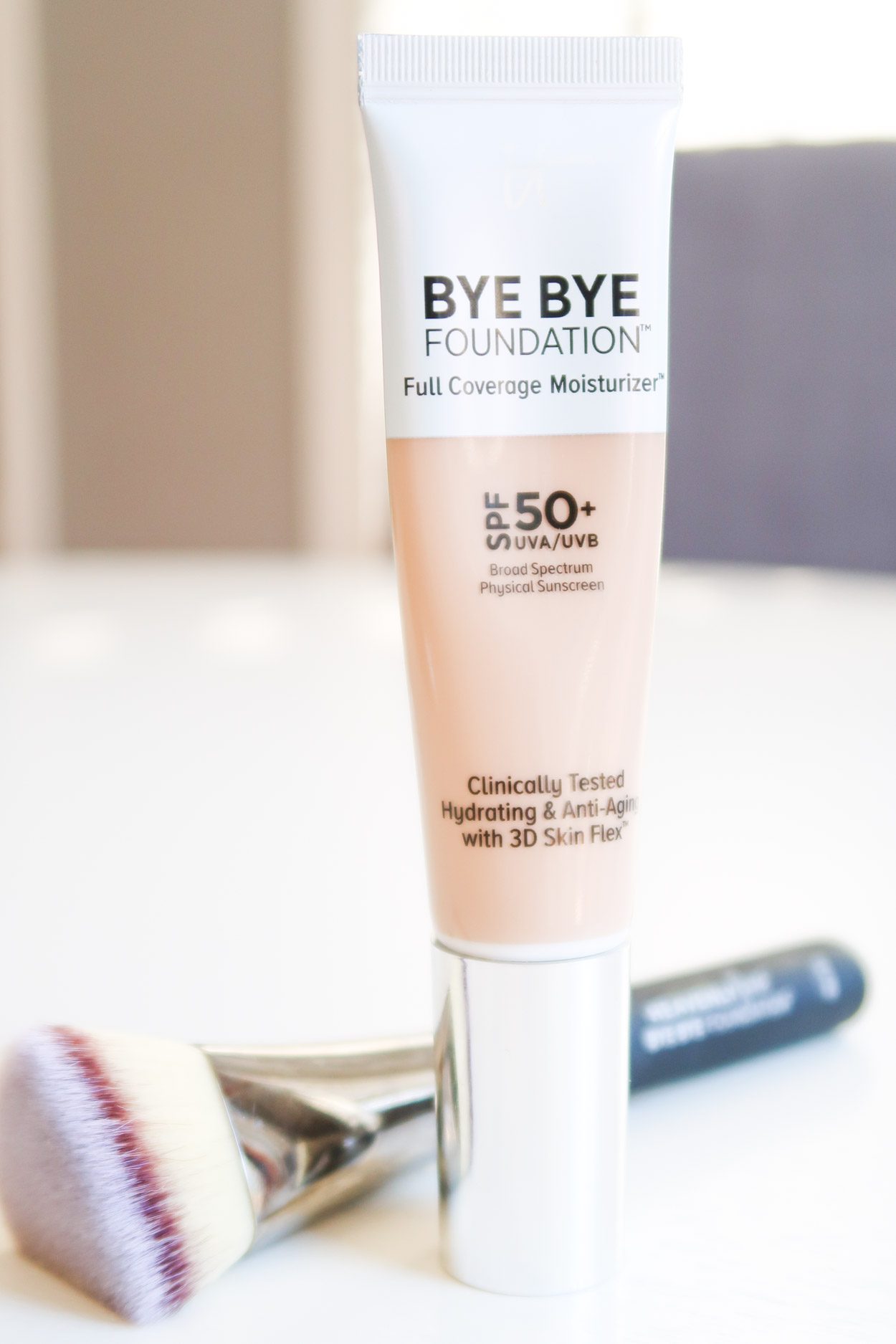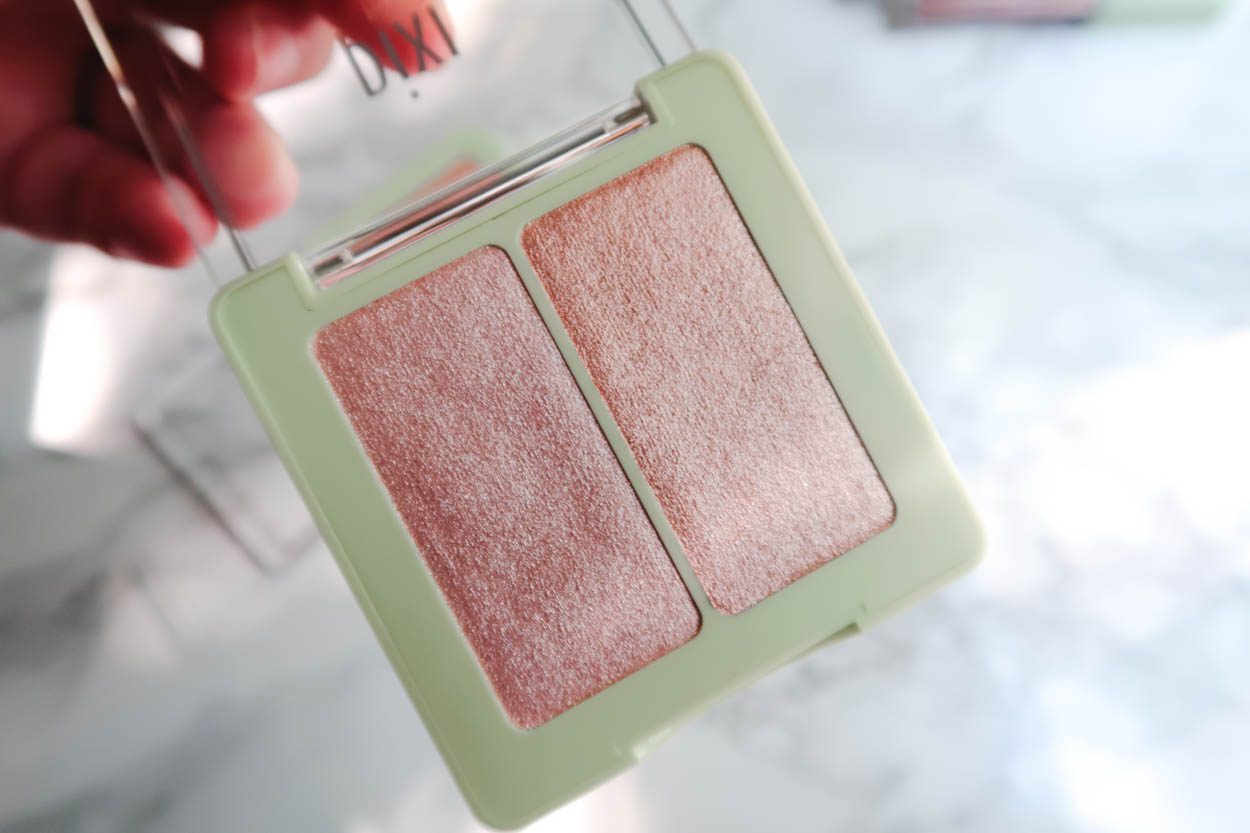 IT Cosmetics Bye Bye Foundation Full Coverage Moisturizer™ with SPF 50+
Real Techniques Miracle Complexion Face Sponge
e.l.f. Oil Control Primer Mist
L'Oreal Paris True Match Lumi Makeup
Hourglass Veil Translucent Setting Powder
Physicians Formula Butter Bronzer Murumuru Butter Bronzer
MAC Cosmetics POWDER BLUSH – BLUSHBABY
IT COSMETICS HEAVENLY LUXE COMPLEXION PERFECTION BRUSH #7
Too Faced Hangover 3-in-1 Replenishing Primer and Setting Spray
Correct and Conceal
IT Cosmetics Bye Bye Under Eye Corrector
Tarte Double Duty Beauty Shape Tape Contour Concealer
One of the most frequently asked question on Simply Stine is how to cover dark circles under the eyes. My answer is to always correct and conceal. A little bit of color correcting can go a long way in the battle of covering dark circles. I always use a peach-toned corrector BEFORE my concealer. It helps so much if you are really struggle with darkness under the eyes!
My Everyday Go-To Eyeshadow Look
As far as my eyes go, sometimes I'll just use an eyeliner and mascara. Other days I'll use a simple eyeshadow also. It honestly just depends on my mood. My eyebrows are naturally light, so I have my eyebrows tinted. It helps them "pop" and I don't have to worry about filling them in daily. That helps me save time and I love waking up with eyebrows, ha! For me, just using an eyeliner and mascara can really change the entire look of my face.
I will say that I do love to play with color, but not all of the time. I don't think you should be afraid of adding a pop of color every now and then either. Maybe try a different eyeliner than you normally wear. One of my best tips is if you are a die hard black eyeliner fan, try a brown! You'll be amazed at what switching an eyeliner can do for your makeup look!
If there's one thing I notice the most when I see women, it's probably that they don't take the time to fill in their eyebrows. Listen, I'm not about the Instagram brow so don't think that's what I'm talking about. However, adding a little bit of shape to your brows either with an eyebrow pencil or an eyebrow gel, can really take your complexion up a notch. I have super blonde brows and get them tinted. I'm due for a touch-up, so I always use a brow gel. It's simple and helps keep your brows in place as well. FILL IN THE BROWS LADIES!!!! Trust me on this.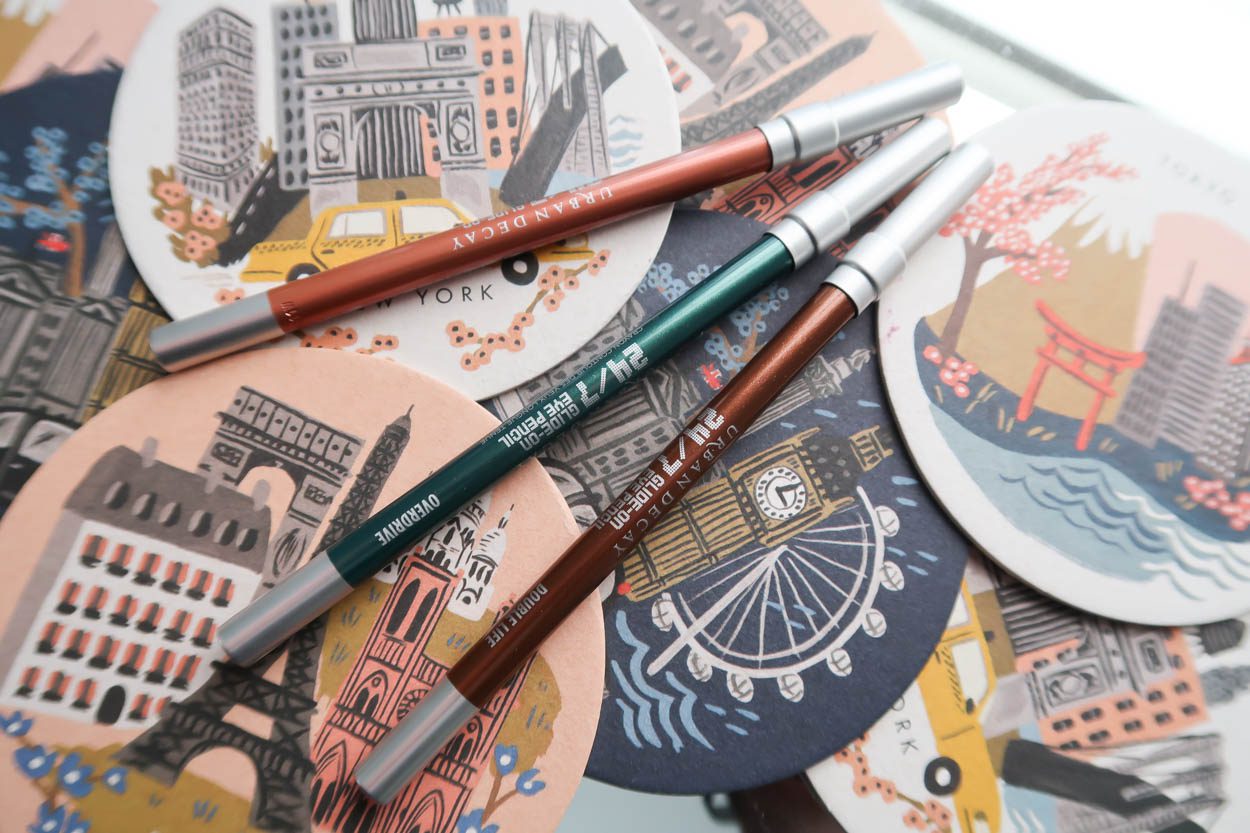 MAC Cosmetics EYE SHADOW X 15: WARM NEUTRAL
Urban Decay 24/7 Glide-On Eye Pencil
Morphe M510 Pro Round Blender Brush
AVON TRUE COLOR LOVE AT 1ST LASH MASCARA
The More I Take Care Of My Skin, The Less Makeup I Need
I've found that with a really good skincare routine in place, the less makeup I have to wear and honestly, that's a goal for me. I like to have a natural looking complexion and the less makeup, the better for me. I will normally wear a CC Cream on most days and not a full coverage foundation. I want to see my skin and I want it to look like skin. I love a CC Cream because it helps correct any discolorations that I might have AND it also offers skincare benefits as well as an SPF!
If you feel that you need a fuller coverage foundation, one of my absolute favorites is the Dior Airflash Spray Foundation. SO easy to apply and it makes my skin so radiant and even. I'm addicted to it! Yes, it's a splurge but the bottle has lasted me over a year. A little bit of it goes so far!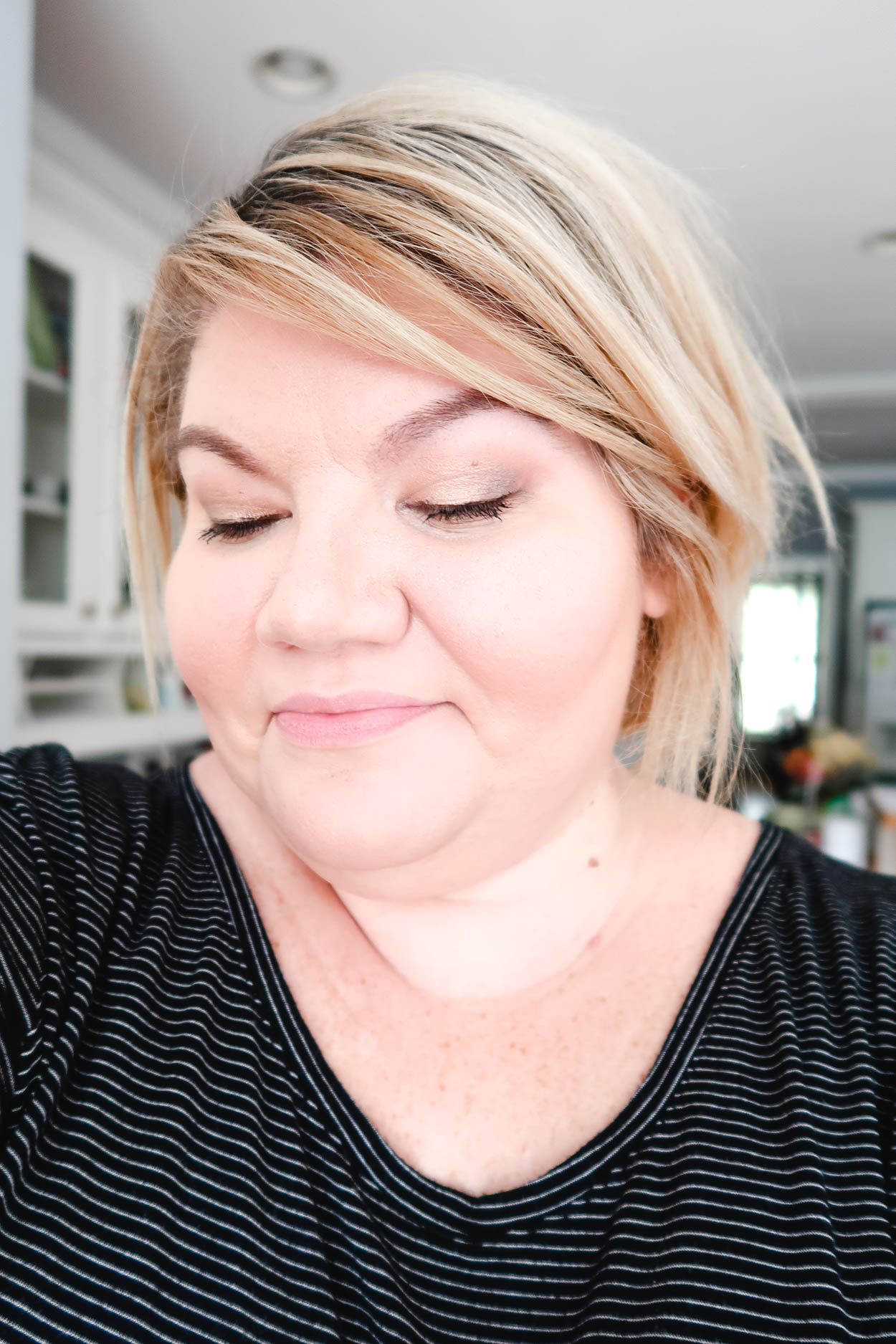 Bold Lipstick Can Transform A Simple Look
If there is one trick I can teach you to a super quick makeup look that will have you looking super put together, it's to wear a bold lip. Even if your makeup is just so so, wearing a pop of color on the lips can seriously just completely take your makeup look to a whole new level.
In this video, I'm wearing the NARS Powermatte Liquid Lip Pigment in American Woman. I first saw this on a blogger, Pink to Tango, on her Instagram and I had to message her what color it was that she was wearing. I've been following her ever since. I love the formula and how pigmented the liquid lip is and the color is stunning on so many shades. It's a chestnut rose shade that I find GORGEOUS!
One thing to note, you will probably always see me sporting my FAVORITE lip liner of all time, Charlotte Tilbury Pillow Talk almost anytime you see me wearing lip liner. It's my absolute favorite color and I swear by it and have recommended it so many times. I swipe it on and sometimes, even add it to my lips as just lip color. Yes, I know that there is a lipstick now, but I'm cheap and haven't picked it up yet, ha!
Also, if you struggle with dry lips (especially in colder weather) I CAN NOT suggest the Fresh Hydrating balm enough. It's amazing when my lips get really chapped and believe me when I say this; this works better than anything else I've ever used. It's my go-to and I'll always put on chapstick or a lip balm before I do my lips!
Fresh SUGAR LIP CARAMEL HYDRATING BALM
Charlotte Tilbury Pillow Talk Lip Liner
While it sometimes might seem like I'm using a lot of products, I could probably simplify it even more if I wanted to, BUT I love makeup and I have fun experiencing new products. This daily makeup routine works for me. I encourage you to figure out the products that give you the look that you're wanting! Whether that be one or two products or maybe twenty-You do you!