CC Creams are NOT the easiest thing for me to use. Let's be honest here and say that it's no secret that I'm pretty pale. While I'm pale, I also have quite a bit of redness to cover. So most CC Creams leave me either way too pale, too yellow or not enough coverage to even slightly take any of my redness away.  I was sent the Studio Gear Hydrating CC Cream in partnership with BrandBacker and I've been using it for a couple of weeks now. CC Creams have been out for quite a while and they stand for Color Correctors. They are a little bit different from a BB Cream (Beauty Balm) and sometimes offer a little bit more help with covering up any dark spots or age spots over time. I like to use them when I don't want to wear a heavy foundation, but still want a little bit of coverage.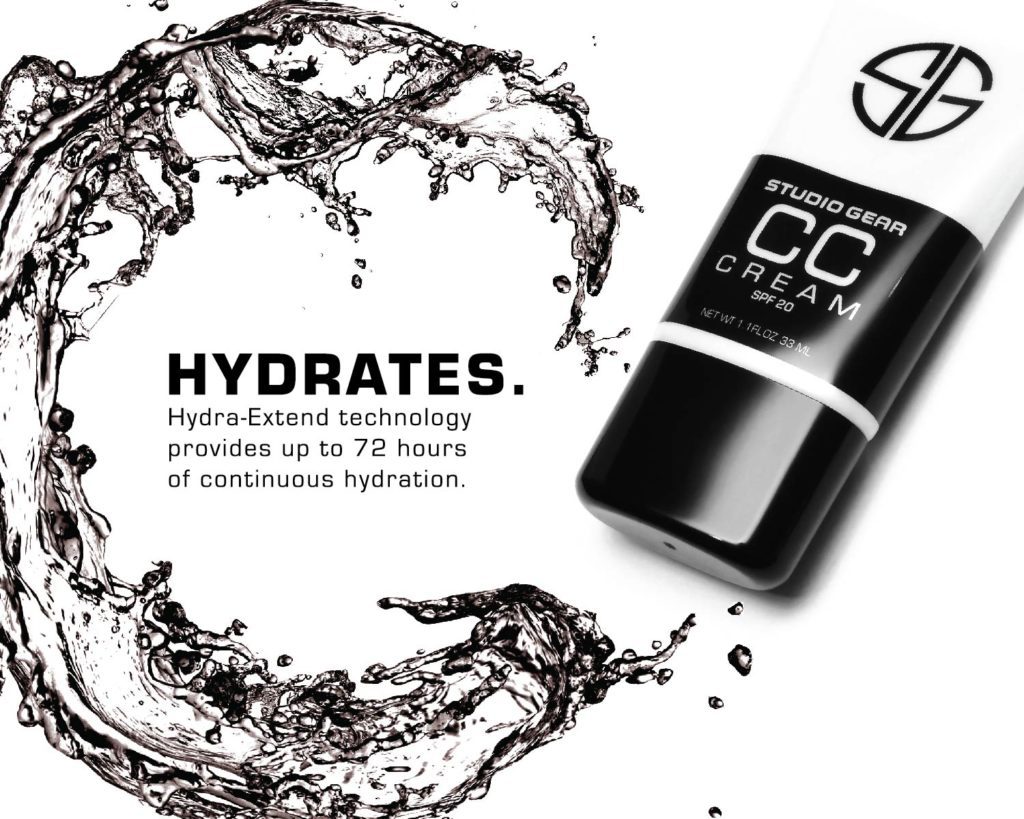 About The Brand
Studio Gear Cosmetics is a prestigous cosmetics brand featuring a full collection of professional makeup brushes, revolutionalizing complexion formulas, and a wide selection of color products for the eyes, cheeks, and lips. This is a line created true to the concept that every woman deserves professional, high quality cosmetics at a reasonable price. (Studio Gear)
Benefits of using the  Studio Gear Hydrating CC Cream
Hydrating CC Cream transforms and enhances your complexion in an incredibly light, smooth formula. This foundation simultaneously fights aging, retains moisture, and covers and treats blemishes with a non-oily, perfectly radiant finish.
Key Benefits:
Protects:  SPF 20 protects the skin, while Hydra-Extend technology provides moisture for up to 72 hours.
Perfects:  Enjoy natural looking coverage while micro-encapsulated pigments perfects and fade dark spots and acne scarring.
Corrects:  Anti-aging and collagen building ingredients help minimize fine lines and wrinkles.
Hydrates:  Hydra-Extend technology provides up to 72 hours of continuous hydration.
Conceals:  Micro encapsulated pigments deliver a fresh dose of color that adapts to your own skin tone, creating the most natural looking coverage.
Smoothes:  Skin nourishing ingredients help to correct and maintain youthful complexion.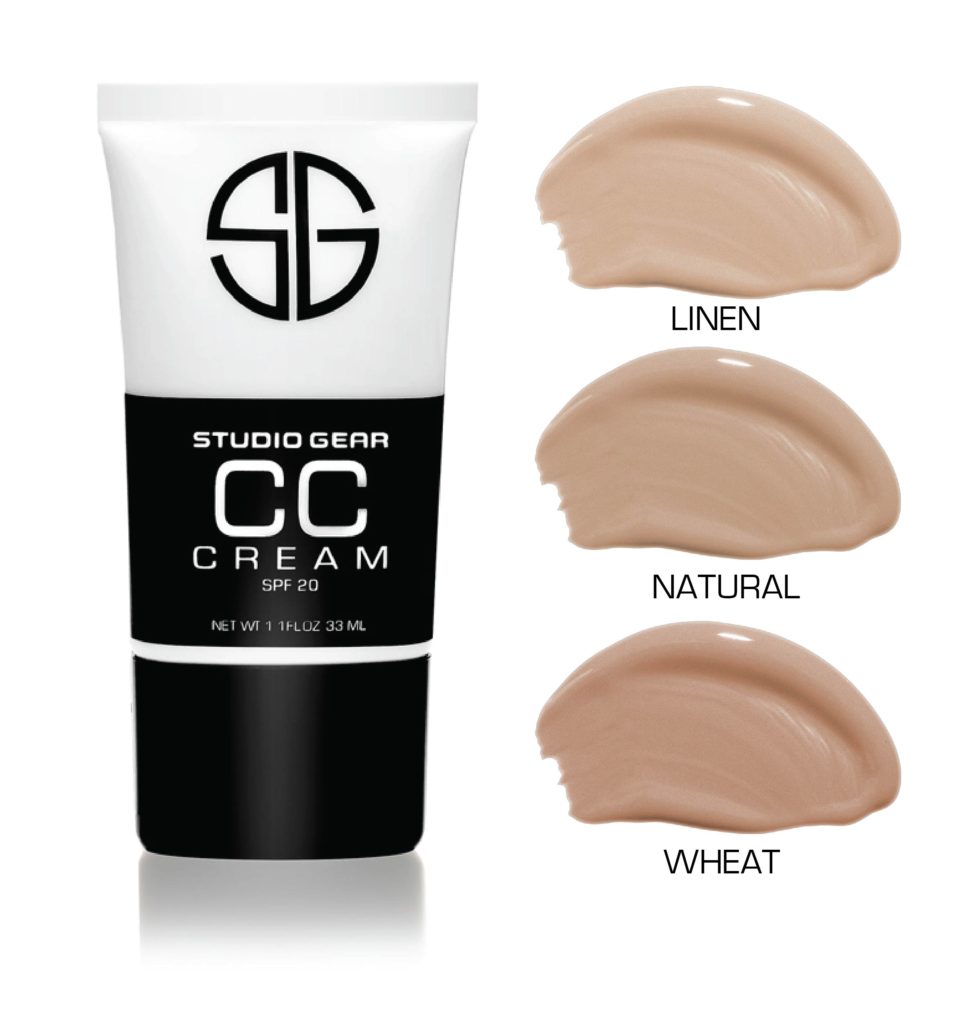 So how did this work on my skin? It actually was pretty good! It didn't cause me any skin sensitivities (which is something I'm struggling with more often than I'd like) and the color that I chose, Linen, actually developed and matched my skin tone really nicely! The CC Cream is really light in texture, almost like a lotion. Don't be alarmed when you see it come out of the tube as a white color with specs in it. That's exactly what it's supped to do. The product will react with the air and will self-adjust with your skin tone. Sometimes products that oxidize don't exactly tend to match my skin, but this one was a really good match.

I found the coverage of this CC Cream to be extremely light. I've used it two ways. One way is to use this as your primer/base before you apply your foundation and another way would be to use this with a good concealer! If you have any spots that need some extra "attention" you will have to use a really good concealer with this product if wearing it alone. I had a few breakouts that this didn't really cover up at all. I had no issues with this not staying put on my skin, even in the areas I was oily. In the areas where I'm dry, I didn't notice any dry skin patches. That's one thing I've struggled with when it comes to using a CC Cream, the color might match me, but it doesn't do well on my skin after a while. I'll notice my pores or I'll get really oily and the product will be gone.
I felt like this gave me a really radiant, somewhat dewy look to my skin. I would say that the wear time with this CC Cream was about 6 hours or so before I really started to notice any of my redness again. That's not too bad, but if you are looking for a really long wearing base, this might not be best for you unless used in conjunction with a foundation. I've had a lot of success using this with as a primer. My pores haven't been as noticeable under my foundation and I've found that it actually works like a primer because certain foundations tend to last longer on my skin.
This is supposed to be a hydrating CC Cream and I found that my skin felt really soft and hydrated for the most part of the day. It contains Rose Extract and Vitamin E, which are both great for moisturizing and hydrating the skin. It also contains a sunscreen (SPF 20), which is an excellent way to sneak your SPF into your makeup routine.  If you are sensitive to scent, this product did contain a scent that was noticeable. It faded away once applied to the skin and I didn't notice that chemical like smell that some CC Creams tend to smell like.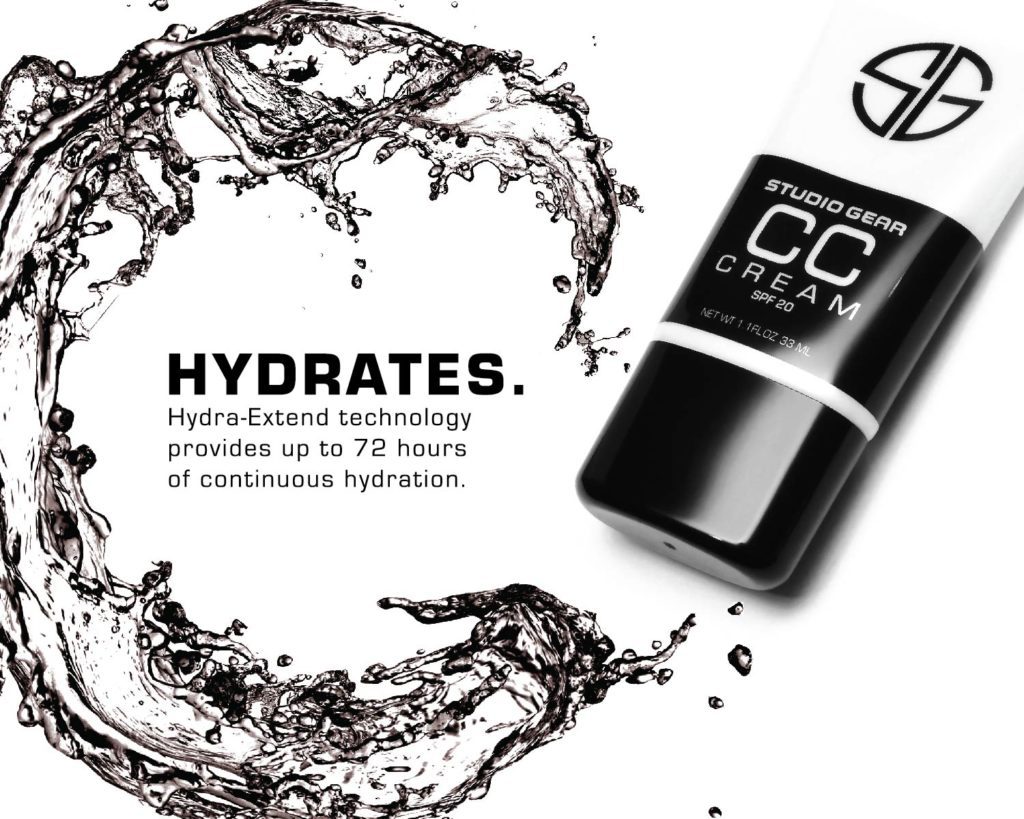 As far as CC Creams go, I really liked this one. It didn't take away all of my redness or conceal any blemishes, but I don't really expect any CC Cream to do that. On days when I want a lighter coverage product, but also get my sunscreen protection and more hydration; this is a great product. I'll be using this a lot come summertime! Especially for the SPF protection! If you are interested in purchasing this product, I've got a 10% Discount Code for you to use listed below! The full size tube is 1 oz. and retails for $34.00, which is pretty typical pricing for a more prestige cosmetic line. For more information, click on the link below!
10% off with code BLOGGERCC
This post was done in partnership with BrandBacker. Products mentioned were provided to  me at no charge. All thoughts and opinions are my own.