Find new makeup looks for Spring with Pixi Pretties which features three YouTuber Beauty stars: Dulce Candy, Chloe Morello, and Weylie Hoang. Whether you're wanting a radiant makeup look for Spring or you're just wanting to try some affordable drugstore beauty products, the Pixi Pretties Collection offers you a great selection of makeup at an affordable price. Plus, it's fantastic makeup for all skin types and all ages.
The Pixi By Petra Pixi Pretties Collection features 5 brand-new products.  You get a lot of bang for your buck when it comes to these makeup products. Why? Because they're multi-use products. The lip palette also doubles as cheek colors.  The eyeshadows double up as blushes and highlighters. If you're a makeup artist, having makeup palettes like this would be so helpful to have in your kit!  Especially with wedding season approaching. You could create some amazing bridal looks with each of these makeup products! There are so many makeup looks you could create and since they're drugstore beauty items, they aren't that expensive to purchase for your makeup kit.
Chloe Morello, Dulce Candy, and Weylie Hoang| Pixi Pretties 2018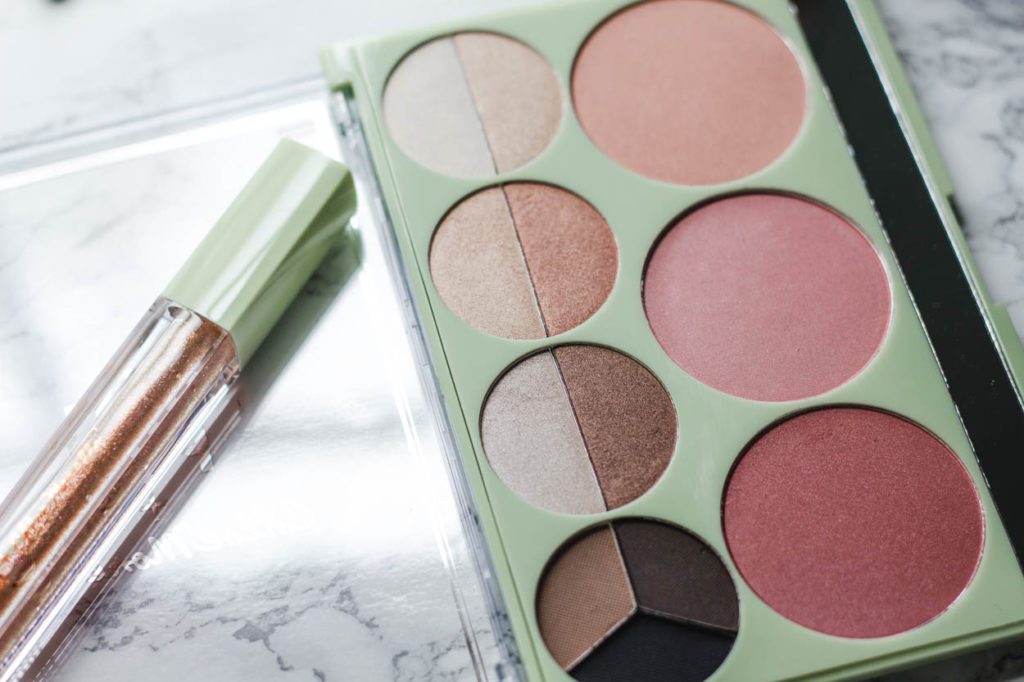 Palette Cholette|Pixi Beauty $24.00
What I love most about this palette is that it's an all-in-one type palette.  You've got your eyeshadows, blushes,  matte liners, and brow colors.  It's everything that you'd need to complete your complexion. Also, they included a side mirror that is small enough to get the job done without being bulky.  If only there could be a small brush included. 
Makeup Tip: Don't be afraid to use your fingers to press these shadows and blushes into the skin! Just make sure they are clean! For a more dramatic liner look, wet your brush before applying!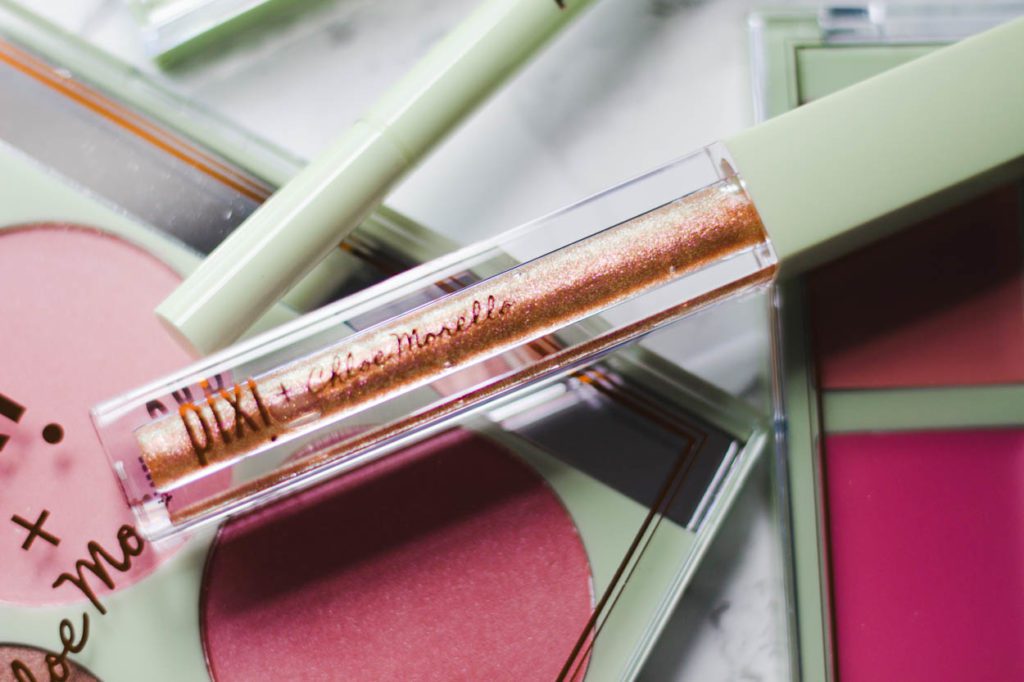 Lip Icing | Pixi Beauty $14.00
This liquid lip is very comfortable to wear and feels incredibly hydrating while giving you a gorgeous glow to the lips.  You can wear this alone or as a top coat with your favorite lip color. The formula features Rose Hip Seed Oil and Marula Oil so I've found myself just applying this to my lips to help hydrate them. It's gorgeous!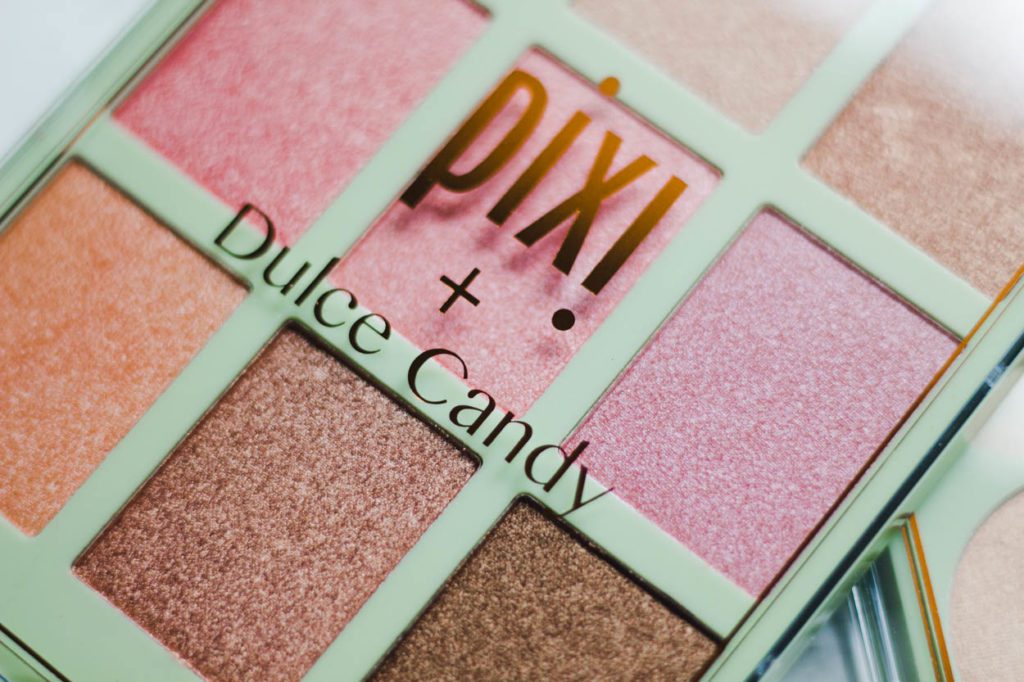 Café con Dulce | Pixi Beauty $24.00
This makeup palette features 9 shades that are completely multi-use.  Use them on the lids, cheeks and even on the lips! The colors are so luminous and they give the face such a gorgeous glow.  This would be a perfect palette to use for bridal makeup and bridal looks. No chunky shimmery pieces at all, instead just beautiful shades that enhance and add radiance to the skin.
The formula of the shadows is so impressive.  They are a cream to powder formula that really gives beautiful pigmentation. The blend like a dream and they look absolutely gorgeous wherever on the face you decide to use them. I'm 100% obsessed with this palette and will be using it all Spring and Summer long!
I get a lot of comments about palettes like these not being appropriate for "older women" and I 100% disagree. Mature women obviously have mature skin, but that doesn't mean you don't want it to be radiant and glowing.  There is a difference between shimmer and sparkle. A gorgeous glow makes your skin appear healthier and more alive. Don't be afraid of a radiant glow!
Makeup Tip: If you're wearing a strapless shirt or dress, don't be afraid to put a little bit of glow on your shoulders and collarbone!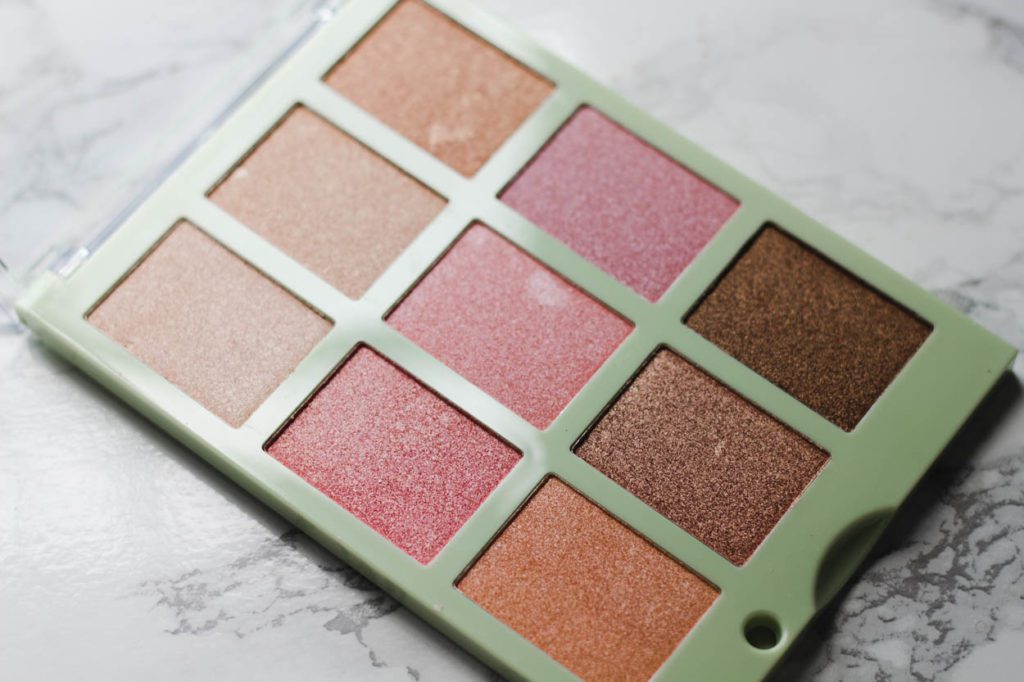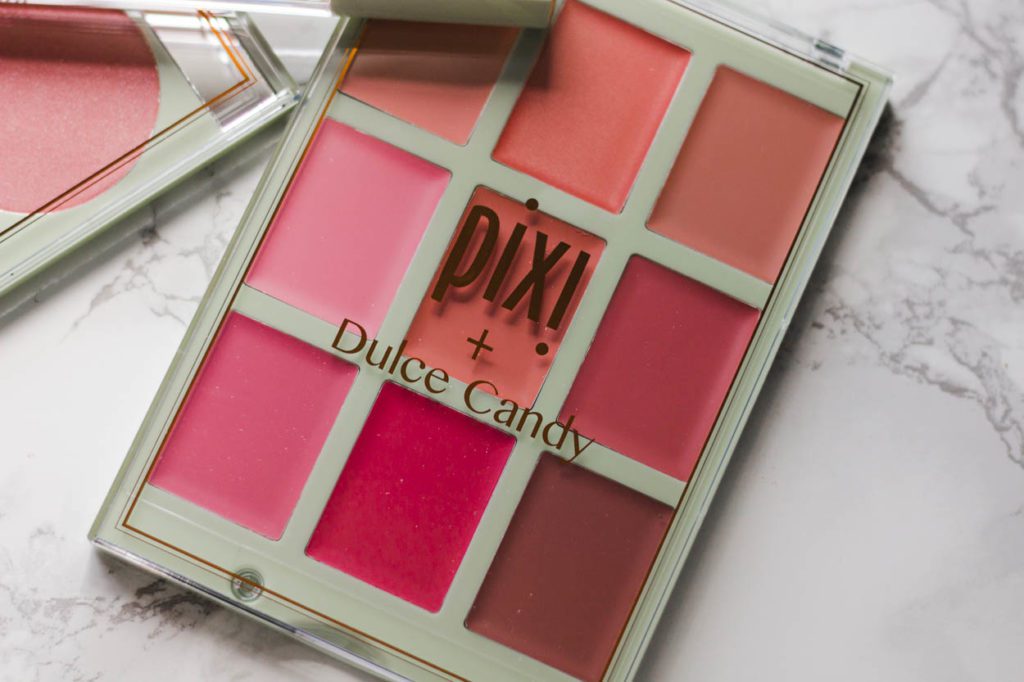 Dulces Lip Candy | Pixi Beauty $24.00
The lip colors in this palette are incredible and what I love about the assortment of colors in this palette is that it will work on so many skin tones!  Not only are these amazing for lips, but they also work great for a blush shade as well. Again, the quality is outstanding and for the price, you are getting so much for your money! I love a good lip palette because we all love lipstick, but having these pressed lipsticks in one palette gives you so many options. You can even combine colors and create your very own lipstick or cheek color. The makeup looks that you can create are endless!
Makeup Tip: If you want to contour your lips, try adding a darker shade to your lips and adding a lighter color on the center of your lips. You can even get a color from her Cafè con Dulce palette.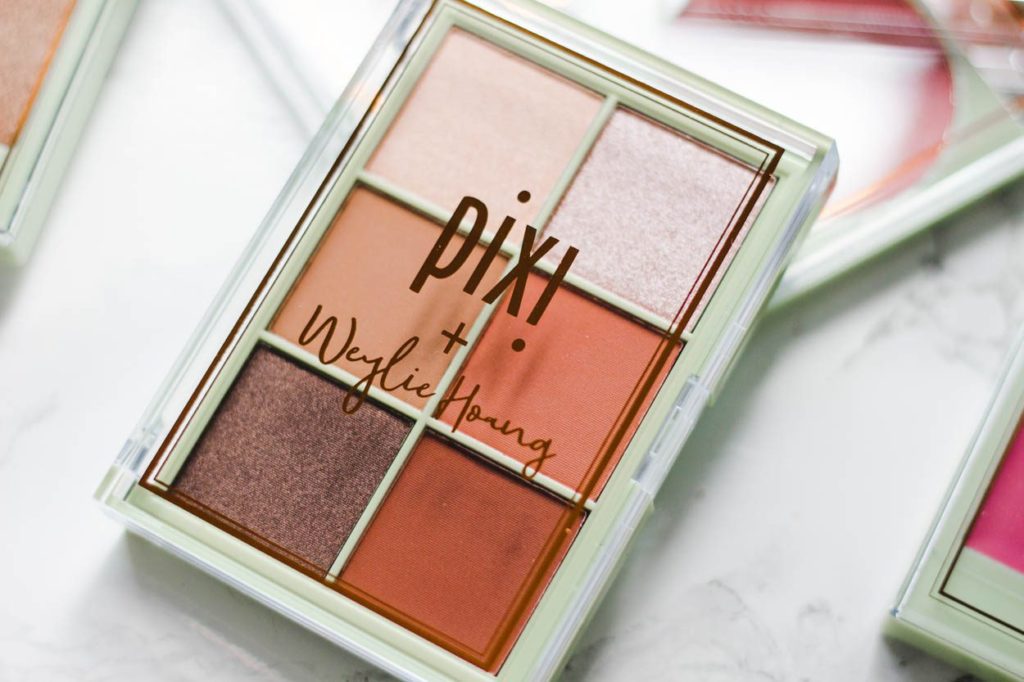 Weylie Hoang Dimensional Eye Creator | Pixi Beauty $20.00
This eye kit is perfect for all for anyone wanting dimension and definition.  It features a very small eyeshadow palette and a dual-ended eyeliner. I love this palette because, for me, I have a hooded eye, so when I'm doing my makeup, I have to go above my crease a little bit with the color and use darker shades, like the one in this palette, to give me depth and definition in my eyes. This eyeshadow palette features a good mix of eyeshadow colors and textures. Again, this is such a great palette because the colors are right on trend for all of the beauty trends that I've seen lately for Spring and Summer.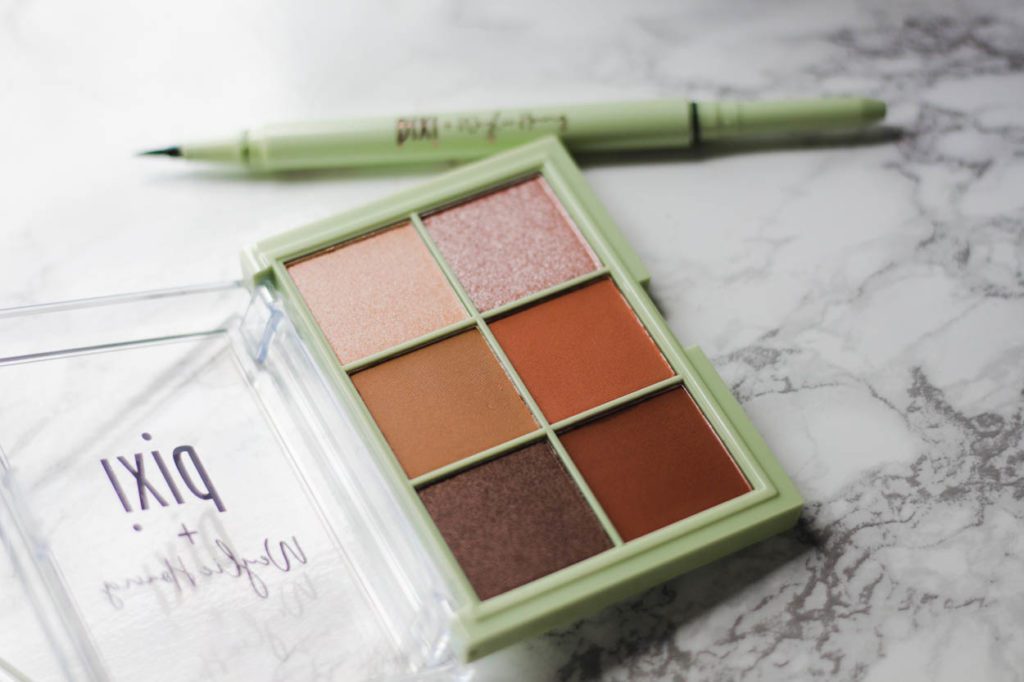 Can we also talk about the dual-ended eyeliner that she included with this kit. One side is a Kohl Eyeliner and the other side features a felt-tip eyeliner. Both sides offer great pigmentation and are very easy to use! So if you're trying to rock a cat-eye or a winged liner look, this one eyeliner is a great makeup tool to have on hand!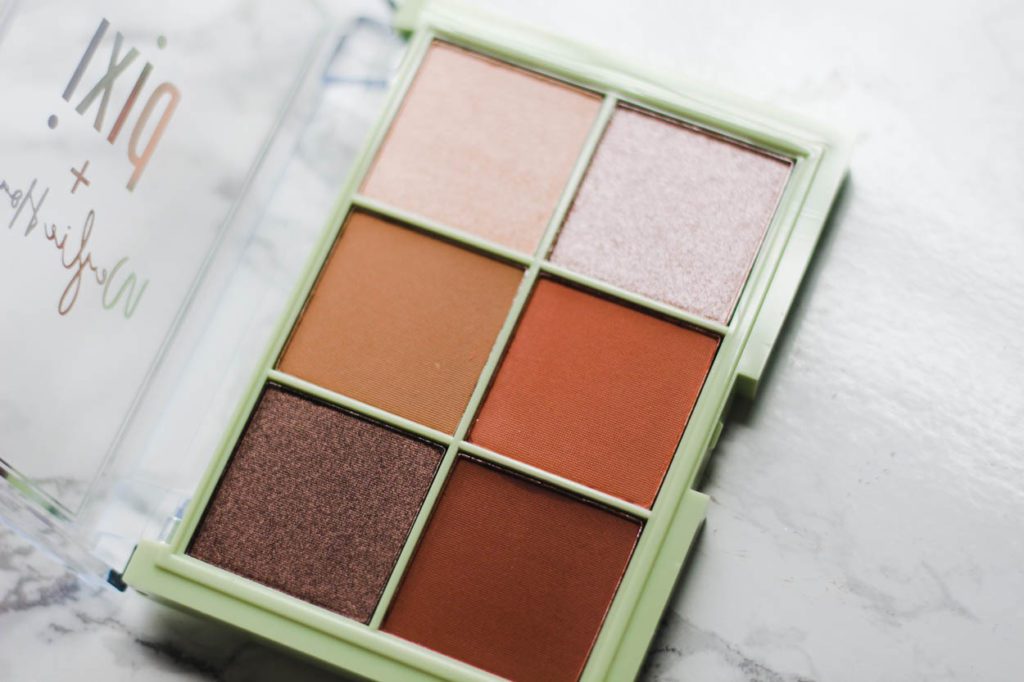 Makeup Looks With You Favorite Beauty YouTubers
There are so many makeup looks that you could create using these products and the fact that I can go to Target (Heaven on Earth, right??!) and pick up these products makes it even better! This is drugstore beauty at it's finest you guys! Nothing is over $24.00 and that's insane considering the quality and the amount of product you are getting. So good!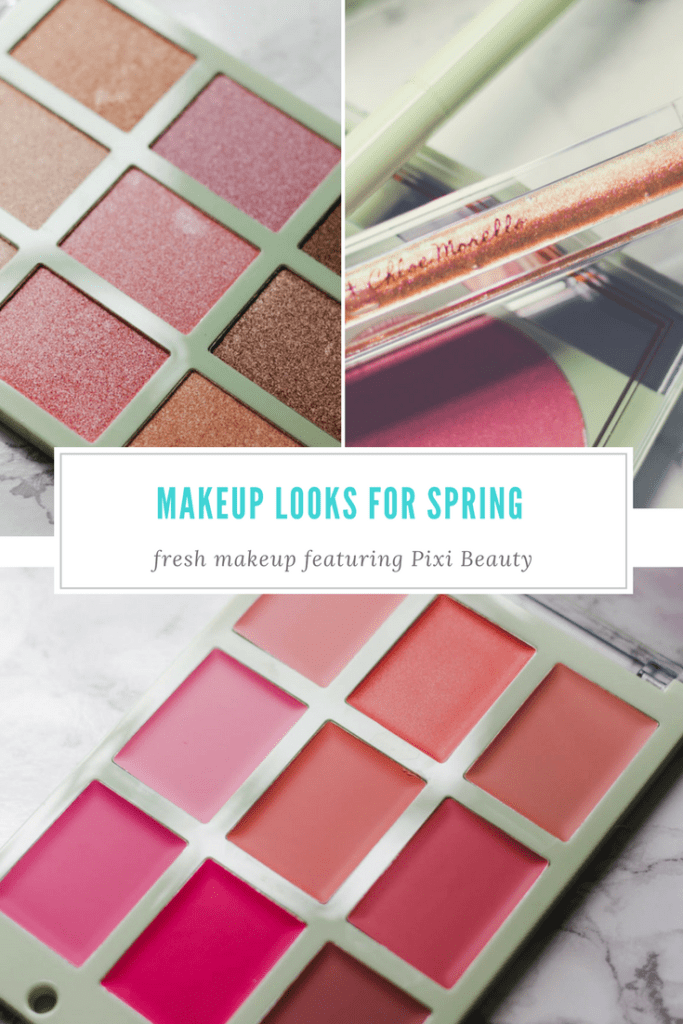 I've talked about Pixi products so many times previously on Simply Stine! What's your favorite product that you've used from them?

The product was sent for review purposes only.