It's time for another weekend in review! This past weekend wasn't one that was very exciting at all, as I mostly did work. However, like many of you, I spent Sunday night watching the Oscars! Who was your best dressed? Did you really love any of the movies that were nominated? I think a lot of people were shocked when Lady Gaga lost to Olivia Coleman.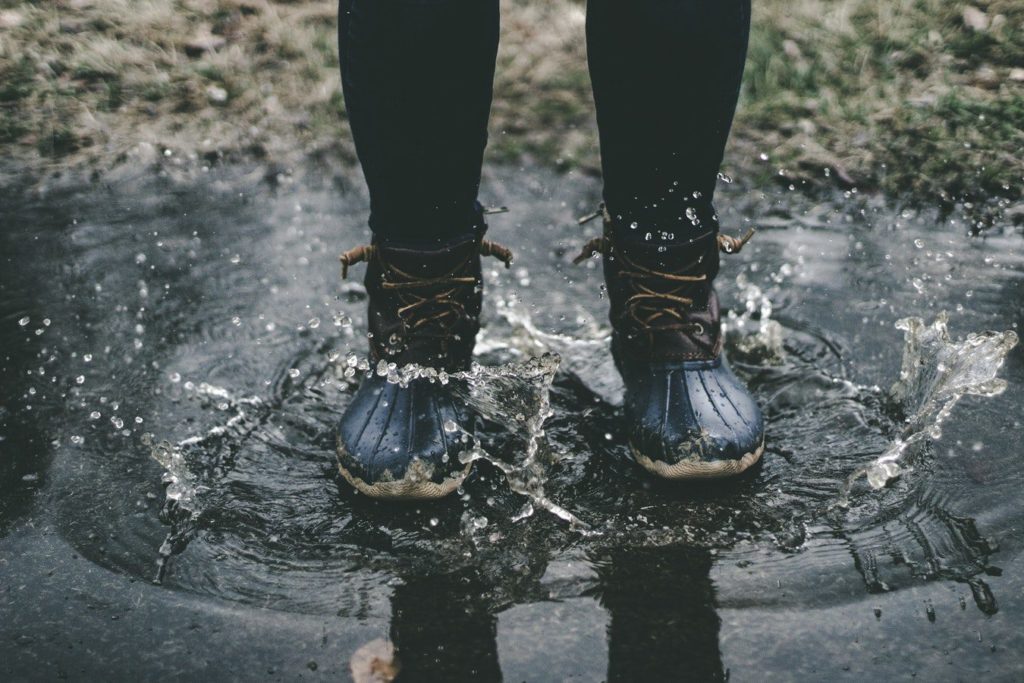 Also, we had about a week or more of non-stop rain. It rained and it rained some more. Today is the first sunny day I've seen in forever. I am hoping this perks up my mood a little bit!
Top Fashion Moments From The Oscars
Lady Gaga was all class at the Oscars. Some say she played it safe with her look, but I think she was perfection. Did you catch a sight of her yellow diamonds she was wearing?!? OH MY GOSH! Turns out, it was thanks to Tiffany & Co who supplied her with the world's largest yellow diamond, which was the EXACT SAME diamond worn by Audrey Hepburn in her promotional material for Breakfast at Tiffany's.
Kacey Musgraves looked so beautiful in her Giambattista Valli bubble gum pink dress. To me, she can do no wrong when it comes to her looks. I think she is a stunning beauty who shines!
Constance Wu killed it in her canary yellow Versace gown. I loved her in Crazy Rich Asians so much and was so excited to see so many of the cast members in attendance as well! I think Gemma Chan is the most beautiful woman ever!
Helen Mirren looked absolutely gorgeous and I was obsessed with the colors in her dress. She's always a class act in my book! She is proof that age is just a number becaus she is KILLING IT!
Regina King was stunning in her all white gown. I think she's another actress who is absolutly stunning and her look at the Oscars was chic and sophisiticated.
Shallow With Lady Gaga and Bradley Cooper at the Oscars
The moment so many of you were waiting for I'm sure. If you haven't seen A Star is Born, what are you waiting for?!? I've seen it four times and I still love it just as much as the first time I saw it. I'm a fan of the originals and I feel like Bradley Cooper nailed this movie. Shallow, a song they sing together in the movie is such a good song. I was slightly dissapointed he didn't play guitar though.
Chiringa in Alpharetta
Rob and I ate at Chiringa in Alpharetta this past Friday. It was such a great break from work! I felt like I took a step into a beachside restaruant when I walked in.
I had blackened Grouper Tacos with rice and Rob had Chicken Tacos with fried plantains. We shared an order of Guacamole and it was all so good! I can't wait to go back. If you haven't been to downtown Alpharetta in a while, you are missing out on some great restaurants!
Blog Updates
I spent a majority of the time this weekend working on some blog updates which you'll be seeing soon! A lot of the work that I do is behind the scenes and you might not even notice, but I will say, running a blog is the hardest thing I've ever done career-wise. It takes a lot of determination and hard work.
Two of the updates coming soon are a new "Boutique" look for my Shop page. This is the page I have on the site that shares everything I'm loving, items on my wish-list and also products that I've mentioned on the blog and social media. This new layout will keep things more organized and easier to find!
Another update you'll see is for my book reviews! I got so many of you telling me how much you loved my February Book Review post and I am so excited! Books are a huge part of my life and I want to keep sharing. One the posts, you'll be noticing an easier way to keep track of what I've read and also an easier way to shop the books I mention.
Things I've Purchased or Need In My Life
So I hate buying razors. Anyone else?!? They're expensive and half of the time, they just don't last. Plus, it always seems like I'm out of razor cartridges when I need a new one.
I tried a Flamingo razor that I purchased at Target and I HATED IT. I swear I had the worst razor burn after using that one. #bummer A lot of you mentioned to me that you really love the billie razors so I placed an order. If you use that link you get a special discount and I get a credit. I'll update you after I've used it! I signed up for the four cartridges for $9.00! That's super cheap.
I finally made the switch over to all Velvet Hangers in my closet and you guys, why didn't I do this sooner?!? I ordered these hangers from Wayfair and they are cheap but so good! They come with clips for pants and even extras for belts, etc. I'm so glad I made this change. It's a huge difference in my closet!

I recently went through my underwear (I hate the word panties, sorry) and bra drawer. I felt this need to get rid of all of the underwear and bras that weren't sparking joy anymore, lol! I think we all have those certain pairs of undies that aren't comfortable, but we still keep them around. Same goes for bras also! Well, I must be old because I am over the sexy and very uncomfortable pairs of underwear I had. I'm also over the bras that I had that just didn't fit right.
I picked up some lightly lined t-shirt bras and oh my god, they are AMAZING! They aren't going to perk my boobs up to my chin anymore but who the hell cares. I wanted something comfortable and easy to wear. They are FANTASTIC and on sale right now!
Speaking of undies, I am in love with this style from Cacique. Their extra soft hipster is my go-to. It covers my booty, feels comfortable and they aren't ugly granny panties (ugh that word). I seriously replaced all of my underwear with these!
That was my weekend friends! I'll be cleaning out my closets, even more, this week and I'm also attempting a hallway linen closet that is in dire need or organization. This is life as an adult nowadays I suppose, lol!
What did you do over the weekend? Anything exciting?!?!?
Life-Changing Velvet Hangers (LOL!)