Admit it, sometimes there is nothing better than someone taking the time out of their schedule (because let's be honest, we're all a little busier than normal anymore it seems) to make you something sweet! While it breaks my heart I didn't include anything chocolate in these recipes, I'm still super excited to share these. Why? Because they're super budget friendly and they look like the type of recipes that you spent a lot of time making, but ya really didn't! #winning
Mother's Day is such a great day to say thank you to your mom(s), aunts, sisters, cousins, friends. Whoever you want to honestly! If y'all were close, I'd welcome you over to my house and serve each and every one of you who have made an impact in my life a giant slice of my strawberry pound cake! I think that's the thing about Mother's Day, it's a day to celebrate those relationships in your life that helped nourish you and sometimes offer advice, words of wisdom and encouragement.  So in a lot of ways, I have a lot of people to be celebrating!
When I was thinking of recipes to make, I wanted something very inexpensive and something easy to prepare! Honestly, the two recipes below just kind of came to me. I love strawberries around this time of year. They're fresh and they're so good! My first recipe is this Strawberry Pound Cake that I threw together. I added vanilla pudding, whipped cream, and fresh strawberries layered between the pound cake.  It's simple, easy and very tasty.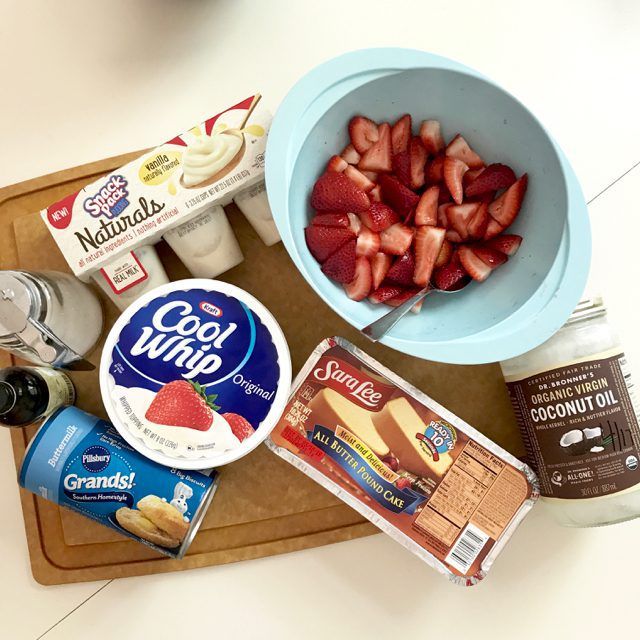 I used everything pictured above. Yes, you can make amazing things with "pre-made" store purchased items.  For some reason I threw in Coconut Oil in this picture, but I didn't end up using it. HA!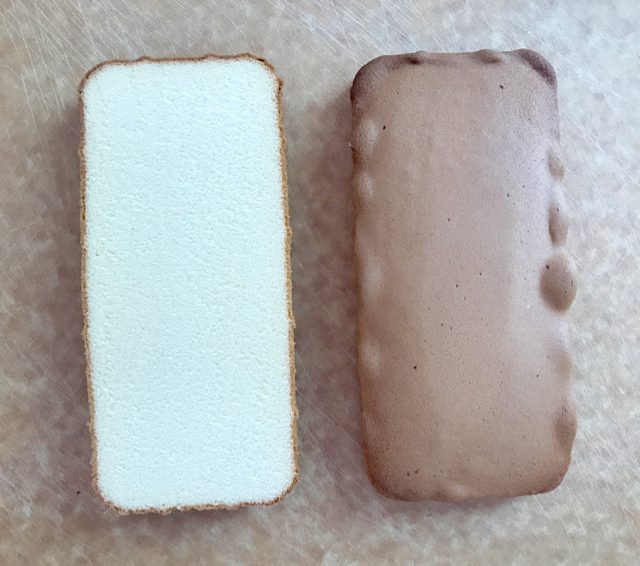 Cut the pound cake in half.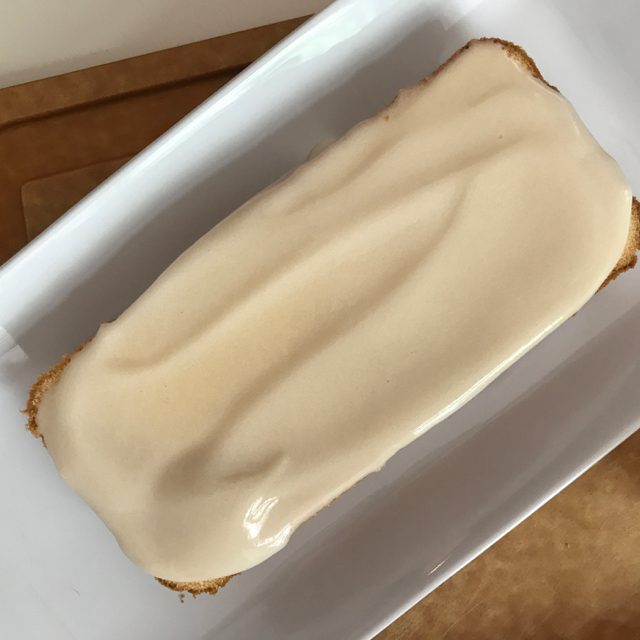 I mixed a little bit of vanilla extract with vanilla pudding to give it a little bit more of a taste. I used two cups and topped it on to the pound cake.  Easy, but really good!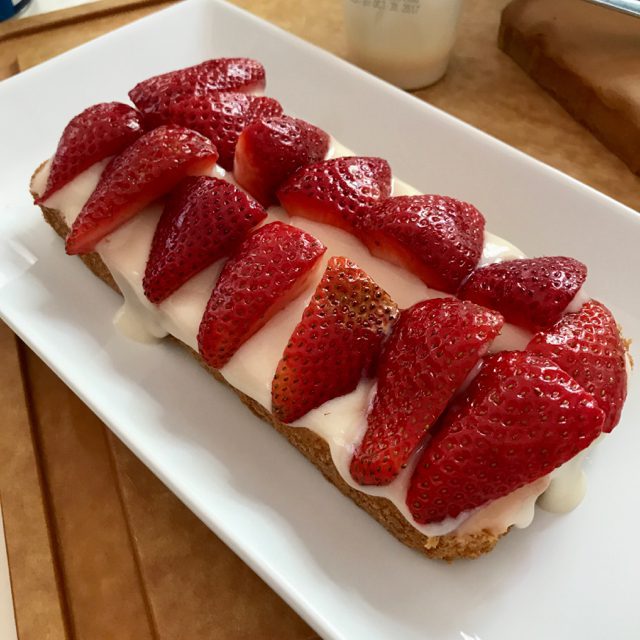 Next up I added sliced strawberries.  I added a little bit of sugar and water to the strawberries and let them sit before I used them.  These are the way I've always used strawberries because my grandmother did it this way!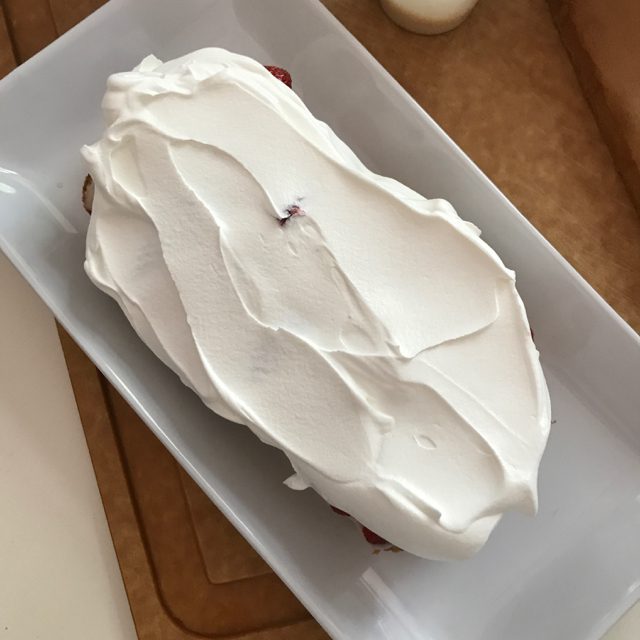 Now we're on to the whipped cream.  I added a heaping layer of this. It's so good.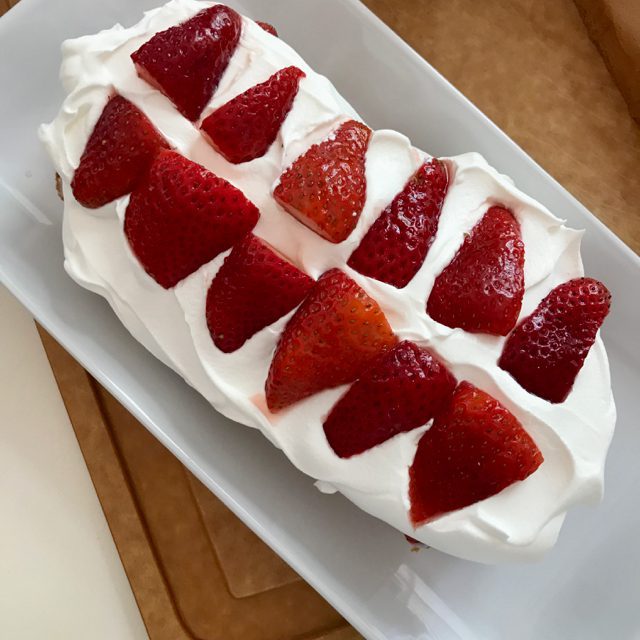 Yep, more strawberries.  Add as many or as little as you'd like!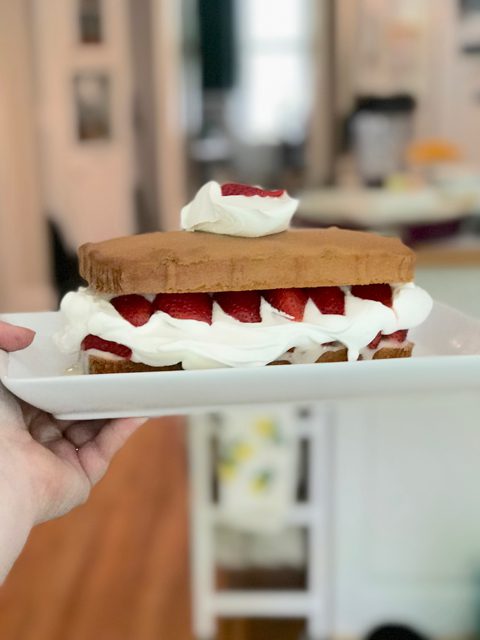 I put the other half of the pound cake back on and topped it with a dab of whipped cream and a strawberry! This strawberry pound cake is such an easy recipe to throw together and it got my FIL's approval, which is saying a lot!!
The second recipe that I came up with involves biscuits because obviously being in the South, we love our biscuits. These are just simple, canned biscuits that I baked.  I added a little bit of sugar on the tops them to sweeten them up a little bit. Then I added a scoop of vanilla bean ice cream, topped it with a little bit of my favorite raspberry preserves (seriously the best) and fresh strawberries and whipped cream.  Voila.  Easy and so yummy!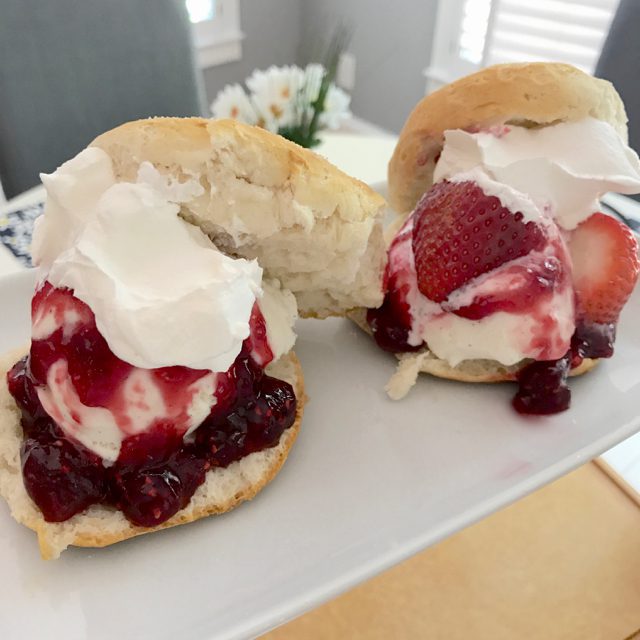 So there are two very simple, but so good recipes that you can always have on hand if you're ever in need of an impressive recipe without having a lot of the hassle!  Trust me, they're so good!!