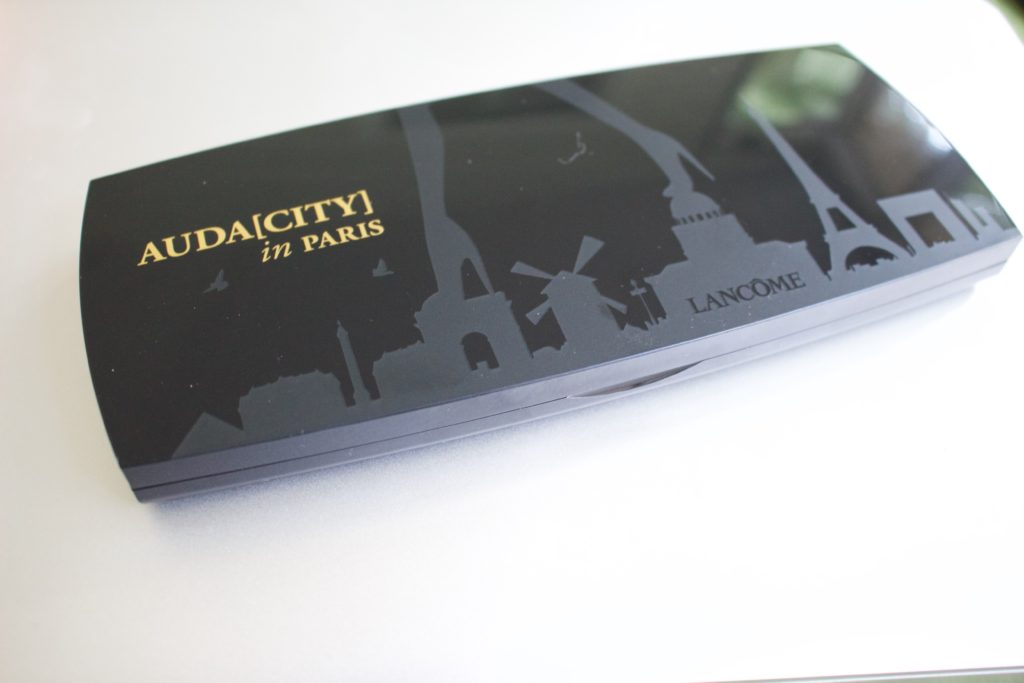 If you were to ask me who I would pick as my favorite makeup artist, hands down with no questions asked, it would be Lisa Eldrige. She is perfection and her looks are stunning. Lisa is now the Global Creative Director for Lancome which brings me to what I wanted to share with you guys! I finally got my hands on Lancome's Auda(City) In Paris Palette that Lisa, herself, helped create. I was beyond excited to get a hold of this palette, not only because of the chic Parisian design on the packaging, but because she helped create it and she is such a phenomenal makeup artist, that I had high, high hopes for this palette.
The Auda(City) In Paris Palette has 16 eyeshadows that range in cool/warm tones and mattes and shimmers. Packaging is very, very cute if you're into the whole Paris theme. However, I have a few issues with the overall package of the palette. More on that later.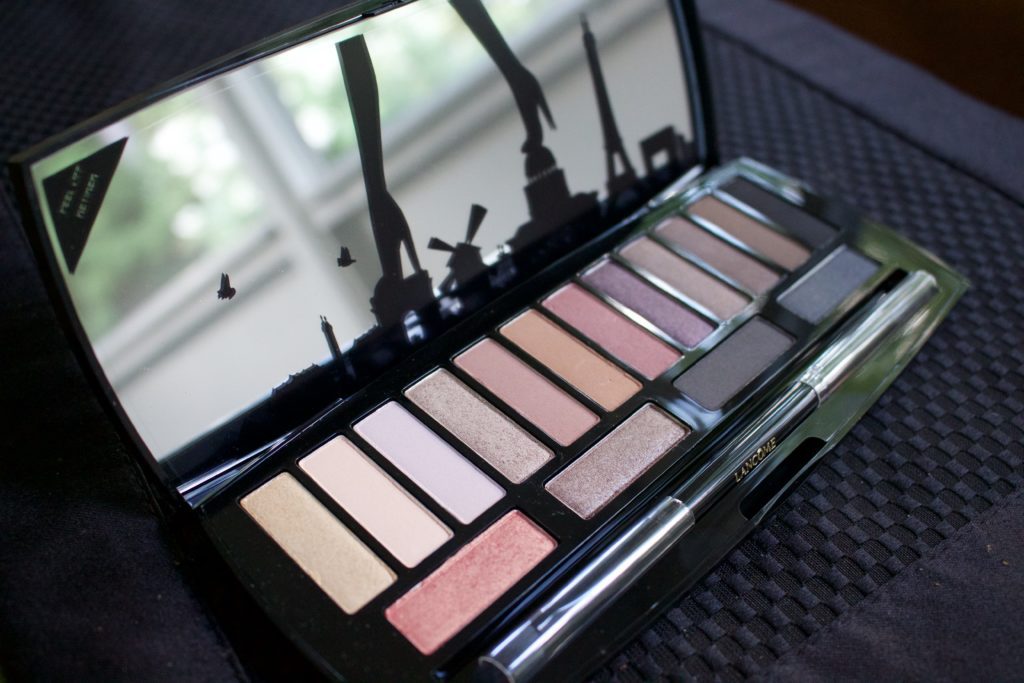 Let's talk about the pigmentation of the eyeshadows themselves. My honest opinion on these is that they are very hit or miss. I wasn't blown away by a lot of these shadows. Are they gorgeous in the pan? Yes, but some of them are just splotchy and hard to blend. Also, and I've read this from several other beauty bloggers, the formulation of these eyeshadows seem off to me. Like extra dry??!? Maybe it's just me, but I've noticed this more and more with eyeshadow palettes. This palette definitely has some of the "drier" formulations in my opinion. When I first swatched the colors I was immediately thinking these aren't going to be good. However, when used with a primer and a good brush, I loved the results. I got very pigmented eyeshadow looks that lasted all day. Lesson learned, don't judge a palette just by a first swatch of color!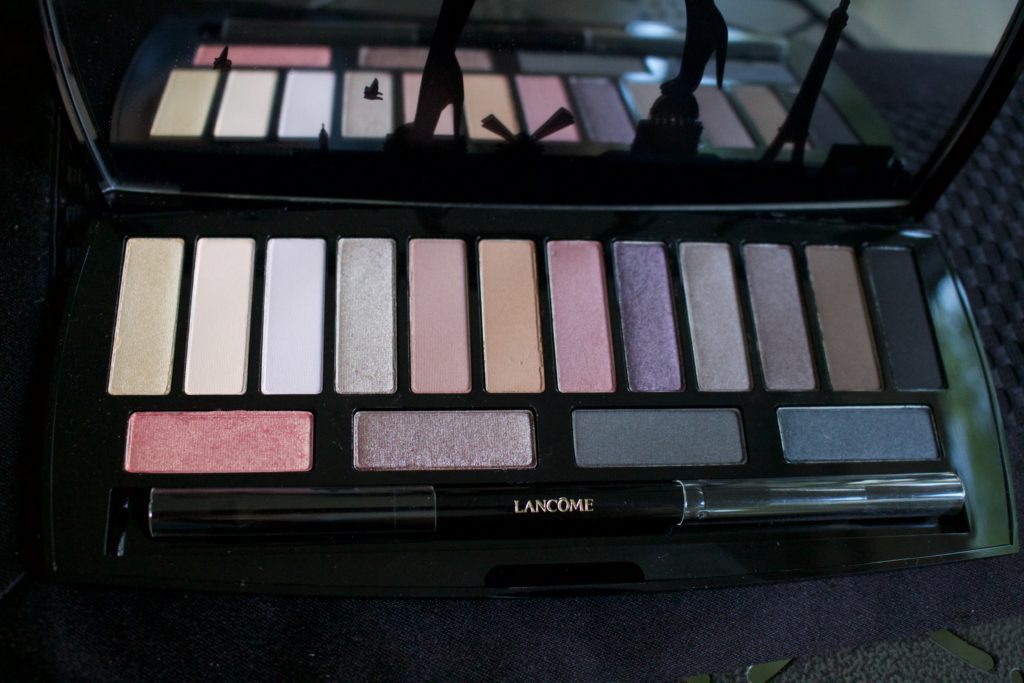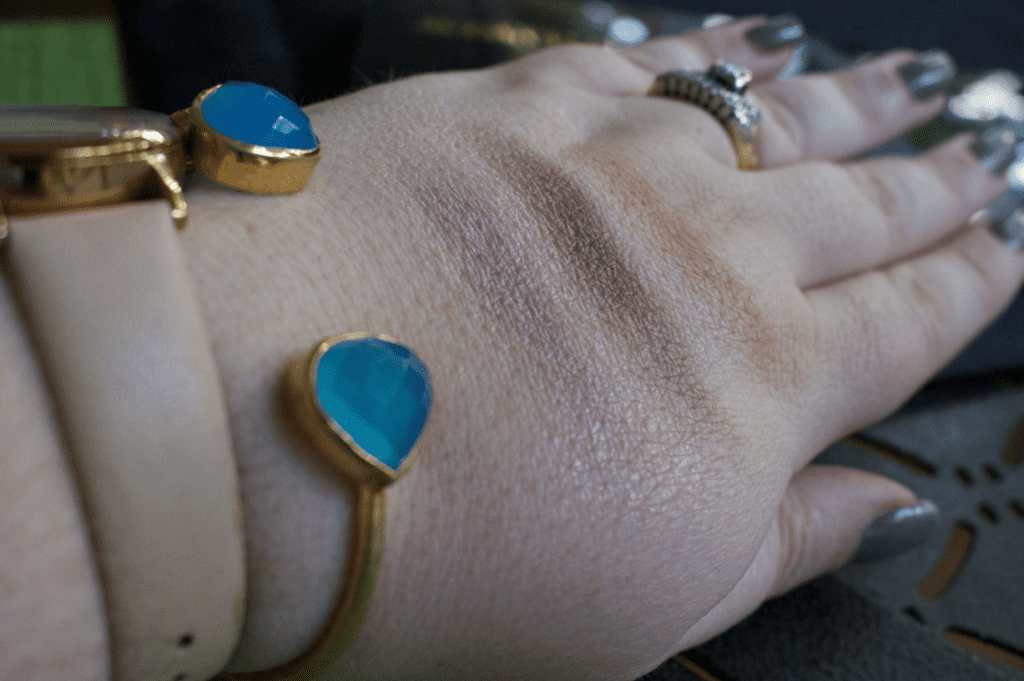 Overall, the packaging is cute, but it seems kinds of clunky and the packaging seems a bit cheap to me. I have the worst time opening this palette with my left hand, but if I try with my right hand, I have no issues. I don't know what the problem is, but I've almost dropped it and broke a nail at least ten times. I like the lay out of the colors in the actual palette. I have no issues with that at all. Other issues with the actual packaging of the palette is it just seems rather loud and squeaky at times. HA, I know that seems odd, but it just seems to make a lot of noise when I open it up or move it around. There is a full length mirror that is included and it does a decent job of staying open on it's own. There is also a dual ended brush that features a brush for layering on color and one for blending. On the back of the palette is the actual names of the colors that are included. Packaging just didn't wow me at all.
PROS:
Design is very cute!
Colors are a terrific mix of cool/warm tones and matt/shimmer finishes
Love the large mirror
Brush is perfect for traveling with (Dual Ended with a side for layering/lining and one for blending)
The names of the actual shadows are on the back (some can be purchased individually)
Good mix of colors to travel with
You could create a lot of different looks with this one palette
CONS:
The price point on this is way too high. $68.00 is too much!
Lack of pigmentation of certain eyeshadows without a primer
Eyeshadows felt a lot more dry than I'd like. Hard to blend at times
Packaging just felt clunky
I hate trying to open this palette. For some reason it's impossible with my left hand
Star Rating 1-10:
I'd give this a 7.5. The colors are great, but in my experience with this palette, you MUST use a primer to get the best results! Did I love the looks I've created when using this? Yes, but with the packaging issues and the quality issues, I can't say I'd rate this higher than a 7.5.
This is my first Lancome palette and to be honest, I just wasn't wowed enough for me to justify spending $68.00 on this. Yes, the colors are gorgeous, but they left me wanting more as far as pigmentation goes. The packaging doesn't scream "high-end" to me at all, instead it seems a little bit more on the cheaper side if anything. If you've been wanting to pick up this palette, I can honestly say that I think there are better palettes out there as far as quality and pigmentation, however, I don't hate this palette. I love the mixture of colors that are included and I've been using it a lot. For me, I'd have to pass on it just because of the price.

Sorry About the photo quality, BUT I am nursing a cold that has left me feeling kinda blah! I wanted to get this review up, so I promise that photos will not always look like this and I might even update them as I'm feeling better! So sorry!