I posted a picture of these No-Bake Almond Butter & Chocolate Oatmeal Bars on Facebook the other day and a lot of you liked the post and told me that you wanted the recipe. I'm happy to report that this recipe came from my very own mom, who saw it in Clean Eating Magazine. Go mom for finding an awesome, healthy sweet to snack on!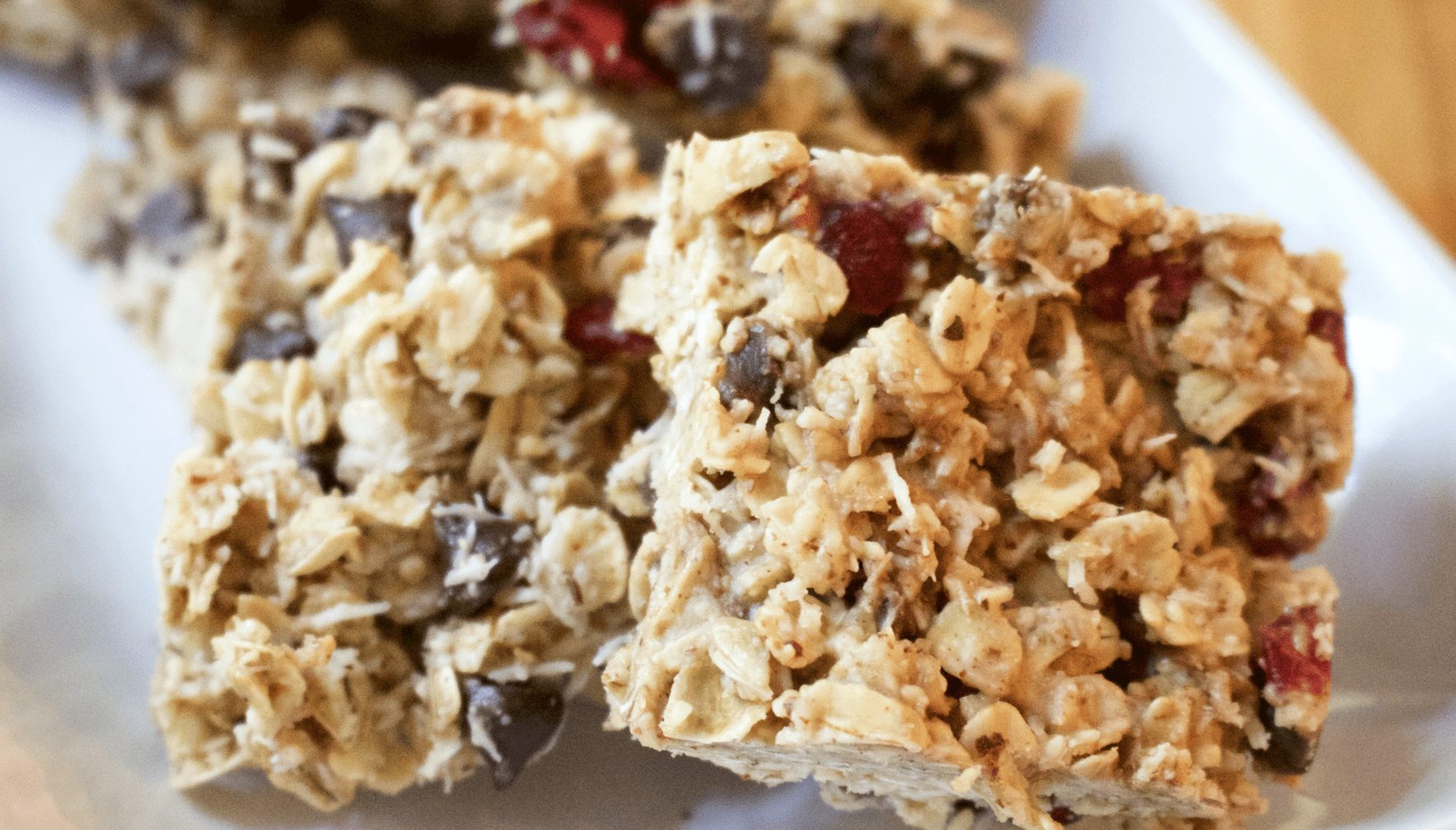 If you're one who likes to eat amazing food, but you don't want to spend a lot of time on a recipe, this is for you! This recipe is so easy and requires very little on your part. The hardest part of this recipe? Waiting for the 3-4 hours it takes for the bars to set.
I'm a big snacker and working from home is hell some times. I HAVE to make sure that I have healthy snacks on hand because if not, I'll go nuts on things I shouldn't eat or I'll go to starbucks and get something I shouldn't be spending money on also.
These Bars are the perfect sweet treat to have on hand. Not only are they easy to make but they also taste incredible. I can make a big batch of them on Sunday and they'll last all week. I love a recipe like that. They are also great to make when company comes over or if you want to take a sweet treat to the office that isn't not cake or cookies.
No-Bake Almond Butter & Chocolate Oatmeal Bars
Ingredients
1 cup creamy unsalted almond butter
1/2 cup raw honey
1/2 cup virgin coconut oil
2 cups old-fashioned rolled oats
1 cup unsweetened coconut flakes
3 tbsp slivered unsalted almonds
3 tbsp dried unsweetened chopped cherries
1 1/4 tsp pure almond or vanilla extract
1 1/4 cups 70% dark chocolate chips
Instructions
Line an 8 x 8-inch baking dish with parchment paper; set aside.
In a medium saucepan on low, combine creamy unsalted almond butter,raw honey and virgin coconut oil; heat until melted, stirring frequently.
Remove from heat; add old-fashioned rolled oats, unsweetened coconut flakes, slivered unsalted almonds,dried unsweetened chopped cherries and pure almond or vanilla extract. Stir in dark chocolate chips; transfer to prepared dish and refrigerate until bars are set, about 4 hours.
Use parchment to lift bars out of dish and cut into 8 bars. Refrigerate in an airtight container until ready to serve.
https://www.simplystine.com/no-bake-almond-butter-chocolate-oatmeal-bars/
I hope you enjoy this recipe for the No-Bake Almond Butter & Chocolate Oatmeal Barsas much as I did! I also want to encourage you to have fun with this recipe. Change up ingredients if you want to experiment. Rob hates Cherries, so I made my latest batch with Dried Cranberries. I think next time I'm going to also add in some different nuts as well. The bars are sweet and very satisfying for when you're trying to be "good" and eat clean, but still want to enjoy a sweet!
Let me know what you think!