Jump to recipe
Easy, but extra. That's what I'm calling my delicious cinnamon roll cake. Honestly guys, this is a completely idiot-proof recipe and sometimes that's what we need. Around the holidays we get extra busy and still, sometime we have guests to entertain, events to attend. This is one of those recipes that pleases everyone. It looks "fancy" and like you put a lot of time into it, but trust me, it's so simple to prepare. It's the type of recipe I need to have on hand for mornings like Thanksgiving breakfast or Christmas Eve brunch. This is a keeper. Let me know if you end up making this for Thanksgiving breakfast or brunch.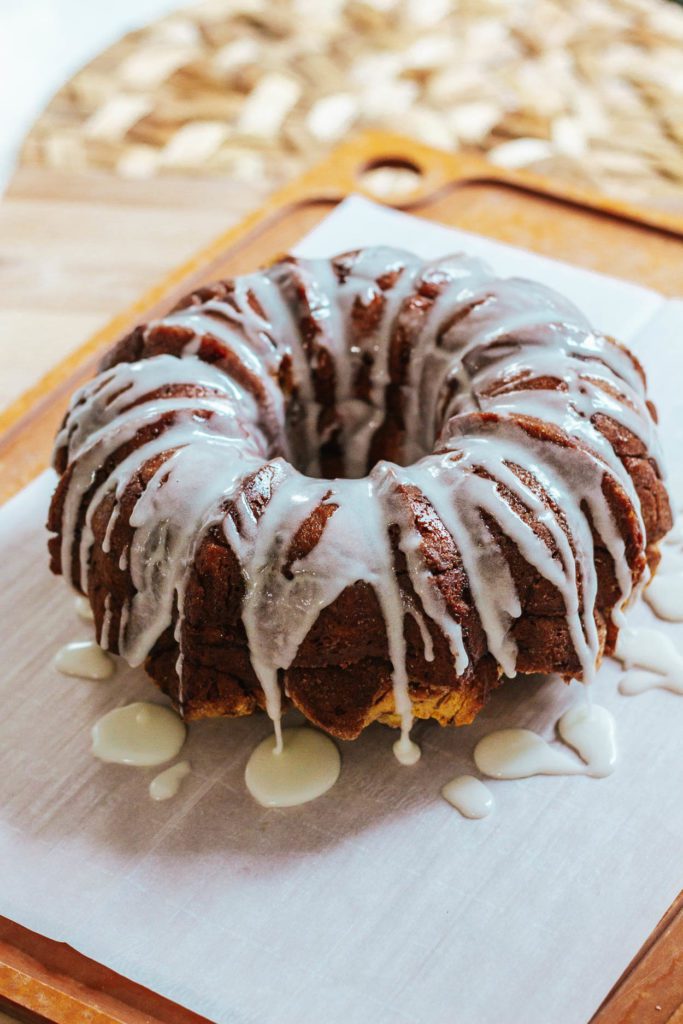 Store Bought is Fine
If you know who I'm referencing with that title, then we're friends. Seriously though, store bought is fine, but sometimes you want to be a little extra. You want to wow the hell out of your mother-in-law who is never wow'ed. You want to show your family that you've still got it! This cinnamon roll cake makes a great Sunday morning treat. So the biggest secret to making this delicious, cinnamon filled cake is that you use store bought cans of cinnamon rolls that are from the refrigerated section. YEP! So instead of making cinnamon rolls, you cut up the pieces, toss them in some cinnamon and sugar. Then you put them in a bundt cake pan (saving the icing for later) and you bake them. When it's done baking, you let it cool and you glaze the cake. Voila. So simple.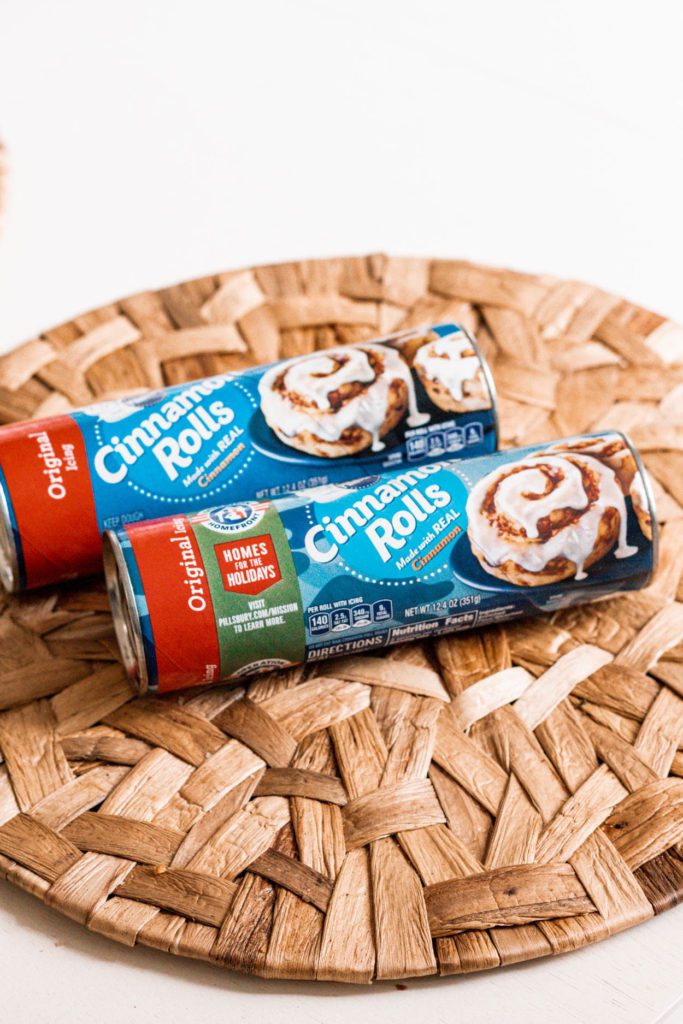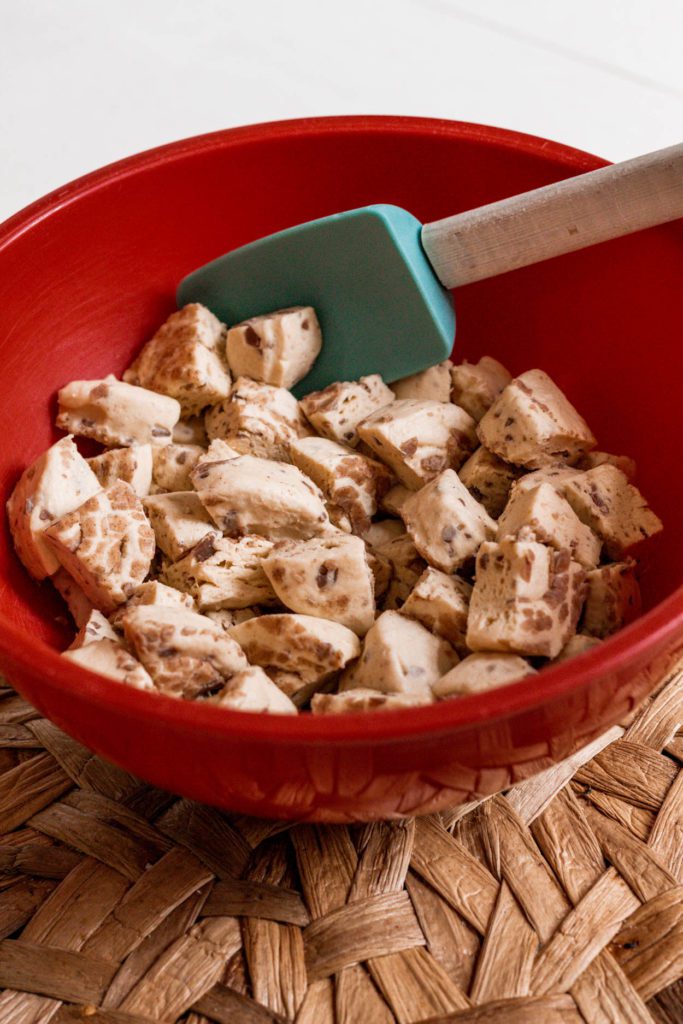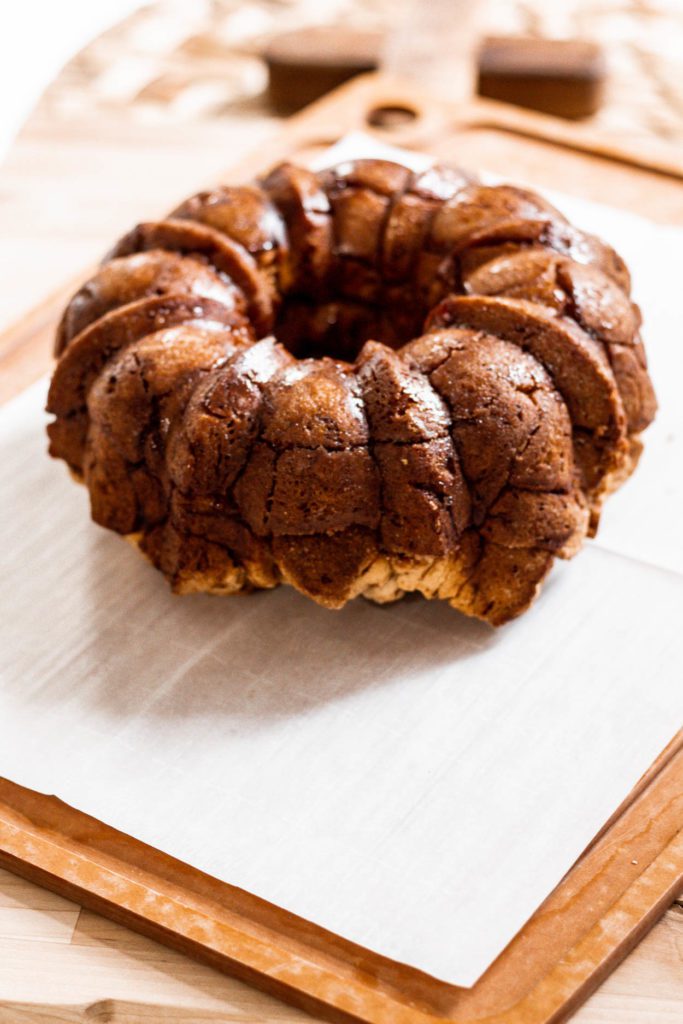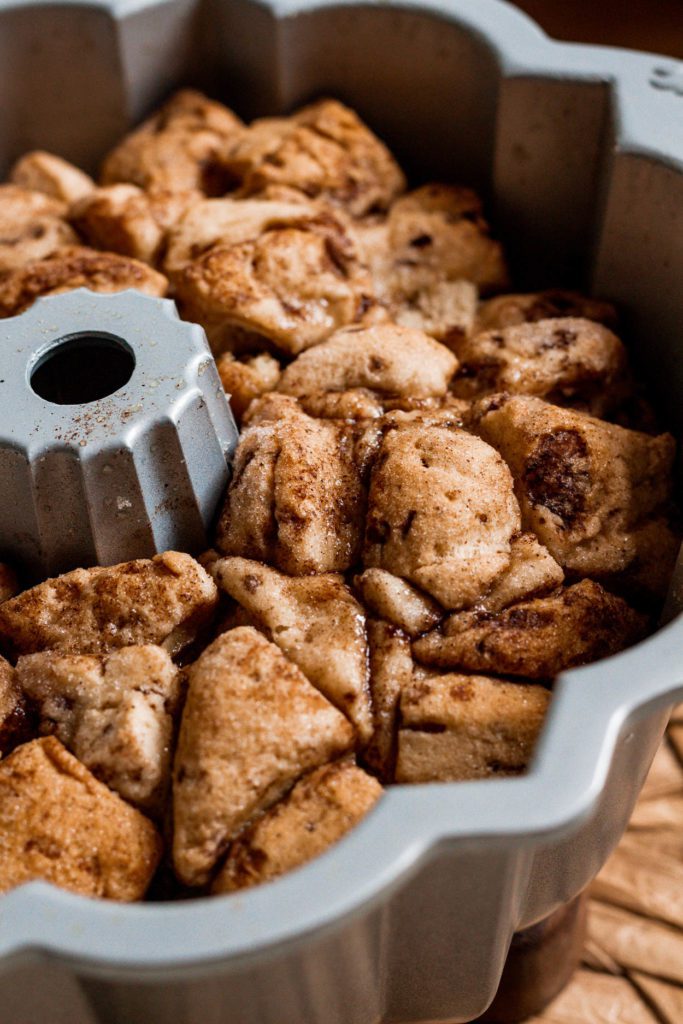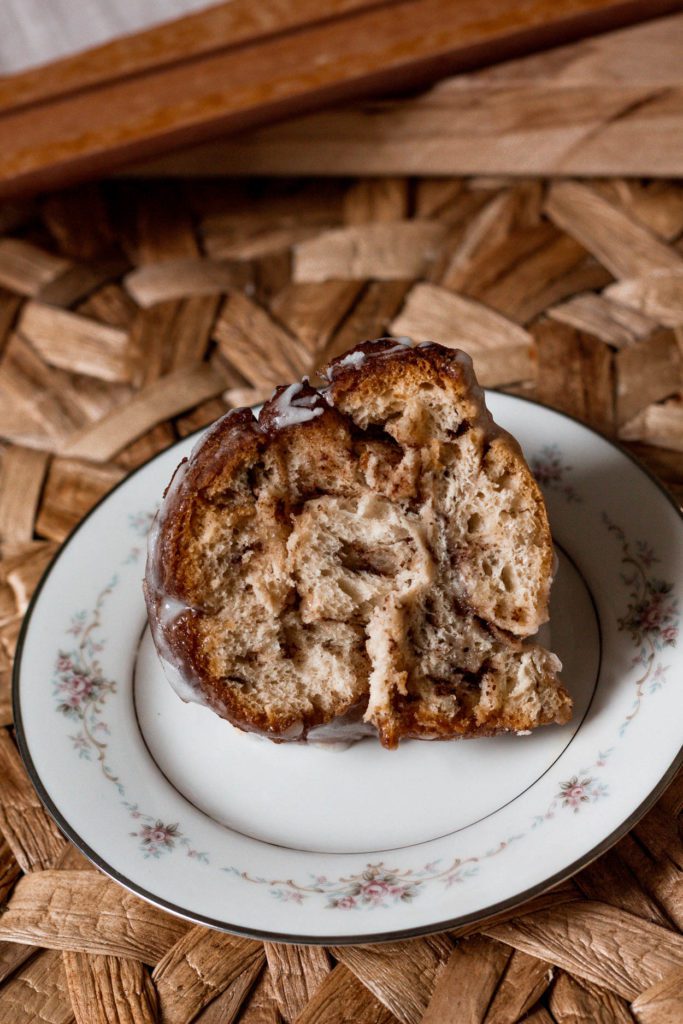 Cinnamon Roll Cake

Cuisine
Breakfast
Category
Food
Notes
Feel free to add nuts or whatever you'd like! I've known others to add chocolate chips, etc.

Ingredients
2 cans of prepared biscuit dough
Cinnamon
Sugar
Cooking Spray
Instructions
Preheat oven to 350
Cut up the 2 cans of biscuit dough into small pieces. Save glaze for later.
Sprinkle some cinnamon and sugar on the biscuit dough pieces (in a bowl)
Spray a bundt pan with cooking spray so biscuits don't stick.
Add biscuits to the bundt cake pan and put in oven
When it appears brown and not soggy in the middle (you can tell) take out and let rest.
When cooled, remove from bundt pan. Then, pour glaze over cake (I microwaved the glaze a bit to warm it up) I put down parchment paper and moved cake after it had cooled to another serving dish.
Serve!