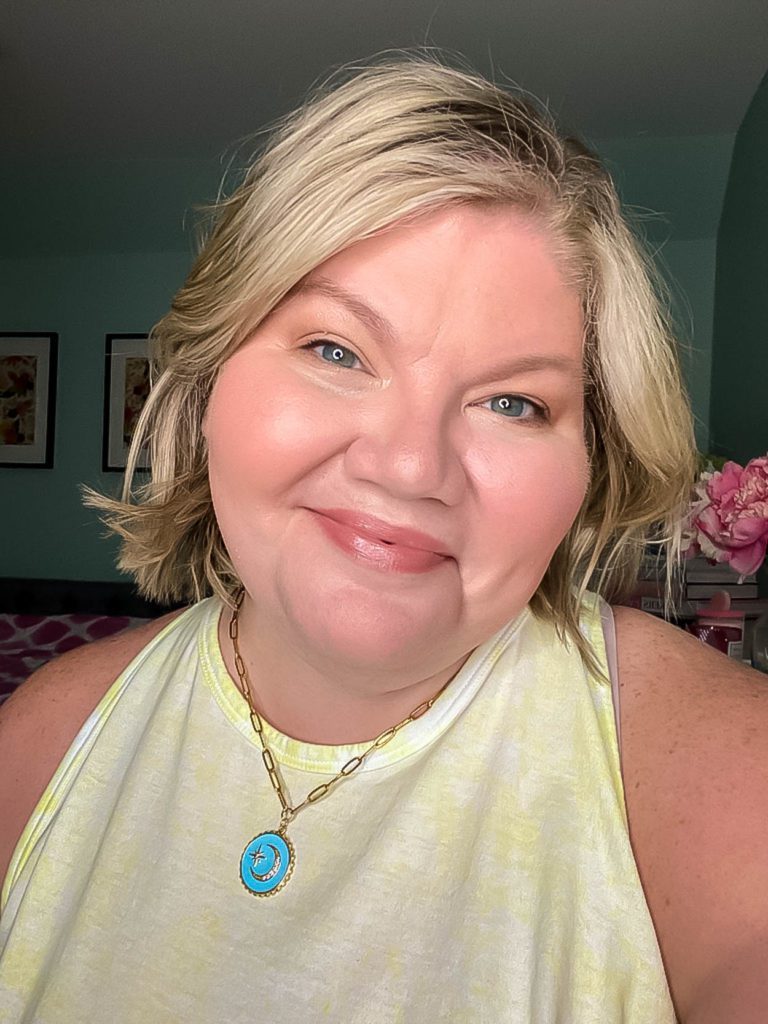 It's time for another get ready with me! I'm sharing the products I used to get this look! I've been very into really natural makeup, with a touch of warmth. I like my complexion to have a bit of radiance and everything else I just try to still keep natural, but add some color and enhance.
The Makeup I used for this look
I already prepped my skin for makeup. I like to do my skincare routine in the morning and let it just sit on my skin for a while before I move on to makeup. This normally means grabbing a cup of coffee and then finishing my makeup. If I'm in a rush, I'll do my skincare and go ahead and start with my primers and all of that. I always do my eyes first. That way if I have any issues with eyeshadow fallout, I can clean up before I move on to my complexion.
To prep my complexion I'm using two products. First up is the Urban Decay All Nighter Face Primer. I like this primer a lot and feel that it helps me when I'm outside in hot and humid weather, but I need my makeup to NOT budge. This primer is also hydrating, which is an added bonus. I take a small dab of this product and work it into my complexion.

I'm also using the Charlotte Tilbury Wonder Glow. This is also a primer, but it gives the skin a bit of radiance. I just work this into the skin and it perks up dull complexions. You can use this on top of foundation or in place of foundation on those days when you want that no makeup, makeup look.

For my foundation, I didn't want a lot of coverage, but just a tad. I used the Urban Decay Hydromaniac Foundation. I like this because it's not heavy, but it does offer coverage. You'll notice that I sometimes use this under my eyes as well. Since this is a hydrating foundation, I will use this in place of concealer if I don't need a lot of coverage. Need a more full coverage foundation?

I also used the Charlotte Tilbury Airbrush Flawless Finish Setting Powder (Shade 2) which I love. It sets my complexion and I like that the powder is so fine. It doesn't feel heavy on my skin. I apply this with a big fluffy brush all over my complexion, especially areas where I get shiny.

For bronzer and highlight, I always (95% of the time) turn to my favorite Charlotte Tilbury Filmstar Bronze and Glow. I use it to define areas and also add a bit of definition to my complexion. I've used this so much, that I'm about to purchase yet another one. I believe this will be my third or fourth one.

I've been LOVING Tower 28 Cream Blushes so much. I find that this is the only blush I'm using most days. It's creamy, it's pigmented and I feel like it's long-lasting. You can also use these on your lips as well! You know I love a good multi-use product.

For my eyeshadow, I used the Patrick Ta Major Dimension Eyeshadow Palette. Yes, this palette is NOT cheap. It is a great palette though and all of the colors are shades I love and use all of the time. The shadows are pigmented, easy to blend and I like the mix of satin, shimmer and matte. It also features 2 cream bases that you can use in variety of ways. (There are so many nude palettes that you can buy for less if you need that option!)



For my lips, I normally always break out the Charlotte Tilbury Pillow Talk liner and lipstick. It's my go-to color and I love it so much. It's that perfect berry, pink color. I love the formula and it feels great on my lips. It's my no-brainer lipstick that I swear by.

For my next look, I'll show you a five minute makeup look where I only use a handful of products. I LOVE a glam look, but simple makeup has been calling my name recently. Follow along as I continue to post more get ready with me looks and share the products I'm using and enjoying.
Shop The Post