I had filmed this video way back in the beginning of July, but guess what?!? I'm STILL super into these products so I'd still consider them to be my favorites for both June and July! The weather is still about the same-hot and disgusting.  I've still been into the same type of makeup look and I'm still using the same skin care.  So I felt like, even though I failed to get this post and video uploaded in a timely fashion, I was still ok to upload, even at the end of July because nothing has really changed! PS, I did forget to include the NeoGen pads in the video.  Why I have no idea, but I'll talk about them on here in this blog post to go over why they are so wonderful!
June and July Beauty Favorites That I've Been Wearing And Loving
Who doesn't want smoother, brighter skin?!? This lightweight magical concoction from PC is amazing at leaving my skin glowing and much more even in texture.  It's a nice exfoliation, but not too much fi you know what I mean.  It's a lovely, lightweight formula that I simply can't get enough of. It hydrates, soothes and leaves my skin looking so good.  Perfect for anyone wanting to firm up their complexion, kick those fine lines and wrinkles goodbye and to help fight free radical damage.  Trust me on this, it's an amazing product at such an affordable price.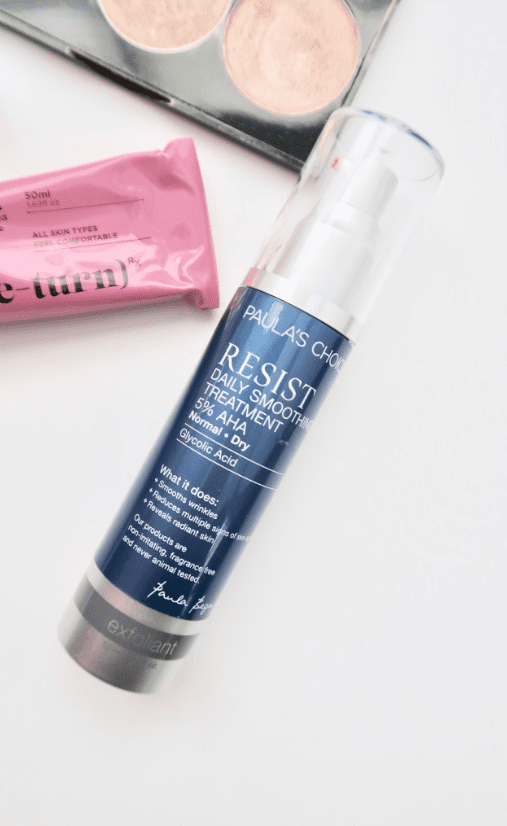 Again, what is it with Korean Skincare products?!? They're amazing!  I honestly haven't used a moisturizer this good in quite a while.  I love it because of the consistency, the way it leaves my skin feeling after I apply it and I love the results I've been getting since using this as my main moisturizer.  The formula helps repair and restore damaged, dehydrated and sensitive skin.  It features naturally fermented ceramics, which help to increase the skin's moisture levels while reducing fine lines and wrinkles.  Niacinamide also helps to brighten the skin and helps with dark spots as well. An ingredient I've never heard of is madecassoside.  It's an old ancient herbal remedy that's derived from pennywort, which helps to soothe inflammation and calm redness.
Again, this formula is so good that I've been really loving using it on my skin.  Even in the hot, humid summer weather that we're having (which I'm so over btw)  it hasn't been too heavy or made my oily, combination skin freak out at all.  That right there says so much about how amazing this product is and I think it would be amazing for so many different skin types.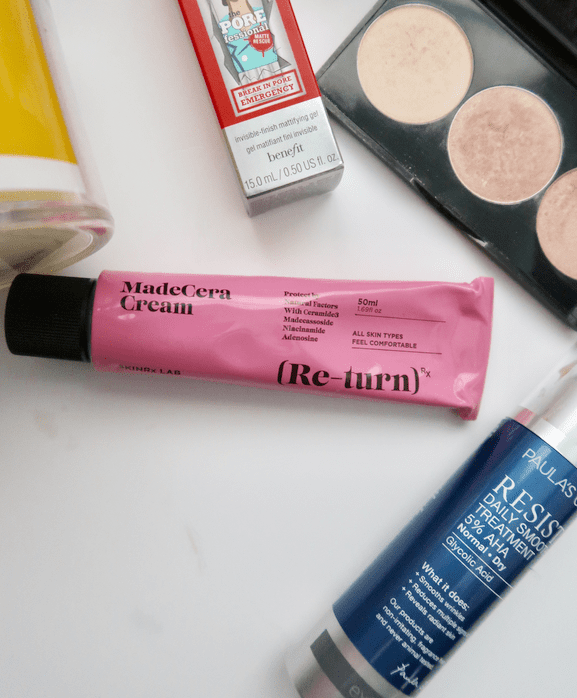 I'm not a fan of the original formula of the POREfessional, BUT THIS ONE is fantastic.  When I use this, I don't notice a ton of difference immediately when it comes to my pores, but the longer I have this on, the longer my makeup has been on my face and even going outside in the humidity, I'm noticing how much better my makeup is holding up when I use this primer.  It's an invisible-finish product and it doesn't contain that silicone feeling that I'm not a fan of.  Instead, it's a gel and you need the smallest amount of this to cover your pores. It features diamond powder, which helps to blur those pores and if you're worried about getting oily, this will help keep you matte!  I won't say that I don't notice any shine at all, but it helps keep it at a good level in my opinion.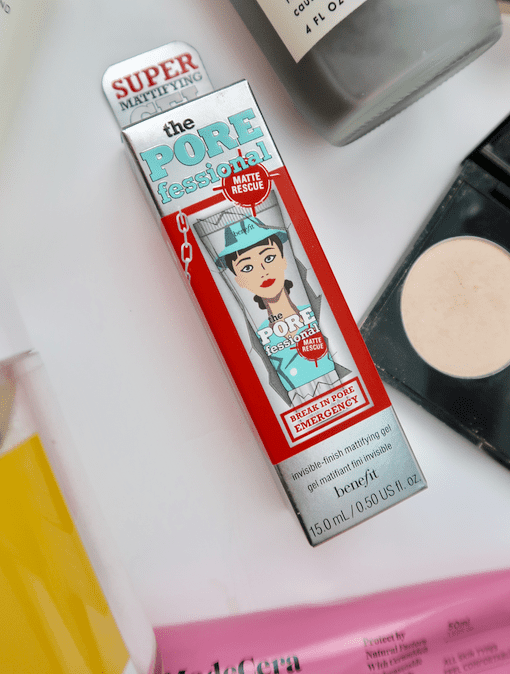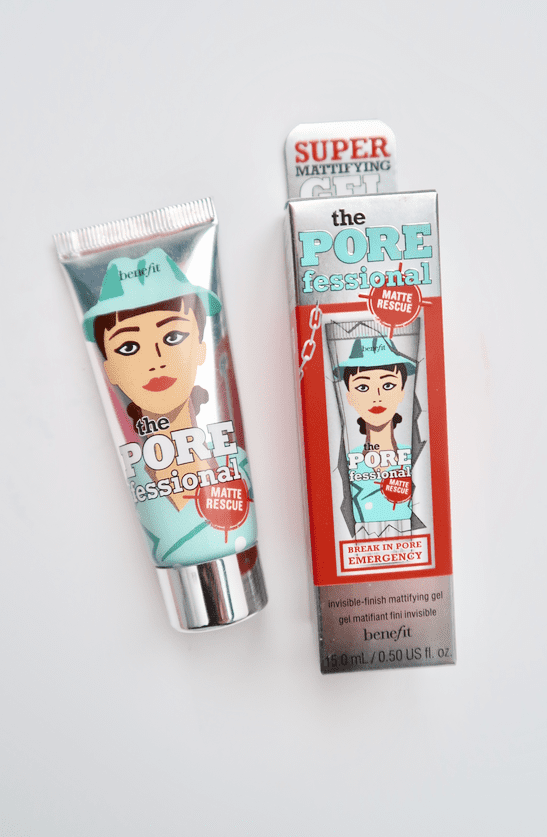 This sulfate-free formula is one of the most impressive cleansers I've used in a long time.  It smells amazing, leaves my skin looking refreshed and my pores barely noticeable.  Plus, the consistency is somewhat similar to a jelly cleanser, kind of. HA! It's antibacterial (thanks to charcoal) it is also detoxifying, but not in a too aggressive type of way.  Instead, using this cleanser has left my skin feeling amazing! It features Palmarosa which is what gives it that amazing scent (think lemon, rose) but it also helps with oil reduction, moisture retention, wound-healing, cell regeneration and it's very helpful with acne issues.  I feel like this cleanser is probably best for more oily skin types or those who suffer from acne.  I'm in love!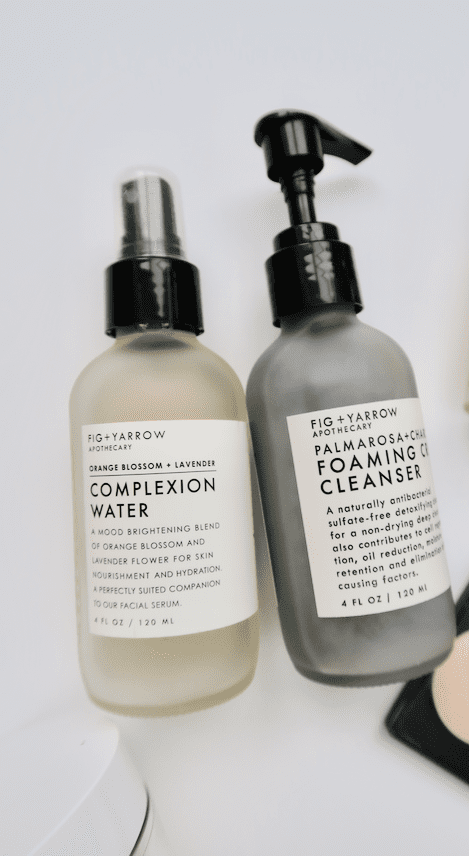 I can't even begin to tell you how amazing this complexion water smells.  It features Neroli (which comes from the bitter orange blossom)  which is known to be a mood-brightening scent.  I spray this everywhere including my face, my hair, my room, my body.  Anywhere I can get this scent-I'm spraying it! It's amazing for anxiety and those crazy stressful days when you need a moment of calm.  It also features lavender, which is great for helping the skin and helping to calm sensitive skin types.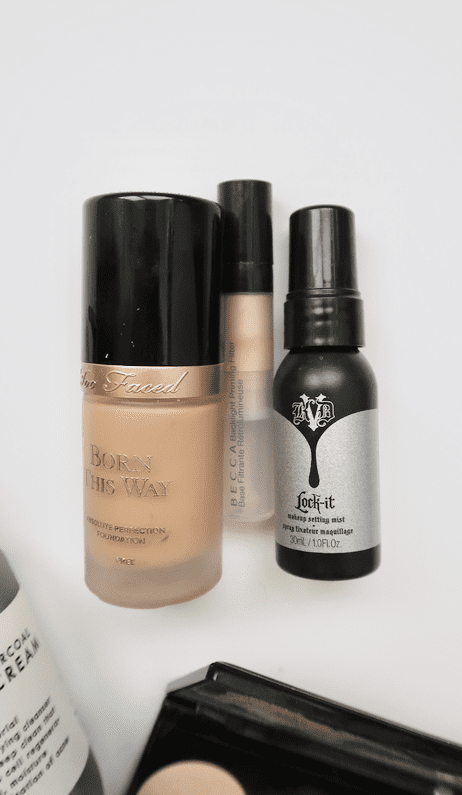 I have fallen back in love with this foundation.  It feels so lightweight on the skin and right now, it's been the foundation my skin has been loving this summer. It features coconut water, so it's hydrating, but it's nothing too heavy for those really humid days.  It's buildable and they have a decent selection of colors available! If you're looking for a new foundation, I think you'll like this one a lot! Plus, they also just released several products in this line, including this one that I want to try! Born This Way Naturally Radiant Concealer 
This primer has been on constant rotation for quite a while now.  I was given a sample of this and I love it so much, I have to go get the full size because it's amazing!  It creates this radiant glow that just makes the skin look so alive and so amazing looking.  Even with my combination skin, this primer has worked great.  I sometimes use this primer a little differently than most.  Sometimes I actually just mix this with my foundation because I love the way it makes my skin look.
I've said it a thousand times on this blog before, but living in Georgia means that I have to suffer through some really hot and humid weather.  That being said, I have to make sure I lock my makeup in place because who wants their makeup to NOT last in this gross weather?!? This lock-it setting mist is really nice! It features a unique applicator so when you spray the formula, it doesn't just spray this heavy mist of product, instead, the application is very fine!  It works great to keep my makeup in place and it also feels very hydrating.  I only had a small sample of this, but I think that I'll purchase a full size of this!
This innovative exfoliation pad clears skin manually and chemically. The triple-layer gauze pad uses threading technology to gently remove dead skin while the AHA chemical exfoliant deeply penetrates to dissolve dirt and oil in the skin. Lemon extract delivers an abundance of vitamin C for skin brightening benefits.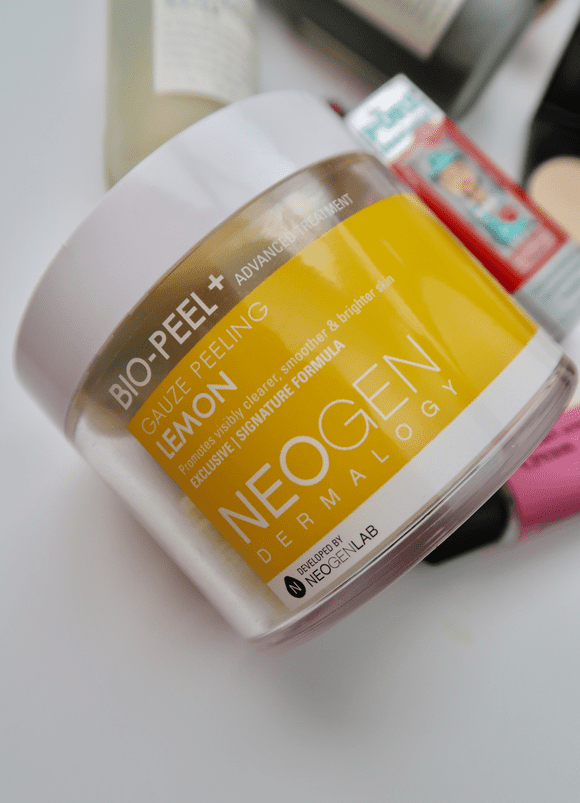 Using this pad has made my skin feel so AMAZING! It's so much more smooth and if I had any issues with enlarged pores, they're almost non-existent at this point. I picked these up a while ago and kinda tossed them aside, but thank goodness I remembered them! My skin has been doing so well with them!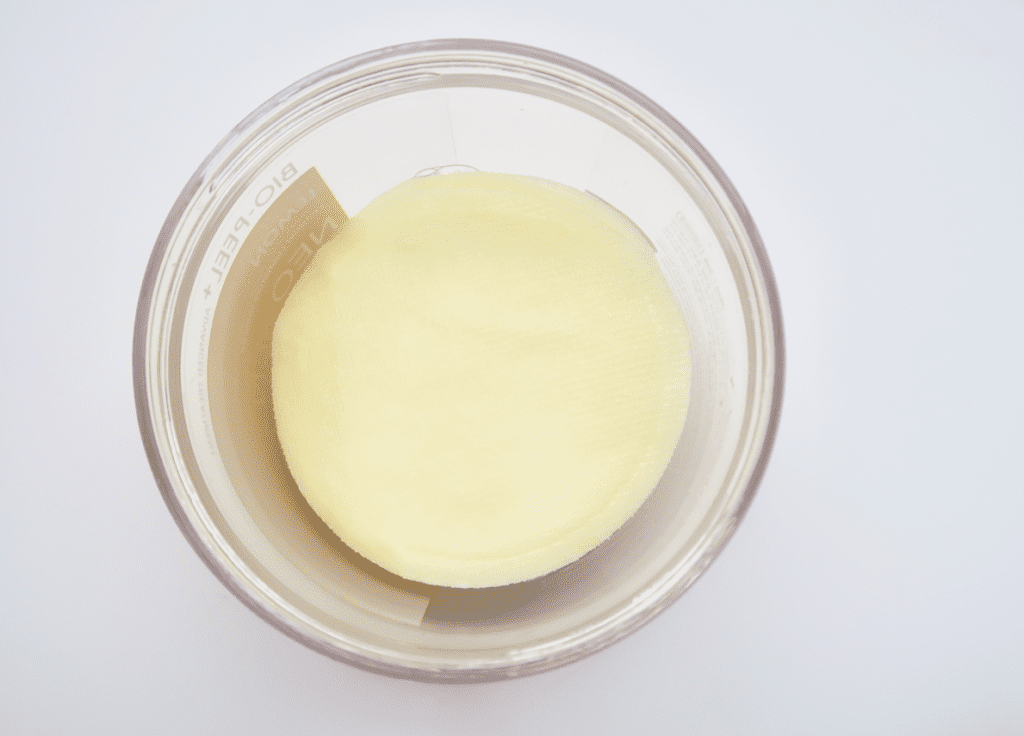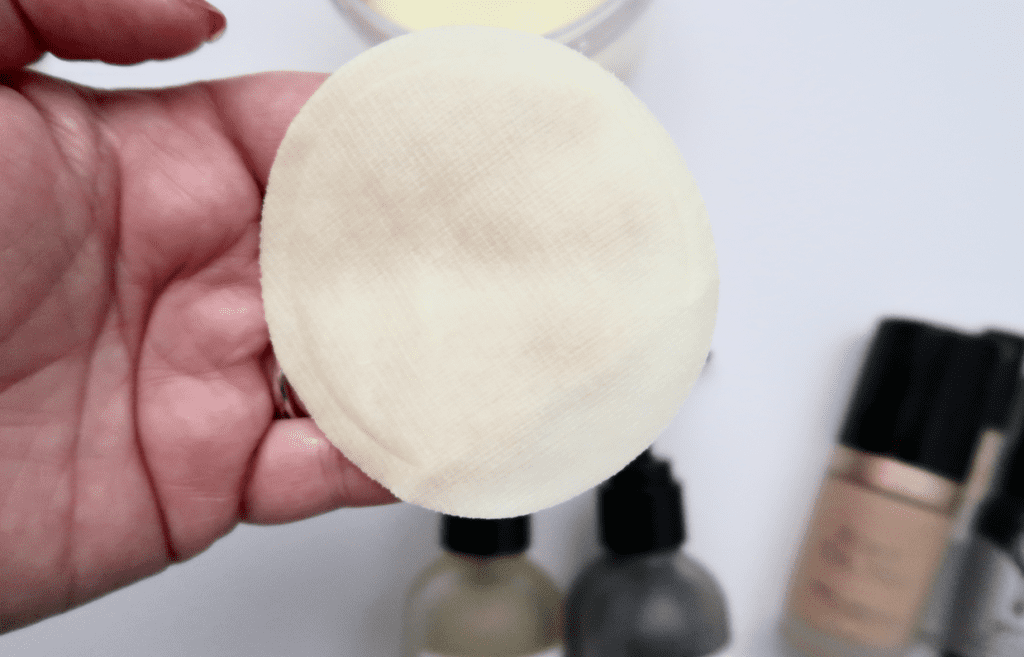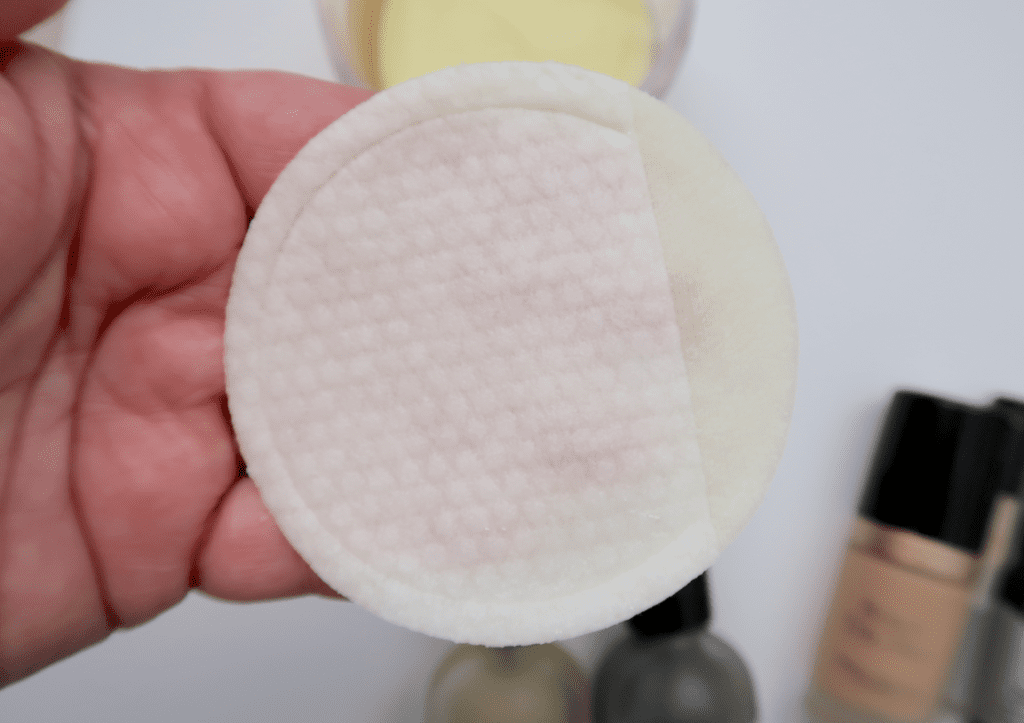 I've spoken about this product before and I'm still loving it.  It gives such a beautiful highlight, without making me look like a disco-ball because honestly, that's not my thing!  I can make this highlight seem so soft, but if I need to, I can for sure intensify the look! It's such a buttery formula and the colors work great with my skin tone!  There is another palette available that I believe is more gold tones!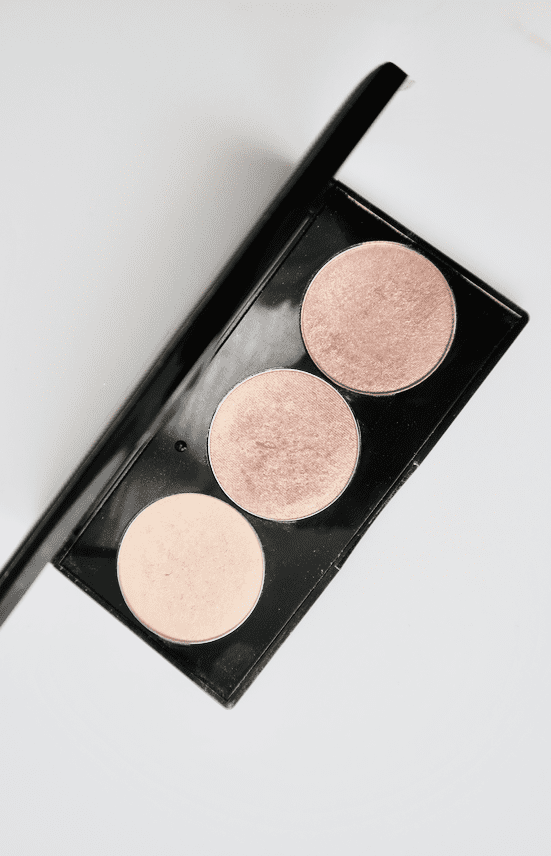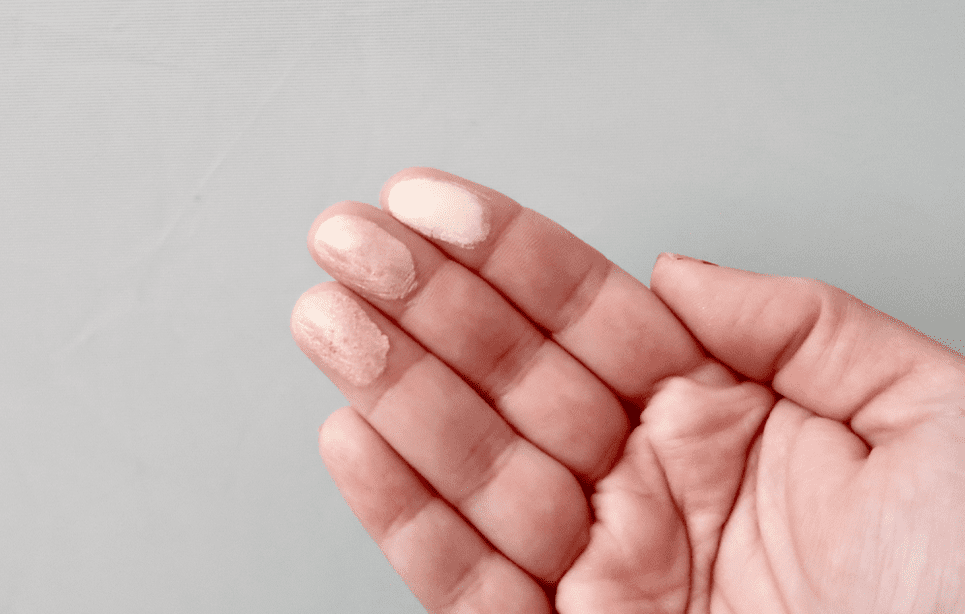 Did you guys have any products that you've been loving lately? Let me know in the comments below!

Some products were sent to me for review purposes.