It feels a bit odd to be posting regular content again, but I wanted to take this time to say that there is still work happening on my part both online and offline. I'm still educating myself and I'm currently putting together a post sharing resources that I have found helpful. I think it's incredible the change that's happened over a week. I know there will be a lot of work happening offline as we all continue this movement.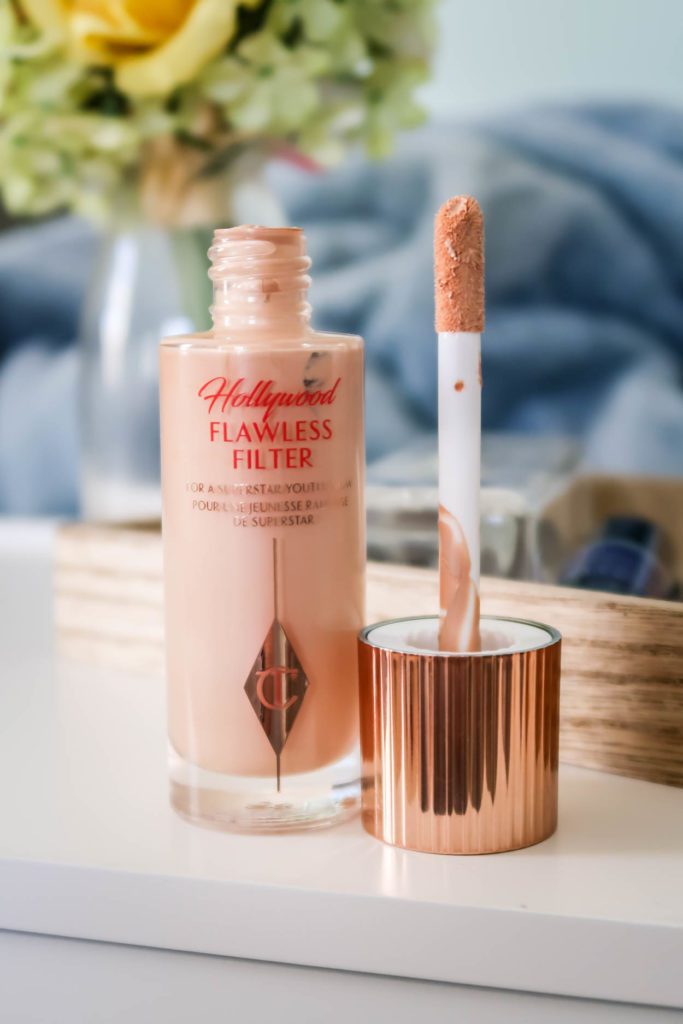 Over the past couple of months I have either had to replace empty products that I've used up, or I was bored and shopping online during the stay-at-home order. #truth So that leaves me with several new products that I've been using for a bit and I want to talk about them with you!
This is a product that I've been using for a while. Quite a few people swear it's the magic primer for under eyes. It's supposed to hydrate and also help with your concealer by smoothing the under eye area and helping with fine lines and wrinkles.
This is a product that I think I like? I don't think it's blown me away, but I think that my concealer does go on better and smoother when I use the primer. I'm going to continue to use it to see if the longer I use it and see if my thoughts change. So far it's just an ok product to me.
I talked about this in a previous post, but I ordered some new Olaplex products to try. I've been a big fan of their No 3 product for years now, but wanted to try a couple other products. So far, I'm really impressed and think that I'll probably keep these in my hair routine for good.
*I talk about products I use to keep my hair frizz-free and smoothe in this post
I am not the first person to talk about this drugstore foundation, but I'm probably the last one to try it. It's been all over the internet for quite a while now and I think someone compared it to the Hourglass Stick Foundation, so I decided to try it.
It's incredible. It covers, blends easily and it doesn't feel heavy on my skin. The coverage is so good. I'm really, really impressed. Especially for the price tag of $5.99.
Lindsey Regan Thorne mentions this on her Instagram stories a lot. I'm pretty sure she said that she keeps this in her makeup bag for bridal clients. One day I just bit the bullet and decided to try it. It's good. Like REALLY good. I love the coverage it provides and it is fantastic at covering imperfections. Plus, I like that it has a matte finish.
Some days I'll use this on it's own. Other days, I'll mix a pump into my moisturizer. It gives a great look to the complexion. I find that this is the foundation I'm reaching for most days when I'm wearing makeup.
This is a really nice medium coverage foundation. It gives my complexion a nice healthy radiant look and it's not heavy. However, I'm not sure this would be a great foundation for oily skin types. Right now, I'm not so oily, but I'm not sure how this will work once the temperatures start warming up.
One thing I love about this foundation is that it's fragrance free. One thing I hate is the packaging; it doesn't have a pump. So I ordered one from the Sephora website, but realized that once I apply the pump, I can't use the top with it. I don't think I'd travel with this one at all.
Performance wise, it's a great foundation. However, I think the packaging could use a few improvements.
The $29.00 deodorant that broke the internet and it's not even a natural deoderant! Honestly, so many people talked about this deodorant that I finally gave in and tried it. I found a kit that came with a deodorant, a body wash and a lotion.
Well, I get it now. Not only does it smell so clean and fresh, but it works. My pits dont' stink. This deodorant lasts and I'm amazed at it's abilities. At first I wasn't sure on the scent, but it's grown on me and even my husband has complimented it.
I've worn it lounging around at home. I've worn it to go on a walk. I've worn it to play tennis. Bottom line, my pits don't stink and I think it handles sweat nicely.
I think I'd actually repurchase this and I can't believe I'm typing that.
I have tried Kiehl's Powerful-Strength Face Serum and really liked it so when I saw that they were coming out with an Eye Serum in the line, I thought I'd give it a try. I ordered this on April 16th and I've been using it ever since, both day and night.
The reviews on this are not good. A lot of people say that they experienced burning and felt that it offered little to no hydration. Some people thought that it helped with their dark circles a bit. Overall, the reviews look bad, but it has a four star review on Sephora.
I'm still on the fence with this one. I don't think it's an ultra hydrating eye cream. If you need a really hydrating eye product, I'd go with their Creamy Eye Treatment as it's the most hydrating under eye product I've ever used. I do think it's helped a tiny bit with my dark circles. Mine aren't severe, so I feel like this has taken a bit of discoloration away.
I'll report back on this one once I've used it longer.
We're all friends here and well, I have bumps that just drive me crazy. They feel like chicken skin. I have some on my arm and also on an area by my butt. It's not the sexiest thing, BUT I think that this FAB product has really made a difference.
The product features pumice buffing beads that are very fine. They exfoliate physically, but the product also features glycolic and lactic acids that exfoliate chemically. Basically, it's a great exfoliant. Probably one of the best that I've used.
For me, I think even if I didn't have bumps, I'd still use this as it's a great exfoliant. It doesn't feel harsh, but it does a great job at exfoliating. I love that it's a physical and also chemical exfoliation. One tip would be to NOT rub this into the skin really hard. I feel like it could go wrong quickly if you're rubbing it on the skin with rage, ha.
I love that not only is this a clean beauty brand, but it's a product that WORKS! I have little to no lashes. They're fine and very blonde. They also have no volume. This mascara works to coat the lashes and adds length and separation. I LOVE IT.
I started with a sample of this from one of my Sephora orders and loved it so much I ordered the full size. I don't have any issues with it smearing or flaking off. It's been great.
I'm still loving this concealer. I also love the brush that they sell to go with it. It's really good. The formula of this concealer is light, but it still covers nicely. The concealer is full-coverage and waterproof. So it's a really good concealer if you're looking for one that will offer coverage.
My go-to concealer is NARS radiant creamy concealer, but I still find myself using the Hourglass one often. In fact, I think that these two are great used together. I think that the NARS maybe offers a bit more coverage?!? However, I think that the Hourglass concealer offers a great coverage, but maybe not as heavy as the NARS.
I can use this product three different ways and I LOVE IT!
Add it to your skin for an instant pick me up
Add it to your foundation for a beautiful glow
Use it on the areas you want to highlight
Make this your makeup primer
I really use this product all of the time. It's such a great addition to the CT Makeup line. Lately I haven't worn much makeup, but when I just want a bit of a glow to my skin, I use this product. It helps to illuminate the skin and help blur the appearance of pores.
Have you used any new to you products that have stood out to you? Let me know! You guys know I'm always looking forward to experiencing new products.
Shop The Post