Heads up! There is an amazing Julep 6-pc set that is on sale at QVC for their Today's Special Value! It's $39.98 and if sold separately, the value would be $193.99. *This was a PR Sample that was gifted to me from QVC*
Julep Super-Size Nail & Cuticle Treatment 6-pc Collection
Super-size Oxygen Brighter is Better in Pink Glow
Super-size Oxygen Nail Treatment in Pink
Super-size Be Strong Oxygen Nail Therapy
Super-size  (2 pack) Your Cuticles Look Thirsty Cuticle Cream
Crystal Nail File
Bag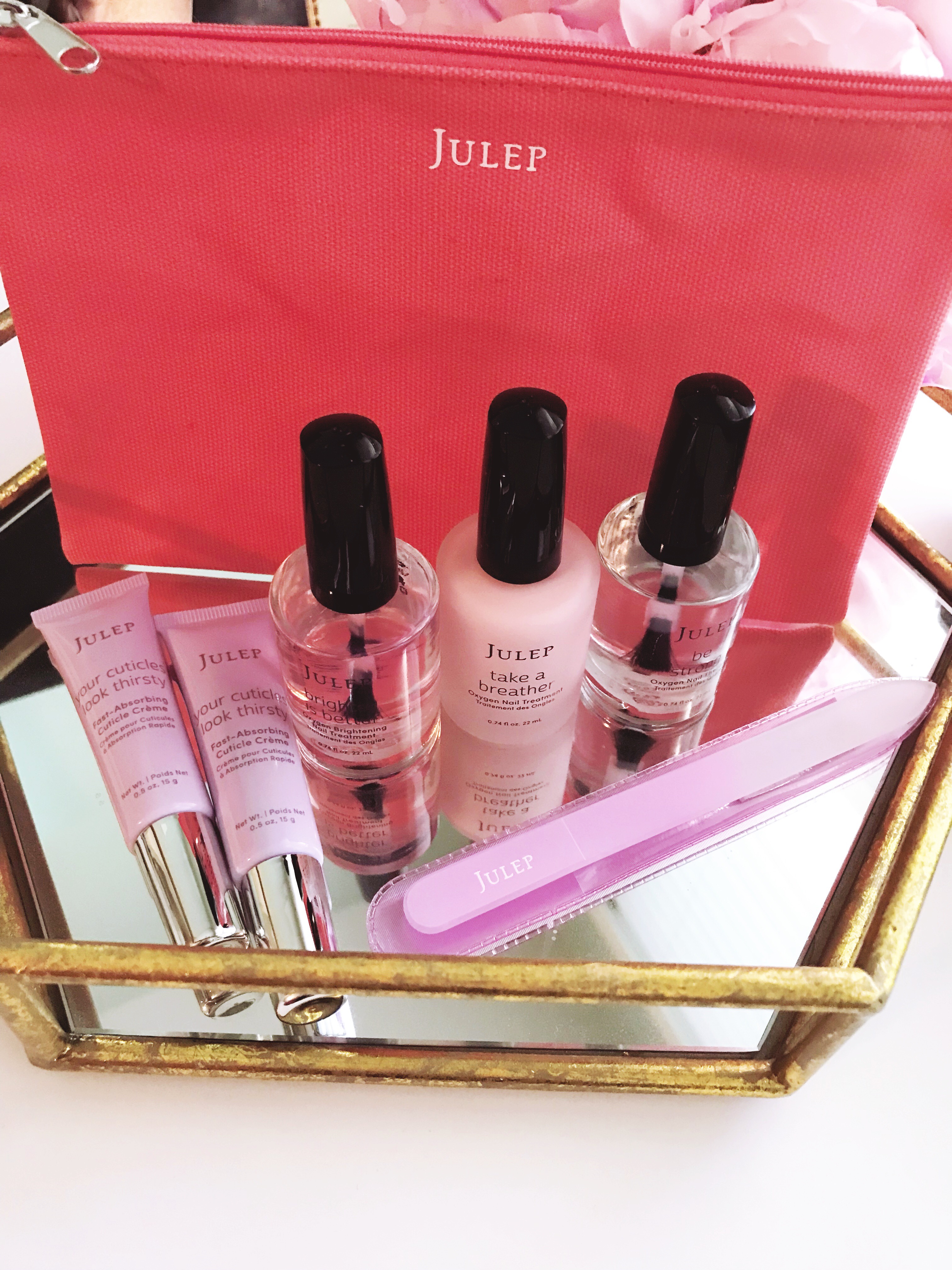 As soon as I saw this special, I knew I had to share it. This would be such a great gift to yourself OR a great gift to put back for the Holiday's. The products are super-sized products, so you're getting three nail treatments, two cuticle creams, a crystal nail file (which is a must-have) and a cute bag to keep it all together in. It's such a thoughtful gift for someone and the quality of the products is outstanding! 
If you're looking to give your nails a little TLC or you're just starting to look for great gifts for the Holiday's, you gotta check out this amazing nail set today! You can't beat the price and if you're like me and you're looking to save a few bucks by doing at home manicures, this Julep set would be a  great kit to have on hand! Happy Shopping!
This post contains a PR Sample sent to me for review purposes only. It also contains affiliate links. All thoughts and opinions are my own.