It's that time of year again where you'll probably start getting really tired of hearing about the Nordstrom Sale and I get it.  Every blogger in the world is talking about this sale.  However, even as much as I get tired of hearing people talk about it, I still have to share what I think are great buys when it comes to beauty products. Now there are other items on sale.  Everything from clothing, shoes, jewelry and accessories and more.  So be sure to check those out as well. I have to admit that I wasn't blown away by the sale this year when it comes to clothes, etc.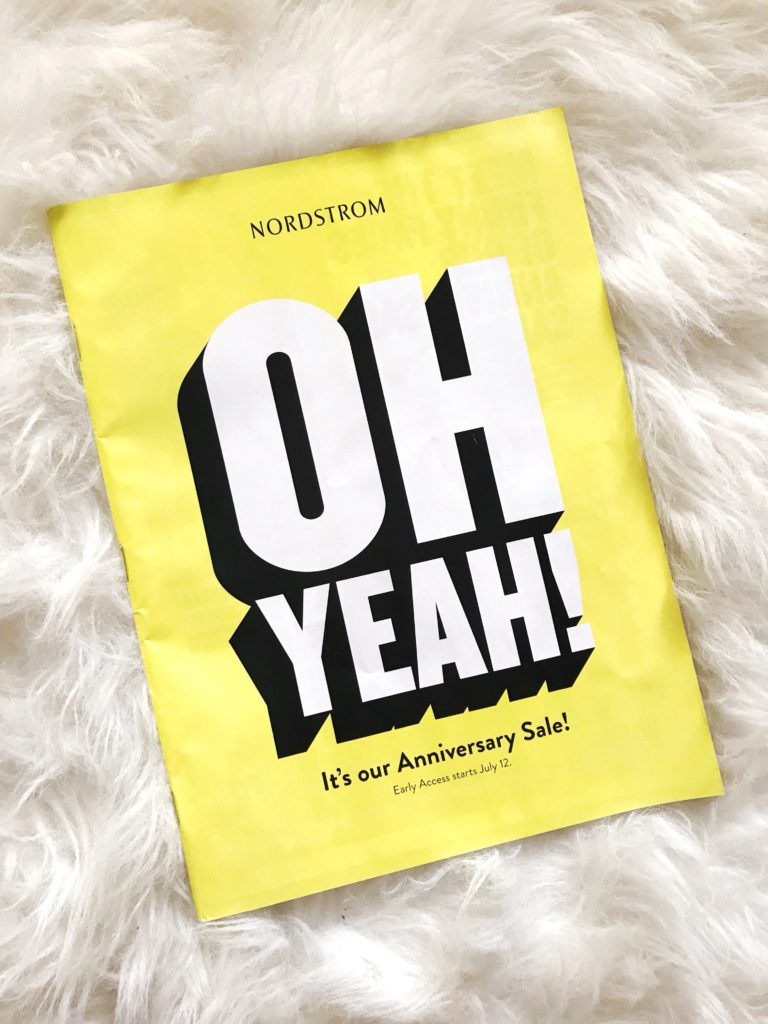 I went to the store yesterday and looked around and did some shopping myself.  Here are the products that I think are worth taking a look at! You can purchase these online or IN STORE if you have a Nordstrom Debit Card or Credit Card. If not, you'll have to wait until July 20th to shop.
Nordstrom Anniversary Sale Beauty Items
BeautyBIO GloPRO® Micro-needling Regeneration Tool Face and Eye Set 
#5597809 Normally $269.00 NOW $169.00
I've been really curious about this little device and think that it's at a price point that finally allows me to splurge and get it to try.  It helps to improve collagen production and help with fine lines and wrinkles.  I'm very, very curious!
PMD Personal Microderm PRO Device 
#5061478 Normally $199.00 NOW $133.00
I've talked about this device on Simply Stine before and I think that this a great little device to pick up! Microderm at home is possible and I've seen fantastic results with this!
#558527 Normally $172.00 Value NOW $52.50
I always look for MAC Brush Kits during these sales and the Holiday's because they're always a great buy! This Anniversary Sale kit is a really good buy in my opinion!
MAC Nordy Girl Face and Eye Set 
#5585735 Normally $202.00 Value NOW $44.50
You get a gorgeous palette, an eyeliner and a mascara for $44.50! You can't beat that!
Charlotte Tilbury Pretty Glowing Skin Palette
#5594058 Normally $153.00 Value NOW $75.00
You guys know that I'm obsessed with pretty much everything Charlotte Tilbury so when I saw this palette, I freaked out! It's so beautiful and it has all of the blushes, highlighters and bronzers that I love.  All in one palette.  If you get one item during the sale, I so suggest this one!
Charlotte Tilbury The Pretty Pink Lipstick Set
#5594060 Normally $90.00 NOW $60.00
Charlotte Tilbury has the most beautiful lip products.  They feel amazing on and the packaging is incredible.
Bobbi Brown Deluxe Eye and Cheek Set
#5597478 Normally $380.00 Value NOW $98.00
I think that this is a gorgeous set from Bobbi Brown that would be a good item to pick up for upcoming Holiday's or even birthday gifts for someone who loves makeup. I really do love the quality of Bobbi Brown products and I think that this palette is a great value!
NARS Hot Escape Eye and Cheek Palette 
#5587552 Normally $131.00 Value NOW $49.00
This palette is so beautiful! I saw it in person and it's incredible.  The color selections are perfect for all skin tones and such a steal at $49.00!
#550379 Normally $75.00 NOW $52.00
If you love a good lotion, you will love this one.  It's rich and feels amazing on the skin.
Lancome Anniversary Mascara Set
#5596066 Normally $95.00 NOW $59.50
I've been on a Lancome mascara kick lately and I saw this kit and thought that it was a great value! Plus, it allows you to experience some of their best-selling mascara products!
#5597274 Normally $68.00 NOW $$45.00
I LOVE Aveda products, especially their hair care. In fact, I did an entire post on my favorite Aveda Hair products previously. This is a great kit that has some of my favorite products included for only $45.00.
Jo Malone Classic Layering Set
#5606342  $100
Jo Malone is my go-to scent nowadays.  I feel like once you experience her fragrances, nothing else compares. This is a perfect set to put away for the Holiday's or to treat yourself to! You can't go wrong!
Diptyque Anniversary Five Candle Set
#5602420 Normally $75.00 NOW $55.00
These candles are incredible.  If you'd like to experience more than one, this set gives you that opportunity.  Just a heads up, they're small! However, these have such an incredible fragrance that even the small ones fill up my room with scent so nicely! These are the best candles I've ever owned.
#5609039  $95.00
So I'm really  curious about Le Labo.  I've heard so many people talk about it and this little fragrance duo features two scents that people go nuts over.
Trish McEvoy The Power of Makeup® Planner Collection Sunlit Glamour
#5599122  Value over $585.00 NOW $225.o0
I had ZERO intentions on picking up this planner, but my girl Shannon at Trish McEvoy gave me a touch up and pulled out the planner and I was sold immediately.  This is such an incredible value AND the whole planner system is freaking genius.  I can't wait to show this baby off to you guys soon.  PICK THIS UP because you will be so impressed!
Trish McEvoy The Essential Eye Opener Collection
#5607895 Value $66.50 NOW $35.00
If you can't splurge on the planner, these two Trish McEvoy products are a great way to try out some of her products.  Shannon used both products on me and I loved them! Also, the mascara is a tube mascara if you're into those!
Nordstrom Anniversary Sale 2018 Information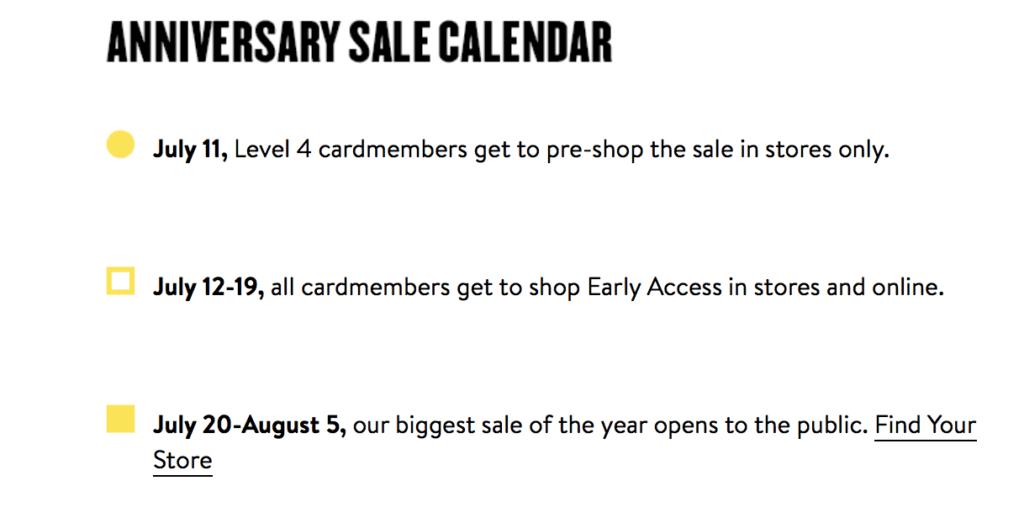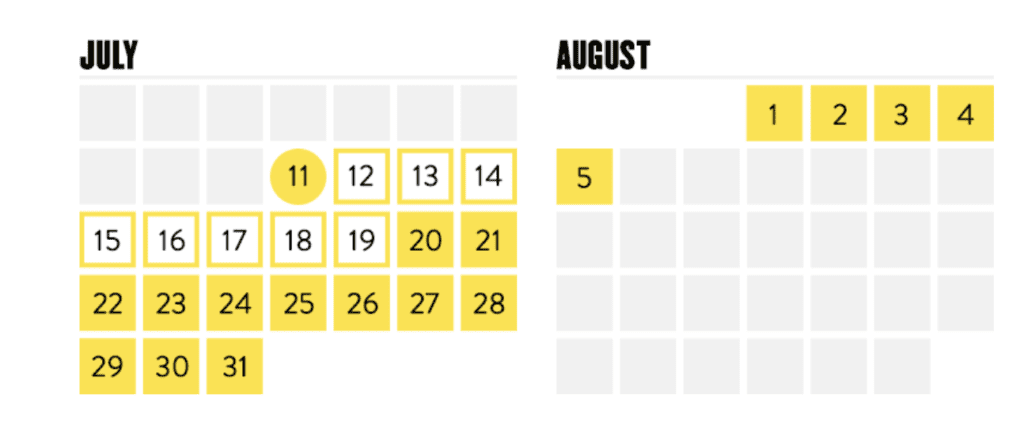 Public Sale starts July 20th and goes until August 5th!
Try a personal styling service because it's FREE! Psst…they also have beauty stylists available to help you with all of your beauty needs! Not getting paid to say this, I just think that a lot of people don't realize that this is a service that is available complimentary!
Sure, we all get a little tired of seeing #NSale over and over again but there really are some great deals to be found during this sale. I think ahead and shop for Christmas and birthdays with this sale because there are some great limited-edition sets that you normally can't purchase. I promise though, I won't talk about this sale over and over again. This is it!
Are you shopping the sale? I want to know what you're planning on picking up! Let me know below!