When I first saw the news that Hourglass was releasing their new Hourglass Vanish Airbrush Concealer, I was super excited. Their Vanish Foundation formulas (both stick and liquid) are some of their most popular products the brand has released. I was excited to see them add a concealer to the Vanish line.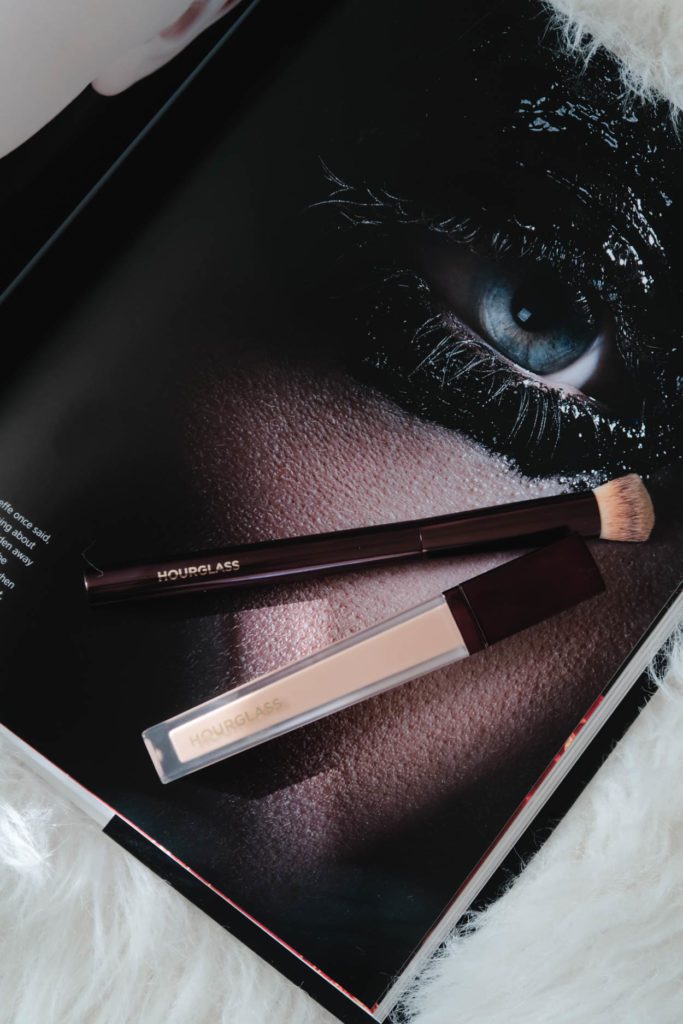 Hourglass has some of my absolute favorite complexion products. Their Ambient Lighting Blushes are incredible and their Ambient Lighting Powders make your skin gorgeous! Their Veil Translucent Powder is my go-to setting powder. So could this new concealer be another favorite as well?
Concealer 101 | My Requirements For a Good Concealer
We all turn to concealers to cover up a variety of issues from dark circles, breakouts, and even turn to them for brightening up our complexions. Also, we want them to be long-lasting. We put on our makeup in the morning and expect it to do its job all day long. No matter what situations we put it through.
However, we also have expectations about our concealers. We don't want them to be heavy. We don't want them to crease and we need them to NOT emphasize our pores or imperfections. Sometimes you might be asked: Are you looking for a light coverage concealer or more of a full coverage concealer? Concealers have a major job to do.
I've had my go-to concealers that I really do enjoy using and they do a great job, BUT as I'm a beauty blogger, it's my job to investigate new products and new formulas. When I hear a lot of people talk about a certain product, I'm intrigued. The Hourglass concealer is one that I was for sure curious about!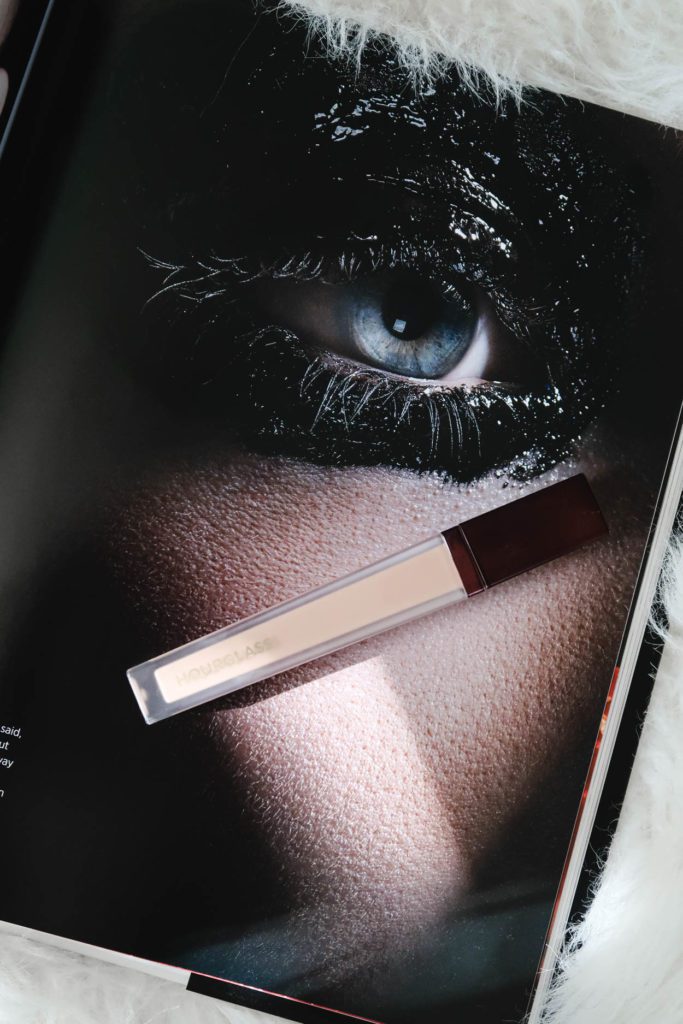 One thing that I think is important is that a concealer needs to have a variety of colors available. Sometimes there aren't enough light shades/tones available for me or their undertone is completely wrong. It's not even girls who are fair that can struggle. A lot of the times brands don't offer enough of a variety with their shades that they have available for darker skin tones. Give us all the color options available and enough undertones for a variety of complexions.
Hourglass Vanish Airbrush Concealer Review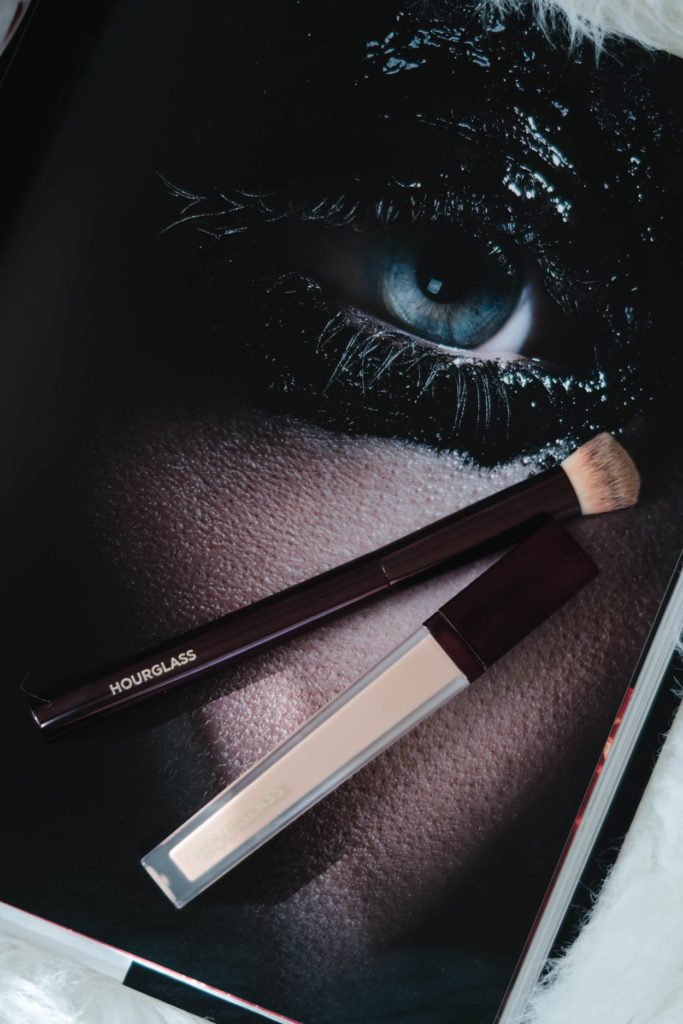 The Hourglass Vanish Airbrush Concealer has been the only concealer I've been using since I purchased it in January. I first ordered the product online, but it was not the correct color. The color that I ordered was way too yellow for my complexion. So I went into the store to see the colors in person. I actually suggest doing this because once I saw the colors in-store, I realized that I was way off from the color I needed. They all tend to look the same, so go swatch in-store if you can. (There are over 20 shades available)
The formula for the Hourglass Vanish Airbrush Concealer is what I'd considered a full-coverage concealer. It's weightless, and also waterproof. Plus it's said to brighten up the skin for 16 hours. It features light-reflecting properties so I do notice that it does brighten. It doesn't emphasize pores or fine lines. It really does give you an airbrushed finish.
A little bit of this concealer goes a really long way. I use about three dots and that covers my entire under eye area. I have used this concealer with their Hourglass Vanish Seamless Finish Concealer Brush and it blends the product into the skin perfectly. I've also used this with a beautyblender and again, I liked the coverage. I've even used my fingers to pat it into the skin and that worked as well. The choice is up to you!
The Hourglass Vanish Airbrush concealer doesn't have to be set with powder as it is said that it doesn't crease. It does dry down pretty quickly so keep that in mind. Make sure you buff it into place quickly before it dries. Once the product dries, I feel like it can crease if you try to add more product or move the product around. I still reach for a small amount of powder to set the product into place. That's just me.
One thing to keep in mind is that if you have super dry under eyes, I'd make sure that you use a really good moisturizer before using this concealer. This product is very creamy and applies so smoothly, BUT since it does dry down pretty quick, I think you need to make sure that your under eye area is very hydrated. I'm afraid if you applied this to a dry under eye, you might notice more creasing. This is one of my favorite brightening eye creams!
My one and only complaint about this product is the packaging. The twist off top gets really dirty and I feel like it wastes a lot of product. I just normally use the brush to pick up the product on to top of the applicator. It's a minor complaint, but it's one I get annoyed by.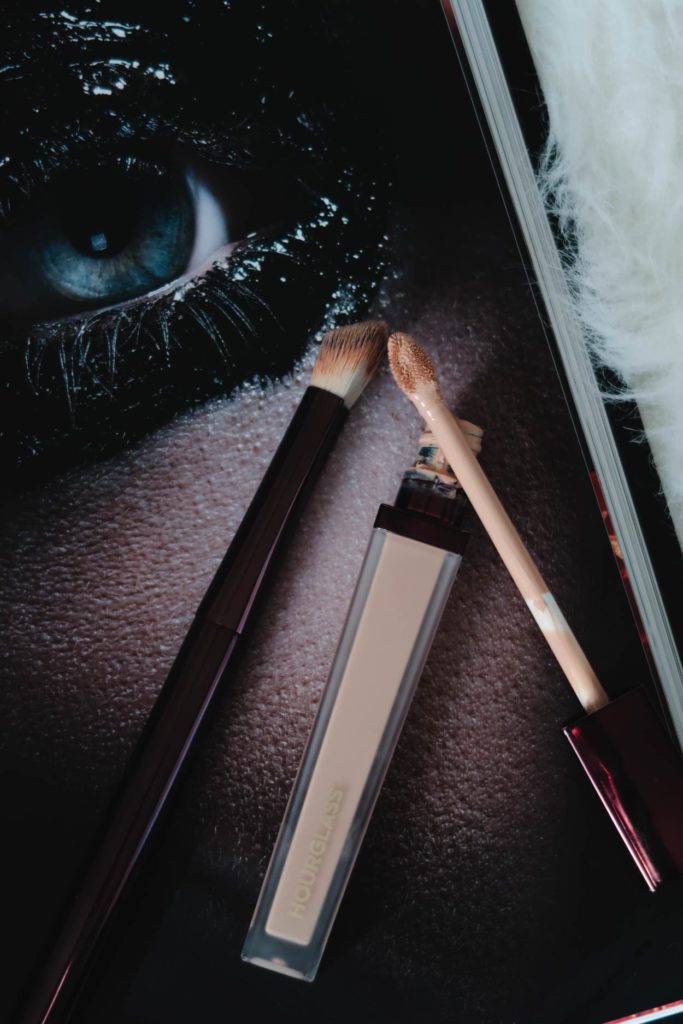 Bottom line, I really enjoy the Hourglass Airbrush Vanish Concealer. It's a great formula, super smooth and a little bit goes a long way. Also, the Seamless Finish Concealer Brush that they offer is the perfect size and shape to really buff the product into the skin. It allows you to work around the nose and under the eyes. The two of these products together has been great for me! If you're in the market for a new concealer, I'd for sure give this one a try.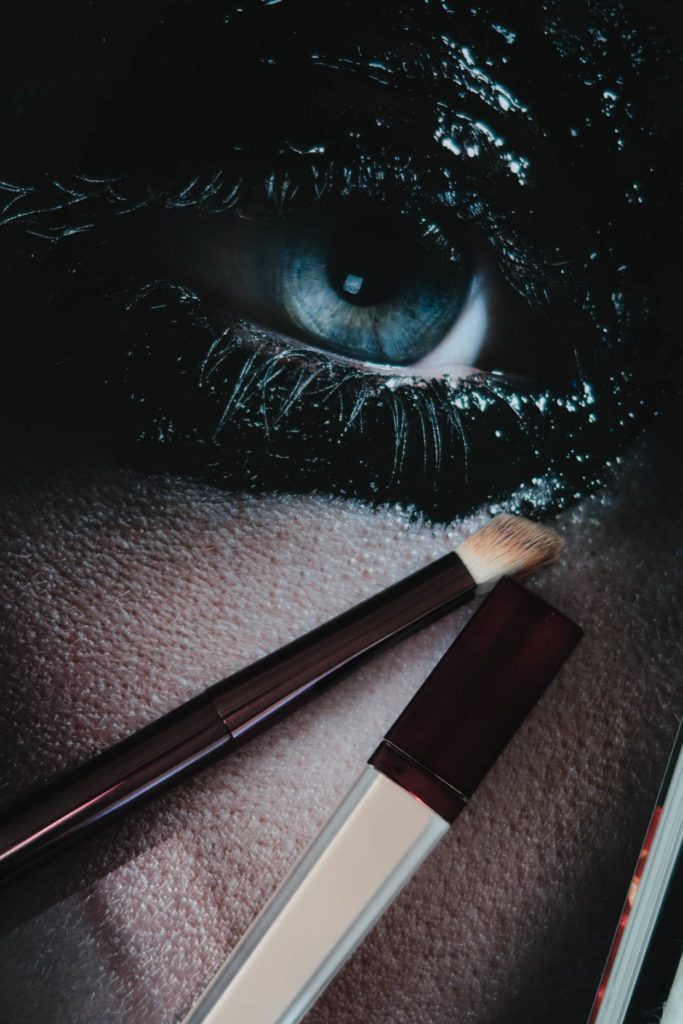 Shop The Post