PR Sample Provided For Review Purposes
One of the things that I've been wanting to dive into more on Simply Stine is organic, all-natural, green beauty products and brands. A lot of people have messaged me about going chemical-free with their skincare, so I want to be able to give as much information to you guys about brands that are out there for you to try and experience.
The first brand that I'm going to be talking about today is Vapour Organic Beauty. I've read about this brand, but had never experienced their products. I've only tried their makeup so far, but after experiencing what great products they are, I really want to dive into their skincare. 
Going Organic With Vapour Organic Beauty
Vapour is 100% naturally derived. All products contain 70% organic ingredients and 30% mineral pigments and essential oils, with the exception of eye products which do not contain essential oils. Vapour never uses toxic chemicals, parabens, phalates, nanoparticles, irradiation or animal testing. With the highest purity standards and an unwavering commitment to both sustainability and luxury, Vapour has reinvented organic beauty.
One of the things that I love about Vapour Organic Beauty's website is that they feature a clean swap for skincare and makeup products that you might currently be using. They show you what might be a good alternative to products that aren't organic. So click on that link and give it a look. It's interesting to me how many products they were able to swap out with one of their products!
Vapour Organic Beauty Makeup
Vapour Organic Beauty Velvet Lip Gloss
The Velvet Lip Gloss is a pretty amazing product. It's solid at room temperature, but it melts at body temperature. I like this lip gloss because it's not sticky. I can't take a sticky lip gloss.  The color pictured is Bliss and it's a warm coral, pink shade. I use this on top of the Siren Lipstick to create a gorgeous glossy look on my lips. I also use this alone because I love the way it adds a subtle wash of color on my lips, but also helps to keep my lips hydrated.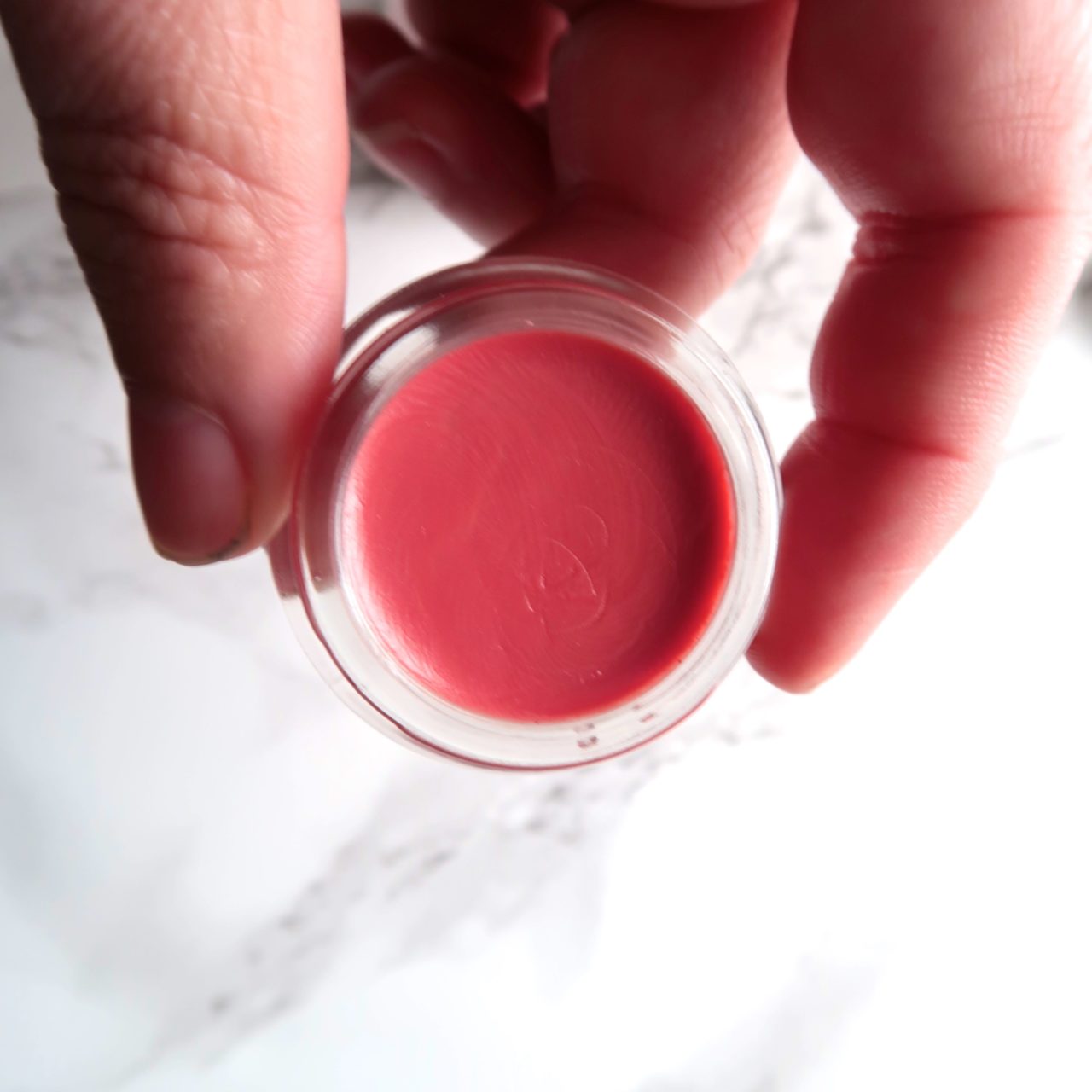 • Lip-loving Myrrh, Lemon Balm and Iceland Moss nourish, restore and soothe
• Tasty Organic Fig, Lemon and Apricot
• Infused with antioxidant Green Tea
• Never sticky or tacky
• Free of synthetic chemicals and petroleum


Vapour Organic Beauty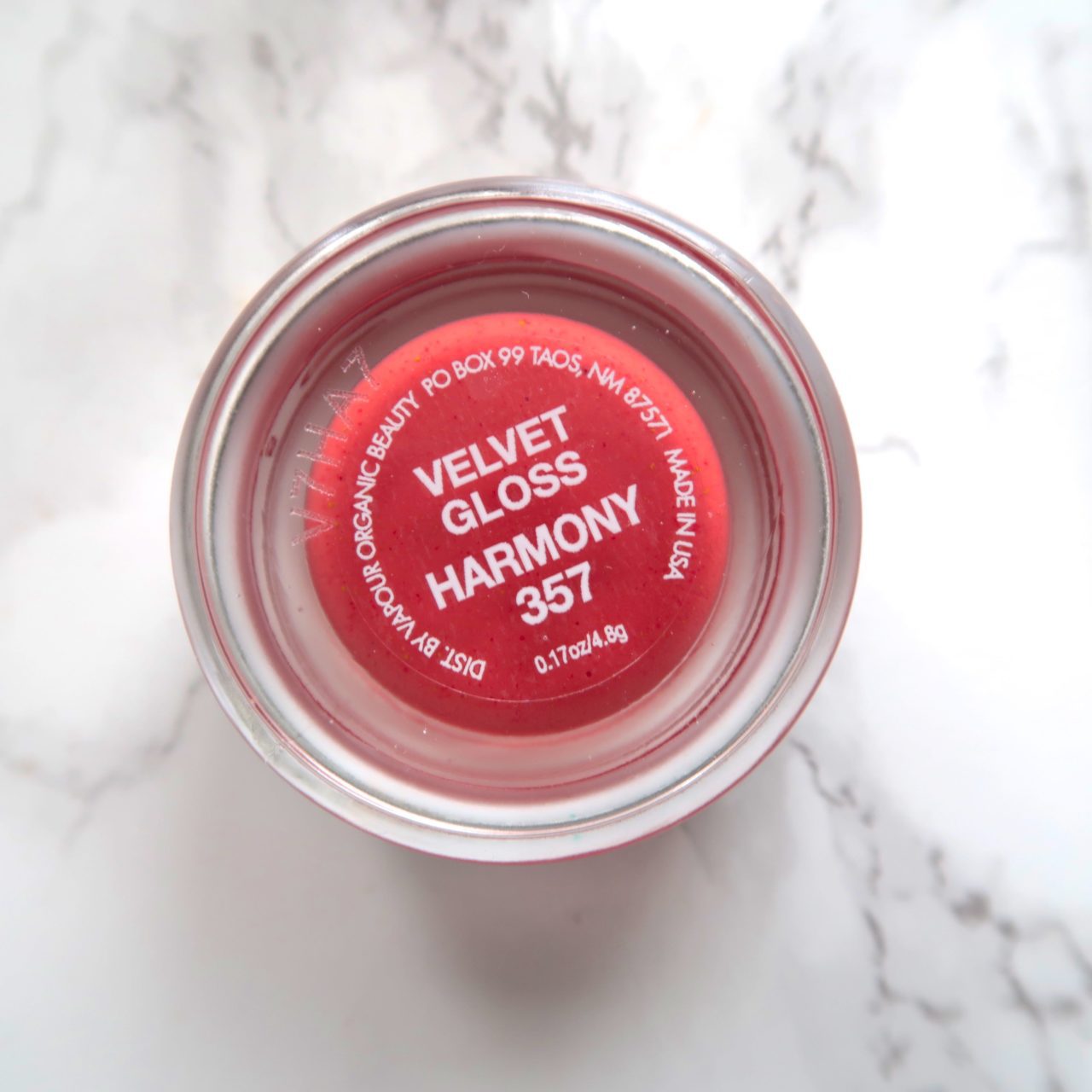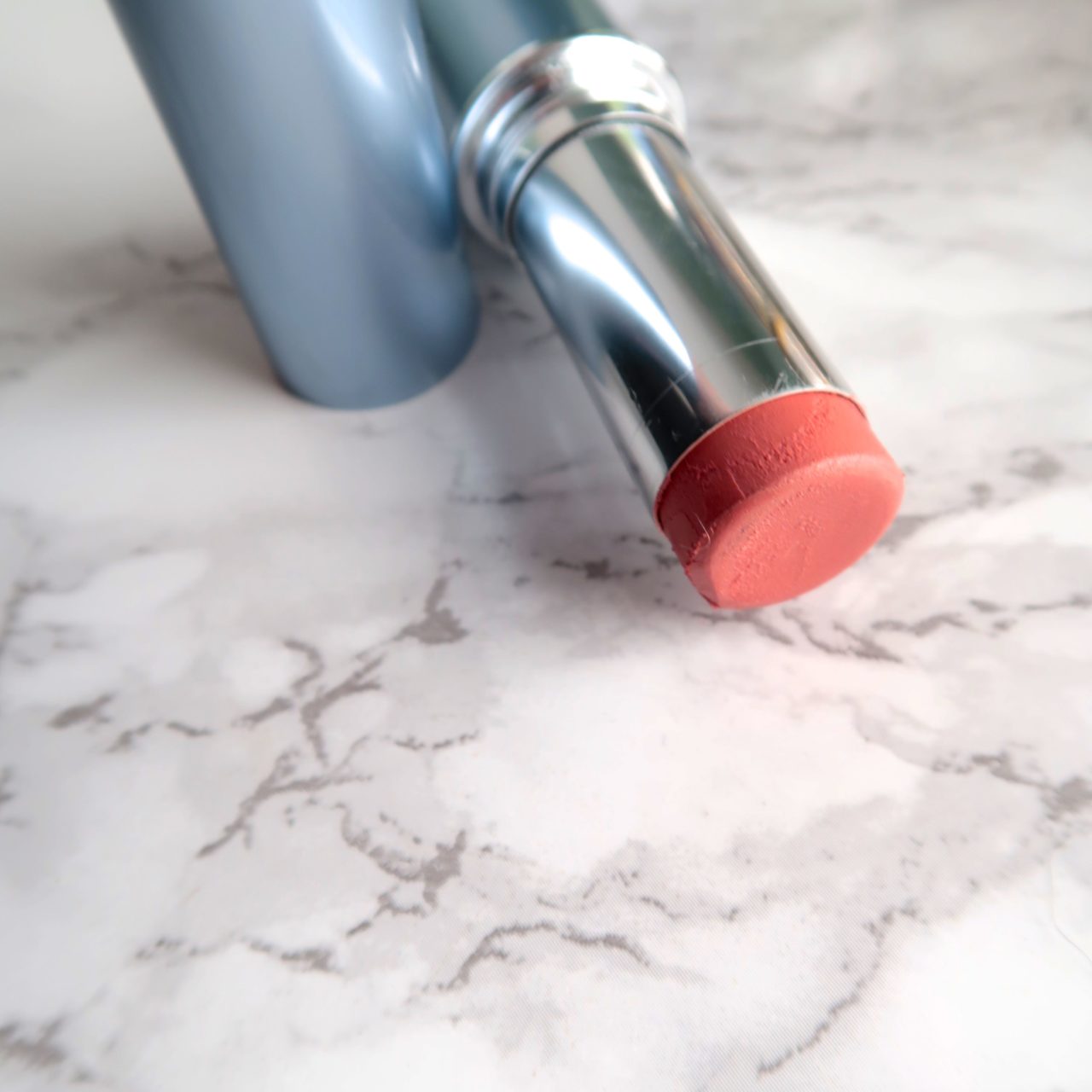 Vapour Organic Beauty Siren Lipsticks do not feature petroleum. They include organic emollients and antioxidants to hydrate the lips and are infused with  botanicals, including Myrrh, Rose Bud, Lemon Balm, Pomegranate Seed, Camellia Oil and Jojoba Oil. That's the kind of product I want on my lips!  
I really loved the formula of the lipstick.  The color looks so intense, but when swatched, it really isn't that bold of a color. I like that! I can layer it to create the desired look that I want!
Vapour Organic Beauty Halo Illuminator
You guys, the Halo Illuminator is pure beauty. It's not chalky, it's not sparkly, but instead it's going to have you glowing like an angel from above. It's the most beautiful, natural, radiant glow that I've seen. It's beautiful.
You can add the Illuminator to the high points on your face; your brow bone, cheek bone, cupid's bow, your nose, inner corner of your eye even. Plus, if you're wearing an off the shoulder shirt, feel free to swipe some of this on your collar bone and shoulders. Who doesn't want to look like a luminous goddess?!
Contains Herbal Enlightenment Complex of Frankincense, Tulsi and Lotus, which helps soothe, calm and protect

Vapour Organic Beauty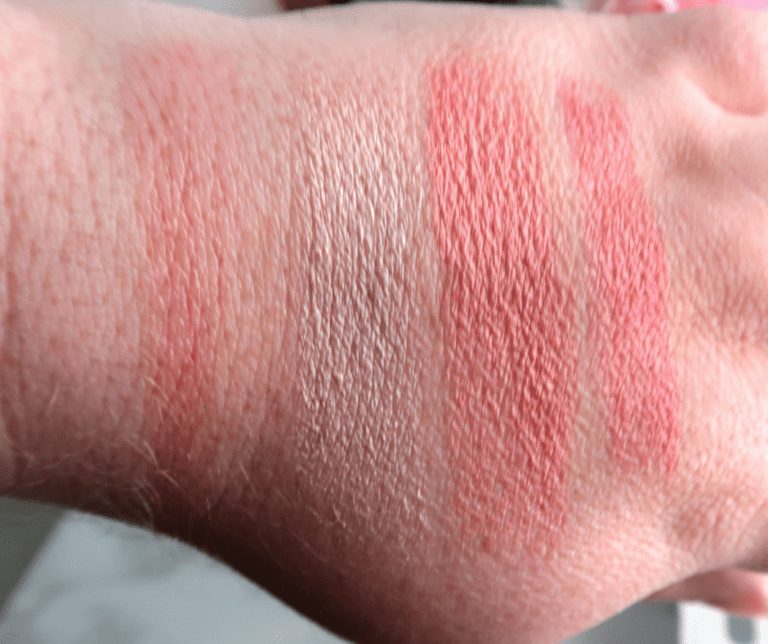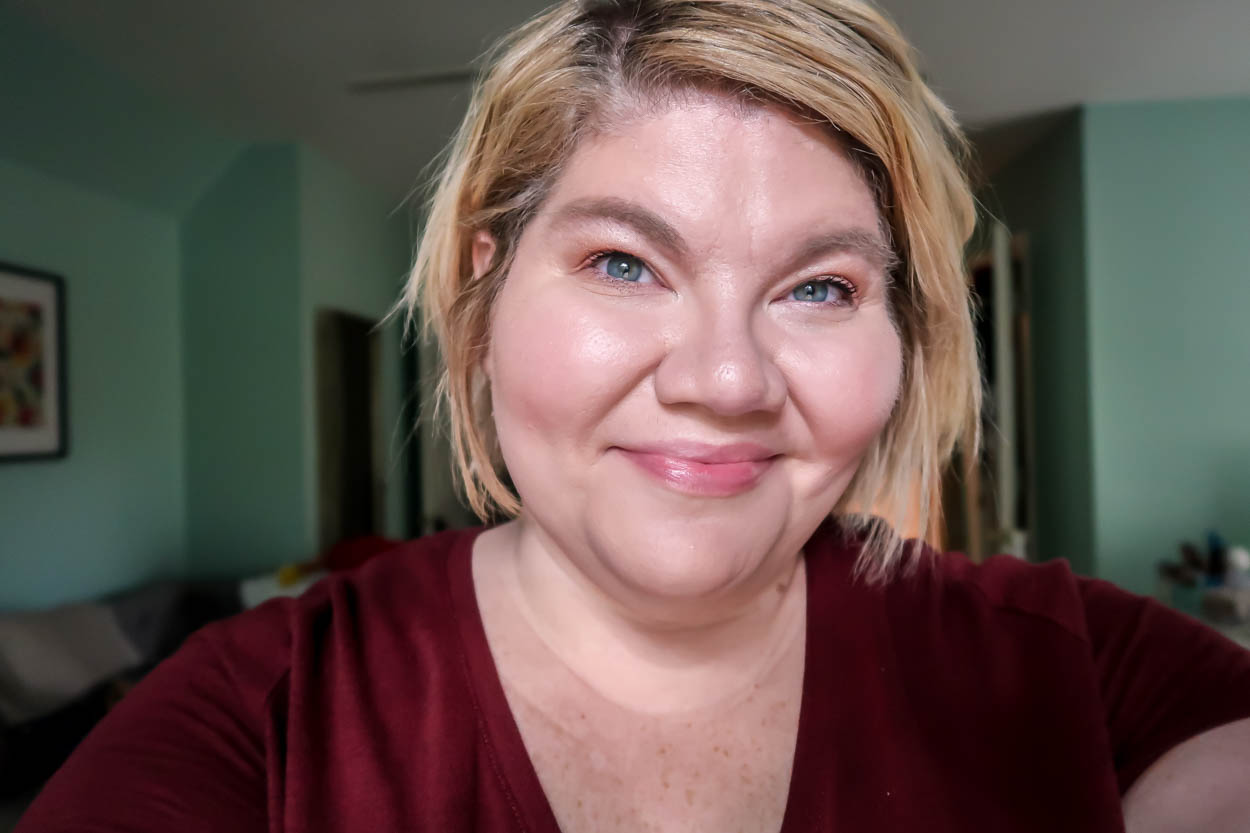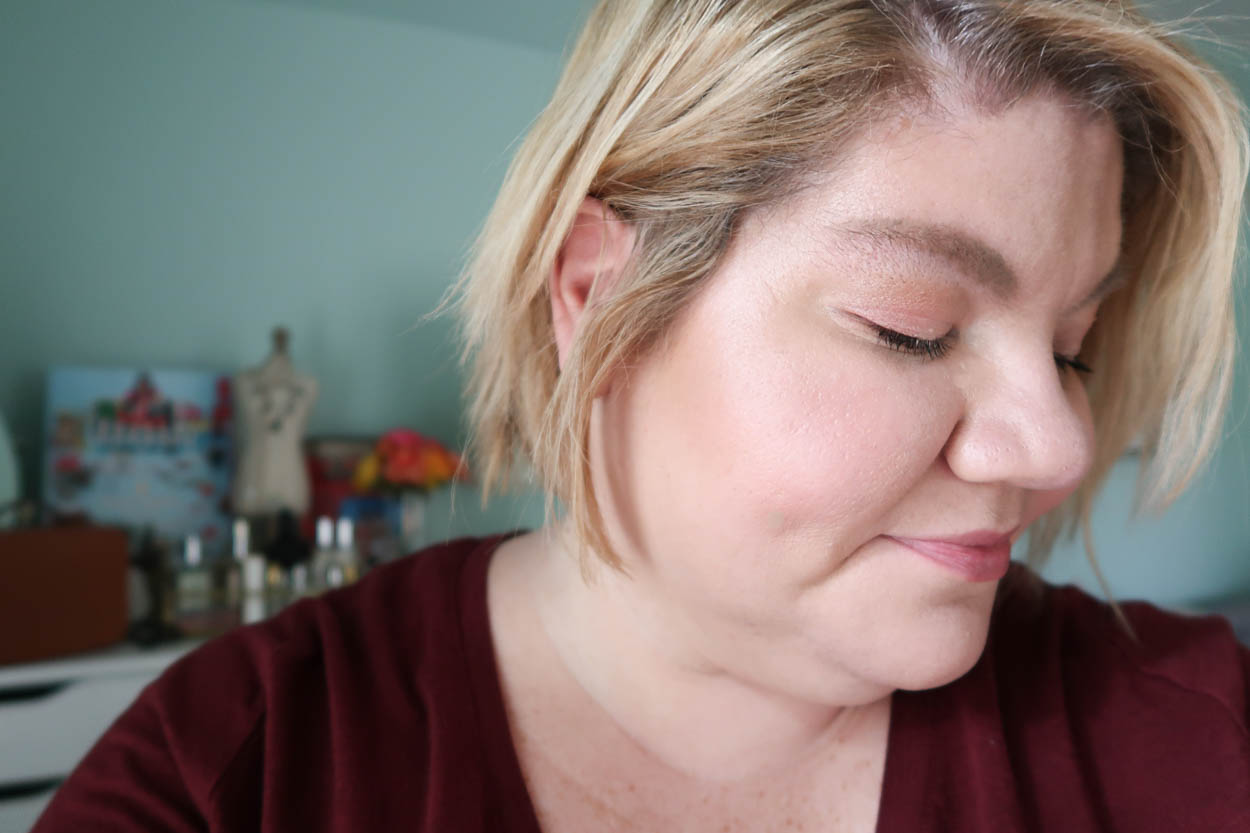 I'm more than impressed with Vapour Organic Beauty. The products are not only amazing quality, but they are a chemical-free product line and that makes me feel pretty good about what I'm putting on my skin! I'm very into the packaging and overall aesthetic of the brand itself. I can't wait to try more and especially their skincare products!
Is there a green, chemical-free, organic brand that you really love? Leave me your suggestions below!!