Raise your hand if you're all about adding in some radiance and warmth to your skin?!? Being that I'm pretty fair and by the time I cover up my redness, my skin is just lifeless. So a palette like the IT Cosmetics Confidence In Your Glow Palette is right up my alley.  It's a three-in-one palette that features a bit of warmth, a bit of radiance and a lovely pop of color for your cheeks! It's such a gorgeous product!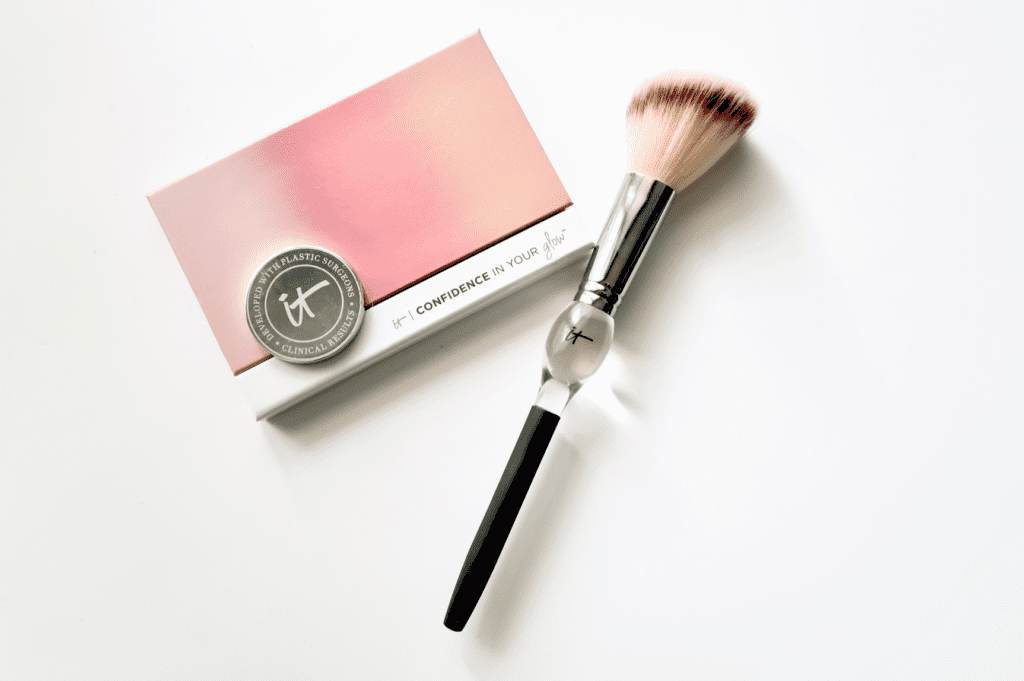 The Confidence In Your Glow Palette featured with the Heavenly Luxe Boutique Blush Brush
IT Cosmetics Confidence In Your Glow Palette  $32.00
Get the look of an instant all-over vitality-filled glow, plus a boost of brightening and radiant warmth, in one simple step! From the sensorial experience of the fresh orange scent to the powerful vitamin C-infused radiance-boosting and brightening formula, Confidence in Your Glow transforms your complexion with high-performance, anti-aging ingredients and talc-free, ultra-luxe pigments. Combined with proprietary Drops of Light Technology, your skin will feel instantly softer and smoother with a younger, airbrushed appearance! Developed with plastic surgeons and perfect for all skin types and tones, this compact is truly your one-step wonder for your most beautiful-looking skin.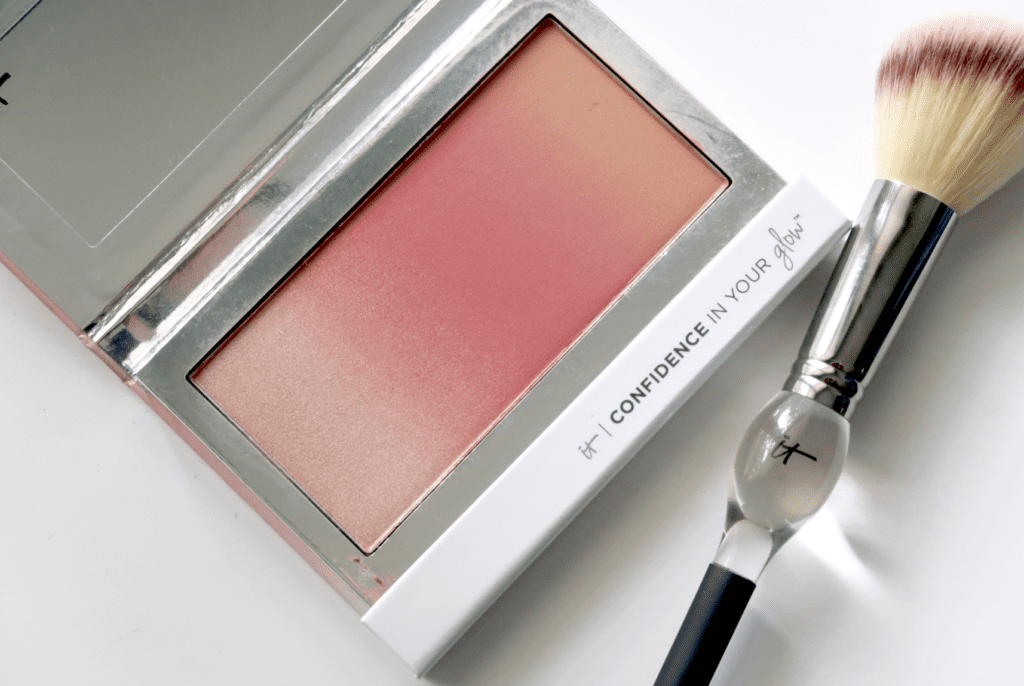 I love that this is more than your average face palette. This three-in-one palette features your blush, bronzer, and highlighter and it features skin care ingredients as well! The palette that I'm featuring above is the Natural Glow palette, but there are two other shade options available as well.  I love that they included a really nice size mirror in this palette because I can easily take this with me and when I'm on the go, I always have a mirror!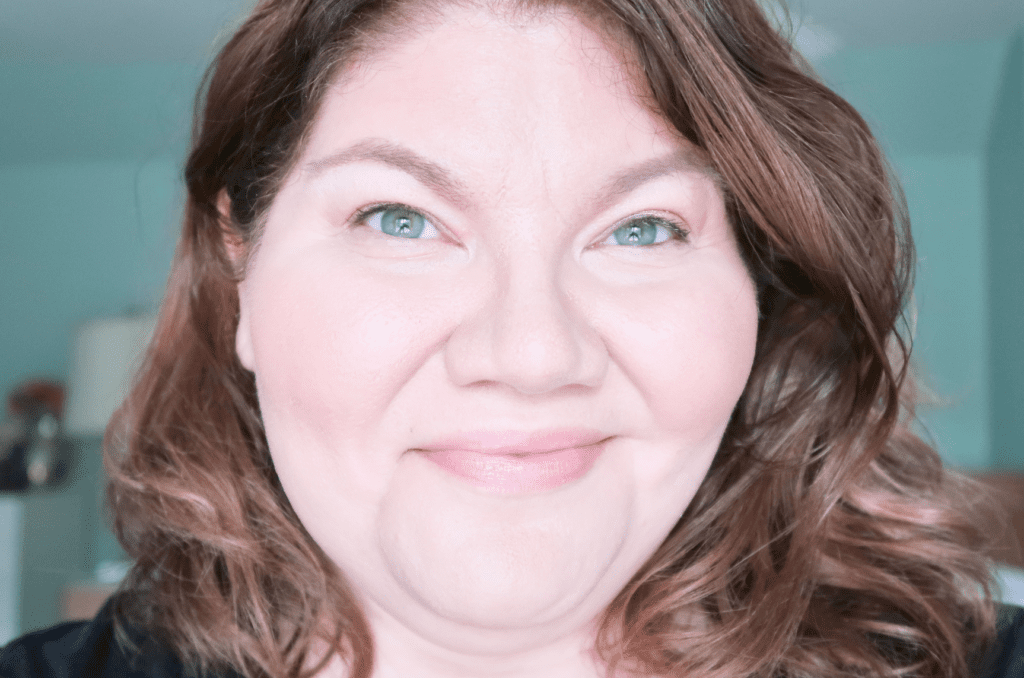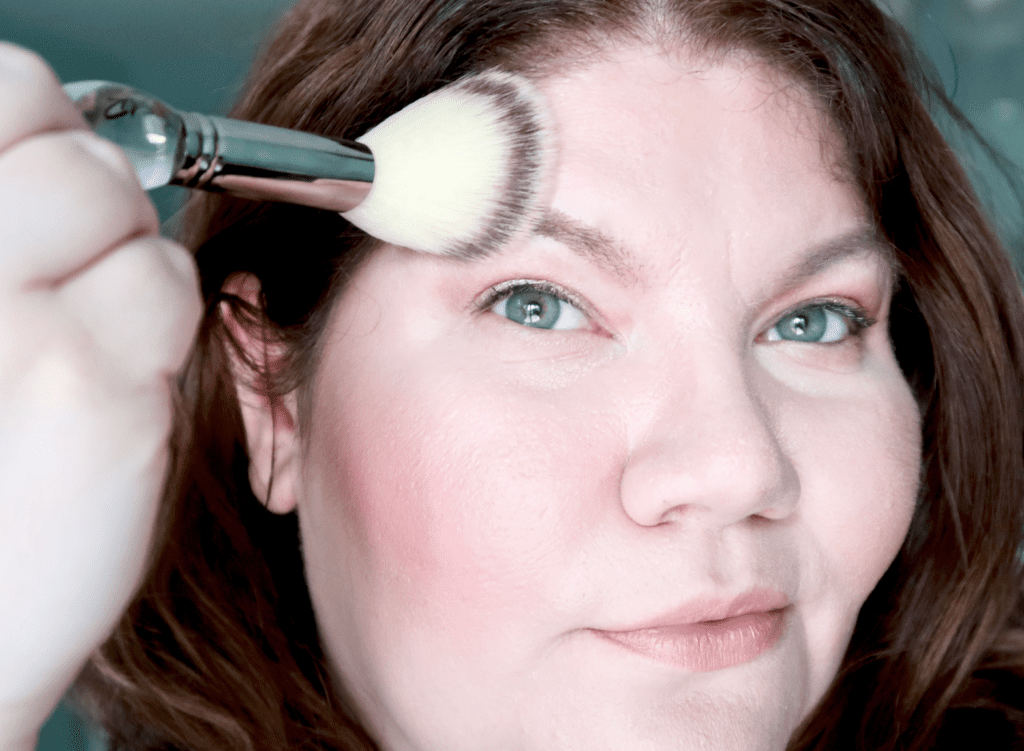 For applying this product, you can do one swipe of all three colors or you can use them individually.  I have used it both ways.  The product is very pigmented, so I don't need a lot to make a difference in my skin! I start at my cheek bones, work my way up to my temples and back down again in the shape of a three to my jaw line.  I do this on both sides of my face to brighten up my skin and make it look more alive!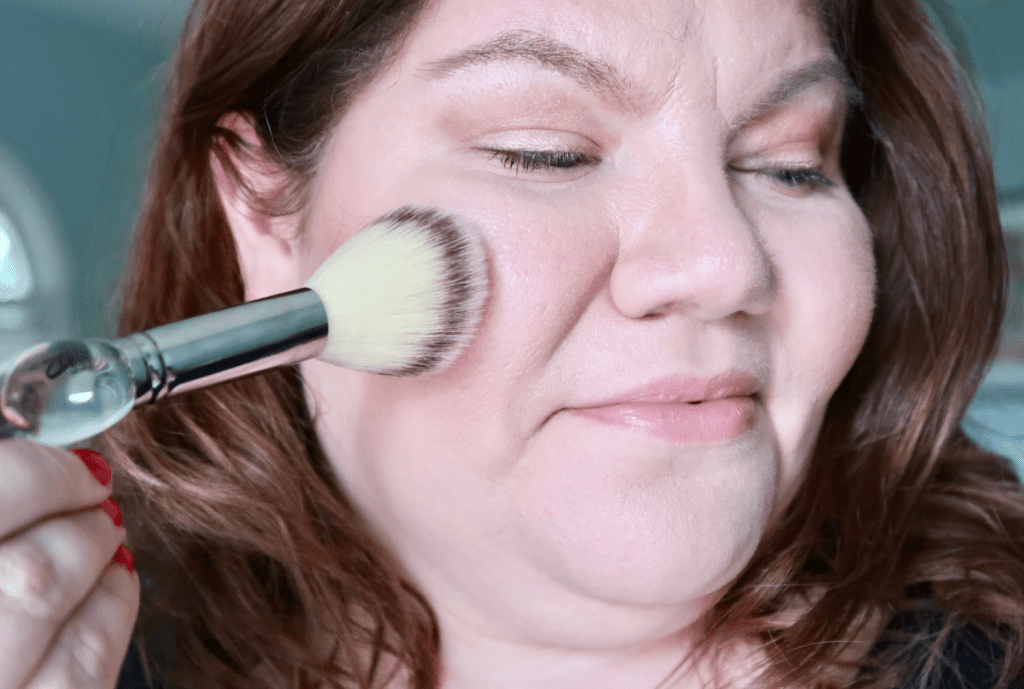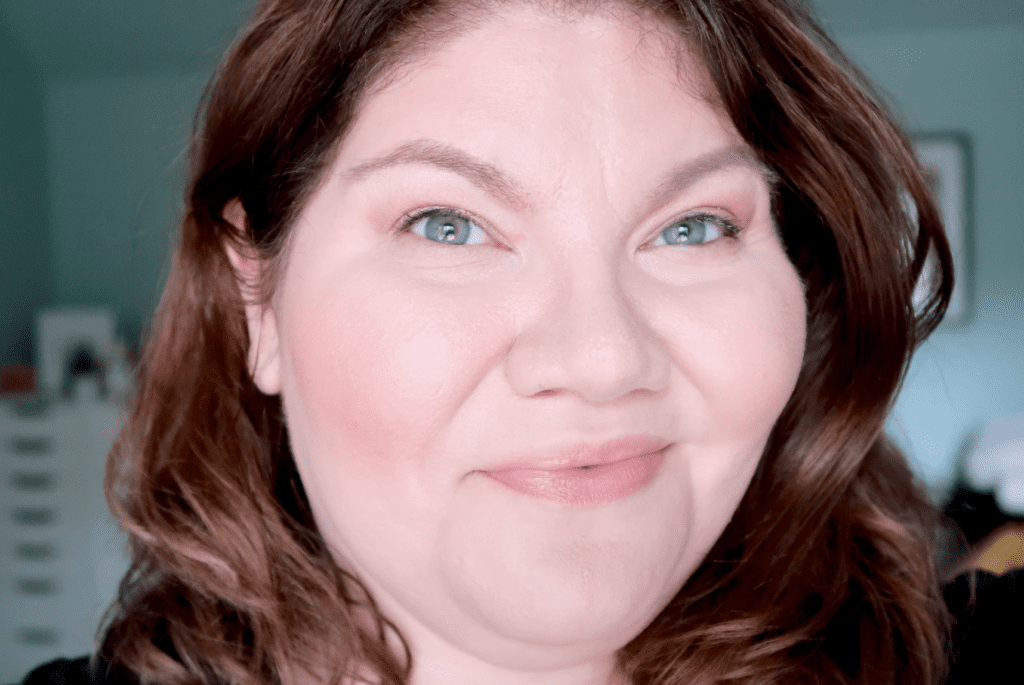 I love this palette because it gives my skin such a subtle hit of color, radiance, and warmth without looking overdone and it doesn't make my face look orange at all! Along with the release of the Confidence In Your Glow Palette, IT Cosmetics also released the IT Cosmetics Heavenly Skin One-Sweep Wonder Brush #705  that retails for$48.00. I didn't get the brush just yet, but I'm thinking of picking it up!
Discover how great brushes give you great-looking skin with this truly revolutionary brush from IT Cosmetics! The patent-pending Heavenly Skin hair is infused with anti-aging collagen, silk, peptides, niacin, and antioxidants, instantly improving the look of your skin upon application and delivering beautiful results every time. Perfect for your Confidence in Your Glow palette and your favorite color-infused skin care powder blushes, bronzers and highlighters, the unique dual-fiber hairs, tapered brush head and shortened handle allow for effortless application – all in one sweep! This brush literally does the work for you, giving you the power to reach every curve of your face and control the depth of your glow: The firmer you press, the deeper your color. Developed with plastic surgeons, it's also cruelty-free and pro-hygienic, making it perfect for even the most sensitive skin types!

The Confidence In Your Glow Palette is available at Ulta and IT Cosmetics website!