Algenist ELEVATE Advanced Lift Contouring Cream made it's way to me about three weeks ago.  I didn't try it right away because I was actually finishing up their GENIUS Ultimate Anti-Aging Cream which I happen to LOVE.  It might be one of the best moisturizers I've ever used.  So when Algenist, reached out to me and asked if they could send me their newest product, the ELEVATE Advanced Lift Contouring Cream I had to say yes!
The texture of the ELEVATE Advance Lift Contouring Cream is different from a lot of the moisturizers that I've used before.  It's more of a whipped, cream-like texture and I love how it feels on my skin.  It doesn't leave my skin feeling overly hydrated to the point where it's heavy and greasy.  Instead, I feel like this settles into my skin so nicely!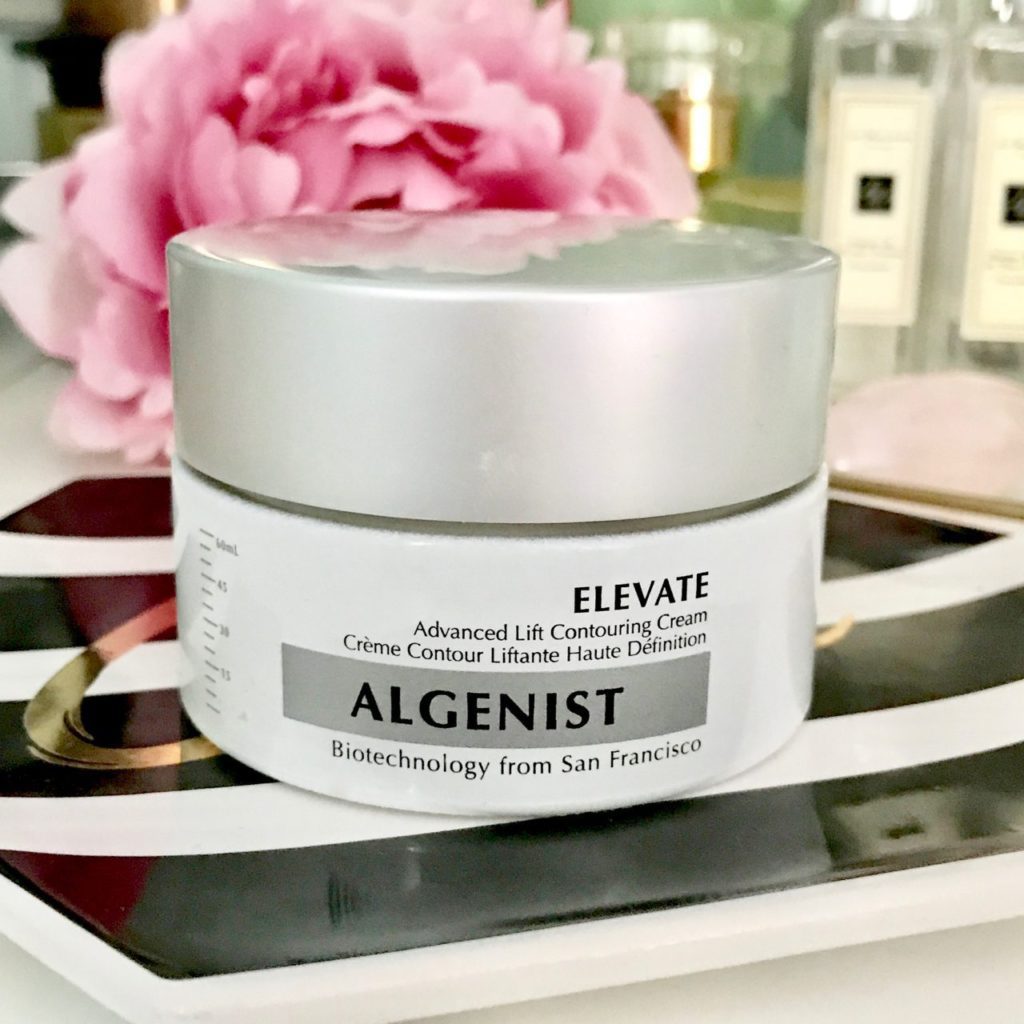 What's In It?
Alguronic Acid and Tripeptide-2 combine in a glycoprotein matrix to instantly help promote and reinforce a firmer skin structure, visibly minimize signs of aging, and rapidly tone skin with proven lifting effects. A smart technology, gold delivery system, provides continuous and extended activity of peptides and anti-aging microalgae to help fortify skin texture and tone for a smoother, plump, more contoured appearance in 10 days.
10 minutes to firm. 10 days to sculpt.
Immediately improves the appearance of skin elasticity
Smoothes and plumps skin for a more contoured appearance
Helps to firm, tone and reinforce skin structure
What Is Alguronic Acid?
While researching microalgae-based renewable energy solutions, our team of leading scientists uncovered Alguronic Acid, a patented, powerful compound that is responsible for regenerating and protecting the microalgae cell. When scientifically tested, Alguronic Acid demonstrated significant anti-aging properties, helping to rejuvenate the skin for a more youthful appearance.
 What Will It Do For Your Skin?
The ELEVATE Advance Lift Contouring Cream is going to be a moisturizer for all skin types, but specifically for those wanting to improve their skin texture, help with fine lines and wrinkles, and for those who are wanting to have firmer skin.  For me, this has worked wonderfully for my combination skin.  The thing I notice most about my skin after I've used this cream is that the texture of my skin is so incredibly soft.   My skin feels plump and while I don't have any major issues with firmness, I do have some slight fine lines and wrinkles I struggle with.  I hope that with continued use I will see more results with those areas of concern.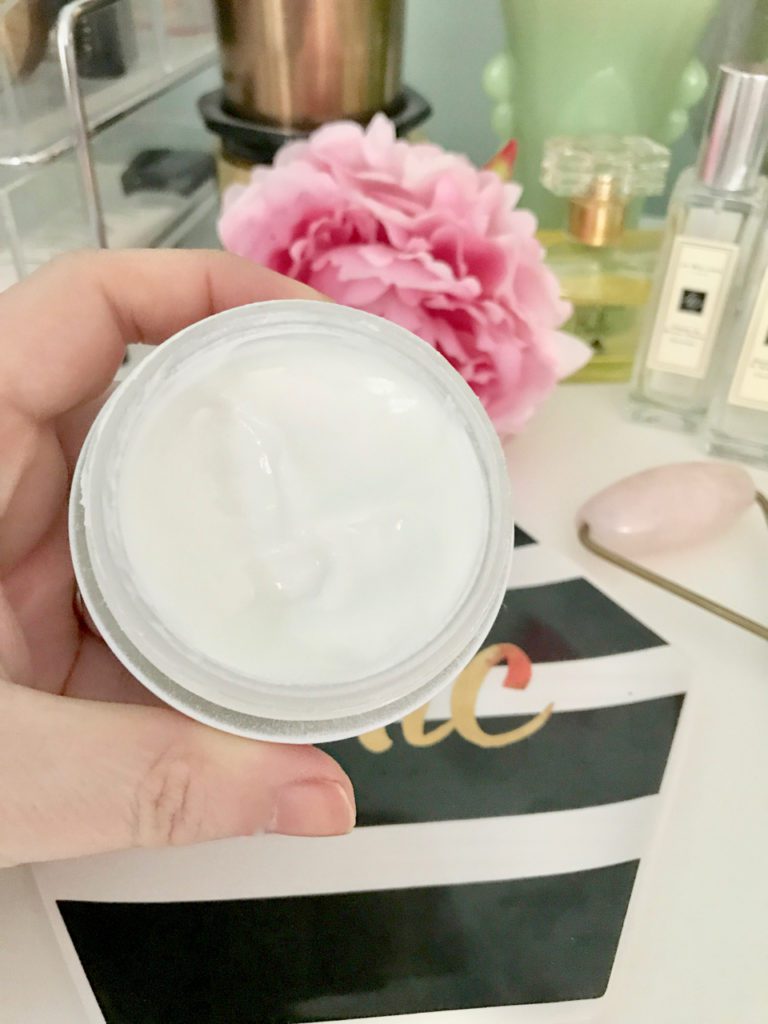 How To Use:
I suggest using this moisturizer morning and night after you've cleansed, toned and used your serums that are a part of your skincare routine. A little bit of this moisturizer goes a long way, so start with a smaller amount of product, work it between your hands and apply to the forehead, chin, cheeks, and finish on your neck.
The Algenist ELEVATE Advanced Lift Contouring Cream has been such a welcomed addition to my skincare routine.  When I first felt the products texture, I was unsure of how it would work with the hot and humid weather we are having right now, but it's been wonderful!  It's been great for my combination/sensitive skin and it really makes such a difference in the texture of my skin!  So far, I can't say enough good things about this product.


PR Product sent for review purposes. All thoughts and opinions are my own.</p