The pollen in Georgia is out of control and there is yellow everywhere I look. That's normally my first sign that it's time to start my Spring Cleaning. This year, I'm taking a different approach to my cleaning routine. Thanks to Shark, I'm going to be using the Shark Rocket Complete with DuoClean Technology to tackle a lot of the items on my list.  Think a vacuum can't do more than just carpets?!? Think again!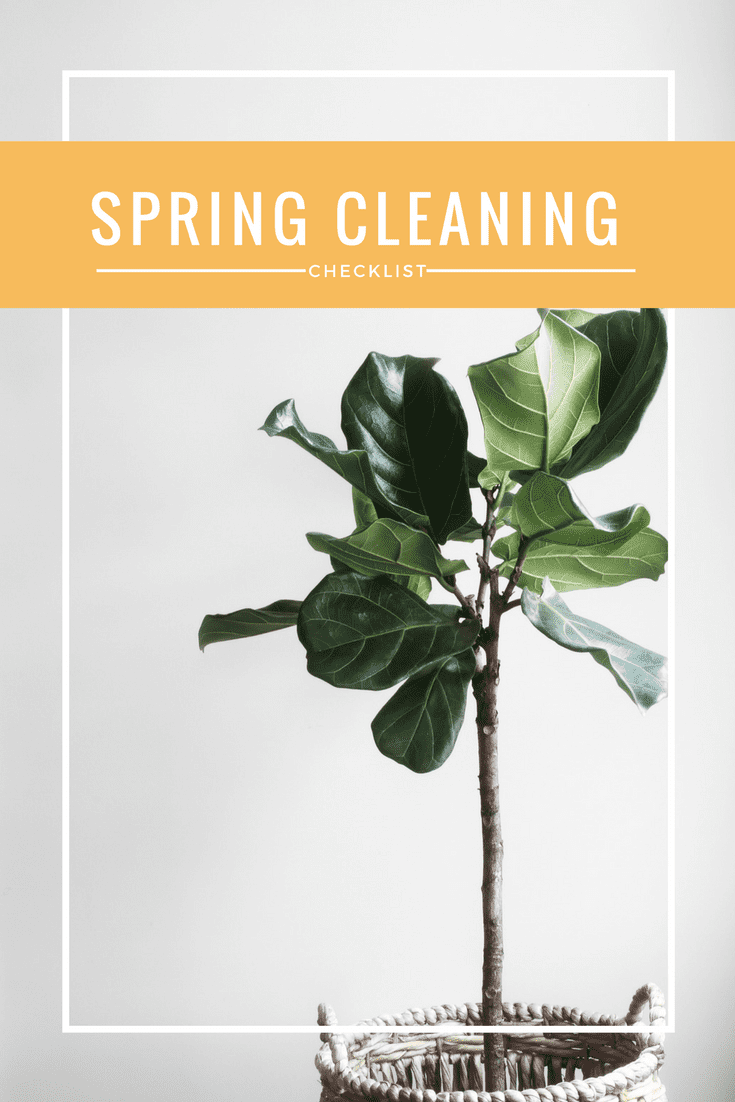 When it comes to Spring Cleaning, I tend to have a tackle all type approach.  The floors, carpets, bedding, window treatments, closets, offices, shelves.  I clean every single room, one room at a time.  This year I started with my office.  I went through products and looked at expiration dates and took each item out that didn't have a "home" and tried to figure out if it was really something I wanted to keep around anymore.  If not, it got tossed or thrown into a donation pile.  If I wanted to keep it, I had to find a "home" for the item.  By the time I was done, I had a perfectly clean and organized office.  I think this same method can pretty much be applied to most areas of your house.  Don't keep "things" around just to keep them.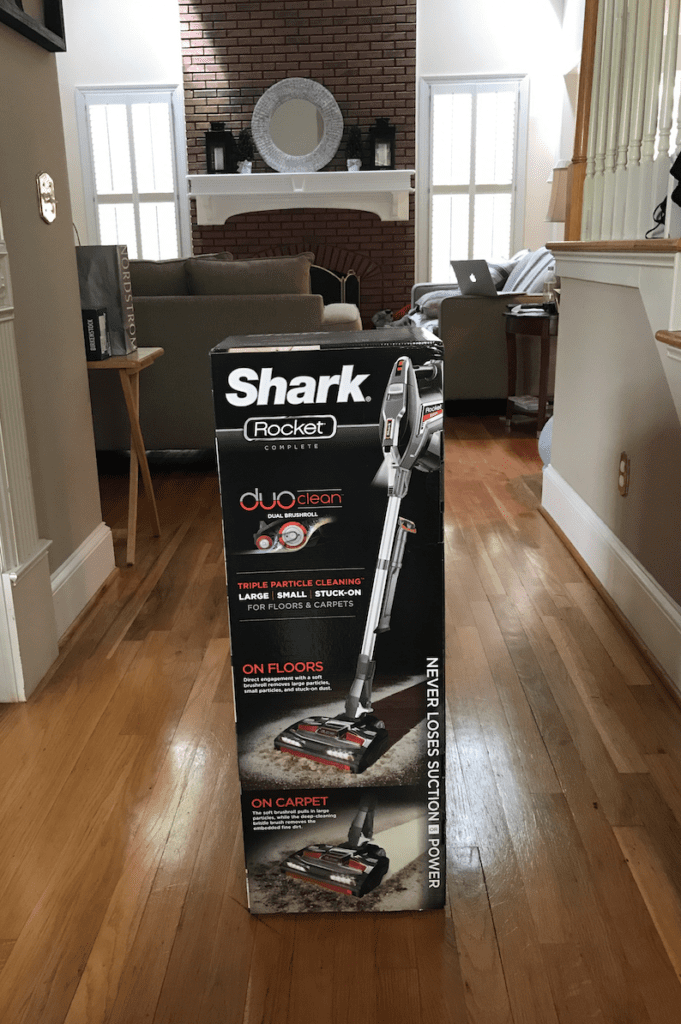 Shark Rocket Complete with DuoClean Technology: My latest obsession
I not only vacuumed the floor in office (which needed it so badly) but I also cleaned the fabric on my trundle bed that I have in my office.  Thanks to Shark, with the attachments, I can easily clean the upholstery as well as my floors. I can dust my bookcases, my ceiling fan and more. Don't forget about those vents either!  I took the duster crevice tool and the mini motorized brush and really cleaned those hard to reach areas that I normally would have to clean the old fashioned way, lugging around a heavy vacuum and other attachments. With the Shark Rocket Complete with DuoClean, I can easily snap off the hand vac and go to town cleaning!
With products like the Shark Rocket Complete with DuoClean Vacuum, it makes my cleaning so much easier.  I can use this vacuum in every room in my house and even on my bare floors!  I can use it to clean the pet dander off of my furniture thanks to the mini motorized brush and I can even clean my appliances with the under appliance wand.  Y'all have you seen the amount of junk that comes out from under your appliances!! OH MY GOSH! This vacuum has been such a fantastic addition to my cleaning routine because it does so much for me!  It's lightweight and the 30-inch cord saves me from having to stop and plug it back in each time I move to a different area.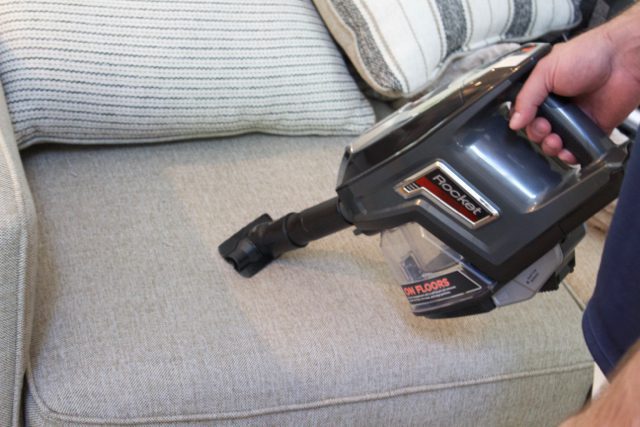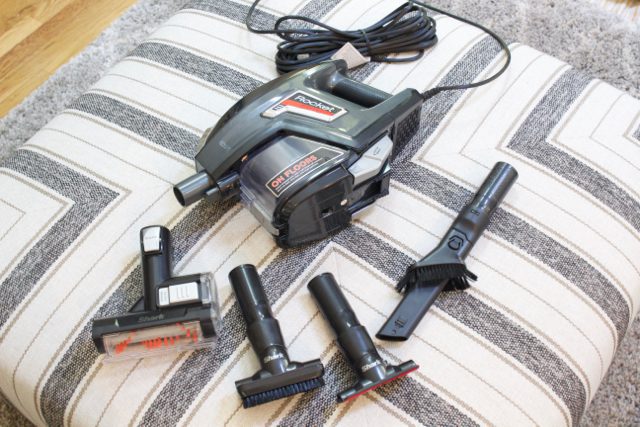 It comes with so many accessories!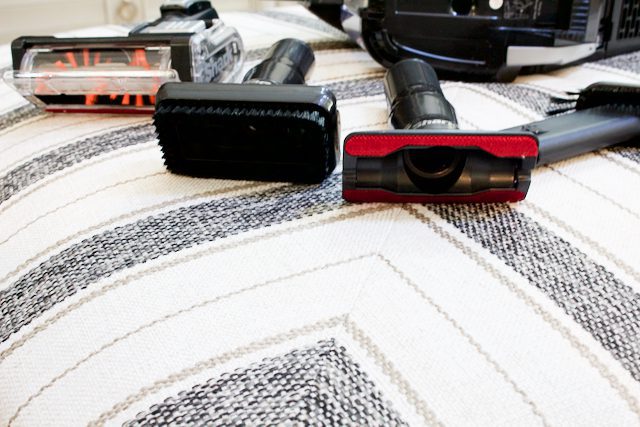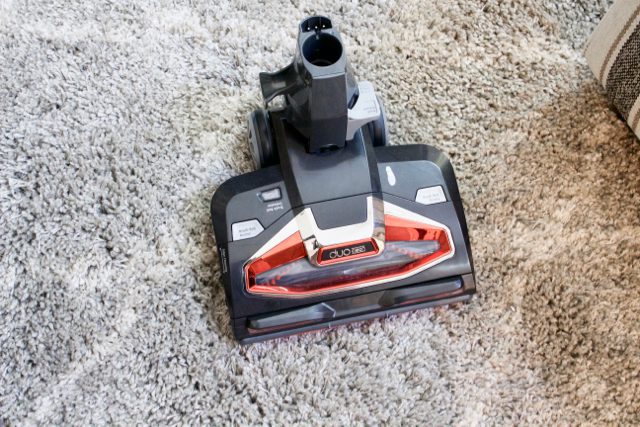 I love that the hand vac comes off when you don't need the full vacuum!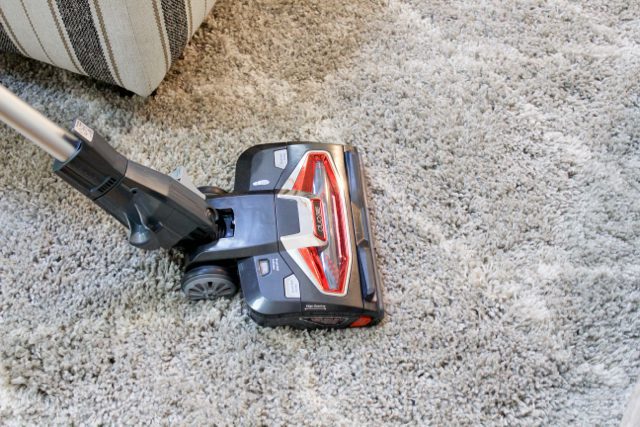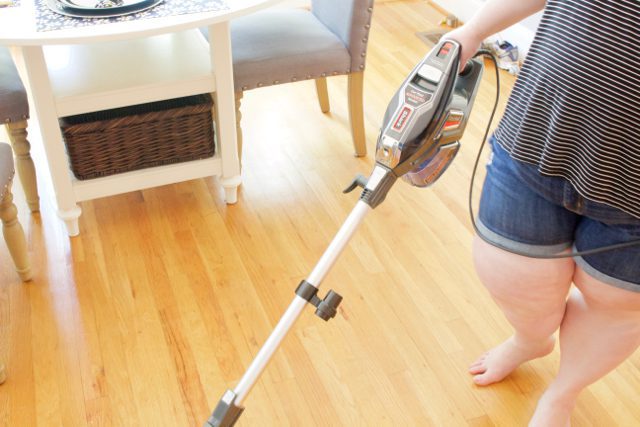 I love that it even tackles my wooden floors!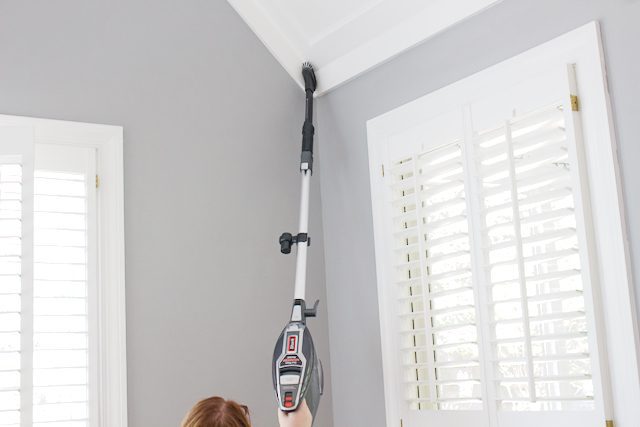 and I can clean my vents, ceiling fans,etc so much easier than before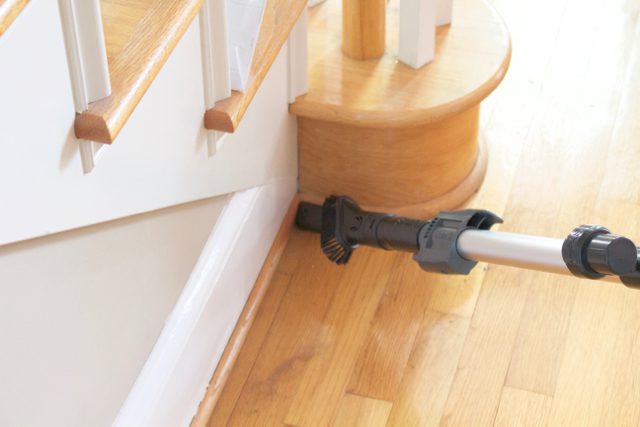 and those hard to reach areas where pet hair always seems to be!! 
So for now, I've finished my upstairs cleaning.  I've got lots of items to donate,  my closets are clean and organized, my floors are clean and all of my bedding has been washed and ironed.  I even managed to get a new mattress for the guest room, so I've got to find a place to donate my older one. #ProgressPeople
I'm hoping to finish the rest of my house this week!  I've got my lower levels to complete, but I'm ready for the challenge.  Am I the only one who finds cleaning therapeutic?!? My husband better watch out because his office is coming up next, ha!  I plan on going through my kitchen, living room and laundry room this week.  I've got lots of pet hair, dust and pollen to get rid of and thanks to the Shark Rocket Complete with DuoClean Technology, I know that it won't be a problem at all! I'll be able to vacuum my rugs, pet beds, and my wooden floors. Plus, I'll be able to go over my furniture also!  You wouldn't believe how dirty they get with the windows being open. #HelloPollen
I thought that since I'm such a clean freak that obviously someone out there will appreciate my love of cleaning.  So I included a Spring Cleaning List for you to follow.  Obviously you can do as little or as much as you'd like, but hopefully, the list will help you on your cleaning journey!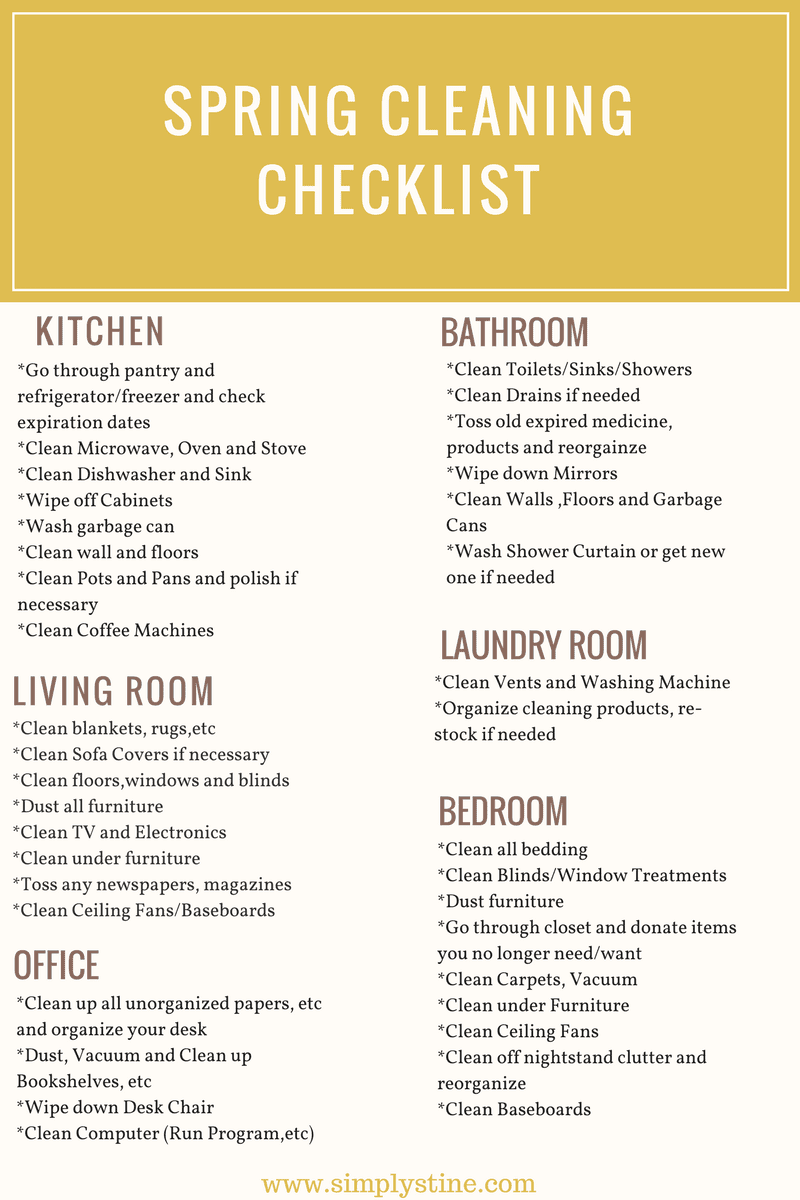 The Shark Rocket Complete with DuoClean Technology has made my life so much simpler.  I use it for so many different things that I couldn't with my previous vacuum.  Not only will it help me get my house organized, but since it can be used as a hand vac, I plan on cleaning out my car as well!  It's the best cleaning gadget that I've used in such a long time.  In case you were wanting to know some more information about the Shark Rocket with DuoClean Technology, I've included some facts below!
Shark Rocket with DuoClean Technology
Advanced Swivel Steering
Powerful Suction
2-in-1 Versatility (easily transforms to hand vac)
Illuminating LED Lights
Powerful enough to clean bare floors and carpets, etc
Light-weight at under 10 pounds
Wash filters
Can easily mount on the wall for storage
Onboard tool clip
DuoClean technology with two brush rolls
30′ power cord
Tons of accessories
5 Year Warranty
So tell me, have you started your spring cleaning yet? What's your approach and some of your favorite tips?


Thanks again to Shark for providing me with the Shark Rocket for review!