I love makeup and I'm always on the hunt for new brands to experience.  Beauty Junkees happens to be a brand that I have seen a lot of my fellow Beauty Bloggers talk about A LOT recently and I peronsally reached out to the brand, to see if I could try some of their products and they were so generous and sent me over some goodies to try!  I wanted to share what they sent to me and let you guys know what I thought of each product. PS, I REALLY loved this brand.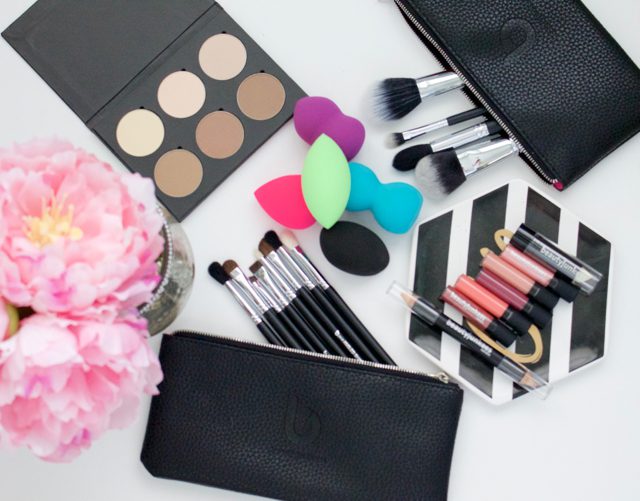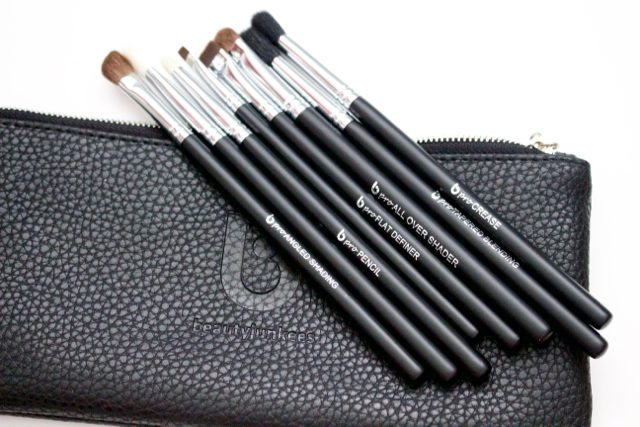 8 Piece Pro Series Eye Brush Set with Makeup Brush Case
This 8 Piece Eye Brush Set is everything you'd need for conquering that smokey eye or even just a natural look.  It's got every tool that I'd ever need! The brushes are so high quality and I've used them with cream and powder formulas and both formulas have worked great with these brushes!  If you are in need of upgrading or adding to your eye brush collection, these are a really great option!
The Makeup Case that the Beauty Junkees Makeup Brushes are coming with is so nice!  It's the perfect size to fit so many brushes (even my longer ones) and I love the inside of it.  It's easy to clean if my brushes get makeup on the inside.  The inside is hot pink and the outside is simple black.  It's the perfect size to take with me on the go and to store in my purse!  I'm really impressed with this one and have been using it since I got the products in the mail!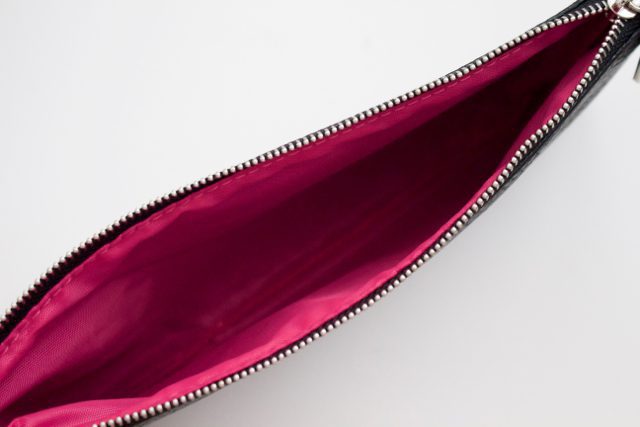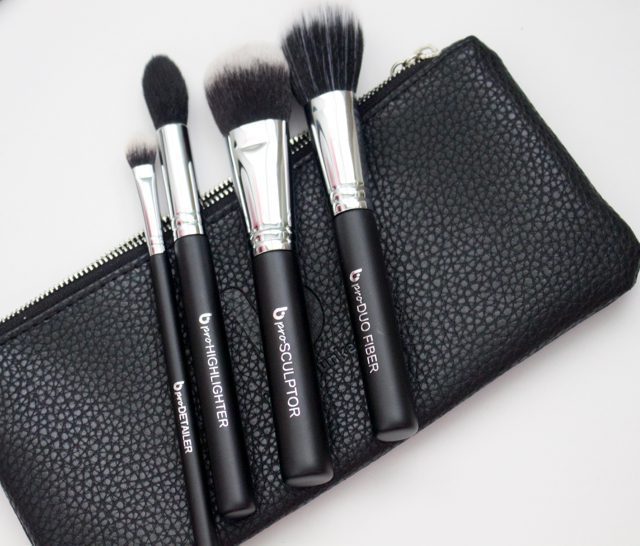 5 Piece Pro Contouring and Highlighting Kit with Makeup Brush Case
These Vegan-Friendly, Wooden makeup brushes are really impressing me! This 5-Piece Pro Kit contains every brush that you'd need for highlighting and contouring.  These high density synthetic Taklon Bristles feature a wooden handle and a double crimped copper ferrule. They're amazing and so far they haven't shed on me at all!  I've used them with cream, liquid and powder formulas and so far, so good! Missing from this picture is the Black Makeup Sponge, which was sitting with my sponges when I took this photo. Oops! It's featured below with the other makeup sponges.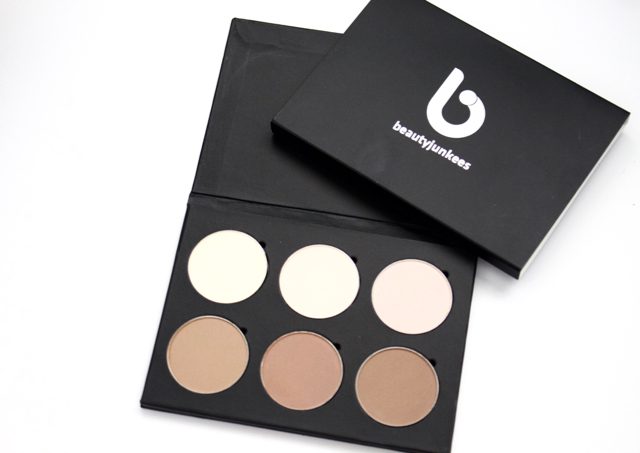 Contour and Highlighting Makeup Palette
One of my most-used contour and highlighting palettes is from Anastasia Beverly Hills.  I'm really familiar with it because I use it probably almost daily.  This Beauty Junkees Contour and Highlighting Kit is SO GOOD and at under $25.00, this is total steal.  it contains 3 Contour shades and 3 Highlighting shades.  I find that these blend so easily and I love that they are refillable!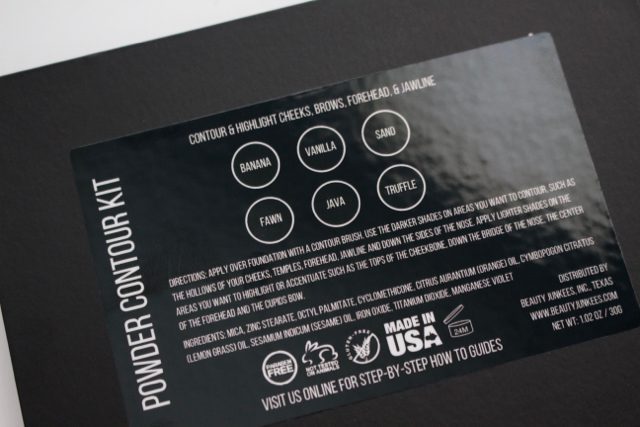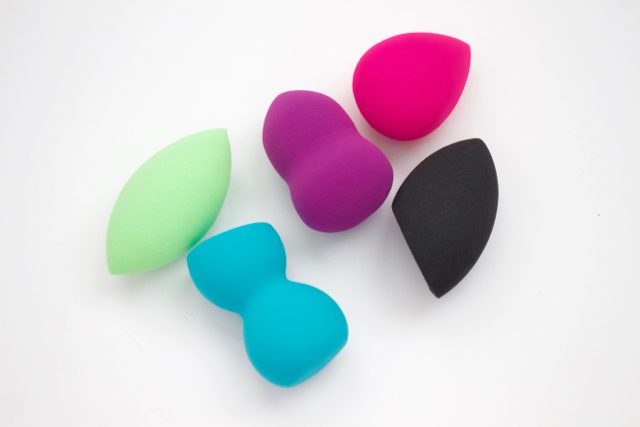 I'm a huge fan of Beauty Sponges and I feel like in order to get a really flawless, effortless makeup look is to incorporate makeup sponges into your routine.  The problem is that a lot of makeup sponges can be pretty pricey, so I was thrilled when they included these sponges into my package to try.  Not all makeup sponge is created equal and they all actually can be used differently to achieve different things.  Example, some I prefer to use wet, others I prefer to use dry.  I love the flat sided beauty sponges for setting my concealers (with powder) or for contouring, highlighting,etc.  The other more bouncy, rounded sides I love to use to buff in my foundations, cream blushes.  This 4 Piece Set from Beauty Junkees is awesome and such a steal!! (The Black Sponge is actually from my Highlight and Contour Makeup Brush Kit) *Latex-free, Non-Allergenic.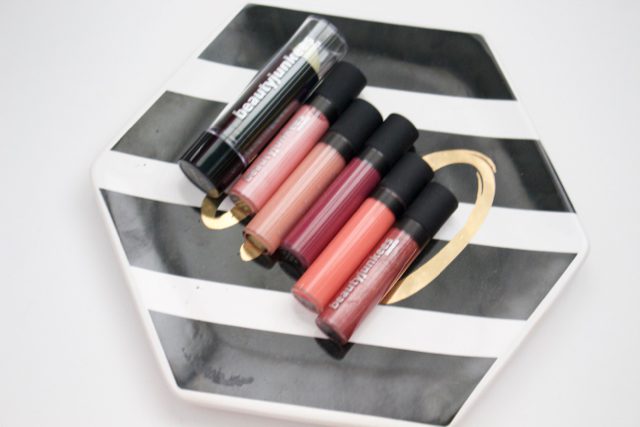 So I have a little bit of a preview because these Mint Lip Glosses haven't even been released yet but wow! I am not normally a gloss type of girl, but I wore a lot of these over and over again.  That normally don't happen, but these aren't sticky at all and they feel so good on the lips!  I can't wait for these to release because they are fantastic! They offer just enough pigmentation and just enough shine, without being too much!  They also included a really lovely moisturizer for my lips that I've been using non-stop because it makes my lips so soft! So seriously, be on the lookout for these for when they release! Obviously I'll let you know!!
***They have been released! To purchase, click here!***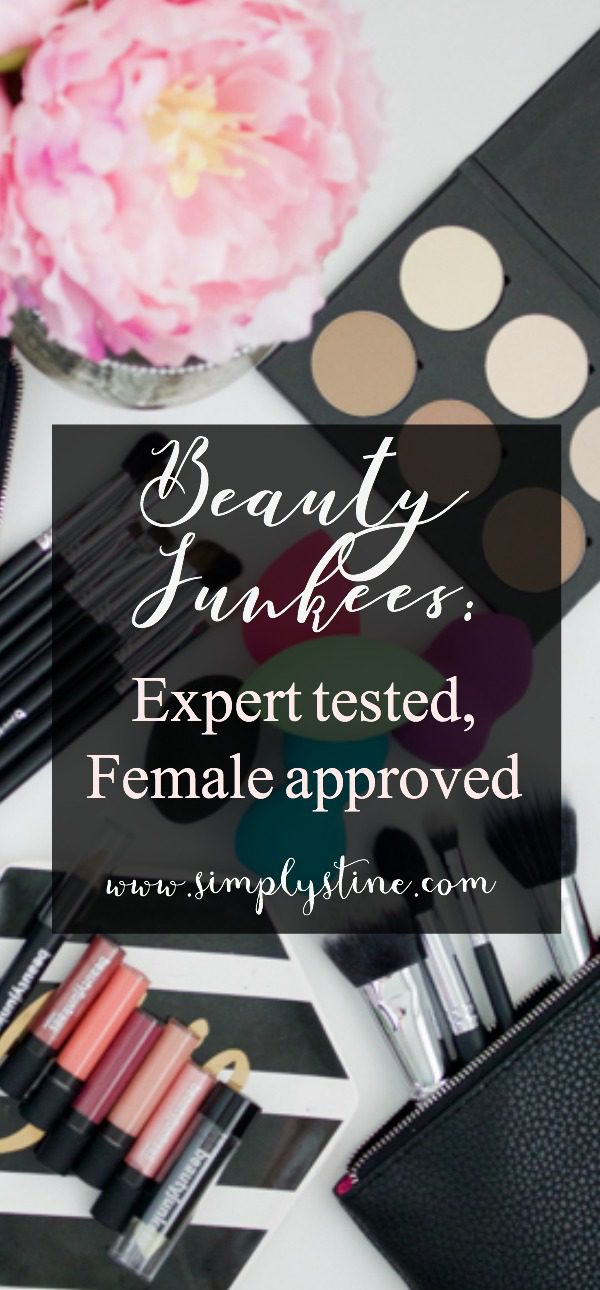 Beauty Junkees is a brand that has fantastic products at an amazing price point.  I am completely blown away by the products I was sent to try and now, I'm super curious about more of their makeup because, yes, they carry eyeshadows and more!! So expect to see more from this brand on Simply Stine because I can't get over the quality of this product line. Call me impressed!!! Have you tried anything from this line of products before?!


Products were sent to me for review purposes. All thoughts and opinions are my own.