Welcome to another Monday Chit-Chat. I hope that you had a great weekend. Maybe it was productive and you accomplished what you needed to? Or maybe, you did absolutely nothing and that's exactly what you needed for a little self-care. Either way, I hope that the weather was gorgeous and you feel refreshed and ready to take on the week.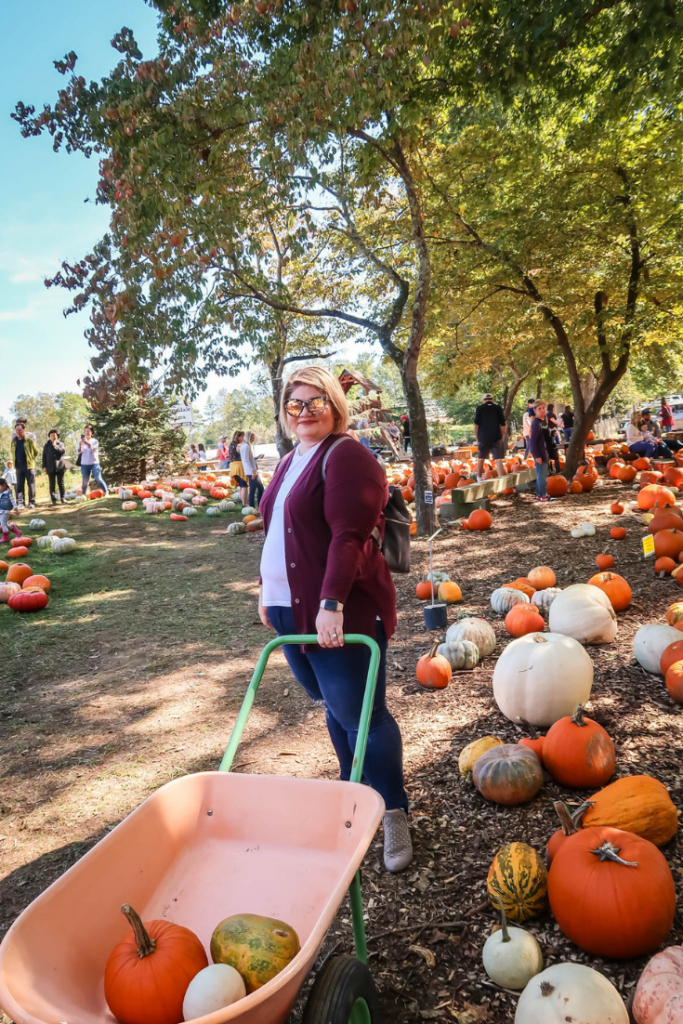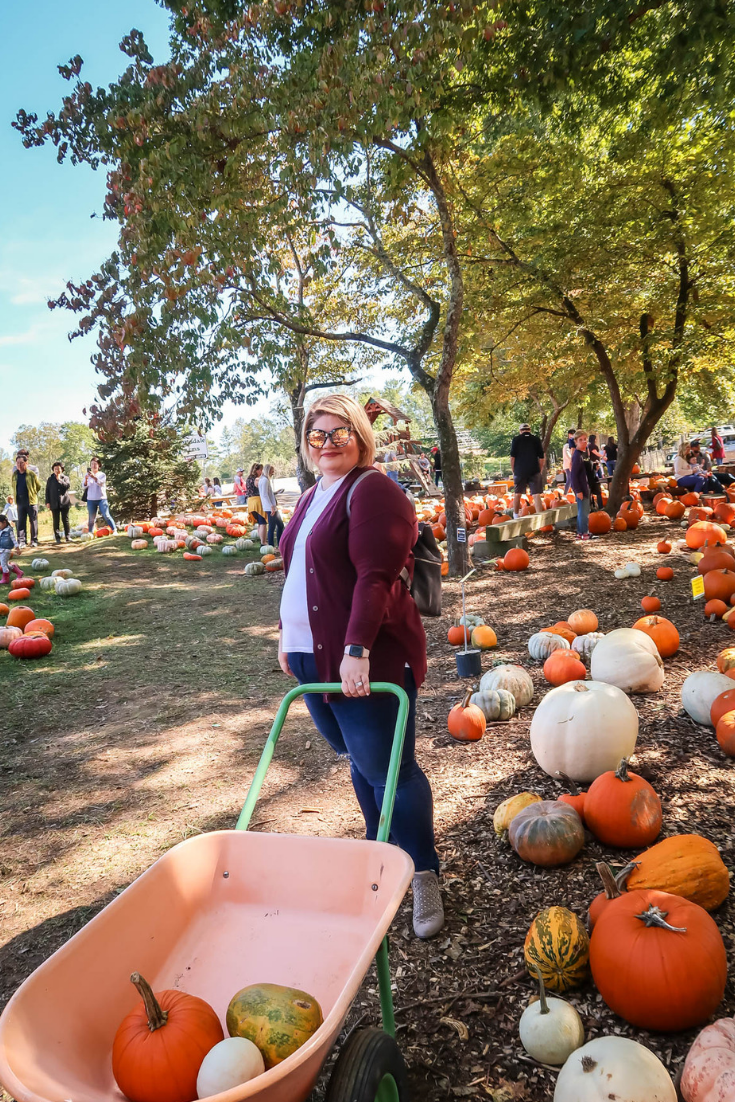 Georgia is beautiful right now. It's actually Saturday (I'm working ahead a bit) and it's 77 BUT no humidity and the sun is shining. It's fantastic and feels like fall is so close. I'm sipping a coffee on the porch, and trying to tune out ALL OF THE LAWN EQUIPMENT that seems to be never-ending around here. When I was in Ohio I heard a leaf blower once. ONCE! I need noise canceling headphones when I'm outdoors I swear. Anyways, I think we're getting another dose of Summer this week, so I'm enjoying the cooler temperatures while I can!
I had a really laid back weekend, which was nice since last weekend we were traveling in horrible rainy weather. Rob's tennis season has started, so I went out with his mom for lunch on Saturday afternoon. We shared some guacamole and some appetizers and it was perfect. Saturday night Rob and I watched some tv shows and enjoyed the porch a bit more. Sunday was the Bears game and I cleaned up around the house a bit and got some meal prep finished. Actually Sunday was crazy busy, but I got a lot accomplished that will help me out this week. So I'm still counting that as a win!
What I'm Eating This Week
As I'm trying to get back into eating more healthy "ish" I'm working on making sure that I'm adding in more veggies and such to my diet. I'm also working on adding breakfast back into my routine. I went ahead and prepped all of my fruit and veggies, made an egg bake with peppers and turkey bacon. Made sure I have snacks to grab!
Monday: Filets with grilled mushrooms. Potato, Asparagus, and a salad
Tuesday: Smoked Turkey Breast from Honey Baked Ham and Salad
Wednesday: Stuffed Peppers (Ground Turkey, Tomatoes, Spinach, Feta and Quinoa)
Thursday: A pot roast (Ina Garten recipe) that is so easy and so delicious
Friday: OUT
LUNCH PLANS: Turkey Burgers, Salads, Roasted Salmon and veggies
What You Need to know this week….
The Ex Hex is a book that Becca talked about and I immediately pre-ordered it
I fully plan on making this fall salad this week. It looks incredible (all of her recipes do)
I bought this candle while shopping in a boutique in Ohio and I swear, every time I burn it I fall in love with it a tad more. So good.
THIS is such a great set for hair products (to gift or to give to yourself) It's all I've been using (and their hair mask) and my stylist complimented my hair and talked about how healthy it looked. When you buy the set, you're essentially getting the leave-in conditioner for free ($26.00 value)
I've joined WW again. I've had such luck with it in the past and I need a bit of guidance again. Mainly for meal inspirations and to help keep me in check. If you've been thinking of making a lifestyle change, join me! I'm really trying to work better at getting back to when I felt healthier and had more energy. Losing weight is a bonus.
I'll be sharing an empties post this week. I've finished A LOT of products. I've also picked up a few new ones as well. I'll also be sharing my September Reading List! Did you miss my August Reading List?
Hope you have a great week and a fantastic Monday! I'll be back with a post on Wednesday and Friday. I'm also thinking of changing this Monday Chit-Chat to a newsletter format. Any thoughts? Also, anything you think we should know that should be shared? A good book? An excellent recipe? A cozy must-have sweater? Let me know in the comments below!
Shop The Post