I don't know about you but possibly one of the best parts of going camping (and maybe the only part I appreciate and enjoy) has to be s'mores. Graham crackers, chocolate, and a fire roasted marshmallow. It's so good and so easy to make.
Recently my MIL and I were out to dinner at a restaurant and they had S'mores brownies on their menu and she loved them so much that I thought I'd recreate them! This is an easy recipe to make and it tastes incredible! With fall finally here, a lot of people are going to be camping and enjoying bonfires and I think this would be the perfect recipe to prepare and take along!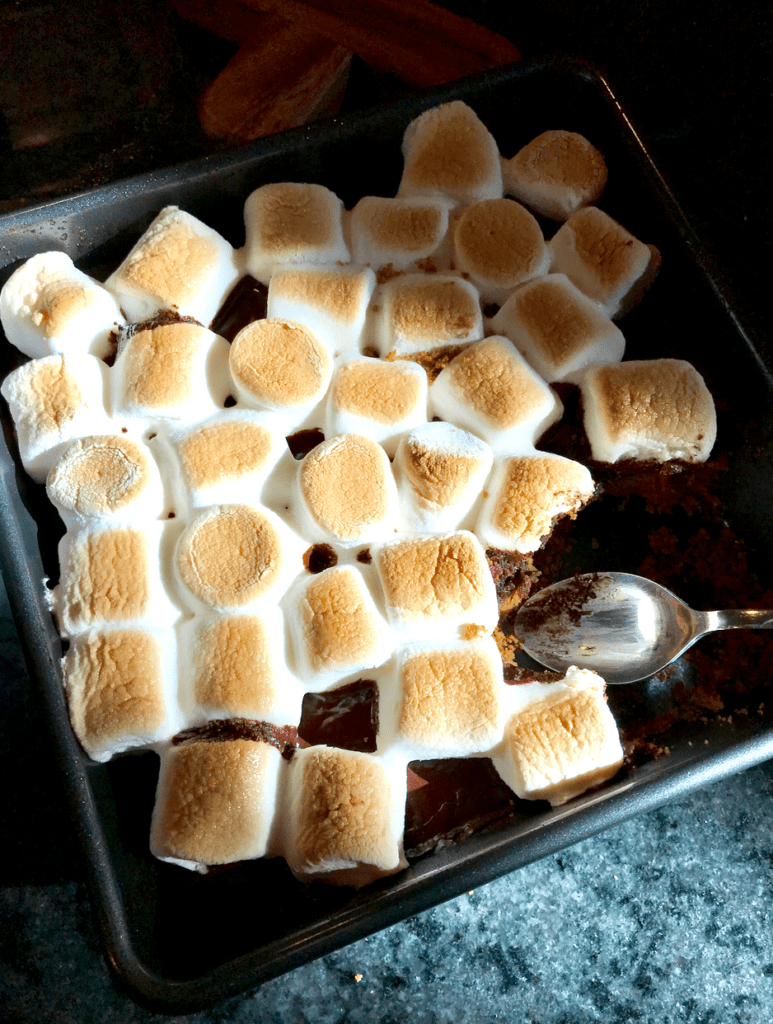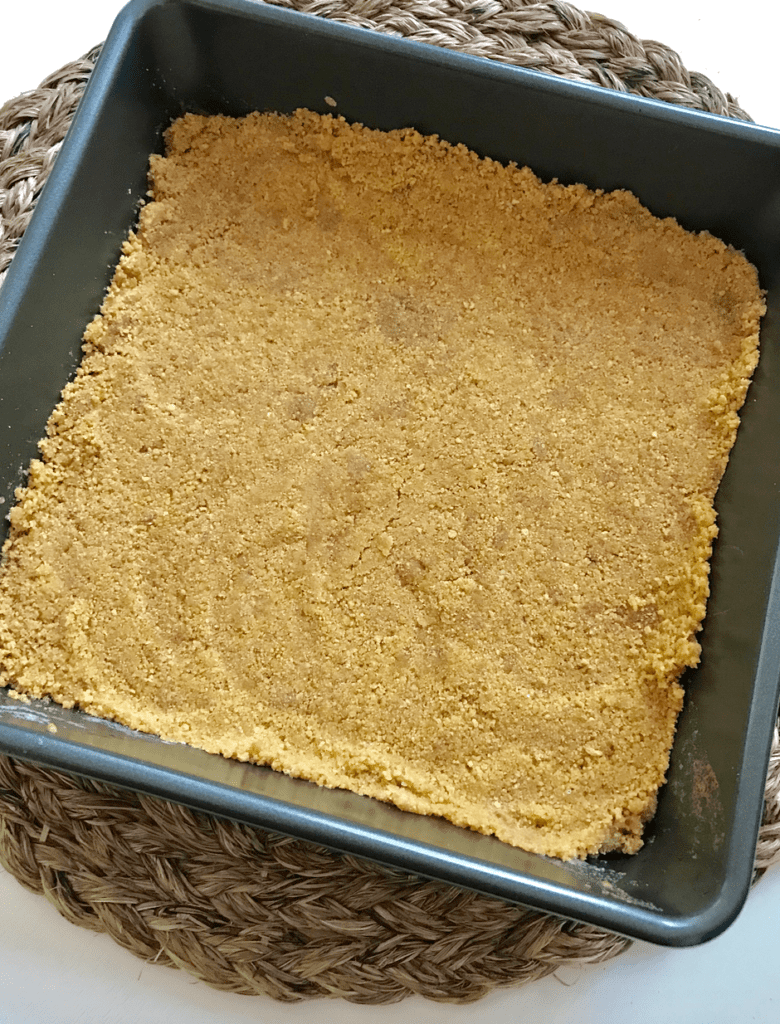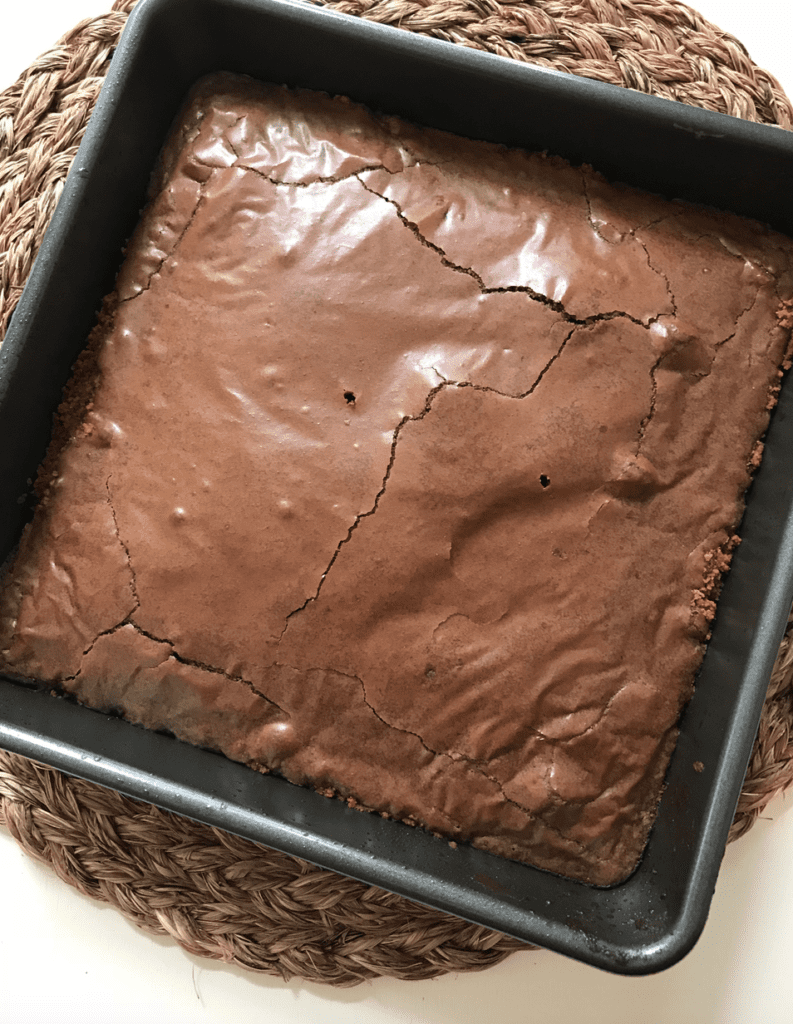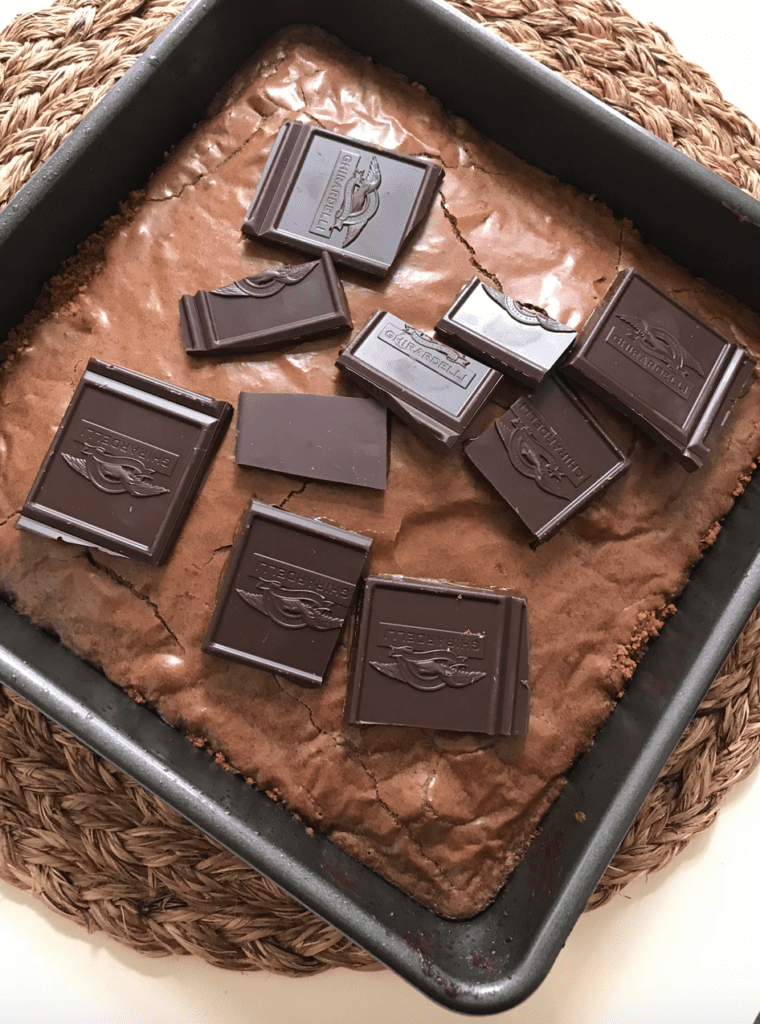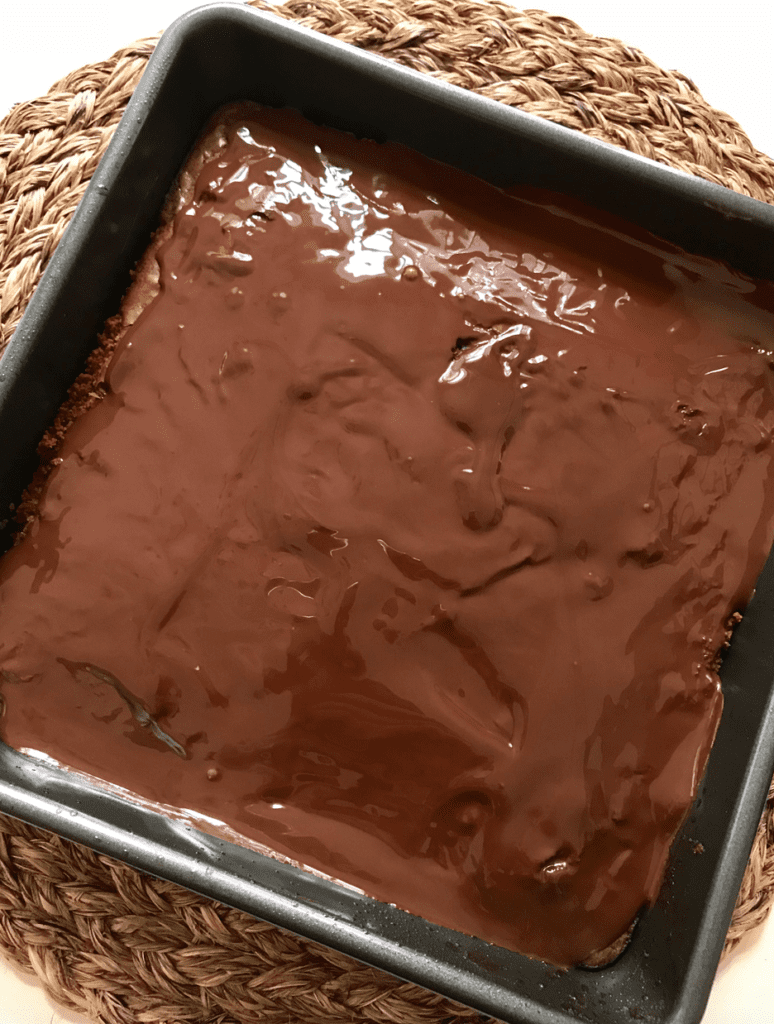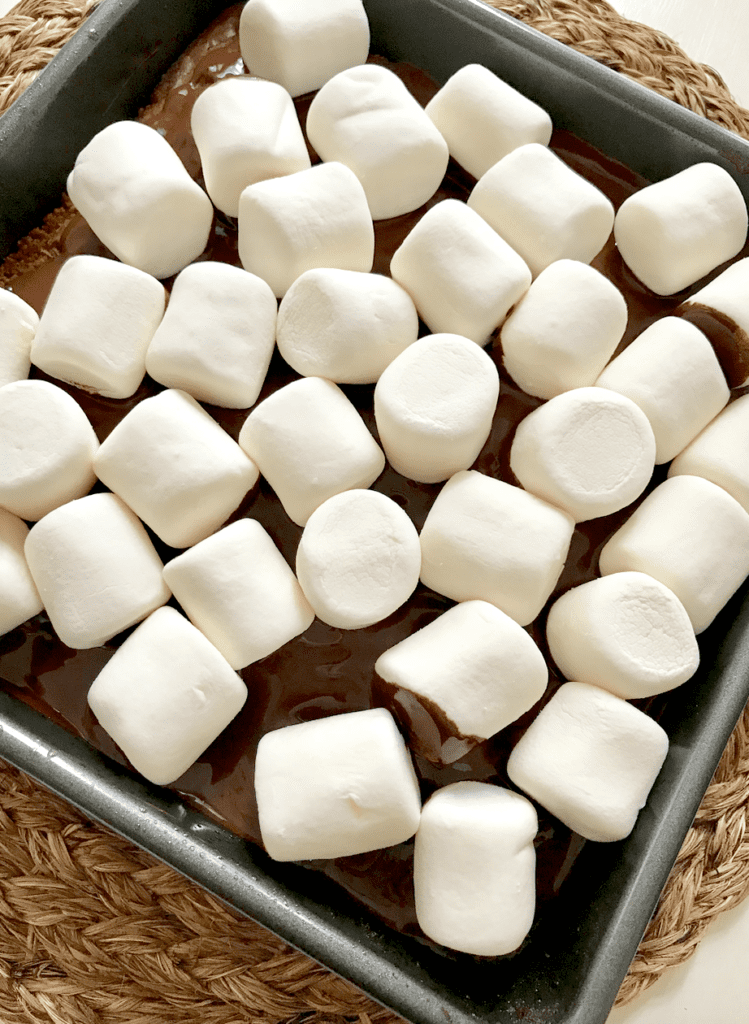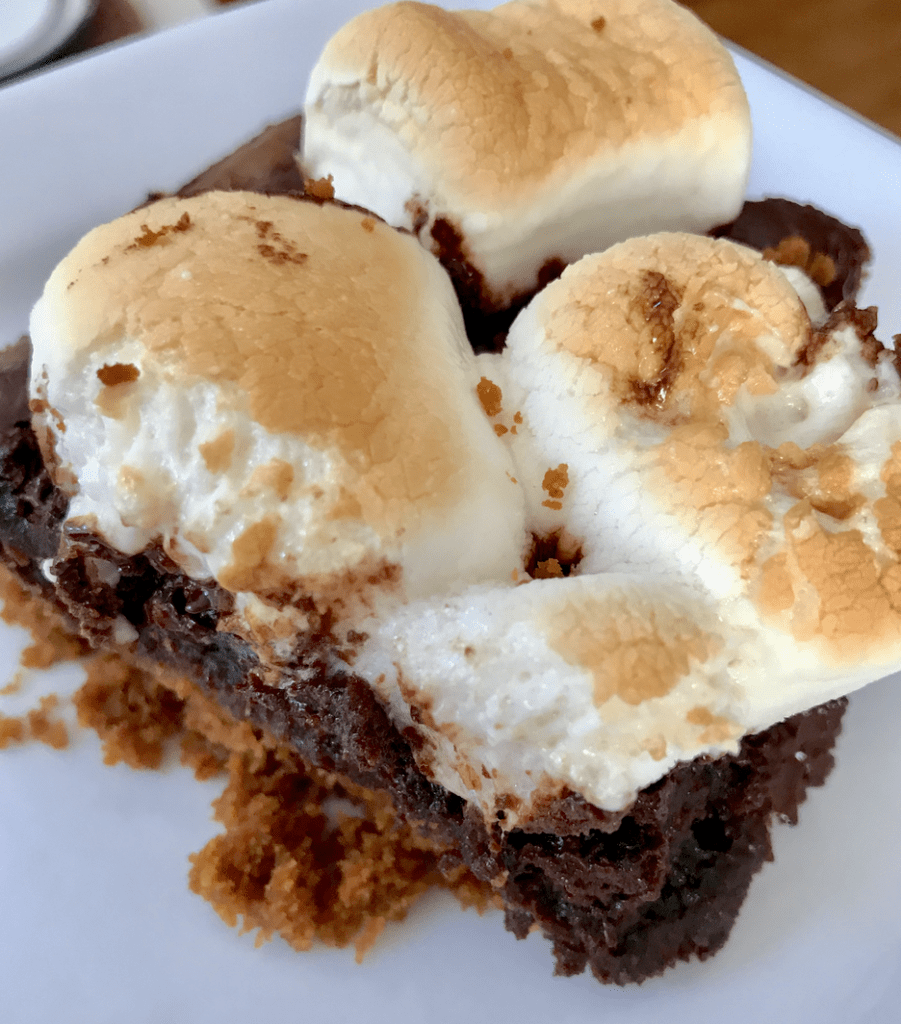 Trust me, this recipe is so good! The fudgy brownie mixed in with the graham crackers and roasted marshmallows are amazing! If you love s'mores like I do, then you'll love this recipe! If you wanted to use a homemade brownie recipe instead of the box mix, I'd go for it. I used the brownie mix because I had it on hand already, but I do occasionally prepare a homemade brownie using a recipe that I have on hand. When using a box mix, sometimes I'll add in some vanilla or some extra chocolate chips to make it that much gooier. YUM! I'm all about taking a recipe and making it your own. So use whatever chocolate you like, whatever size marshmallows you prefer!
Campfire S'mores Brownie Recipe
Campfire S'mores Brownie Recipe
Ingredients
1 Box of Fudge Brownie Mix (You will need Oil, eggs and water)
1 Cup of Graham Cracker Crumbs
1/4 Cup of Sugar
1 Stick of Butter
Chocolate Bars (You can use chocolate chips also)
Marshmallows (whatever size and however many you prefer)
Instructions
Grease pan before baking (I used a square pan, but use whatever size you prefer)
Preheat oven to 350 degrees
Melt stick of butter and pour into a bowl with the graham cracker crumbs and sugar. Press mixture into pan and form a crust.
Prepare box mix of brownies as directed and pour onto the graham cracker crust. Place in oven and bake for at least 30-40 minutes.
Top the brownies with the chocolate bars and put back in oven to melt them for a couple of minutes. Spread the mixture evenly over the brownies and top with marshmallows. Put back into oven for about 3-5 minutes and turn on broiler to high. Place brownies under broiler to roast the marshmallows to your liking. MAKE SURE TO PAY ATTENTION because they will burn fast if you don't want it!
https://www.simplystine.com/campfire-smores-brownie-recipe/
Let me know if you make this recipe and what you thought! I'd also love to know if there's a recipe that your family makes around this time of year! I'm always looking for new recipes to try and I know some of you out there are holding on to some amazing recipes, haha! Let me know!