The 2018 Sephora VIB Sale is happening right now for Rouge Members, but for those of you who are VIB or a Beauty Insider, you can start shopping the sale on April 20th! The best thing about the Sephora VIB Sale is that it allows you to save money on beauty products that you might not otherwise be able to afford as easily.  Dyson, I'm looking at you!  Plus, this is a great time of year to stock up on all of the beauty products you need for Spring while saving money!
I asked everyone on my Facebook page if they were interested in seeing some of the products that I'd suggest purchasing during the 2018 Sephora VIB Sale and I got an astounding YES. This post is for you guys!
2018 Sephora VIB Sale
The 2018 Sephora VIB Sale started on April 13th for members of their Beauty Insider Rewards Program.
VIB Rouge members will receive 15% off their entire purchase on April 13th-16th and again on April 20th-April 23rd.
VIB Members will receive 15% off on April 20th-April 23rd
Beauty Insiders will receive a 1% discount as well during April 20th-April 23rd
Customers will be limited to purchasing only ONE Dyson product and THREE Drunk Elephant products.  Products from The Ordinary will not be discounted during the sale.
You can shop both online and in-store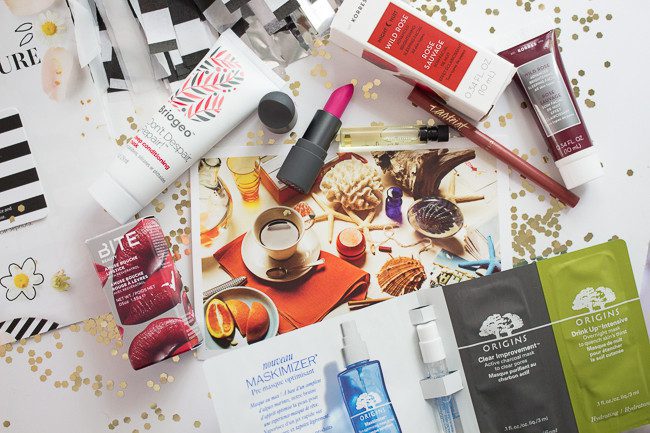 Miss my previous Sephora VIB Sale Suggestions?
The 2018 Sephora VIB Sale: Get The Beauty Products You Need For Spring While Saving Money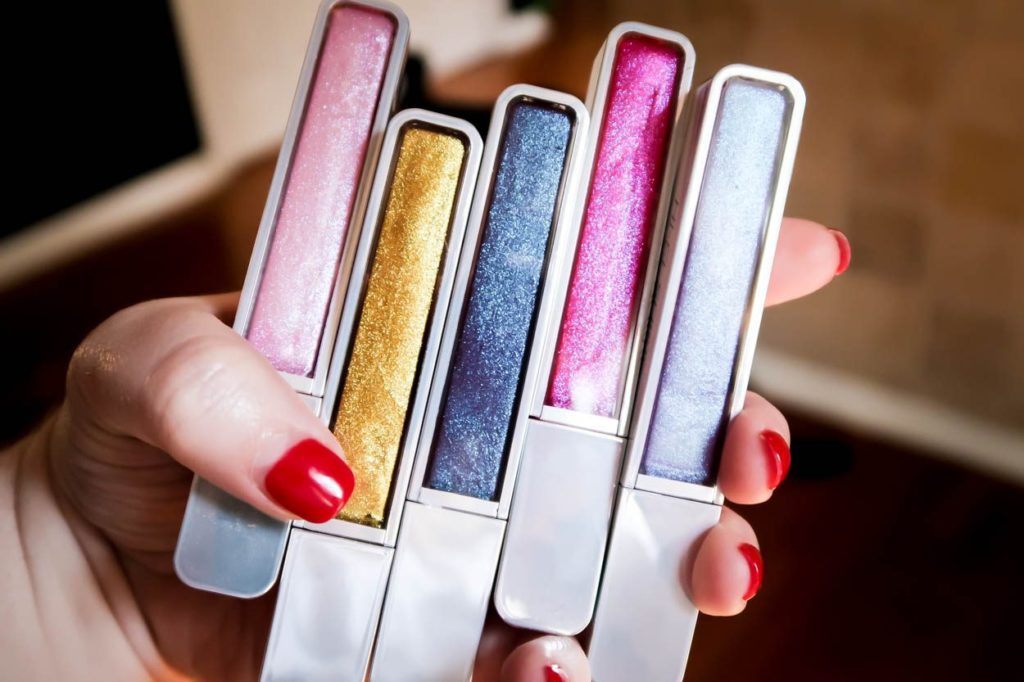 Urban Decay Hi-Fi Shine Cushion Lip Gloss
BODY
BUM BUM BATH BOMBA – SOL DE JANEIRO $10.00
I'm really excited to try this bath bomb and if I can save some $$ while trying it, I'm all about that! I'm obsessed with the SOL DE JANEIRO fragrance so I'm pretty excited to see if this smells as amazing as their other products. Plus, I feel like this is the perfect scent for Spring and Summer! Their fragrance is like a vacation in a bottle!!!
SELF TAN PURITY BRONZING WATER MOUSSE – ST. TROPEZ TANNING ESSENTIALS $42.00
I'm a big fan of St. Tropez self-tanning products and this one is on my list of products to pick up. This is supposed to give you a natural-looking tan that lasts for days, but without that gross self-tanner scent.  This is a hydrating formula and can be applied day or night. I can't wait to try this!
SKINCARE
NOURISHING OIL CLEANSER – TATA HARPER $76.00
I know a lot of you looked at that price tag and immediately laughed and thought I was crazy, but hear me out! I'm such a fan of Tata Harper and if you're wanting to dab into the whole world of Green Beauty, this cleansing oil is amazing.  I received a bottle of it as a gift around Christmas time from my MIL and I'm almost out. I WILL be repurchasing this oil cleanser because it's the best one that I've ever used.
This is suitable for all skin types and especially fabulous for those of you with dry skin. It's the silkiest oil cleanser I've ever used and it leaves my skin feeling so hydrated and refreshed, but not greasy at all! It removes my makeup nicely (not everything if it's waterproof but pretty close!) and the scent features a very light rose geranium essence.
100 percent of the total ingredients in this product are from natural origin and 66 percent of the total ingredients are from organic farming. This product is vegetarian and free of toxins, fillers, artificial colors, artificial fragrances, all synthetic chemicals, and GMOs.
CRÈME DE LA MER – LA MER $85.00 and up
My MIL is a huge believer in the Crème De La Mer moisturizer and even though I love skincare, I just never found myself willingly wanting to spend so much on a moisturizer. She recently gave me some deluxe sample sizes to try and you guys, it's fantastic.  Even my husband asked me what I had been using different with my skincare and commented on how soft it was. This never happens.  It's expensive and a lot of you are probably thinking "She's crazy!!!" but seriously, it is worth the money if you're looking for a fantastic moisturizer.
You use the smallest amount and press it into the skin. The "miracle broth" within this product is amazing and I'm now a huge fan. A lot of you will ask me if there are cheaper alternatives, but so far, I can't say that I've found one yet! If you've been thinking of jumping on the LA Mer bandwagon, now is the time!
ROSE DEEP HYDRATION FACIAL TONER – FRESH $44.00
I could write an entire blog post on how much I love and adore FRESH Skincare products, but I wanted to talk about this one for the sale specifically.  A lot of people don't use a Toner and I want them to learn the benefits and the ways in which they can help your skin! This Rose Deep Hydration Facial Toner is a cleansing toner that will help remove impurities and also help with pores, hydrating, soothes and nourishes the skin.  It also features Angelica Leaf Extract and Hyaluronic Acid which helps your skin retain moisture.
Plus, there are real rose petals in the product, so it not only smells heavenly, but it also makes you realize that you're using the real deal!!! Honestly, there hasn't been a single Fresh product that I haven't loved, so if you've been curious, now is the time to pick them up and try them!
TAKE THE DAY OFF CLEANSING BALM – CLINIQUE $29.50
What can I say, I've got a thing for cleansing products, ha! This cleansing balm is one of my favorites because it removes everything my skin can throw at it. Waterproof makeup is no problem with this cleanser.  It doesn't burn my eyes or leave my skin feeling irritated at all. It's a must-have for me! To use, take a small amount and rub the product into your hands. It will turn into an oil-like consistency.  Then rub it all over your face, including your eyes and lashes.  Rinse with water and instantly, your skin will be makeup-free.  It's incredible!
T.L.C. SUKARI BABYFACIAL™ – DRUNK ELEPHANT $80.00
This is probably my favorite product from Drunk Elephant.  If you've never tried a product from them before, this is a great one to try! Their skincare products are amazing! This AHA/BHA mask works as a "facial" because it helps improve skin texture, tone and gives a radiance to the skin. It contains 25 percent AHA and 2 percent BHA, plus Glycolic, Tartaric, Lactic, Citric and Salicylic Acids. It's still gentle though and it exfoliates the skin by removing dead skin cells. It also contains antioxidants to help calm the skin and sooth, and also to replenish moisture and nourish the skin. So you don't have to worry about it being too harsh for your skin because this has all the ingredients you need to give yourself a glowing complexion, without being too aggressive.
BIO-PEEL GAUZE PEELING – LEMON – NEOGEN DERMALOGY $27.00
LOVE these bio-peel gauze pads. They make my skin so smooth and so much brighter. They're great for all skin types, but I think they are especially good for oily skin types.   I need to try the Green Tea ones as well because they're also supposed to be great for redness! You can't beat these peel pads for the price! They take no time at all to use and instantly my skin is so much more radiant and smooth.  They're incredible!
FACIAL COTTON – SHISEIDO $10.00
I have talked about this facial cotton pads ever since I started Simply Stine and I'm still using them. They're incredible! If you think I'm just being bougie, think again! They don't fall apart when you load them up with liquids and they are the softest cotton pads I've ever tried! I will always have these on hand and I've even gifted them to my friends and family. That's how dedicated I am to these facial cotton pads!
CLEANSING & EXFOLIATING WIPES – SEPHORA COLLECTION $7.50
I'm obsessed with the Sephora Cleansing and Exfoliating wipes.  If I go to the drugstore to pick up cleansing wipes, I'm normally spending at least $7.00 or more; so these aren't really breaking the bank anymore at all. I've tried the Coconut Water ones and loved them! There are six different types available for all skin types! These are great to keep with you while you're on the go and especially after going to the gym.  They're also excellent for when you're traveling!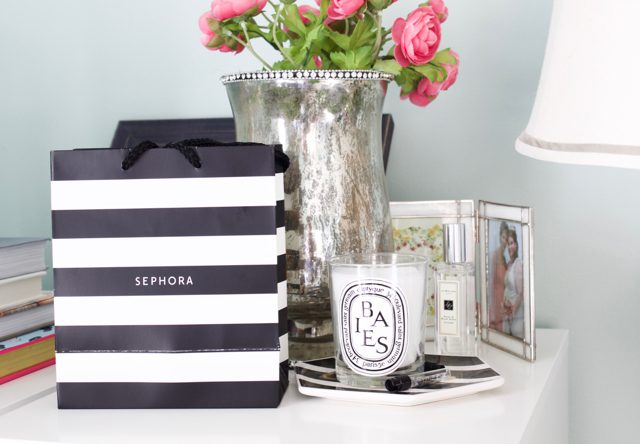 2018 Sephora VIB Sale
FRAGRANCE
PLUM BLOSSOM COLOGNE – JO MALONE LONDON $140.00
Ever since I experienced my first Jo Malone Fragrance, there has been no turning back. The fragrances are just absolutely amazing and when I saw this limited-edition (there are three scents available I believe)  fragrance and the adorable packaging, I knew I had to add it to my list.  I've been told that Vera Wang Princess is similar to this perfume, which is one of my favorites to wear. You just can't go wrong with Jo Malone fragrances!
MAKEUP
COMPLEXION RESCUE™ TINTED MOISTURIZER – BAREMINERALS $30.00
I recently tried a sample of this that came with a gift with purchase from Ulta (I think) and WOW I was blown away by this product.  I only had one of those foil sample packets, but it was way more than I needed to cover my entire face. I didn't think it would really have a lot of coverage to it, but boy was I wrong. It's a gel-cream type of moisturizer that actually has pigmentation to it.  It worked great at covering my redness and evening out my complexion. I think that the finish is pretty dewy, hence the radiance, BUT as long as I set it with a powder I'm perfectly fine. I love this for days when I don't want a heavy foundation, but I still want coverage.  It's such a lovely product that will work great for so many skin types!
ALL NIGHTER LONG-LASTING MAKEUP SETTING SPRAY – URBAN DECAY $32.00
For the longest time, I swore this product didn't work for me, but I got a new bottle sent to me to try from Urban Decay and I've been loving it ever since. Maybe I got a dud bottle before!?!? Now, I use it daily and I know with the heat about to crank up (anytime now, Mother Nature) I know that my makeup will be begging me to use this.  The humidity in Georgia is so gross, but I'm keeping my fingers crossed that this will be just as amazing as it is for my skin even in the heat! This is always the setting spray that is recommended to me when I ask at stores.  So if you want to sweat-proof, humidity-proof, hot weather-proof your makeup, this is the product!
THE INFLUENCER CLEAN LONG WEAR FOUNDATION – SUNDAY RILEY $42.00
A clean, long-lasting foundation with medium to full coverage—formulated with your skin's health in mind. I'm a HUGE fan of Sunday Riley's skincare products, so when I saw they were launching a foundation I freaked out a little bit. #truth I'm always interested in a makeup product that also has skincare benefits. I saw that the Influencer is great for people who struggle with redness, oil control, and uneven skin tone. Even though it controls oil, it still won't dehydrate your skin. The finish is supposed to be a satin-matte finish that stays on all day, even in humidity. There are twenty shades to choose from and they say that it never looks cakey once applied.  Call me curious, I want to pick this one up ASAP!
MTHRSHP SUBLIME BRONZE AMBITION EYESHADOW PALETTE – PAT MCGRATH LABS $55.00
"An illuminating palette with a soiree of fiery coppers, illicit charcoals, sensual golds, and carnal champagnes."  With a description like that, you've already sold me! Pat McGrath is a big-time makeup artist who has worked with countless celebrities. She's huge in the makeup world.  I think that the palettes that she released for the $55.00 price point are gorgeous and they offer us a way to experience her eyeshadows, without the hefty $125.00 cost that most of her palettes are priced at. I've always wanted to try her shadows and I've heard nothing but rave reviews, so now seems like the time to try them!
STAY ALL DAY® LIQUID LIPSTICK – STILA  $22.00
I finally tried this the other day and I was so impressed with the way that it stayed on my lips! It wasn't super drying at all and the color I wore, Patina, was the most beautiful dusty rose color.  Needless to say, I'm so impressed with this that I want more! This liquid lipstick is incredible and they have a huge variety of colors and finishes to choose from! Makeup Artists, get this liquid lipstick into your makeup kits!
NARSISSIST WANTED CHEEK PALETTE – NARS $59.00
I love NARS cheek palettes so much and they're normally the blush that I reach for. You can't go wrong with their colors and the pigmentation is amazing! When I saw the Wanted Palettes, I fell in love. Such a gorgeous combination of colors. There are two options to choose from.  One is a little bit on the cooler side while the other one definitely packs a punch with some warmer tones.
TRYST EYESHADOW PALETTE – VISEART $49.00
Could this palette be any more stunning that it is?!?! Probably not.  It's gorgeous. This features nine colors that are so rich and warm, they're begging to be used! Plus, Viseart has some amazing pigmentation and they blend beautifully! I know a lot of makeup artists who swear by this product line and their eyeshadows!
HAIRCARE
SUPERSONIC HAIR DRYER – DYSON $399.00
Y'all knew I had to include this one. The Dyson Supersonic Hair Dryer is THE hair dryer to have right now. I believe that you're only allowed to purchase ONE Dyson product with your discount code. Now is the time to buy this baby so you can save yourself some serious money! I've heard nothing but good things about this hair dryer and if it helps me shorten my hair drying routine-I'm game! Also, it's supposed to be a lot less harsh on your hair!
HAIRDRESSER'S INVISIBLE OIL HEAT & UV PROTECTIVE PRIMER – BUMBLE AND BUMBLE  $28.00
Bumble and Bumble is a really amazing hair product line. I have been using this Hairdresser's Invisible Oil heat & UV Protective Primer for a couple of months now and my hair is loving it. It feels so much softer and I think it's helping me control my heat damage from blow drying my hair and using a curling iron and flat iron.  I spray it into my hair when my hair is damp and that's it!  It is a multi-use hair product that helps to protect, condition, and helps prepare the hair for styling!  Also, I love that it doesn't weigh my hair down.
CAVIAR CC CREAM FOR HAIR 10-IN-1 COMPLETE CORRECTION – ALTERNA HAIRCARE $26.00
This is another hair product that I reach for all of the time.  This is a leave-in-hair treatment that also acts as a styling cream.  It protects and corrects the hair in ten ways. It gives the hair moisture, shine, softness, smoothness, anti-breakage, heat protection, light hold, UV protection, manageability, and strength. It will protect the hair from heat damage for temperatures up to 450 degrees.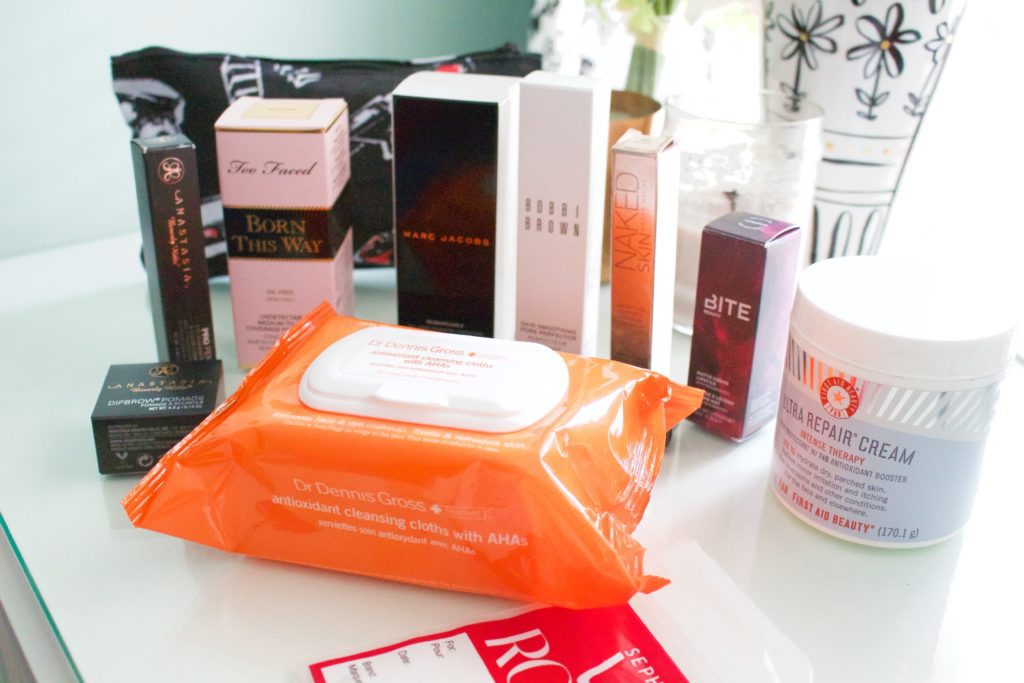 So go ahead and get the beauty products you need for Spring and save yourself some money during the 2018 Sephora VIB Sale! It only happens twice a year, so make sure to get everything you've been needing and wanting to take advantage of the discount!  What items do you think you'll be picking up?!?


Affiliate Links Included in this post.