With me being sick right after the Holidays, I had to wait till I got my voice back before I filmed the video for my Christmas and Birthday Haul and since it's a long one, I end up breaking the video into two parts. Here is part 1, What I Got For Christmas And My Birthday Haul and this one's all about my beauty gifts.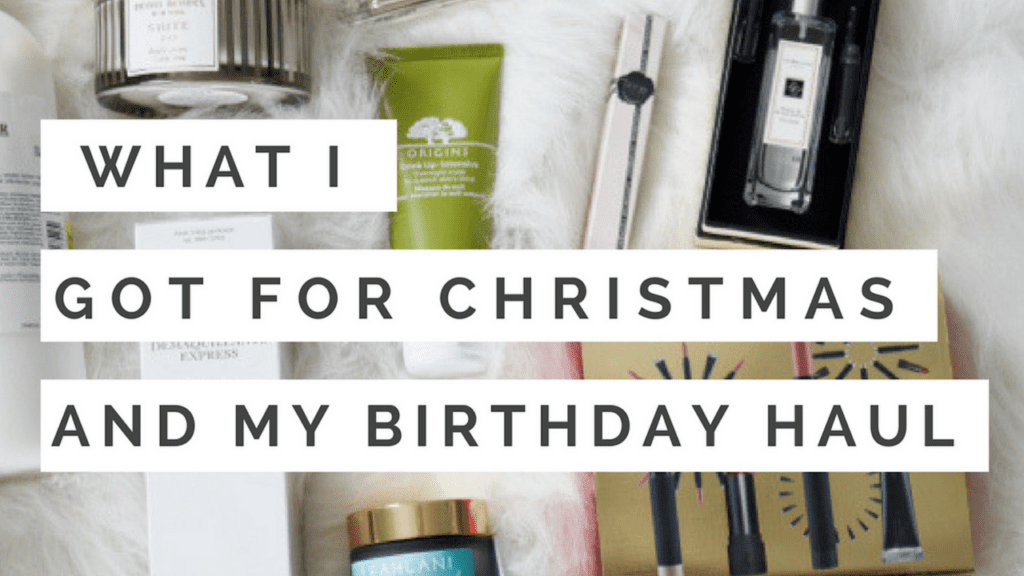 If you don't remember, here is the original post I did about my Birthday and Christmas Haul. It will include information and links for you to easily go and be able to purchase the items I mention in the video, if you are interested. I plan on doing a follow-up soon on some of the gifts because they were either really good or they didn't work out for me, so be on the look-out for that blog post coming soon! Also, I'll have part two of this up either this week or next Monday! It will be more of what lifestyle items I got. Think purses, shoes and more!
Here's a question for you. If I were to regularly start filming videos for my YouTube channel, is Monday a day that's good for me to upload for you guys? Do you even have a preference?!? Let me know in the comments below. Now go watch the video! It's a long one, so make sure you've got a snack ready! Ha!
Let's Catch Up:
This weekend I got "stuck" in Sephora while it was pouring rain outside. I'll share the goodies I picked up (because I had to exchange items that didn't work for me) later this week!
The Atlanta Falcons beat the Green Bay Packers so we are going to the Super Bowl! I'll be sharing some of my favorite Game Day Recipes over on my Pinterest Page, so make sure you are following me. (Simply Stine Pinterest)
I finished the first book that I chose for my Simply Stine Book Club and I have some thoughts! Have suggestions for the second book? I'll be announcing that this week!
I still haven't went off budget or bought items that were a spur-of-the-moment purchase, so I think I'm officially on-board with the whole minimalism/budget goals that I have set for myself!