Every so often a gift comes along for my Husband that literally has me screaming "YES!!!" on the inside. He's super hard to shop for! The Starbucks Reserve Roastery Subscription was one of those gifts. You see, my husband loves Coffee and when I saw that Starbucks was releasing some of their coffees that they normally only feature in their Seattle Tasting Room. I knew he'd love it and he got his first box (thanks to my mom for sending him this) and I wanted to share the January Box with you guys!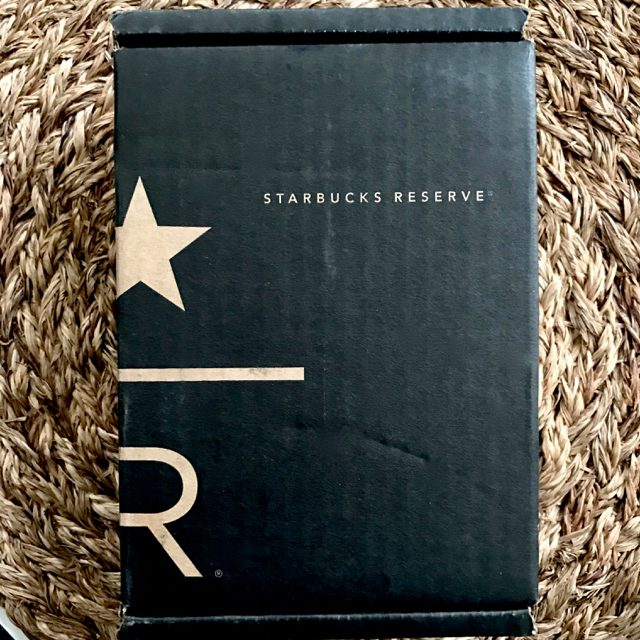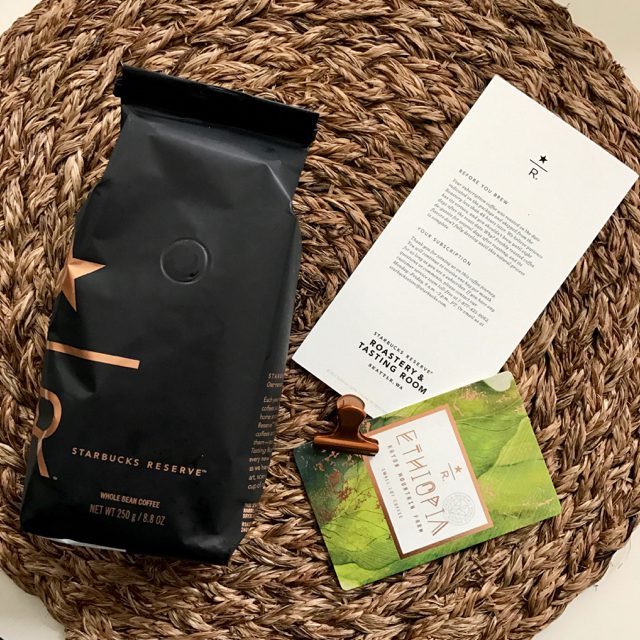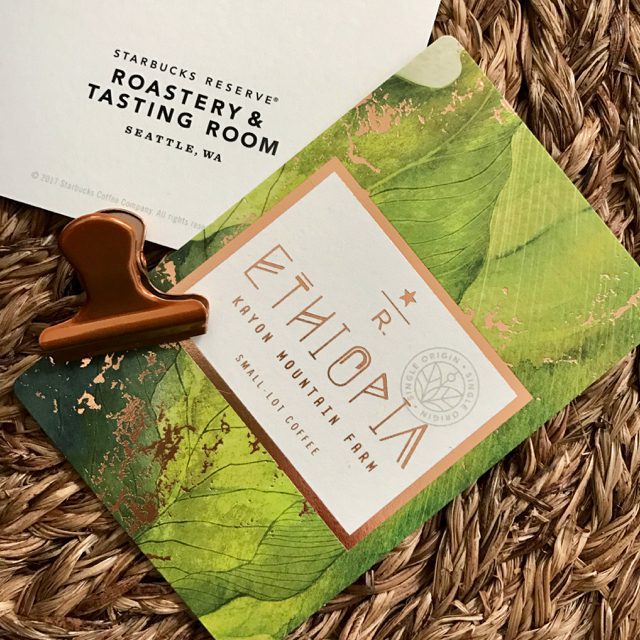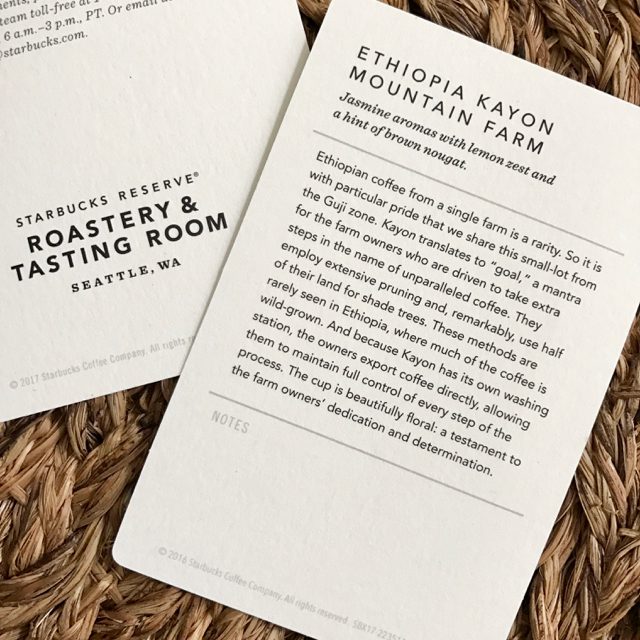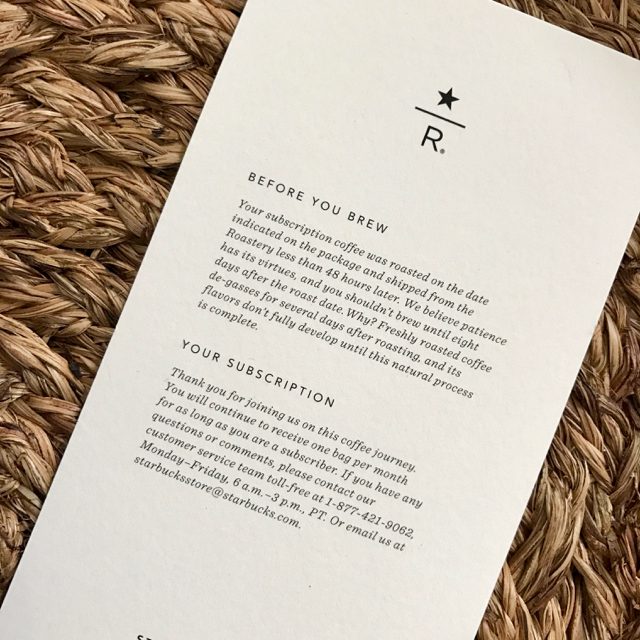 The Starbucks Reserve Roastery Subscription Coffees are small-lot coffees that are hand-selected and roasted in their Seattle Roastery and shipped within 48 hours. So not only are they rare, but they're also fresh when you receive them. Just an FYI these will be fresh whole bean roasted coffees that will not have been ground already and they suggest waiting at least 8 days after the beans are roasted to enjoy!
This is our first box and so far I'm really impressed! It's a unique way to try different coffees we wouldn't normally have access to. You can order this for yourself and choose how many bags you'd like per month or you can send this as a gift and you can choose a 3,6, or 12 month plan that will allow your recipient to receive one bag of coffee per month for however many months you choose. It's a unique subscription that I'm quite in love with.
This is an excellent way for someone to be able to experience some rare coffees, without having to visit Starbucks Seattle Tasting Room location. Seriously though, it looks amazing!! As far as the cost goes, it's not that much more expensive than the coffee we are already buying. At $19 a bag, it's pretty much on point with what we'd normally spend and still much cheaper than me personally going out and getting coffee from Starbucks every day. Plus, it's fun knowing that each month we'll have a different type of coffee to try!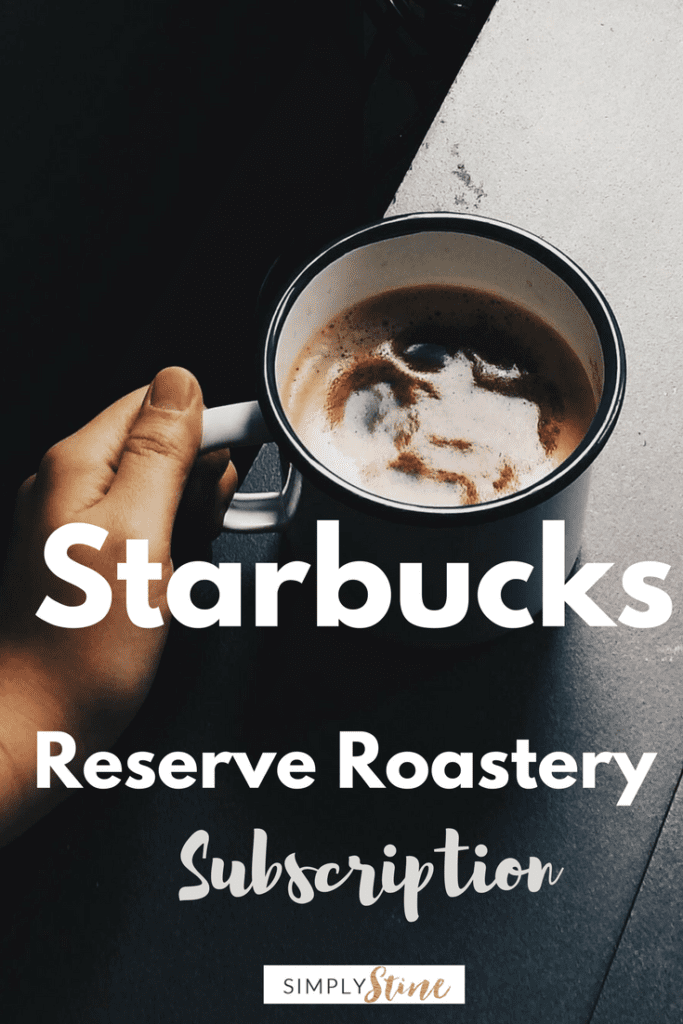 Bottom line, if you're a lover of coffee or know someone who is, this is an excellent idea! With Valentine's Day coming around the corner, I just had to share this because I had never heard about it until I was doing some deep research for "Mens Christmas Gift Ideas" and somehow I came across this. HA! So I'm passing this information on to you, my readers, because I know a lot of you can appreciate a good cup of coffee!
I'm including this video because how freaking amazing does this Roastery Look?!?!