Just hearing the words Charlotte Tilbury makes my beauty loving heart so happy. It's one of my favorite luxury, high-end beauty brands to splurge on. I've mentioned Charlotte Tilbury products on Simply Stine previous times in the past BUT I've never talked about her eyeshadow quads until now! Today's post features the Charlotte Tilbury Vintage Vamp Eyeshadow Palette and why I love it so much.
I was walking around a Sephora store the other day and they actually had an entire collection of Charlotte Tilbury products available. I instantly saw the Vintage Vamp Palette and realized that I hadn't talked about it on Simply Stine before. It's a gorgeous palette that always catches my attention when I see it again.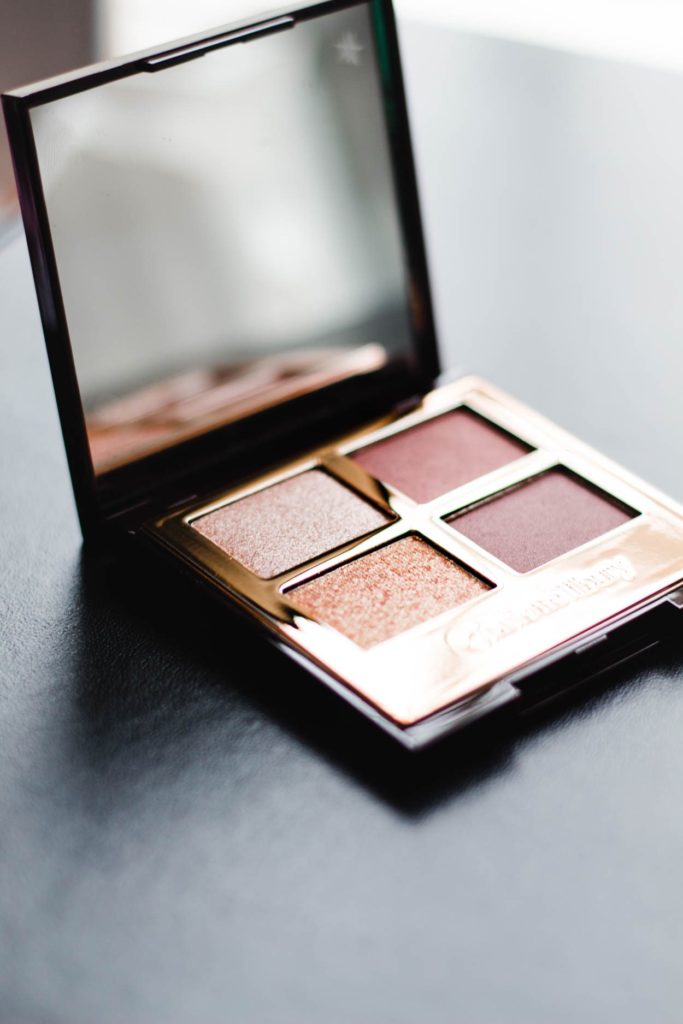 Vintage Vamp
My good friend Heather spoiled me and sent me the Charlotte Tilbury Vintage Vamp Eyeshadow Palette for Christmas last year. I've wanted it forever and was so excited to finally be able to try it out!
I've used Charlotte Tilbury eyeshadows previously, but they've been in palettes with a blush, highlighter, and a contour color. Never just eyeshadows. I was curious if the formula would be different? Are they worth the money?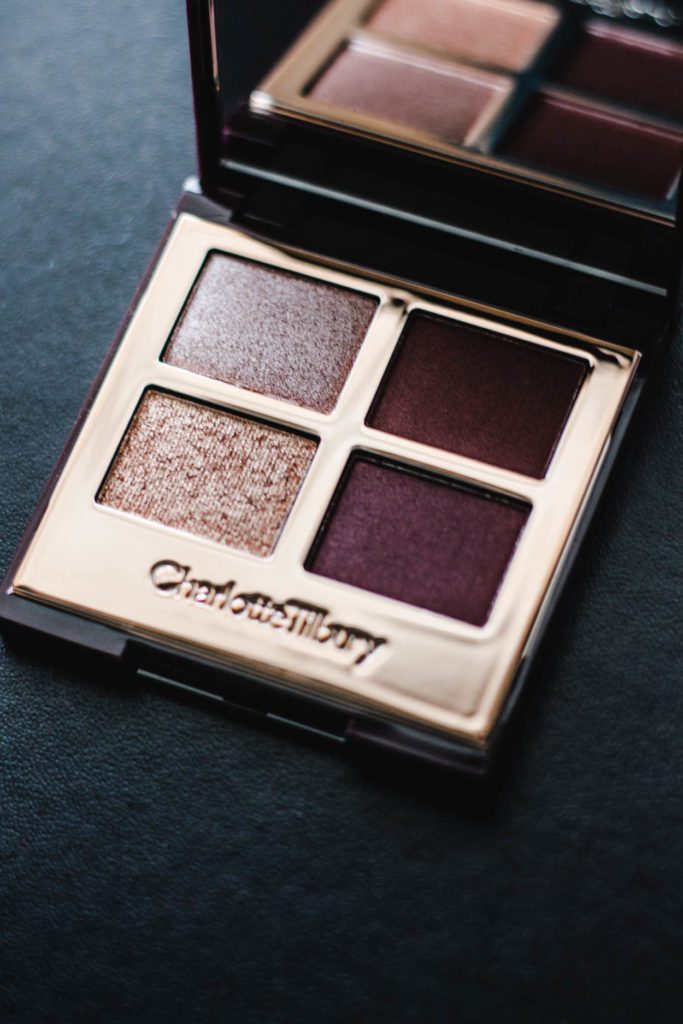 Prime, Enhance, Smoke, and Pop
Charlotte Tilbury has a very specific selection of colors and finishes that she chooses for each palette. I love that there are both matte and shimmer formulas as well. One color is to prime, another to enhance, one to smoke and finally a color to pop.
The four colors are gorgeous alone or worn together. The Vintage Vamp Palette features purple and red tones. Each color is just beautiful and the palette is perfect for daytime looks and a smoky nighttime makeup look.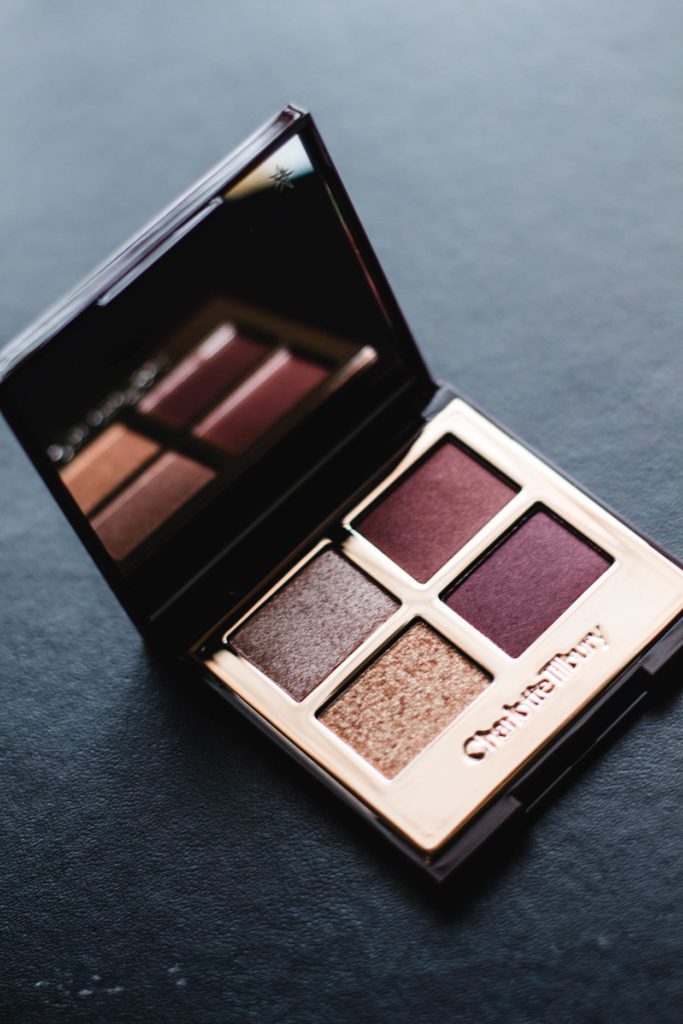 Charlotte Tilbury Makes Me Feel Like A Goddess
From her skincare products to her makeup, when I use Charlotte Tilbury products, I feel like a goddess. They're so chic, so versatile and I really love the formula of each product that I've used. I think that she understands what women want when it comes to beauty products and she provides us with products (and tools) that do what they're supposed to!
The Vintage Vamp palette is pricey coming in at $53.00 BUT it is a great palette to have if you can splurge on it. If the shades featured in this palette aren't up your alley, Charlotte Tilbury offers seven other palettes to choose from.
You'll never hear me say that you need to spend a fortune on beauty products, BUT I will aways tell you that if there is on brand to splurge on, it's probably going to be Charlotte Tilbury that I'll mention to you.
ShopThe Vintage Vamp Palette