The other day the beauty gods announced that the darling Charlotte Tilbury is launching at Sephora in September and I felt like, if you haven't experienced Charlotte Tilbury beauty products yet, NOW is the time! I thought I'd put this post together to go over some of the products that I have tried and to share my thoughts on them. I want to do an entire video dedicated to Charlotte Tilbury Beauty products, so expect that soon!
Charlotte Tilbury, a famous British Make-up Artist and MBE recipient from the Queen herself,  launched her line of skincare and makeup products in 2013 and ever since, they have been extremely popular in the beauty world. However, it wasn't always so easy to try her products as they weren't readily available in the US. Times have changed my friends and we are now able to sport our Bitch Perfect Lipstick and Pillow Talk Lip Cheat (Liner) just as easily as anyone in the UK can. Thank goodness.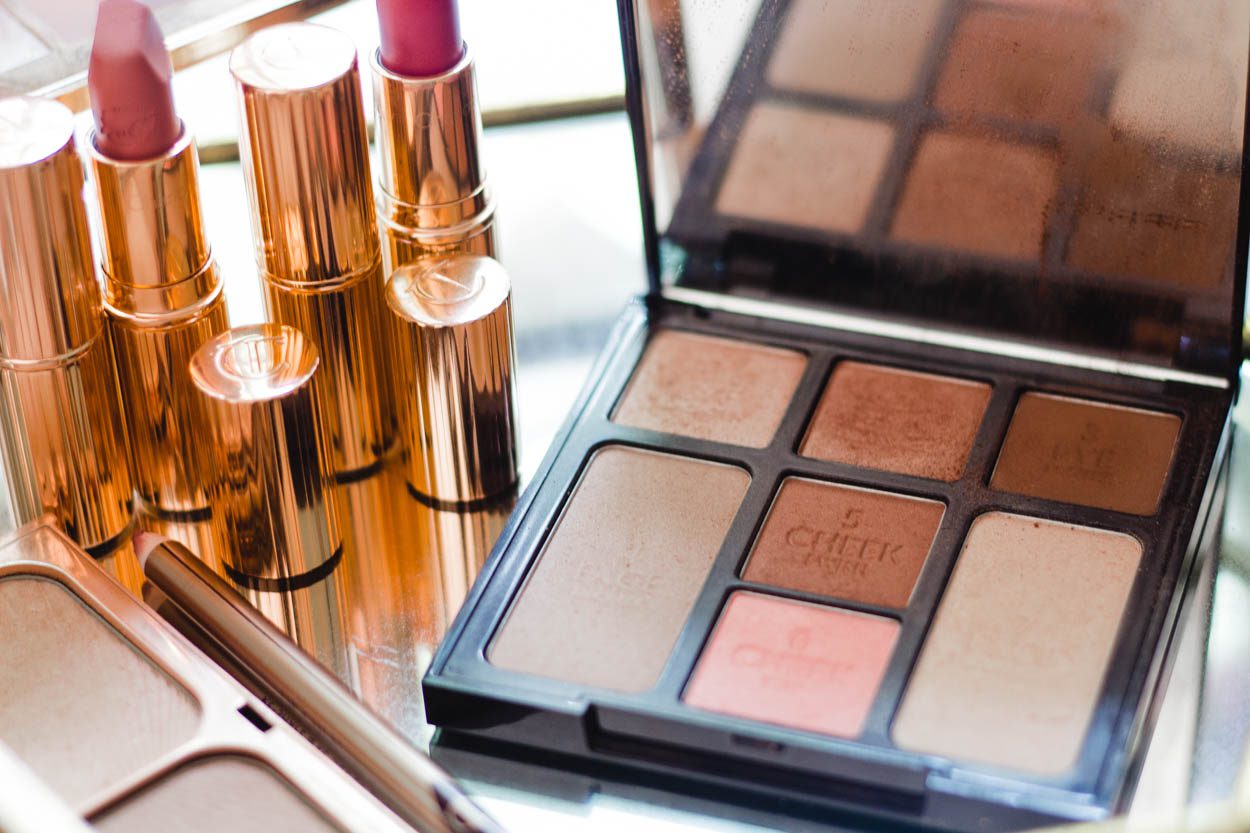 "Give a woman the right makeup, and she can conquer the world"


Charlotte Tilbury
Charlotte Tilbury Makeup Superstars
Over time, I've been able to try more and more of the Charlotte Tilbury line of products and overall, I really do think that they are extremely good quality products. Some might even call them magic.  I've suggested them several times on Simply Stine,  especially her Magic Foundation and her lipsticks. Below are some of my favorite Charlotte Tilbury Makeup products that I've been able to try! 
Charlotte Tilbury Skincare Products
While I've tried A LOT of the Charlotte Tilbury makeup products, I haven't tried a lot of the skincare products. I'd like to experience more! From what I have tried, I've been pretty impressed.  I'd like to try her cleansing balm and skincare mask for sure! Here's what I have experienced:
Charlotte Tilbury and Sephora
Honestly, it seems fitting for Charlotte Tilbury to launch at Sephora. They've already been available in Nordstrom, Bergdorf Goodman and Bloomingdales stores, and Sephora seems like a great addition in my opinion. From what I've been able to see, it looks like they will be carrying the entire line of products! 

Charlotte Tilbury will be launching online on Sephora.com on September 13th and in select Sephora stores (from what I've read) on September 14th.  The great thing about them launching in Sephora stores is that you'll be to sample and experience her product line, which is something we haven't been able to do before! So get your credit card ready ladies! You're going to love this product line!